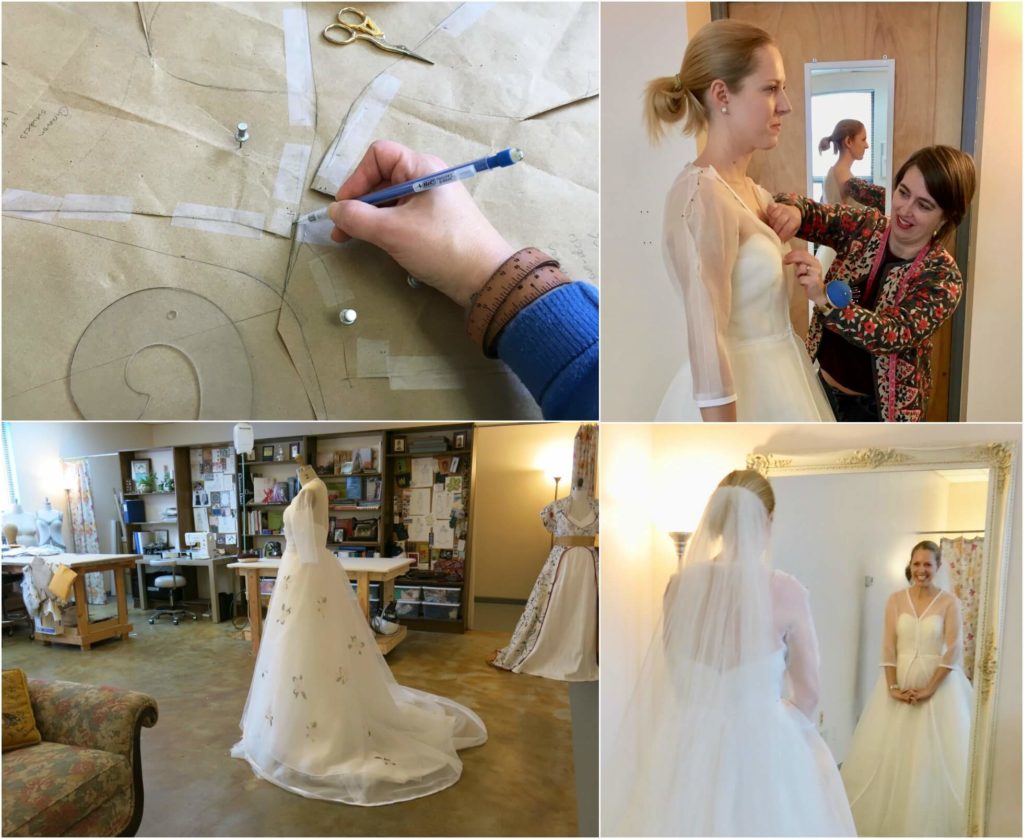 Once Cameron left the studio after her first mockup fitting, I began preparing for her second mockup fitting! The mockup process is my favorite part of the custom sewing process. Though many home sewists skip this step or stop at one, multiple mockups are my jam!  I love working everything out before starting the actual dress. And since Cameron's custom overdress will be made of sheer fabrics, there would be very little room for alterations once the custom printed fabric was cut.
Cameron's Corrections
My favorite part of the mockup process is pattern corrections. I'm rarely disappointed when changes need to be made because I love correcting custom patterns so much!
…