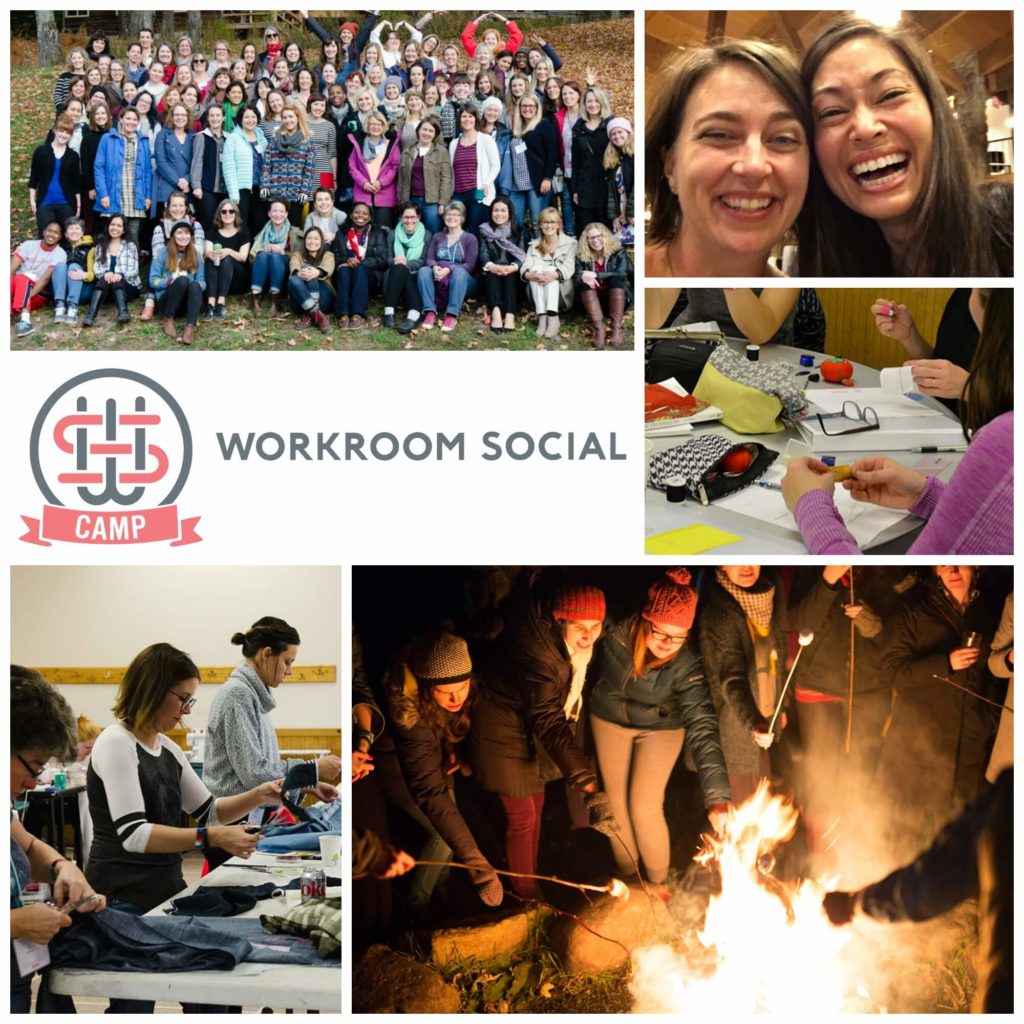 I've been putting off writing this post because it's so hard to figure out what to say. I always end up sounding super cheesy!
So first, let's just start with the facts:
In October, I taught a new class in Upstate New York at Camp Workroom Social.
Camp Workroom Social is a 4-day sewing sleepover camp for adults!
This means that not only are there 2 full days of sewing intensives from 6 incredible instructors that I'm amazed and humbled to be in the same group with, there's also zip-lines, campfires, raptor centers, hiking, yoga, archery……