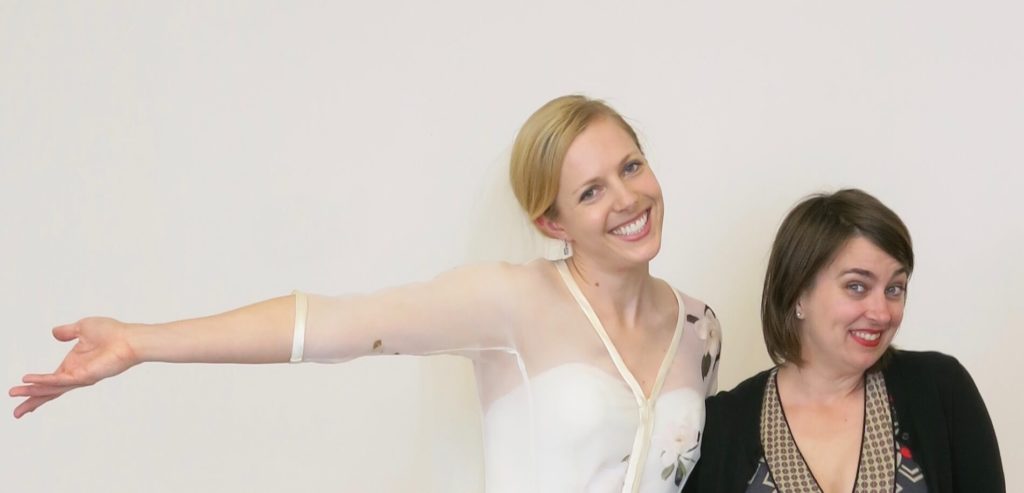 The bridal blog series is back!
In each bridal blog series, I recount the process and share the behind-the-seams story of creating a one-of-a-kind custom couture wedding dress from start to finish. To keep the dress a surprise, I do not begin to tell the story until after the wedding day.
Cameron
A few weeks ago, Cameron (the gorgeous blonde you see with me above) said "I do" in Scotland, but our story began here in North Carolina last August when I received an inquiry via email.
This bride-to-be always loved the wedding gown her grandmother wore when she was married in 1949, but was having trouble finding anything similar in stores. The gown itself was long gone (apparently she shortened it after the wedding and then let her kids play dress up in it!) Cameron attached this gorgeous photo to the email….