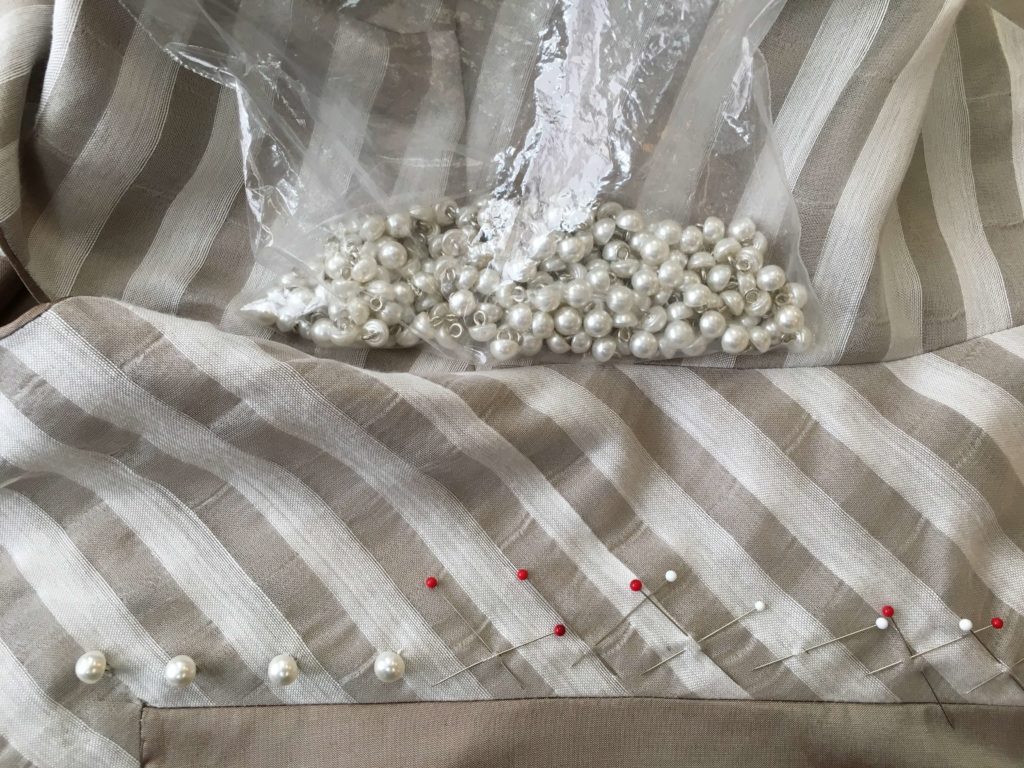 In my last post about Sally's custom wedding dress, most of the major seams were permanently constructed. This is a bit different from the custom couture process I usually follow.
Once I got into construction phase of Sally's custom wedding dress, with all the asymmetry and stripe matching, I realized that skipping a step (that I never skip!) would actually make our lives easier. The skipped step was the basted fitting.
The basted fitting is usually the first chance for the bride to see the actual dress and the last chance to make any changes. In the basted fitting, much of the dress is simply basted together and unlined. This allows changes to be made easily, without any time-consuming (and possibly scarring) alterations. After the basted fitting, the bride would then come back yet another time to try on the completed dress and take it home with her.
Sally lives several hours away, so a quick fitting in my studio would require 6-8 hours of driving for her. Since we did so much work in our mockup fittings, I did not anticipate us making changes and, at this point, any tweaks might compromise the dress's delicate stripe matching pattern puzzle. Though I loved spending time with Sally, it seemed like it might be a waste of the bride's valuable time to travel both for a basted fitting and a final fitting before her wedding day.
I sent Sally a note asking if she'd be okay if I went ahead and finished the dress. Her response: "Sounds good to me. I trust you completely and I am so excited!" This meant that the next time I'd see Sally, she'd be seeing her dress for the first time and taking it home with her!…