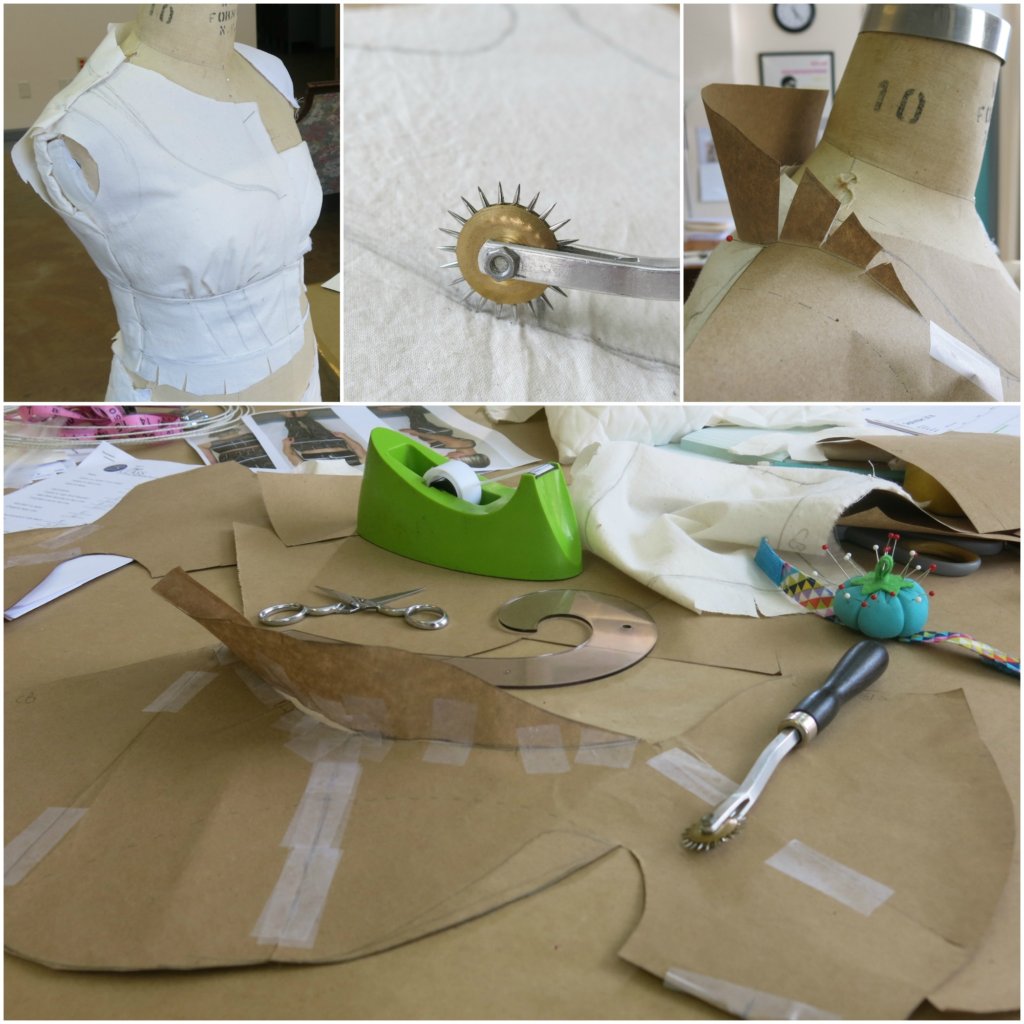 After turning my new tiny dress form into a replica of my bride, it was time to create the custom-fit patterns for Tiffany's future wedding dress. With the custom sketch of the dress design and the Size-Tiffany dress form as my guides, I experimented my way through a first draft of paper patterns.
There are essentially two ways to create a custom-designed custom-fit pattern: Draping and Flat Pattern. Draping works in 3D by manipulating fabric onto a dress form that replicates the individual's body. Flat Pattern works in 2D by manipulating paper based on the individual's body measurements. I usually use a combo of both and Tiffany's dress was no exception!
The Rough Drape
Though I teach custom flat patternmaking in my online courses, I most often start off with draping for my brides. Most beginners can't afford the space (physically, mentally, and financially) for a full-sized body-double in their sewing space but, as a pro, I adore working with this tool. Not only is the custom dress form the foundation for creating my patterns, it is also great for photographing the dress, storing/displaying the dress, and it helps with designing and sewing and fitting and much more!…
Never miss a post! Sign up for my email newsletter.