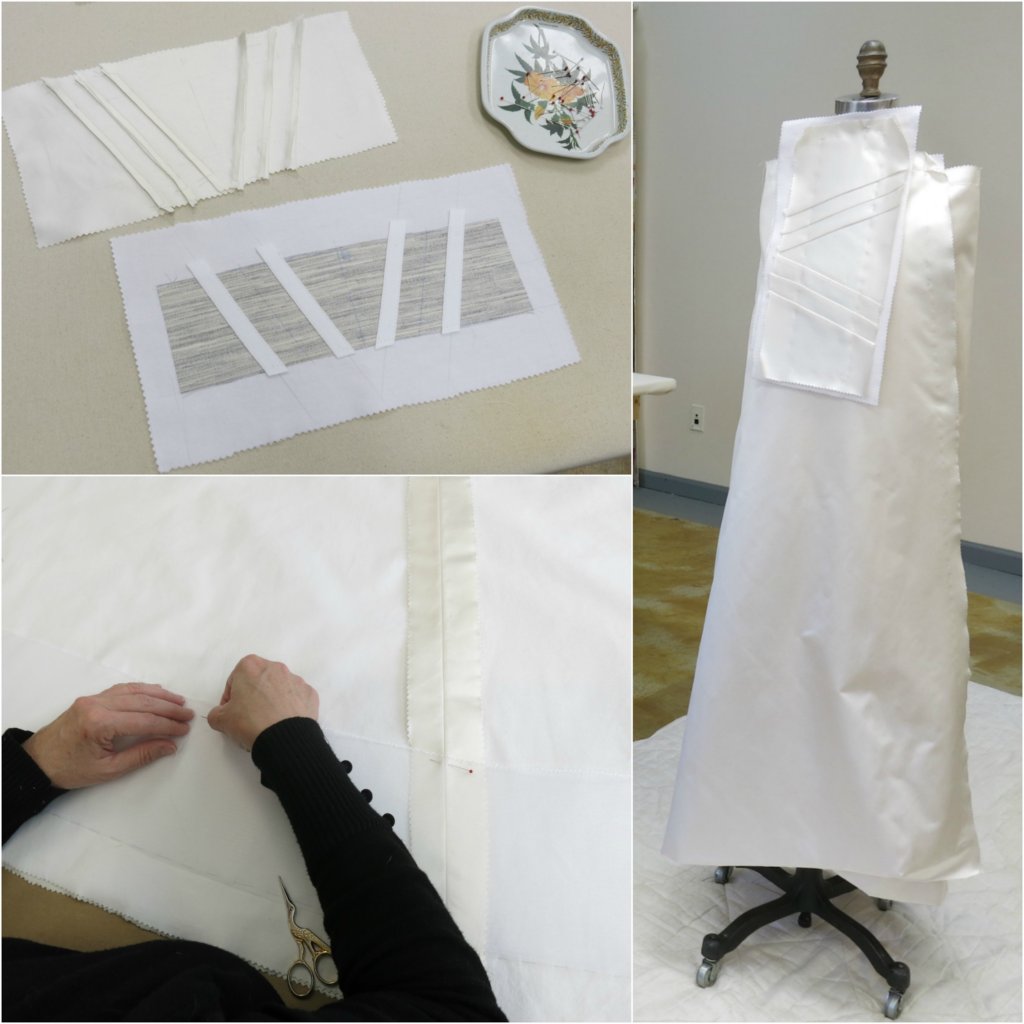 After our 2nd mockup fitting, it was finally time to get started making the custom dress that Tiffany would wear on her wedding day! Having snapped literally hundreds of photos while constructing Tiffany's wedding dress in preparation for our basted fitting, I'm breaking the process down into several parts for sharing with all of you. This post will be all about getting started while creating the skirt and the midriff portions of her dress. I hope you enjoy the play-by-play in this (and my upcoming) posts!
Underlining the Skirt
If you've followed my blog for any amount of time, you'll know that I underline almost every garment I create. Underlining (also called flat lining) is a technique of backing your fabrics with another fabric in order to provide extra structure, reduce wrinkling, offer a place to hide stitches for invisible finishes, and much much more. Underlining is a simple technique that can take every custom garment to a level above what can be found in ready-to-wear.
To learn more about underlining, check out my 3-part blog series (with video!) on the technique or this condensed version that I wrote for Seamwork Magazine. You could also type "underlining" in my blog's search bar to watch me underline nearly every dress in my Portfolio.
If you've followed my blog closely, you'll also know that one of my favorite techniques is to reuse the fabric from my mockup dress as my underlining fabric. But for Tiffany's dress, I didn't have this luxury……
Never miss a post! Sign up for my email newsletter.