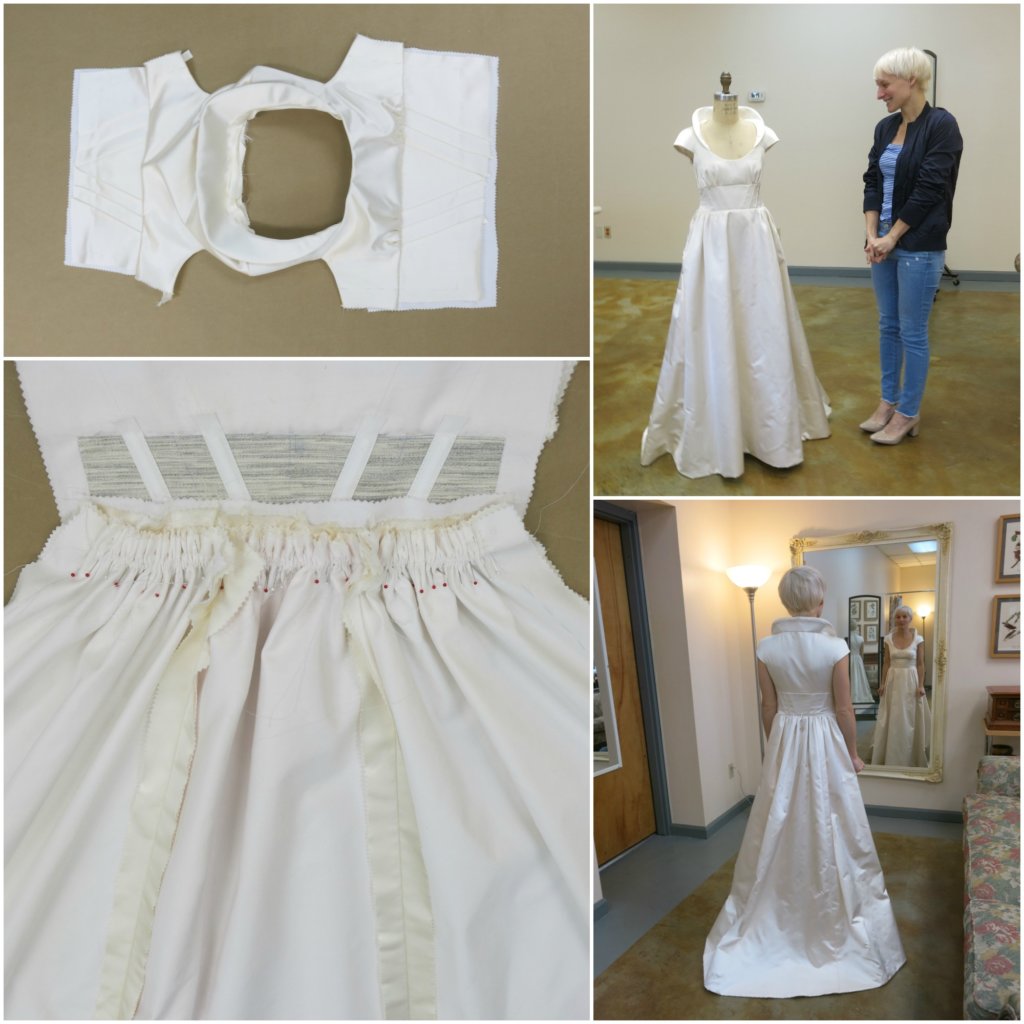 If you've been following along as I tell the story of how Tiffany's wedding dress came to be, you'll know that we are nearing the end. But there's still plenty of work to do to get Tiffany's wedding dress from being a carefully constructed collection of bits & pieces into becoming an actual dress that's wedding-day-ready. And so far, Tiffany herself had only seen and tried on mockup versions of her dress. 
The basted fitting is an important and exciting part of the custom process. After all the hard prep work, it is the first time that the ideas back in the design and sketch phase become a custom-fit reality. The custom dress form, the custom pattern drafting, the mockups, the fittings, and all the careful and creative cutting and crafting of the silk, have all led up to finally becoming a wearable form. I've permanently finished everything I'm confident won't change- and the rest, gets basted. The basted fitting is the first time the real garment is try-on-able, but also another helpful opportunity for making changes and improvements.
...
Never miss a post! Sign up for my email newsletter.