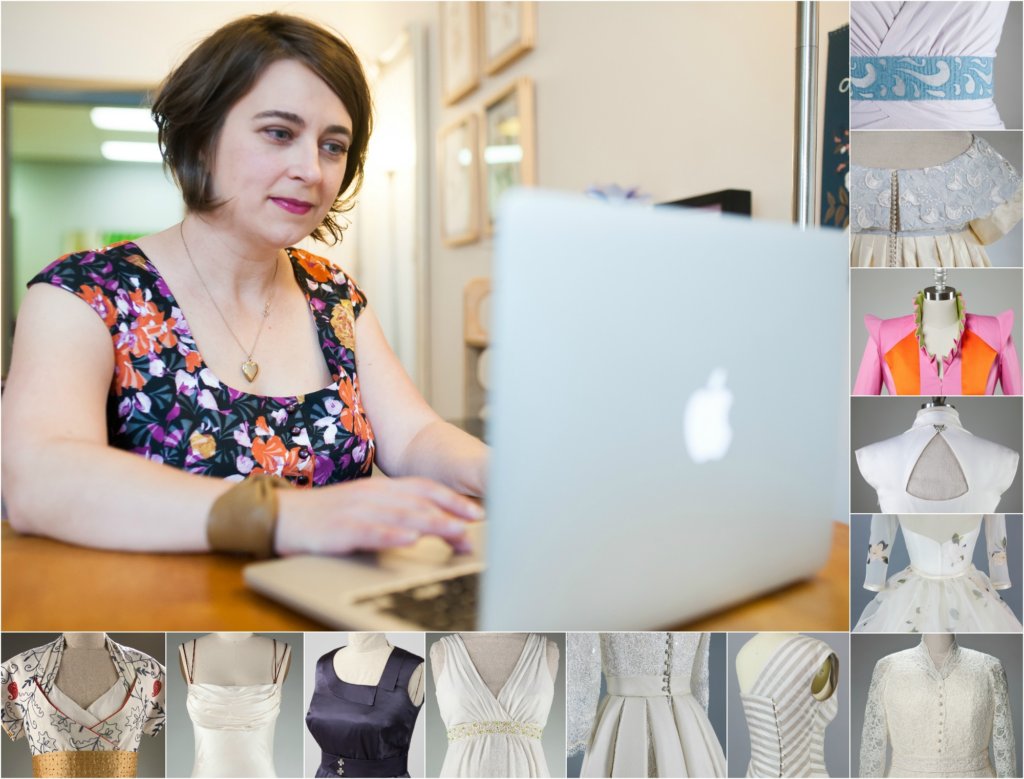 Ten years ago this week, I published my first blog post!
The Backstory
After making my (now)husband's sister's wedding dress and then his other sister's wedding dress,  I made my own wedding dress. My friend Jonathan brought a woman named Leah as his date to my wedding and they got engaged not long afterwards. Leah remembered that I made my dress and wondered if I might make her a custom wedding dress too.
At the time, I had left my career in theatrical costuming to move back to North Carolina. I'm grateful for my time working on Broadway shows in New York City, sooo glad I did it, but am even more glad that I am not still doing it. I've discovered that I need a slower pace than New York and theatre, so I left them both and haven't looked back.
When Leah asked if I'd make her wedding dress, I was working as a custom museum-quality picture frame artisan but I had a home sewing room and I had a blast making those 3 custom wedding dresses. Her request made me wonder… could  a custom wedding dress side-hustle be a thing for me?…
I decided to agree to create a custom wedding dress for Leah IF, along the way, she would help me figure out how the process could become a business. Though I did not know Leah well at all (which is funny to think about since I now consider her a dear friend!), I had a feeling she would be a really smart and savvy collaborator (and I was right!). Also- Jonathan's parents were both lawyers in my county and offered to help me with contracts etc…
…so we all happily said yes to me making the dress and my small business was born!
Early on in our dressmaking and business-creating process, Leah (who is a writer) suggested that I start a blog.…
Never miss a post! Sign up for my email newsletter.