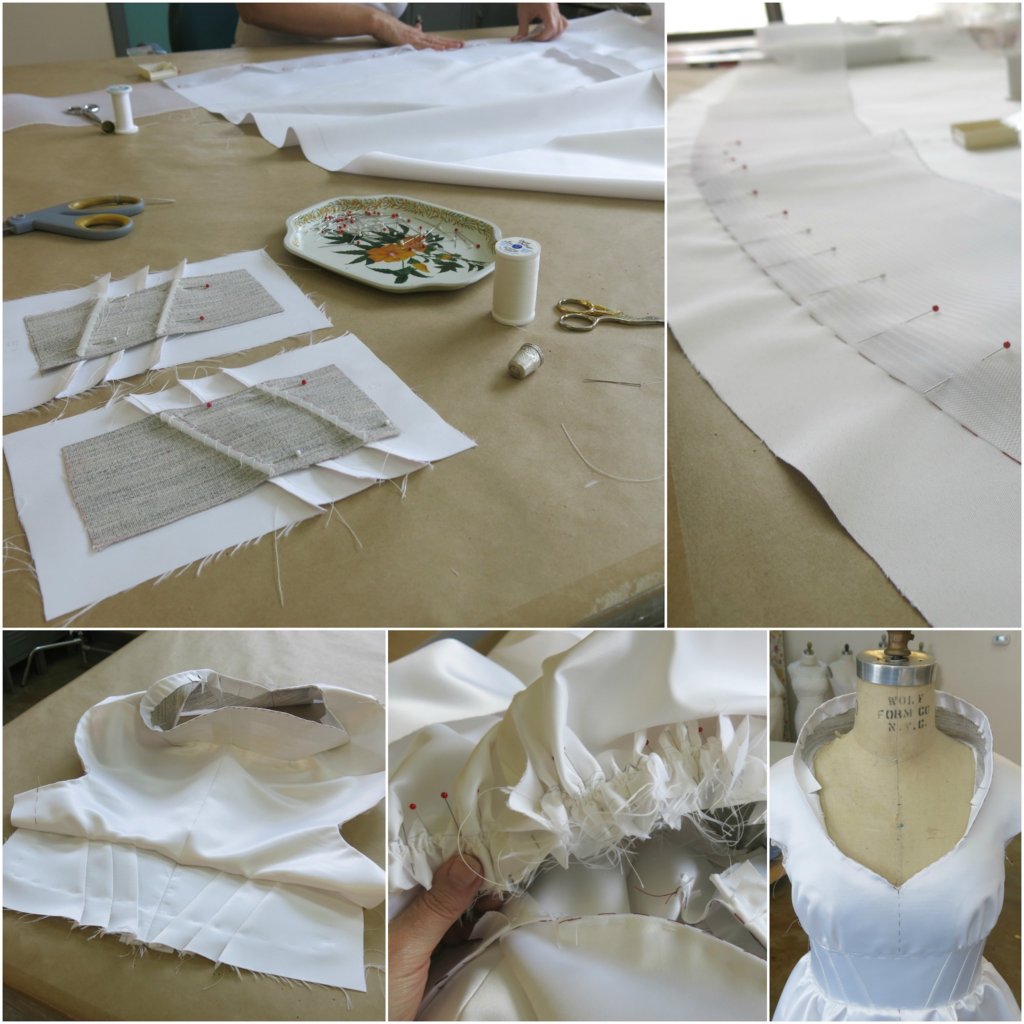 After the first drafts of Tiffany's custom patterns were created, it was time to test my experiments by making a 'test dress' using inexpensive materials. This dress and this stage of the process are what I call the mockup (often also referred to as the muslin or toile). Though I sketched the design onto Tiffany's silhouette and created the custom patterns on a Size-Tiffany body double, working through mockups is a risk-free way for myself and the bride to communicate design and fitting ideas in 3D on her body, while evolving and improving upon the original information. I absolutely adore this part of the custom process.
A mockup takes away all the pressure to get things right on the first try (or second or third…). Cutting, ripping, pinning, marking, practicing, and drawing all over the test dress is its purpose (and is really fun). You have complete freedom to make a mess (without fear of messing anything up) while discovering the answers to all your questions. With the knowledge and practice gained from the mockup process, the actual dress comes together with lots of confidence….
Never miss a post! Sign up for my email newsletter.