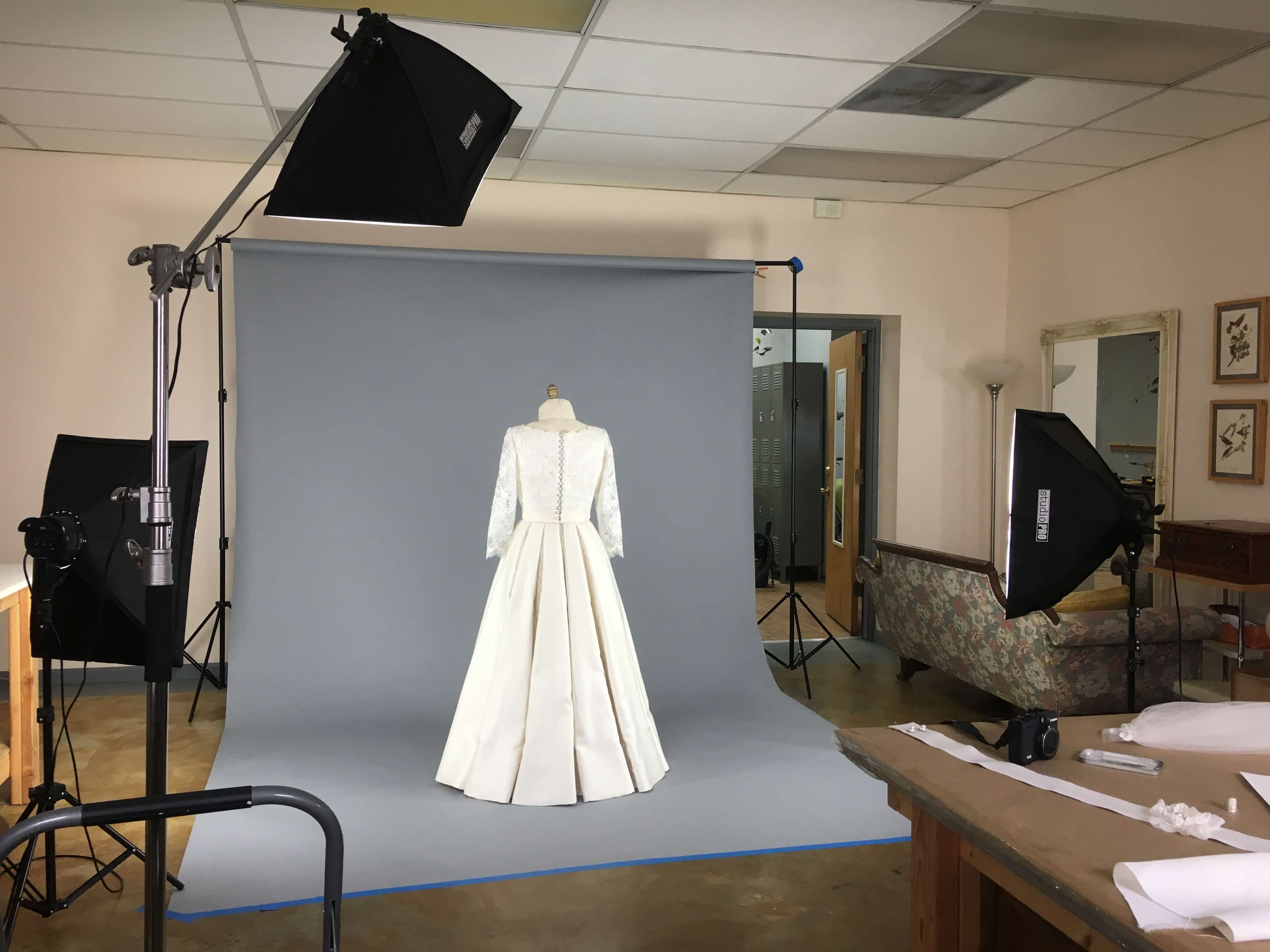 As we are nearing the end of the bridal blog series following the creation of Deborah's custom wedding dress, I am really feeling the anticipation and excitement. After making the final stitch, there were still a couple of events before the Wedding Day: The Photoshoot and the Delivery Day.
The Photoshoot
Before a dress leaves my studio, I have learned to get my own 'professional' shots. After months of working through the couture custom process, I get really attached to my work and become nervous to let it go without some serious sharable documentation. Most wedding photographers are delighted for me to share their photos, but they all have different policies and styles. I've learned that if you need to be certain something will be done the way you want it done, you often have to do it yourself. Luckily, DIY is my jam!
With the help of my handsome husband Charles, I turned my sewing studio into a photo studio and pretended I was a professional photographer for a day.
But enough chit-chat… Feast your eyes on some of my favorite shots!…
Never miss a post! Sign up for my email newsletter.