Caitlin
Classic    Comfortable    Elegant    Lacy    Simple    Timeless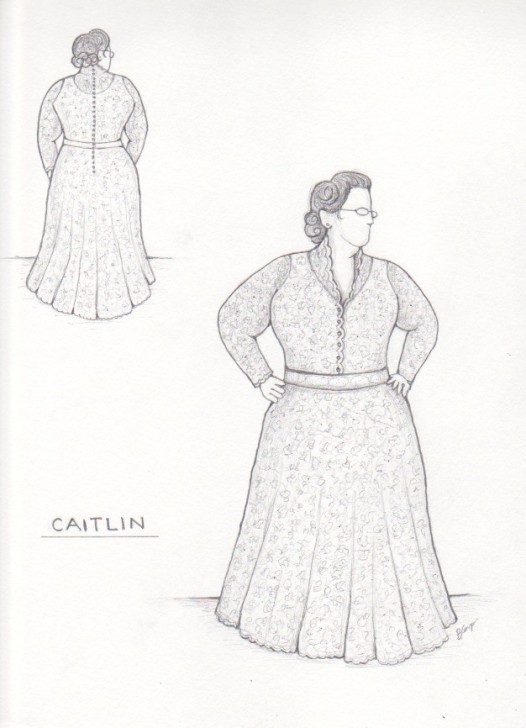 Caitlin's Lacy Autumn Wedding Gown:
An off-white full lace over candlelight satin wedding dress using Caitlin's mom's 1969 wedding dress fabric.  Sleeveless underdress with V-neck in front and scoop neck in the back.  A-line skirt is cut full at hem and slim at hips.  Full lace overlay (using a slightly stretchy lace for comfort) has a stand collar that creates the V-neckline, button front detail, long slim sleeves, and back closure featuring bridal buttons with elastic loops.  Skirt and sleeve hems feature scalloped edging.  Waistline belted with a straight belt, possibly from her mother's dress.
Inspirations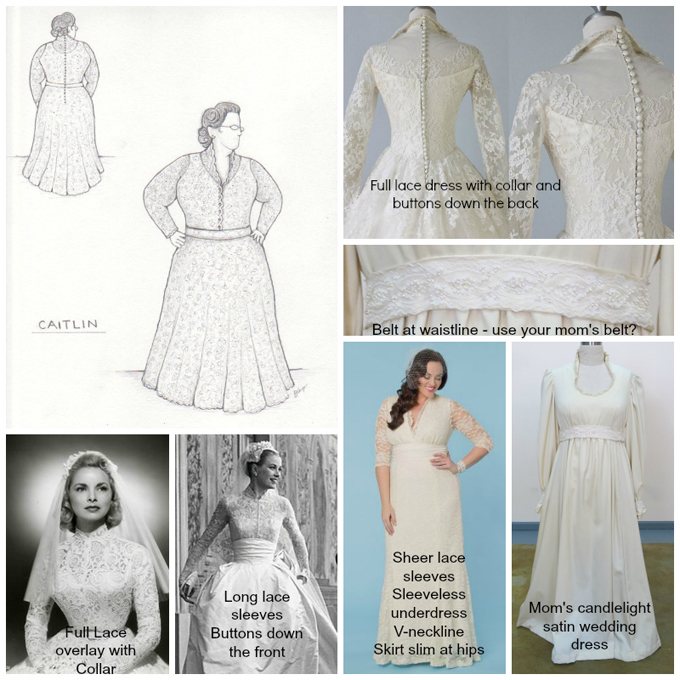 [separator]
Revised Sketch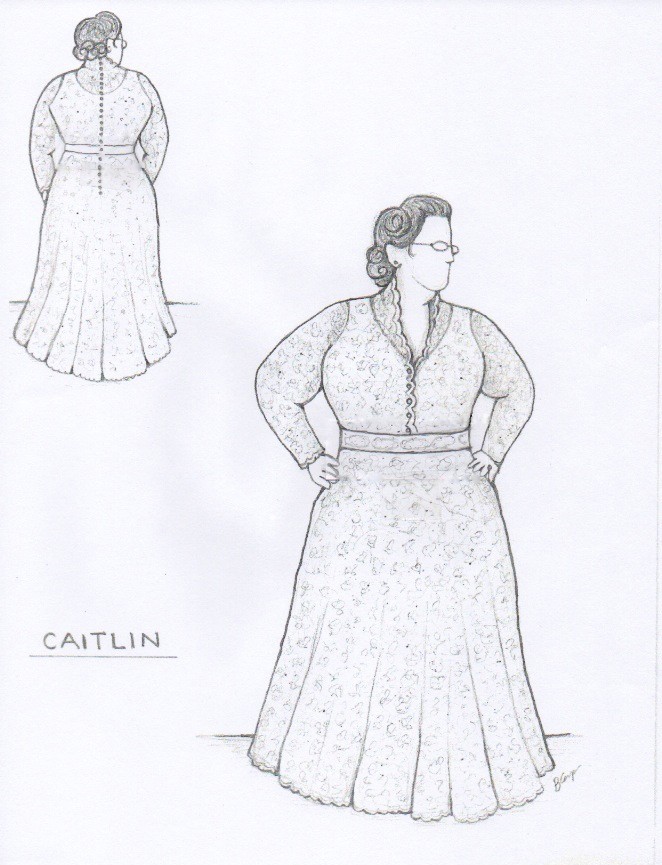 In this revision, the belt is slightly higher on the waist.  The bottom of the belt is now where the top of the belt used to sit.
[separator]
Mockup Preview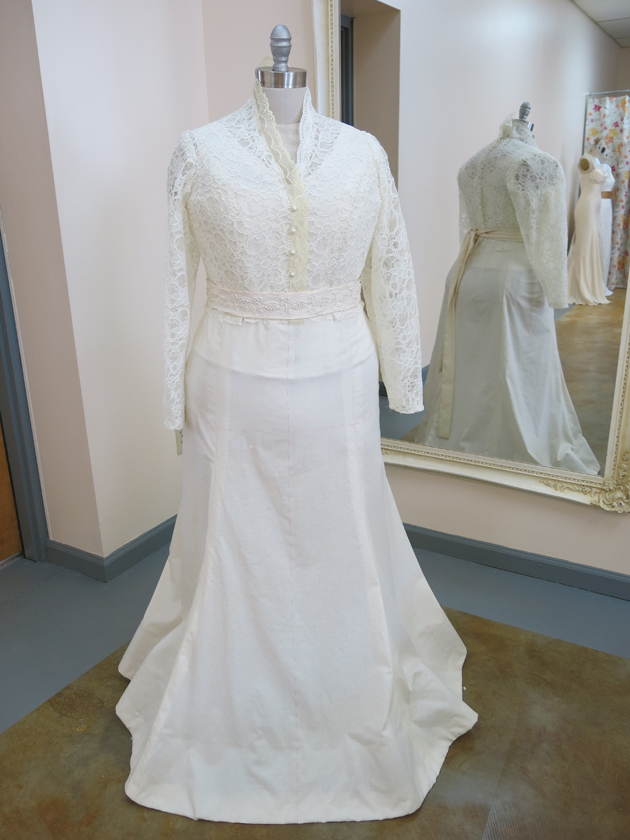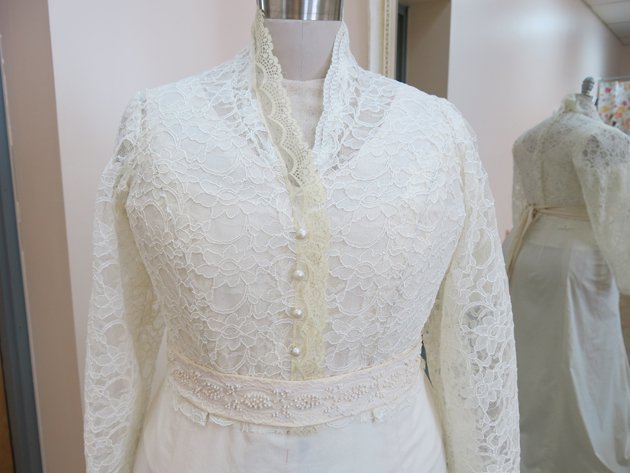 Here's a sneak peek at the mockup you'll try on this Thursday!  We will fit and adjust the muslin shell first and then do the same for the top lace overlay with the sleeves and collar.  I quickly added some buttons and two options for the scalloped trim (that's why each side of the collar doesn't match!) and each sleeve is cut slightly differently.  We'll choose our favorites for the next round.
The muslin skirt takes into account the fabric allowed in your mother's skirt.  The hem represents the fullest amount we have for that fabric, but the lace overlay could be fuller, if desired.  There is more of your mother's fabric available at the top of the skirt, but I tried to keep your pattern as slim on the hips as possible.  In fact, I may have made it too slim since you can see the line from the bottom of the corset!  Oops!  We will make sure that doesn't happen in the real dress and, in the fitting, we will solve this.
I'm actually in love with this dress and am so happy you've hired me to create it!  At this stage of the game, it won't quite fit or look quite right yet (that's why we have fittings!) but with a little imagination, you can see how beautiful it will become.  Even my husband came in and couldn't stop talking about how pretty it was!
Let me know if you have any pre-fitting questions or concerns and I'll see you Thursday!
[separator]
 Kent Corley Photography
Your dress is done!  I took your dress next door to Kent Corley Photography.  These are some of my favorite shots: