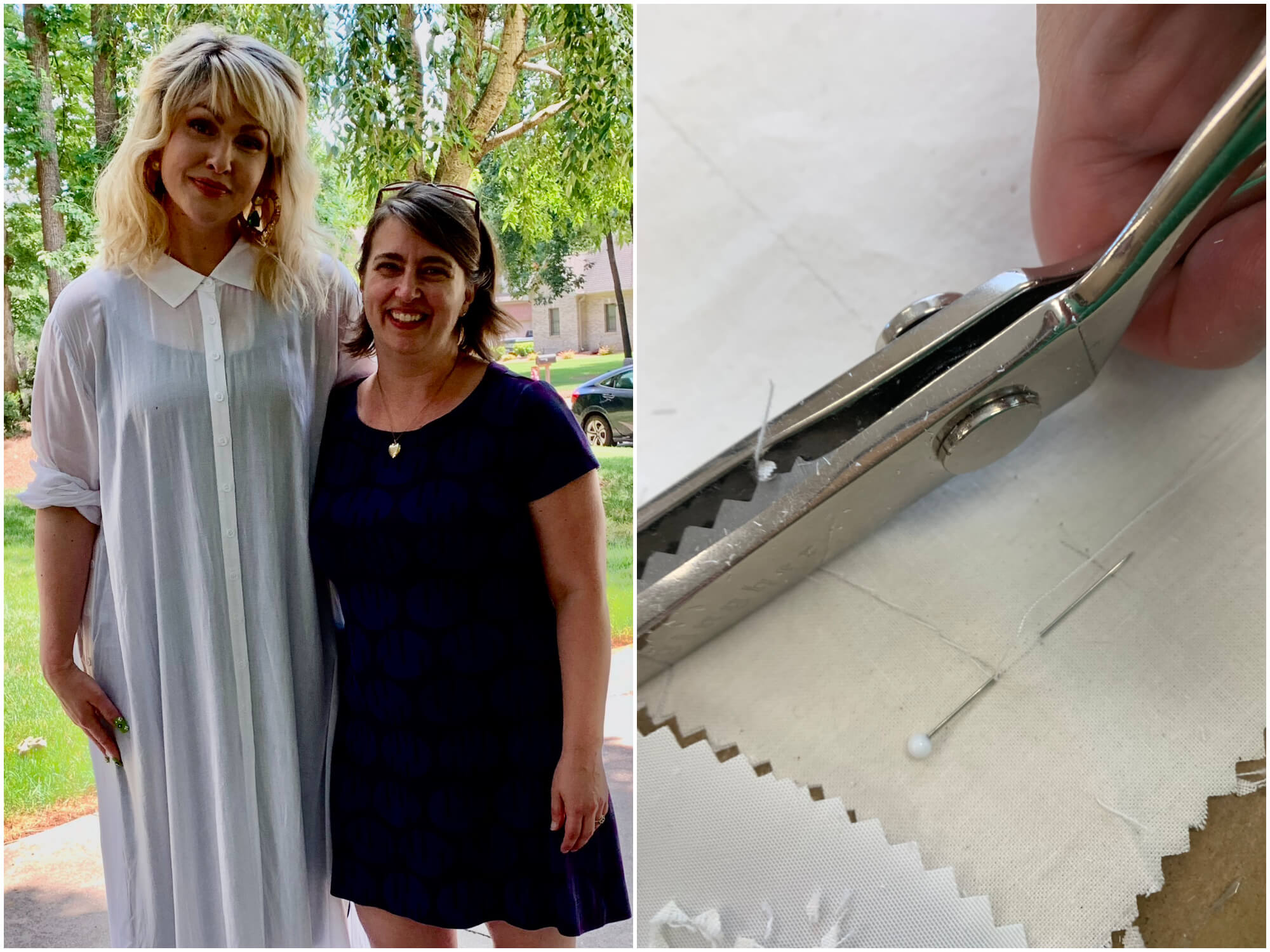 Fitting, Disassembling, and Prepping Jenn's Underlining
Welcome to the 5th post in my custom bridalwear blog series about Jenn! Thanks for following along! In my previous post, I created a second mockup of Jenn's rehearsal dinner top. We rejoin the story in the summer of 2019 for the second mockup fitting- which took place immediately before Jenn's bridal shower. The 2nd Mockup Fitting Jenn lives in Brooklyn, but the party was at her parents' home- about an hour away from where I live in North Carolina! My husband Charles and I got there early, so Jenn and I could work through a mockup fitting in her parents' bedroom!  Here's how it looked when she first tried it on:
My Most Recent Bridal Series:
Hi there! I'm Brooks Ann.
I'm an independent designer and couture dressmaker for one-of-a-kind bridalwear located in Hillsborough, North Carolina. I also teach the sew-curious both in-person and online.
My blog follows along with the couture process of how each heirloom-quality custom wedding dress is made from idea to wedding day, as well as other interesting tidbits related to sewing, weddings, and body positivity.
Sign Up for my FREE Newsletter!
You'll get blog posts right in your inbox, plus extra goodies in your roughly twice a month. Plus, "Peek Inside My Sewing Library" in the first email!
Follow along with the stories: