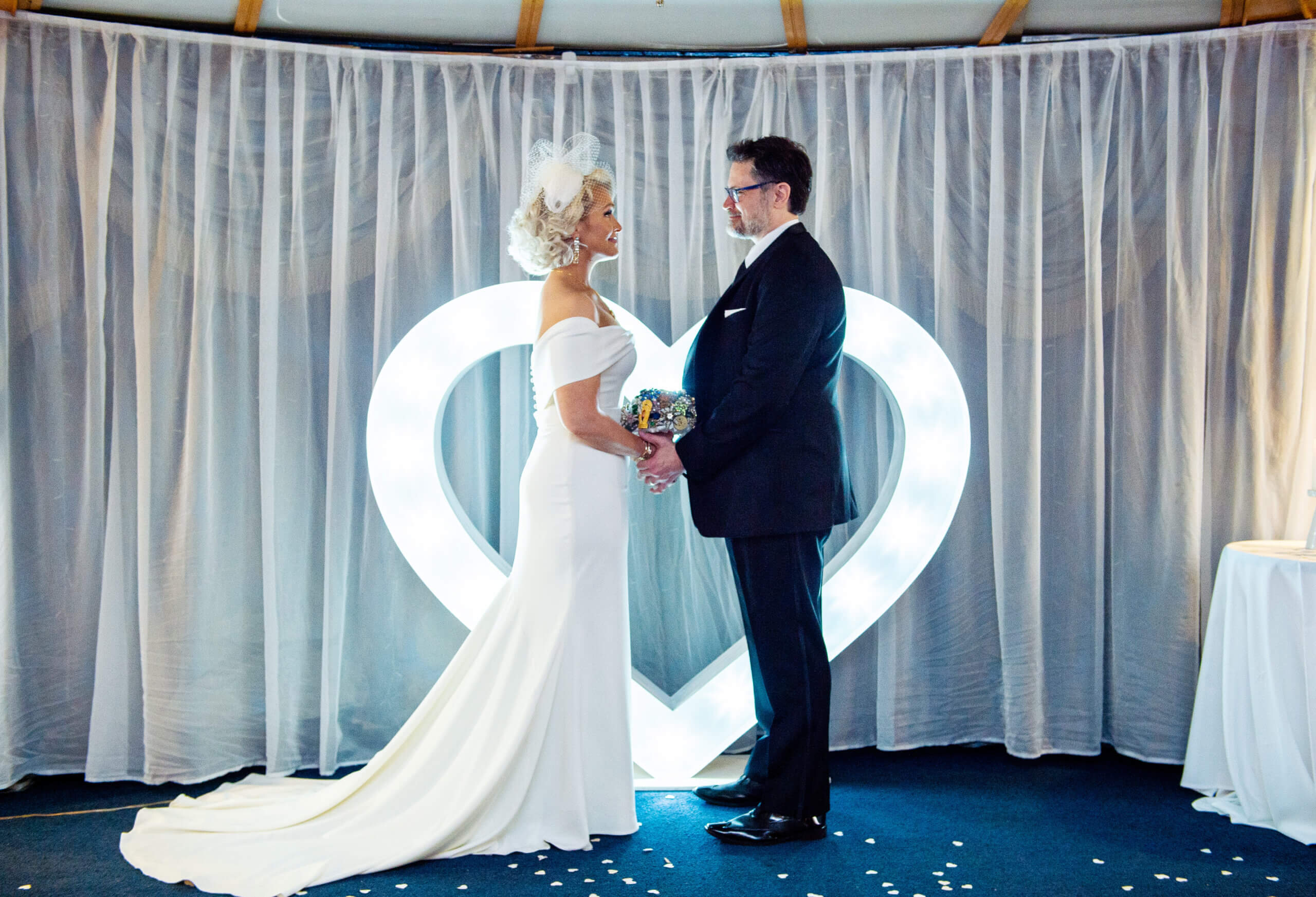 Jenn's Rehearsal and Wedding Day!
De Nueva Photography It's the final post in Jenn's bridalwear blog series! The custom pieces I created in all the previous posts have reached their final destiny: on Jenn!  "Brooks Ann Camper turned my mama's wedding dress into a rehearsal outfit for me and made my bridal shoot veil and wedding veil- With her hands!!!! She preserved my memaw's work (that's my grandmother who made mama's dress) and I loved wearing it. She is the most talented designer, seamstress, and milliner. I'm so glad we met in an ice cream store all those years ago. Also, she is under 5 feet tall which proves that short people ARE worth something!" – Jenn Lyon
My Previous Bridalwear Series:
Hi there! I'm Brooks Ann.
I'm an independent designer and couture dressmaker for one-of-a-kind bridalwear located in Hillsborough, North Carolina. I also teach the sew-curious both in-person and online.
My blog follows along with the couture process of how each heirloom-quality custom wedding dress is made from idea to wedding day, as well as other interesting tidbits related to sewing, weddings, and body positivity.
Sign Up for my FREE Newsletter!
You'll get blog posts right in your inbox, plus extra goodies in your roughly twice a month. Plus, "Peek Inside My Sewing Library" in the first email!
Follow along with the stories: