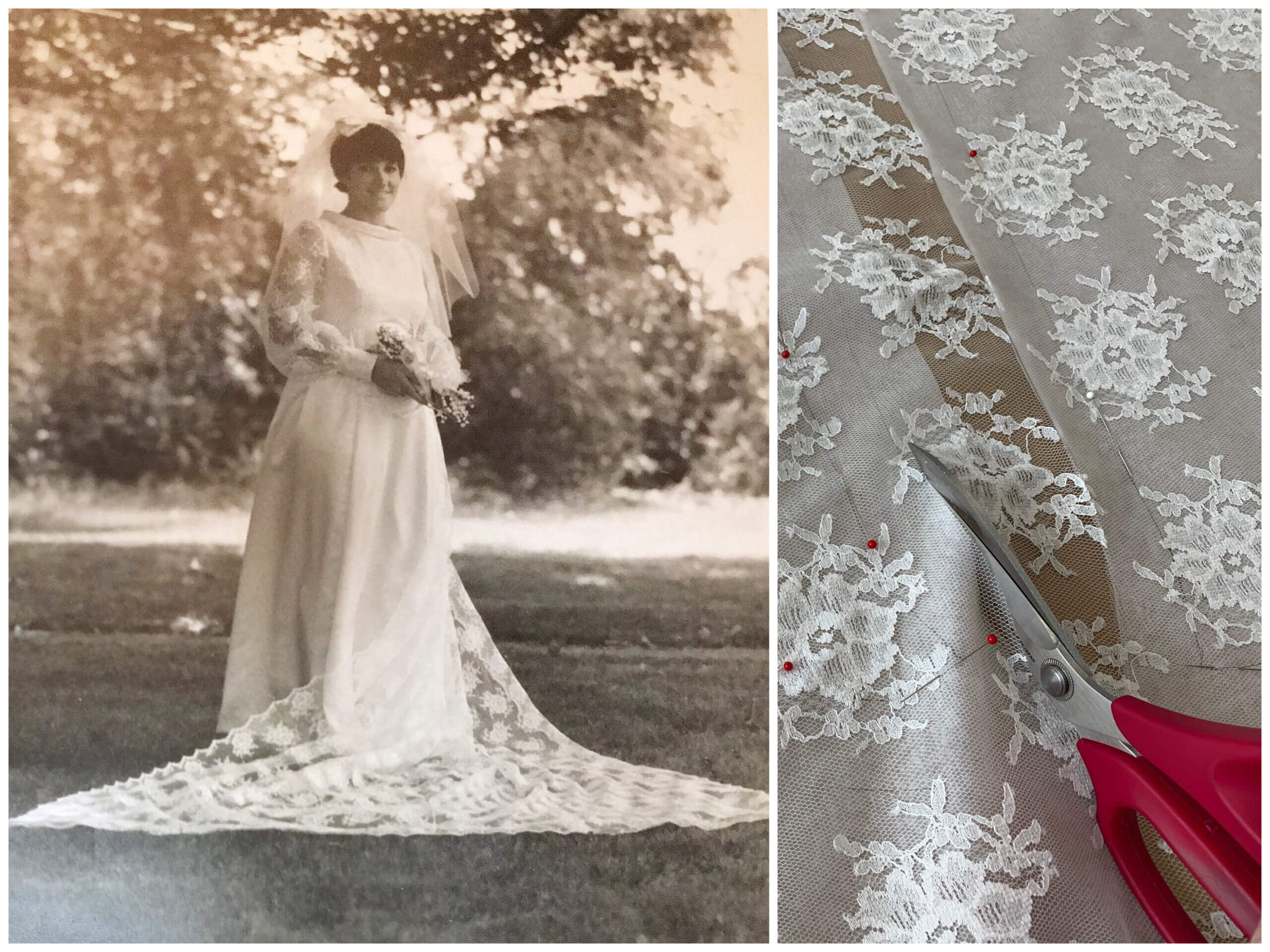 All About That Lace…
When the story of turning Jenn's mom's wedding dress into a rehearsal day top left off, the vintage dress had been taken apart. Its satin fabric had been cut after pinning the mockup pieces as a backing fabric. Catch up here. The post you are reading now is all about that lace… Jenn's mom Lydia wore a wedding dress that was mostly satin- only the bodice and the sleeves were lace. Jenn's top design also has the bodice and sleeves made with lace, but the style and sizing of each piece changed in a way that I couldn't reuse the lace from Lydia's dress. No worries! Lydia also wore a looooooong lace train that hooked along her the neckline. I'd use the train to cut all of Jenn's lace!
My Most Recent Bridal Series:
Hi there! I'm Brooks Ann.
I'm an independent designer and couture dressmaker for one-of-a-kind bridalwear located in Hillsborough, North Carolina. I also teach the sew-curious both in-person and online.
My blog follows along with the couture process of how each heirloom-quality custom wedding dress is made from idea to wedding day, as well as other interesting tidbits related to sewing, weddings, and body positivity.
Sign Up for my FREE Newsletter!
You'll get blog posts right in your inbox, plus extra goodies in your roughly twice a month. Plus, "Peek Inside My Sewing Library" in the first email!
Follow along with the stories: