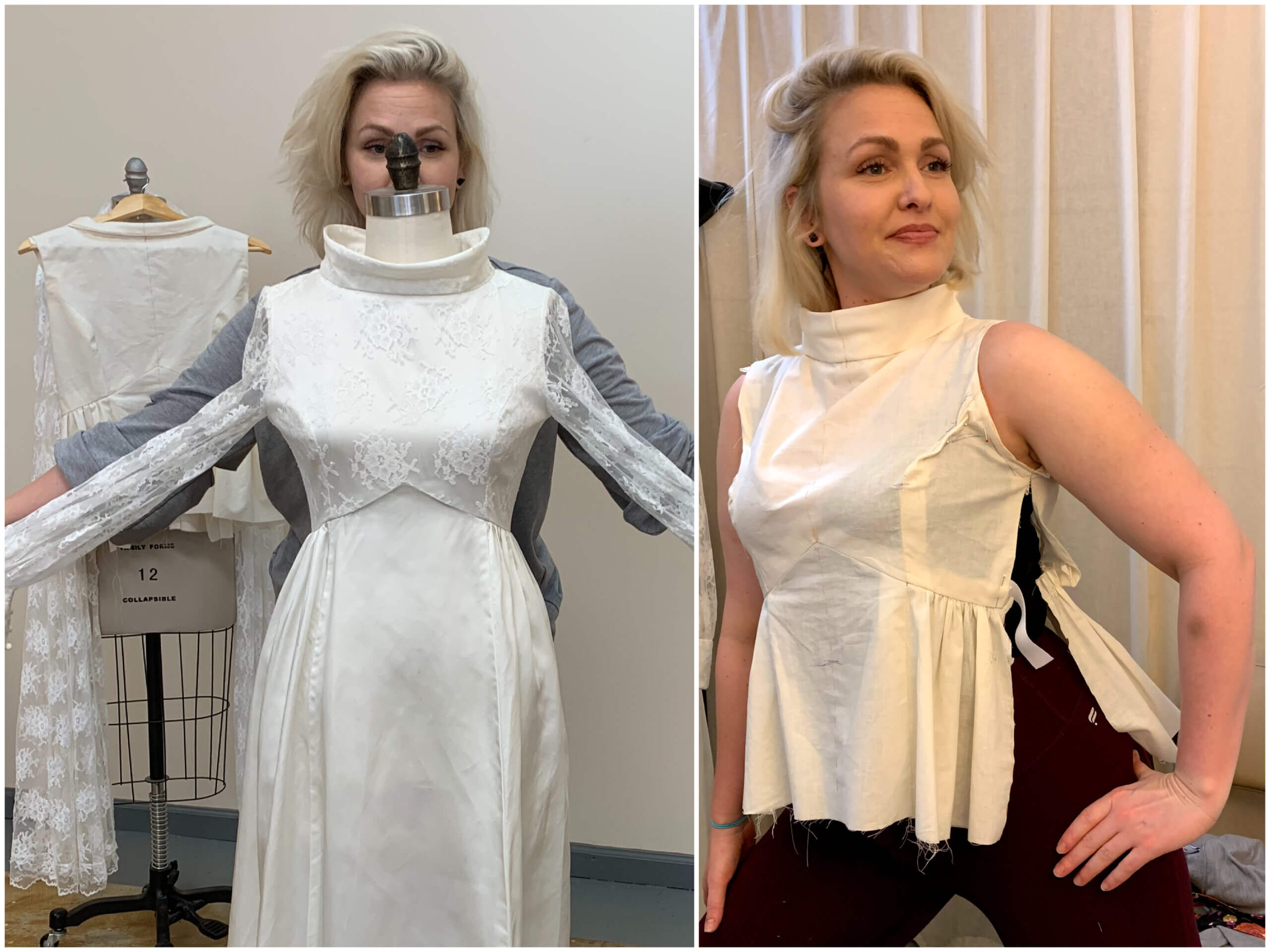 Making and Fitting Jenn's First Mockup
If you've been following my blog for a while, you'll know that I love the mockup process! A mockup (often called a muslin or a toile) is a test garment that you construct in a way that allows you to easily deconstruct it.  The magic of a mockup garment is that it is specifically designed for making discoveries and improvements to fit, design, and proportion. You can't mess up a temporary garment made of temporary stitches, so there's no risk and no expectation for perfection!
My Most Recent Bridal Series:
Hi there! I'm Brooks Ann.
I'm an independent designer and couture dressmaker for one-of-a-kind bridalwear located in Hillsborough, North Carolina. I also teach the sew-curious both in-person and online.
My blog follows along with the couture process of how each heirloom-quality custom wedding dress is made from idea to wedding day, as well as other interesting tidbits related to sewing, weddings, and body positivity.
Sign Up for my FREE Newsletter!
You'll get blog posts right in your inbox, plus extra goodies in your roughly twice a month. Plus, "Peek Inside My Sewing Library" in the first email!
Follow along with the stories: