Wedding wear just for you.
Brooks Ann Camper's bridal wear is a fusion of clever design and beautiful execution. Each dress is a thoughtful collaboration between the designer and the bride celebrating the bride's unique beauty, style, personality, and wedding day.
From the original pencil sketches and personally-sized hand-drafted patterns, to mockup fittings and couture finishing, the experience of having a custom dress crafted beautifully inside and out, makes you feel beautiful inside and out. Each heirloom-quality dress is handmade locally, one at a time, using high-quality, locally purchased, natural fiber, fine fabrics.
Brooks Ann has a contemporary approach to bridalwear that is based on over 20 years of professional experience creating  custom garments and accessories for individuals. Brooks Ann was a costuming apprentice at the Yale School of Drama before earning her MFA in Costume Construction from UNC-Chapel Hill, a full-time three-year intensive program focusing on custom patternmaking, couture sewing, and fashion history.
Her theatre career led her to New York City where she worked as a milliner for Broadway productions such as Wicked and Mama Mia!, creating unique dramatic pieces for clients from Boy George to Big Bird- including Bernadette Peters, Felicia Rashaad, Molly Ringwald, Kristin Chenoweth, the Rockettes, the Muppets… just to name a very few. The move from theatre to bridalwear was a natural fit, as Brooks Ann longed to create custom garments for real women, as opposed to characters.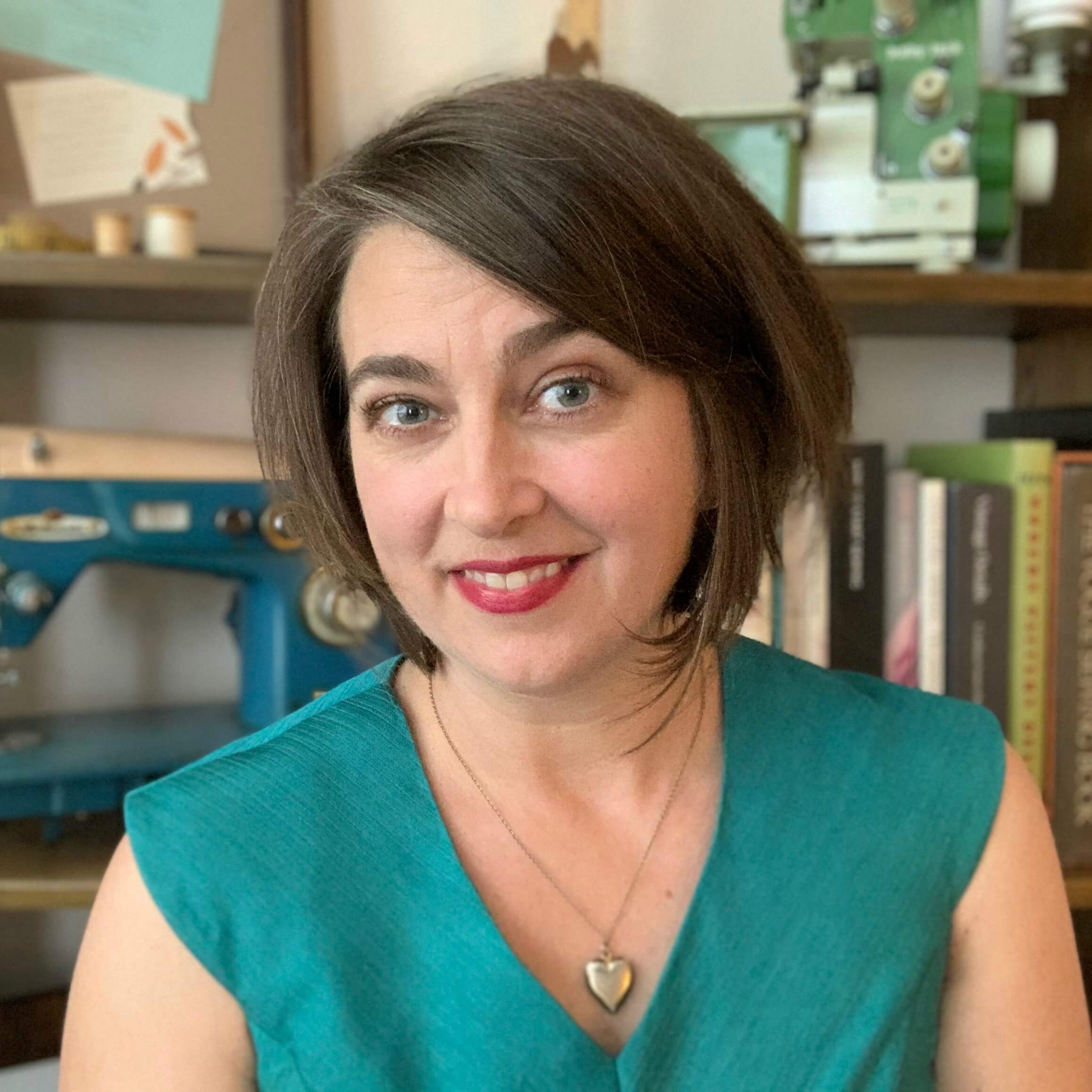 Using information gathered from a questionnaire, Brooks Ann invites you to her studio for an initial consultation. Brooks Ann will listen to your ideas and consider carefully the details and mood of your wedding. In a design consultation, Brooks Ann will use inspiration images and fabrics to work towards a final sketch and pricing. Together, you will design the dress that is perfect for your figure, style, and wedding day.
Using your unique measurements, a pattern is drafted and a mockup dress is made to adjust for the perfect fit and to refine the style on the body. Once the pattern is perfected, your couture-quality wedding dress is expertly handcrafted inside and out.
Your custom wedding dress will likely take more than six months to create and require at least three fittings. Pricing starts at $3000.
For detailed information on The Process of commissioning a one-of-a-kind Brooks Ann Camper Bridal Couture wedding dress, read this blog post: The Custom Couture Process