Erin
Unique    Light    Casual    Flowing    Joyous    Chic   Natural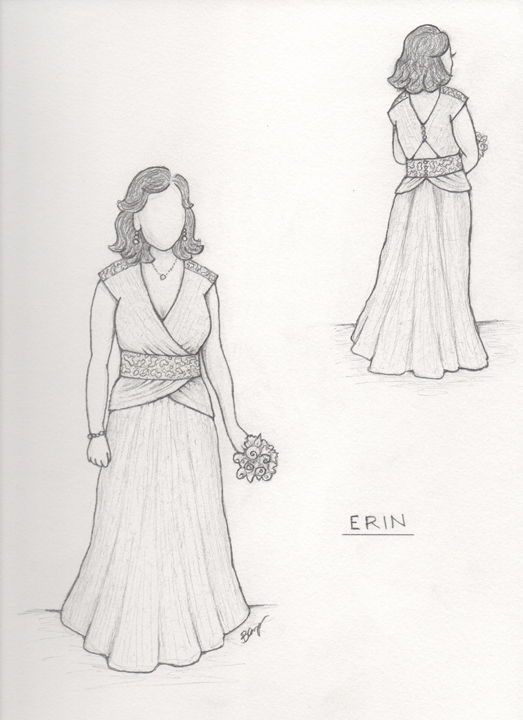 Erin's Beachy Summer Wedding Dress
A textured lightweight cotton dress with flowing skirt, criss-cross details, and embroidered accents.  The wide belt and small shoulder details feature Alabama Chanin inspired embroidery in white and beachy colors.  The belt is fastened in the back with a row of bridal buttons.  The top of the dress features a criss cross V-neckline in both the front and the back.  The front drapes toward the belt and the back features a peek of skin below the center bridal button fasteners.  The skirt of the dress features a flattering criss-cross of lightweight fabric at the front that drapes over the top of the hips and meets at center back.  The skirt is full enough for some beautiful movement all around with extra fullness at the back.
Inspirations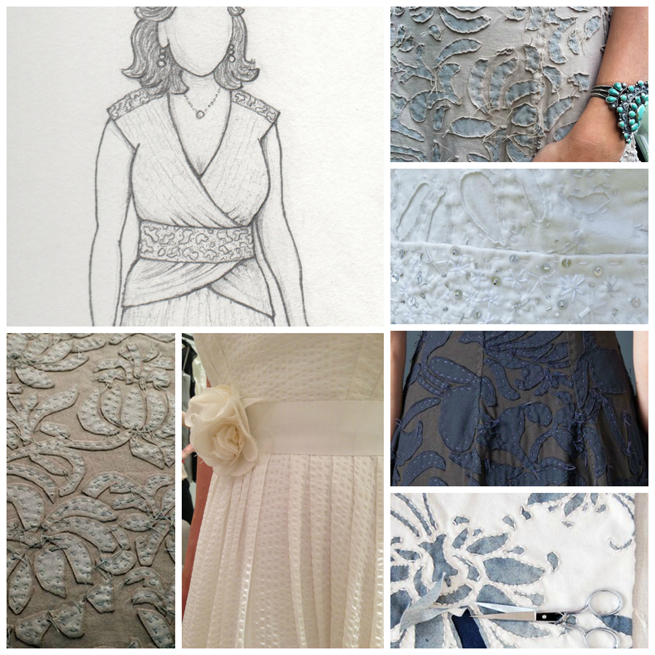 Fabrics:  I ended up becoming really inspired by the hand embroidered inspirations you brought to our Design Consultation.  I was like you at first, thinking that something like this would be too much work and out of your budget.  But once I started thinking about using it sparingly and pairing it with a fun casual seersucker (or other inexpensive textured cotton), I realized that it could really work.  I imagine the entire dress being made out of white-on-white seersucker (underlined with muslin and lined with silk or rayon to keep it from being too light and sheer) and that the belt (that could be removed and worn again!) and the small shoulder details would be created from cottons featuring the subtle beach-inspired colors of the wedding.
The inspirations for the front of this dress show the cut-in-one short sleeves, the flowy casual fabrics, and the criss-cross neckline and hipline.  The last photo shows a wide flattering textured belt.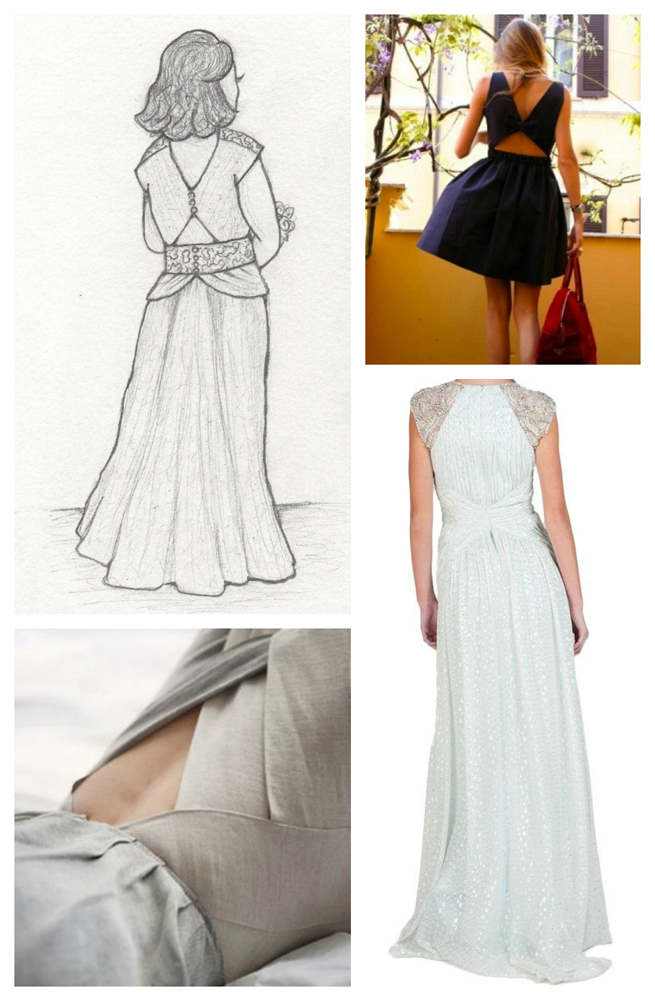 The inspirations for the back of the dress shows the casual peek-a-boo back (sexy and unexpected, but still allows you to wear a normal bra!) and the back hip details with flowy fabric.
More inspiration images can be found on my Pinterest Board "For Erin W.":  http://www.pinterest.com/brooksann/for-erin-w/
[separator]
Mockup Preview
Here's a preview of the mockup version of your dress.  You have to use a little imagination with the fabrics and finishing…
Tomorrow we'll try it on you and adjust the design and fit on your body!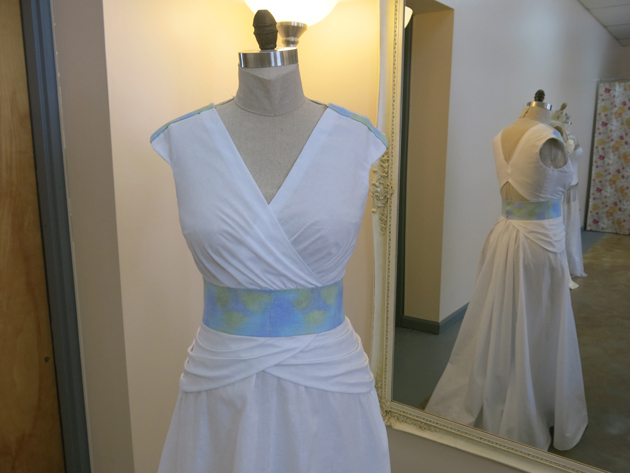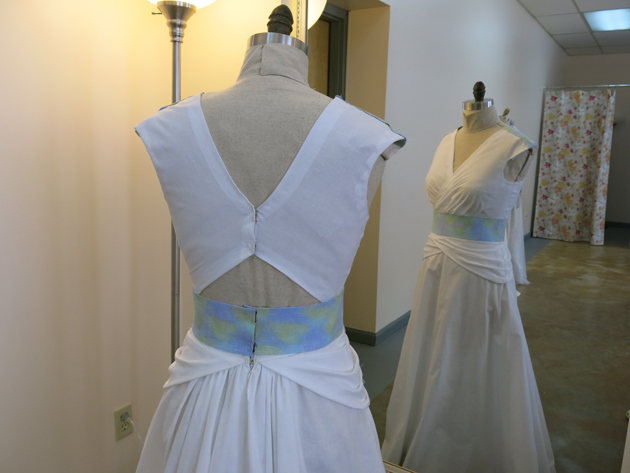 Let me know if you have any questions and I'll see you tommorrow!
Second Mockup Fitting
Here are two shots from the final mockup fitting:  One before corrections, and one with the corrections pinned loosely in place.  Use your imagination to see the dress as it is shaping up!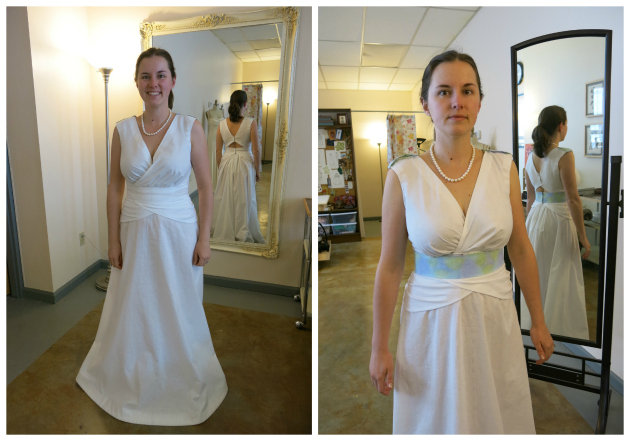 Next time we'll try on the real dress in the real fabric! Have a great weekend!
Photography by Kent Corley
Here are the photos of your finished dress!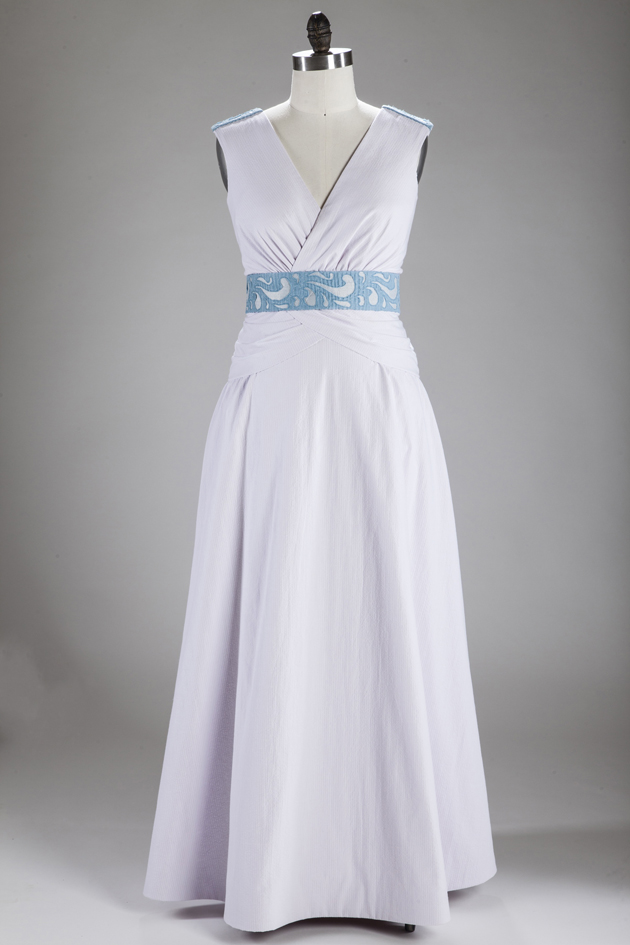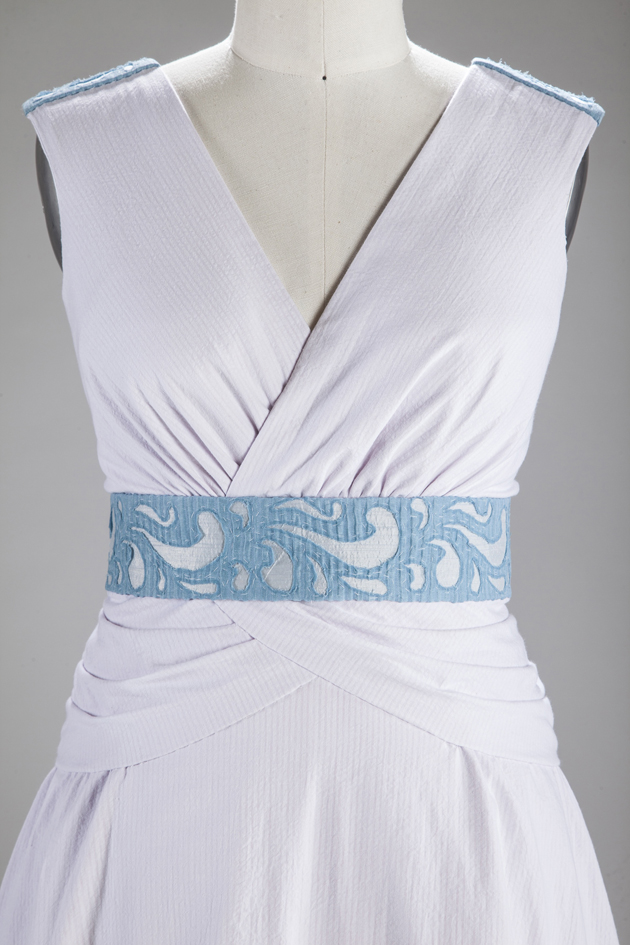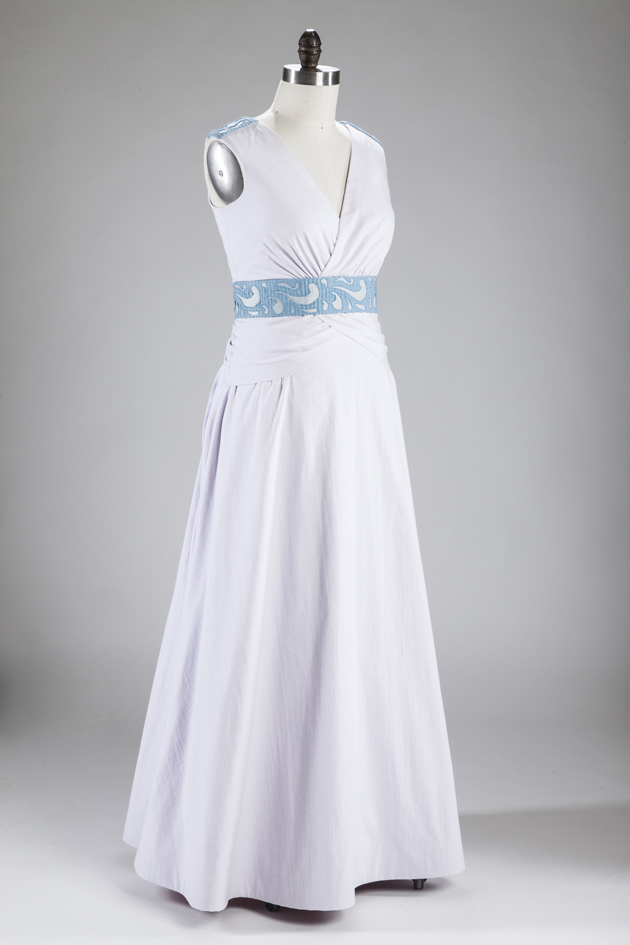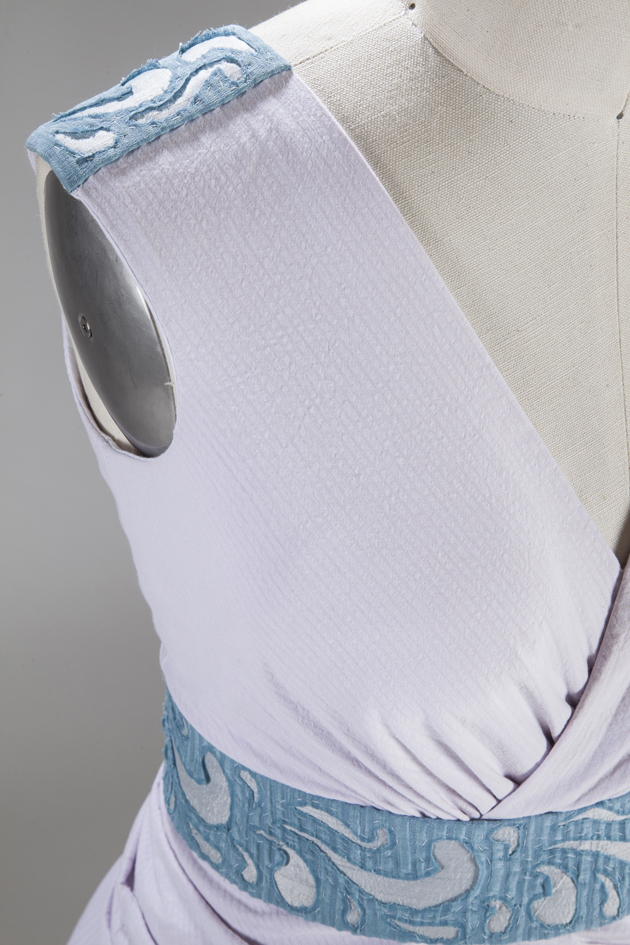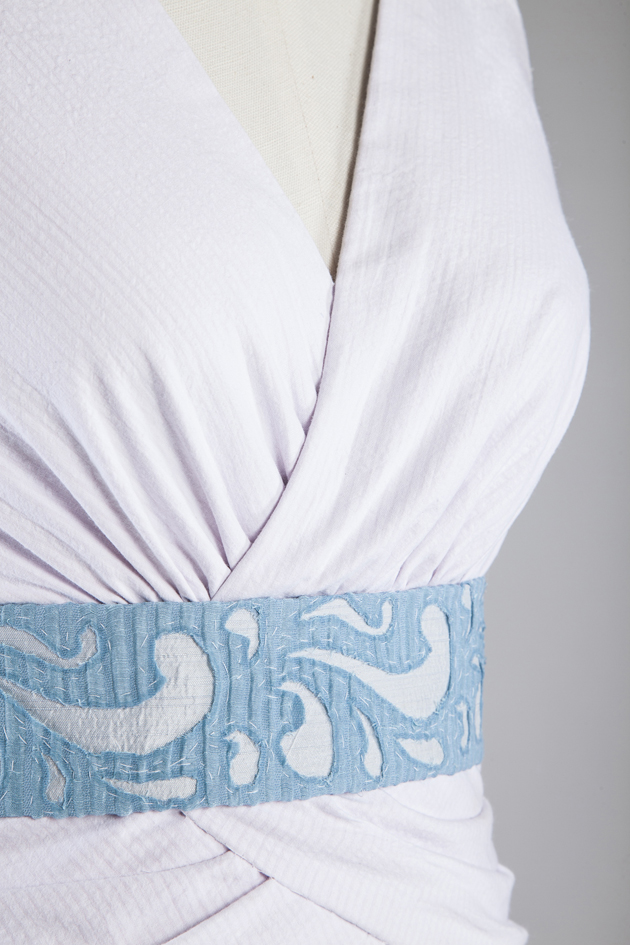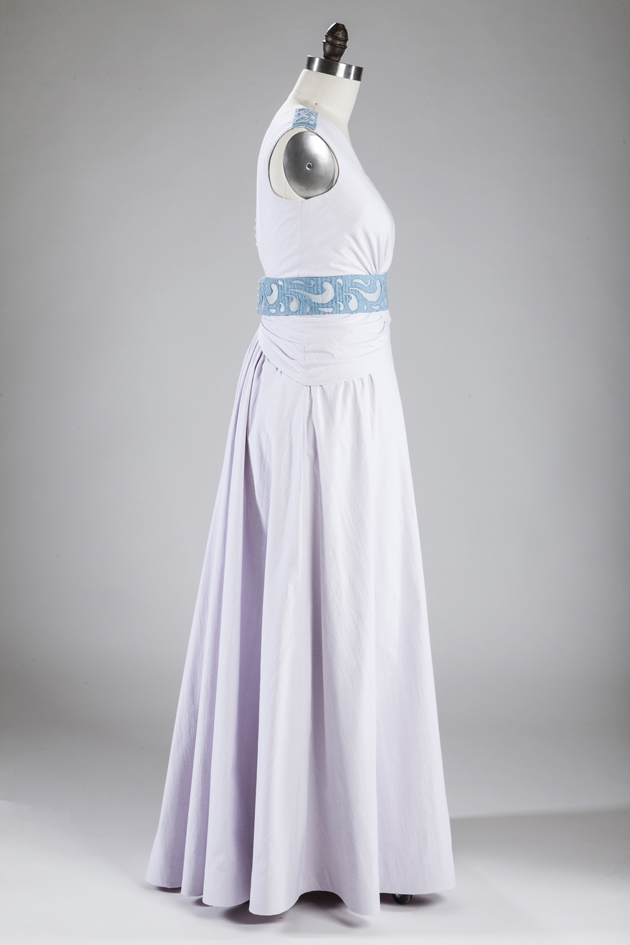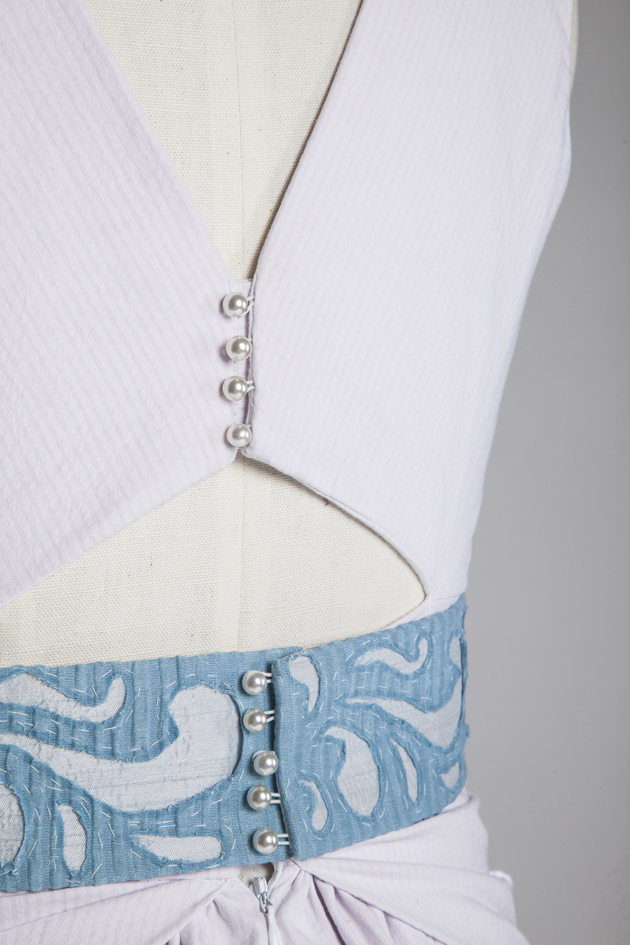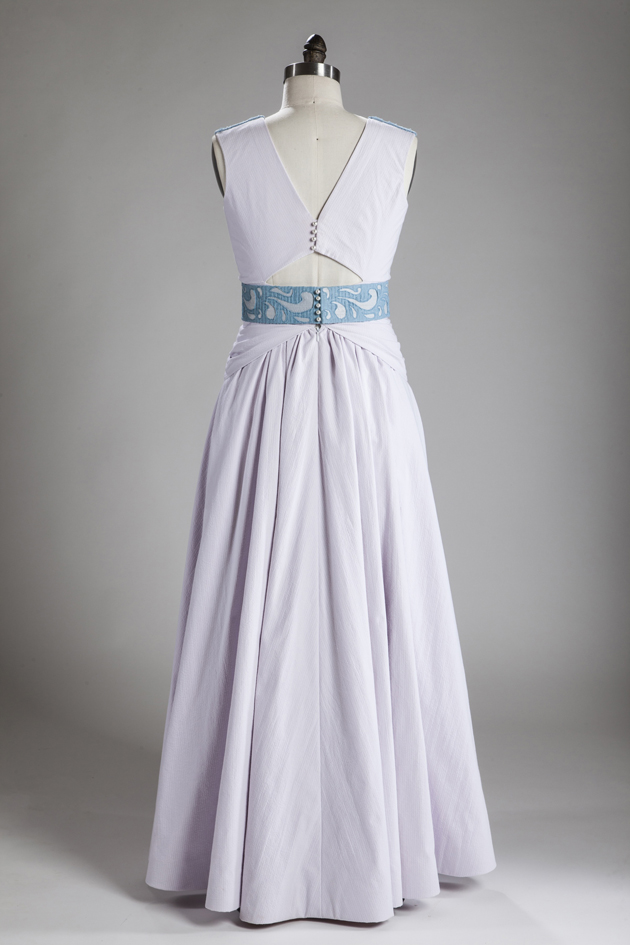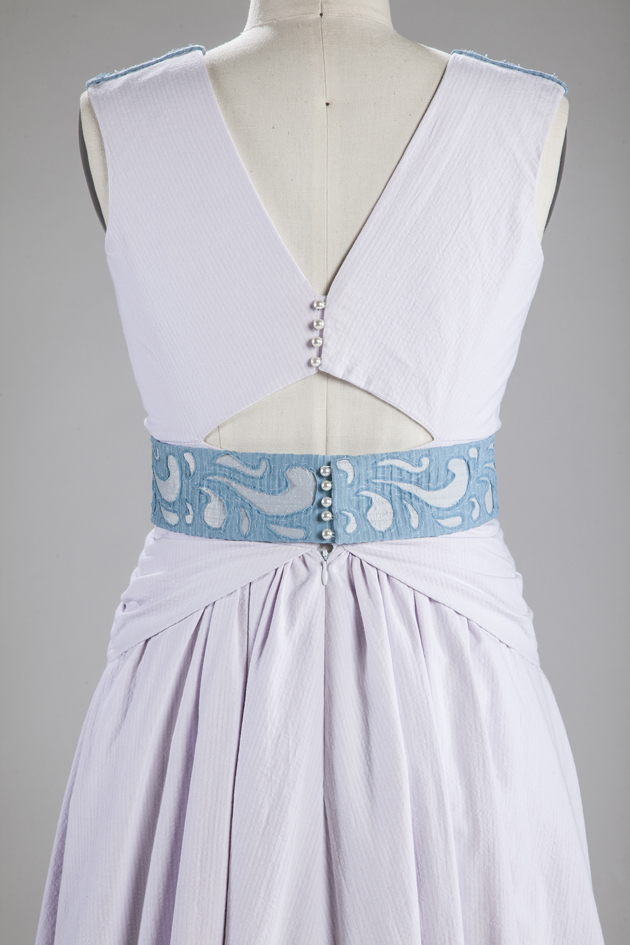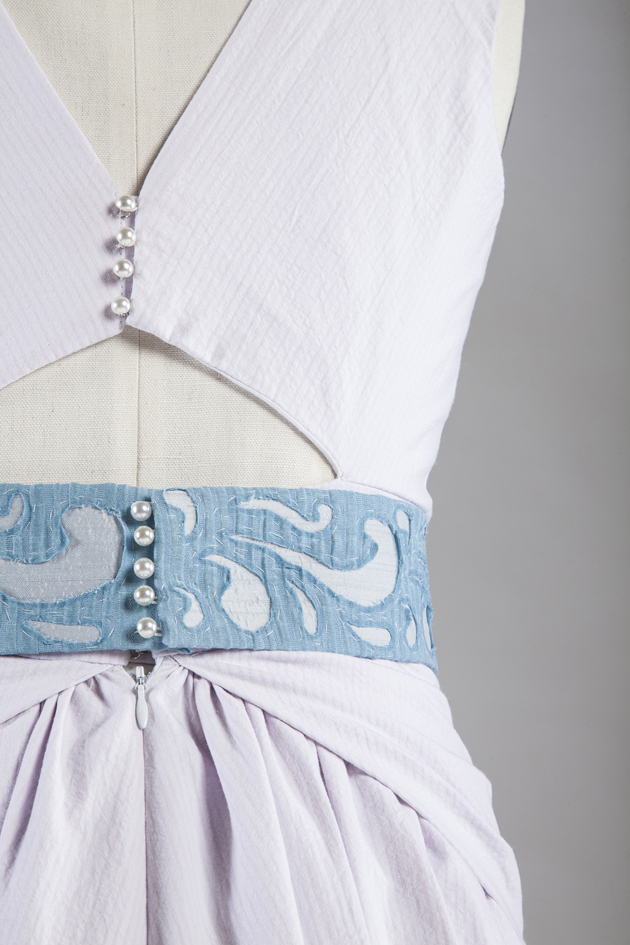 Final Fitting!
Here are a few photos from the final fitting! It was truly a pleasure to work with you. I will miss you (and your dress)…