Jenn
Fun        Chic      Antique     Unique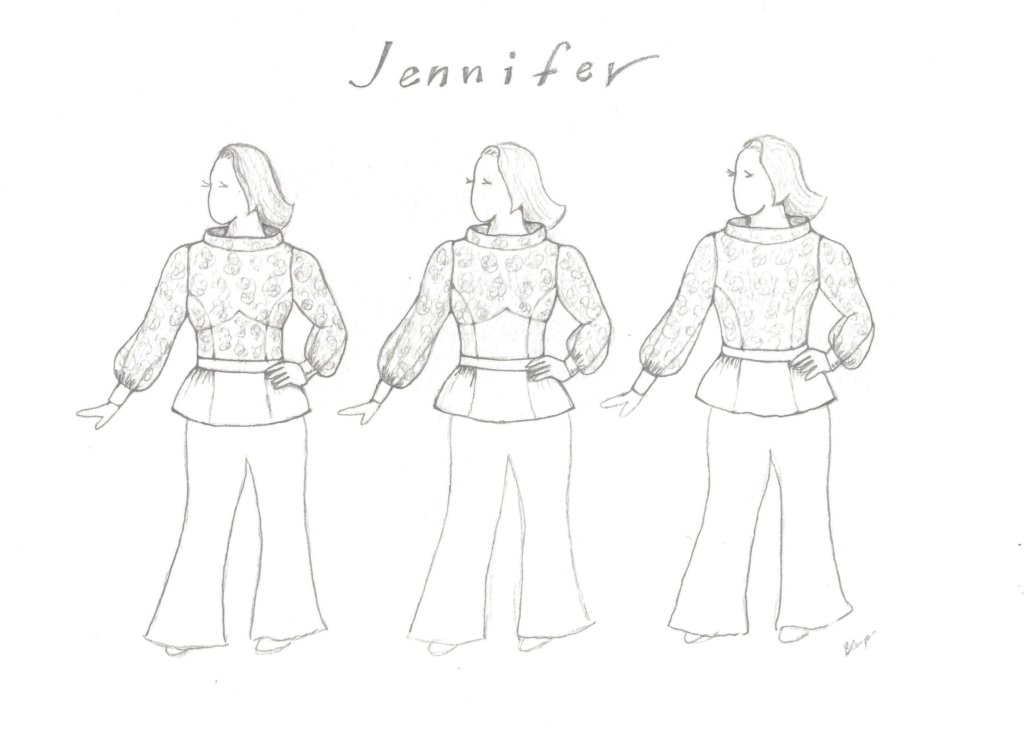 Jenn's Rehearsal Dinner Top (made from Lydia's Wedding Dress)
Mama Lydia's 1970 wedding dress will be transformed into a rehearsal dinner top! We will be keeping the original collar design, but it will be pressed straight up instead of folded over. The sleeves and cuffs will also mirror the original design. The dress will be shortened into a top with a peplum underneath a belted waist. The gathers on the sides of the original dress will be moved down to the peplum.
For the top, I've got 3 options to choose from. Keeping a curved seam under the bust allows for a more precise fit and is a clear nod to Lydia's dress. Option 1 keeps the curved underbust seam, but continues the lace down to the waist. Option 2 keeps the curved underbust seam but leaves all the lace at the top, like mom's dress. Option 3 eliminates the fitted underbust seam completely while carrying the lace down to the waist.
Option 4 (not pictured) is extending the peplum to become a mini-dress, instead of adding your own pants.
Let me know ASAP (like today) which you prefer (and/or feel free to leave the decision up to me!)
Design Inspirations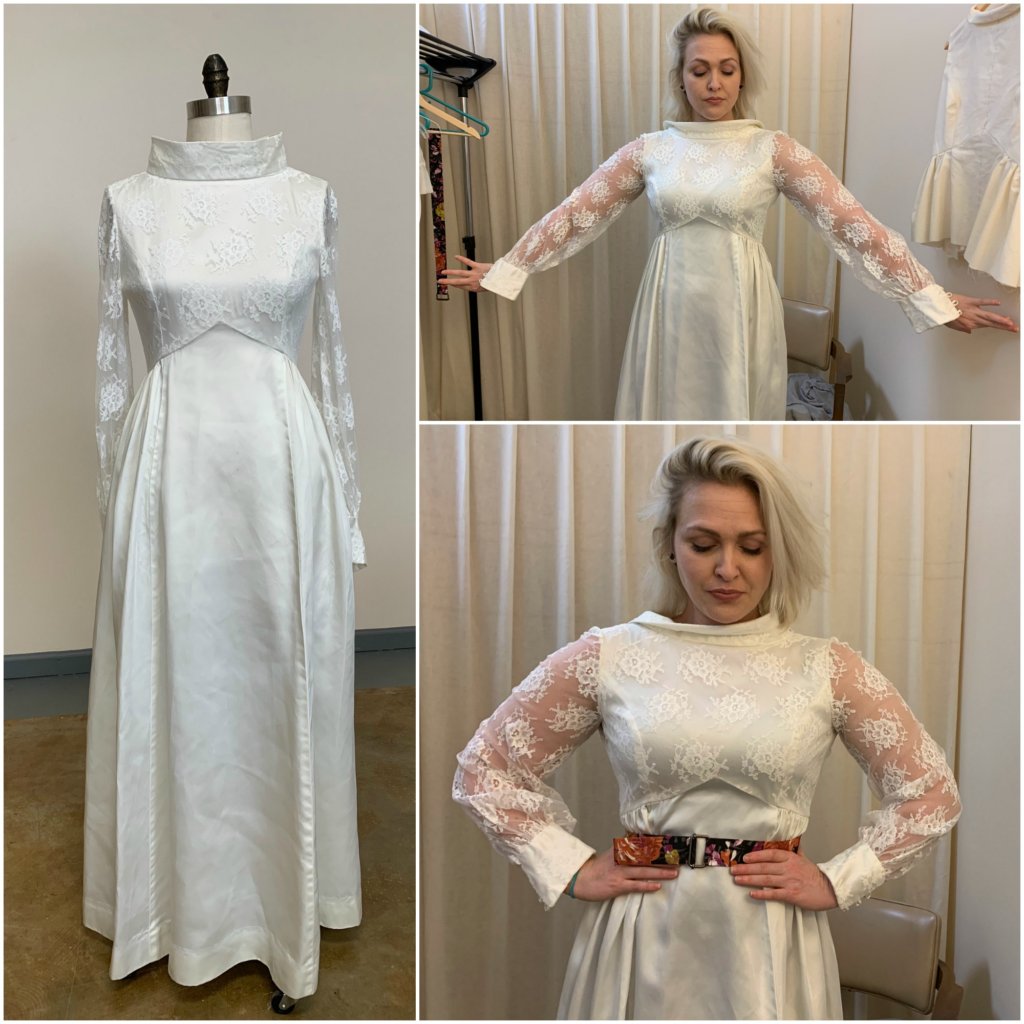 Mama's dress!
Wedding Day Millinery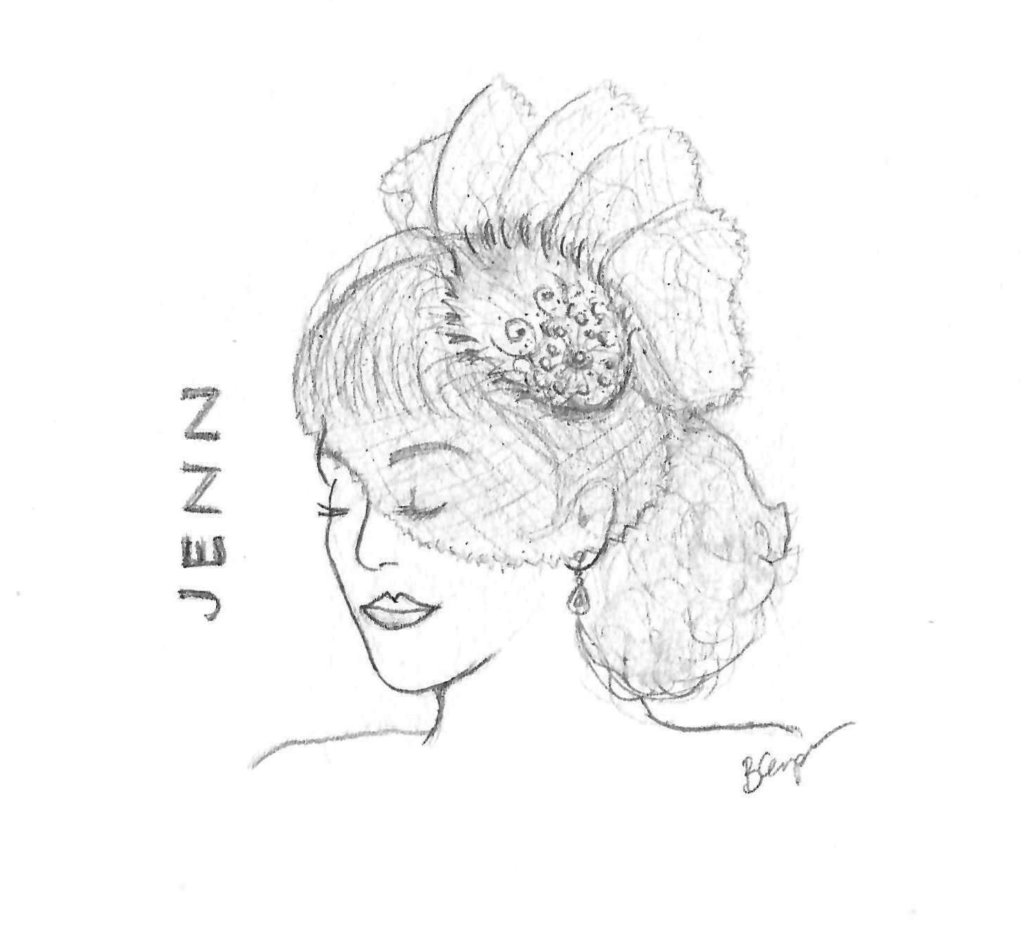 This is a very rough sketch for your wedding day millinery design! Materials will vary, but will likely include antique sparkles and white/off-white/beige/brown feathers. The design and materials will be inspired, at least in part, by the looks below.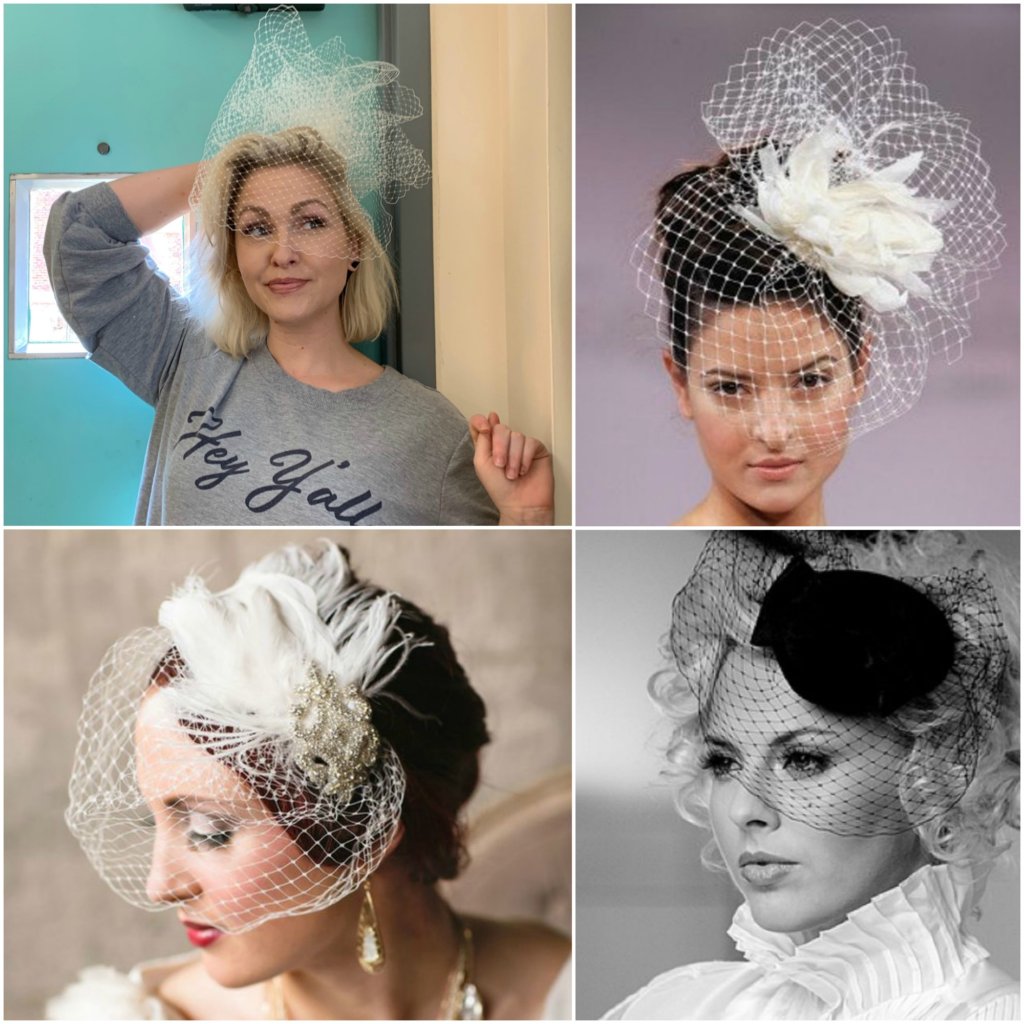 Ok! That's it for now! This is all just our starting point. I'm excited to find out what you think!