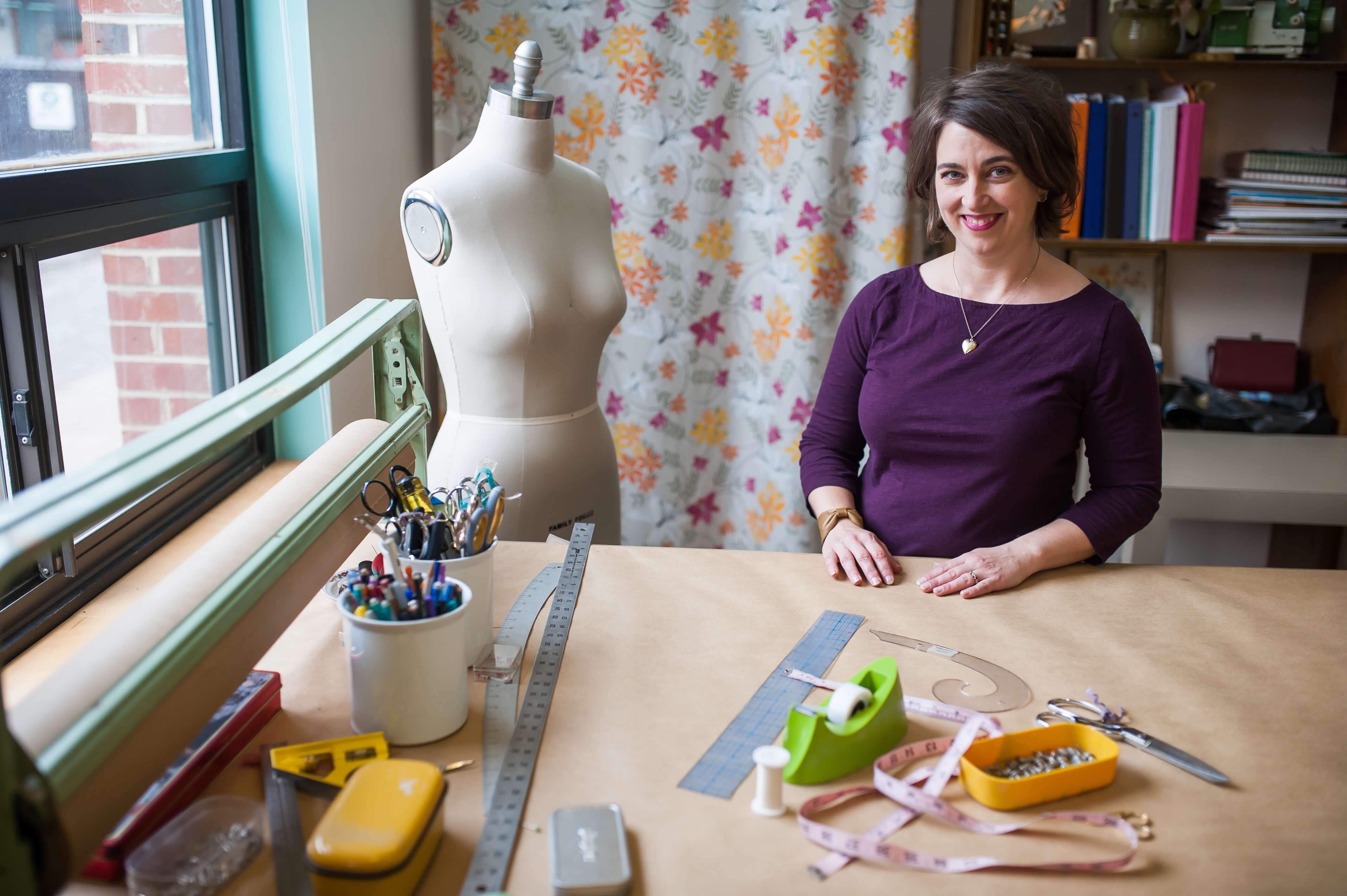 Before I get into blogging about my newest bride, I thought I'd write a general post detailing an overview of my process and what to expect when commissioning your custom couture wedding dress.
I know!  I know!  This big long post looks like a lot of work. And it is, but it is also a lot of fun! My bespoke dressmaking process is designed to be enjoyable and stress-free for both of us, as well as produce beautiful results. I love the process, my custom brides have loved the process, and I think you will love the custom process too!
Here's a general idea of how your custom gown is created from the first contact to your wedding day:
The Questionnaire
My website will tell you a lot about me, but in order to design your custom dress, I need to learn about you! After you contact me, I will send you a fun questionnaire designed to help me figure out how I can best serve you, as well as help you get inspired about this experience.
The Initial Consultation
If I feel like I will be able to fit you nicely into my calendar, I will invite you to my studio for a free initial consultation. We will have a chance to personally get to know each other, as well as go over your questionnaire and dress ideas. With no obligation to hire me, you will get to see where your dress will be handcrafted, as well as inspect dresses that I have created in the past.
We will discuss your dress ideas, as well as my process and policies. This is our chance to interview each other!  If we seem like a good bride/dressmaker match, we will schedule meeting to design your one-of-a-kind custom wedding dress together!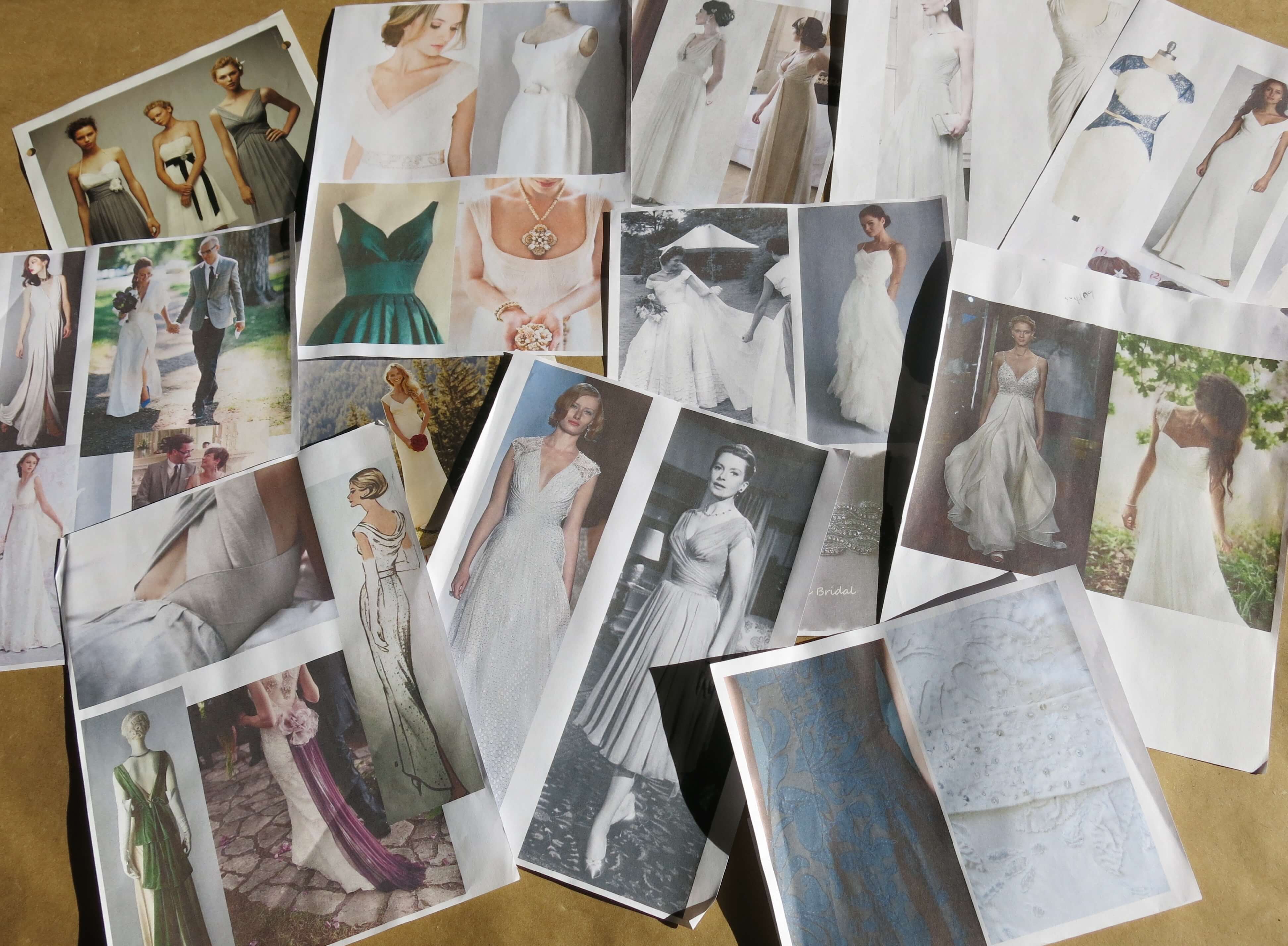 The Design Consultation, Sketches and Proposal
The design consultation ($350) is when we will look at all of our favorite inspirations for your dress-to-be. Drawing upon curated inspiration images and expert advice, we'll have a lot of fun collaborating and editing down our choices. Together, we will brainstorm the dress design that will become the perfect fit for you!
I love buying materials locally and, during this consultation, we may take a trip to Mulberry Silks to get inspired by their fine fabric options.
After our consultation, I will put a lot of thought into everything we've discussed in order to ultimately determine your design, its construction, and what it will cost to create. I will compile everything into a custom Design Proposal, which contains hand-drawn sketches, inspiration images, and detailed written descriptions of what will be included in your unique custom dress.
This Proposal will be presented to you via your very own little website (click here for an example proposal/website). I will email you the link to your website accompanied by a contract containing a no-obligation price estimate for you to review.
It's now time to make the decision to commission your very own one-of-a-kind Brooks Ann Camper Bridal Couture wedding dress!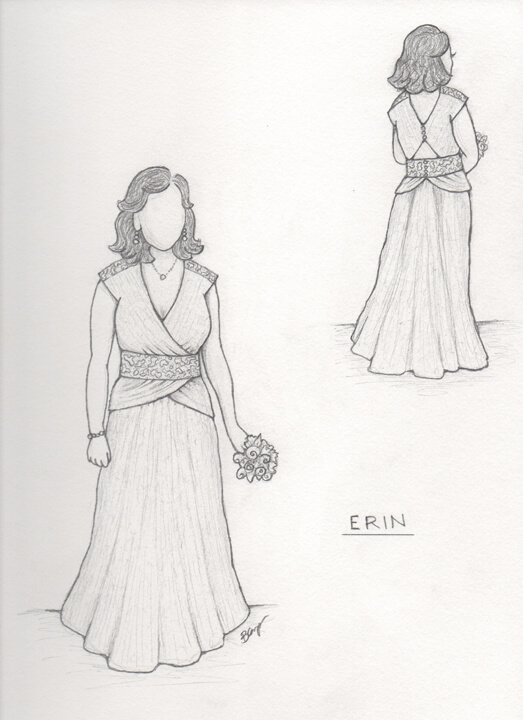 Contracts, Deposits, and Measurements
Congratulations!  You've decided to commit to the couture experience! Contracts will be signed and 1/2 of your price estimate is due. We will continue to brainstorm, fine-tune and discuss any changes you might still want before I start draping and drafting your custom patterns. The custom dressmaking process is organic and collaborative. We will continue to improve upon the original sketch throughout the process.
I will take an extensive set of over 30 measurements, so that I can create a custom dressform exactly duplicating your unique curves.
Pattern Drafting and First Mock-up Fitting
Once most of the major design decisions are made, I will get to work draping on your uniquely-sized dressform and pencil drafting a one-of-a-kind dress pattern exclusively from your measurements. I will then use the pattern to construct a sample dress, (also called a mock-up, toile or muslin), out of inexpensive fabrics for you to try on.
We will have our first mock-up fitting! In front of the mirror, we will adjust, cut, pin and draw all over the "test dress" to fine tune the design and how it relates to your unique figure.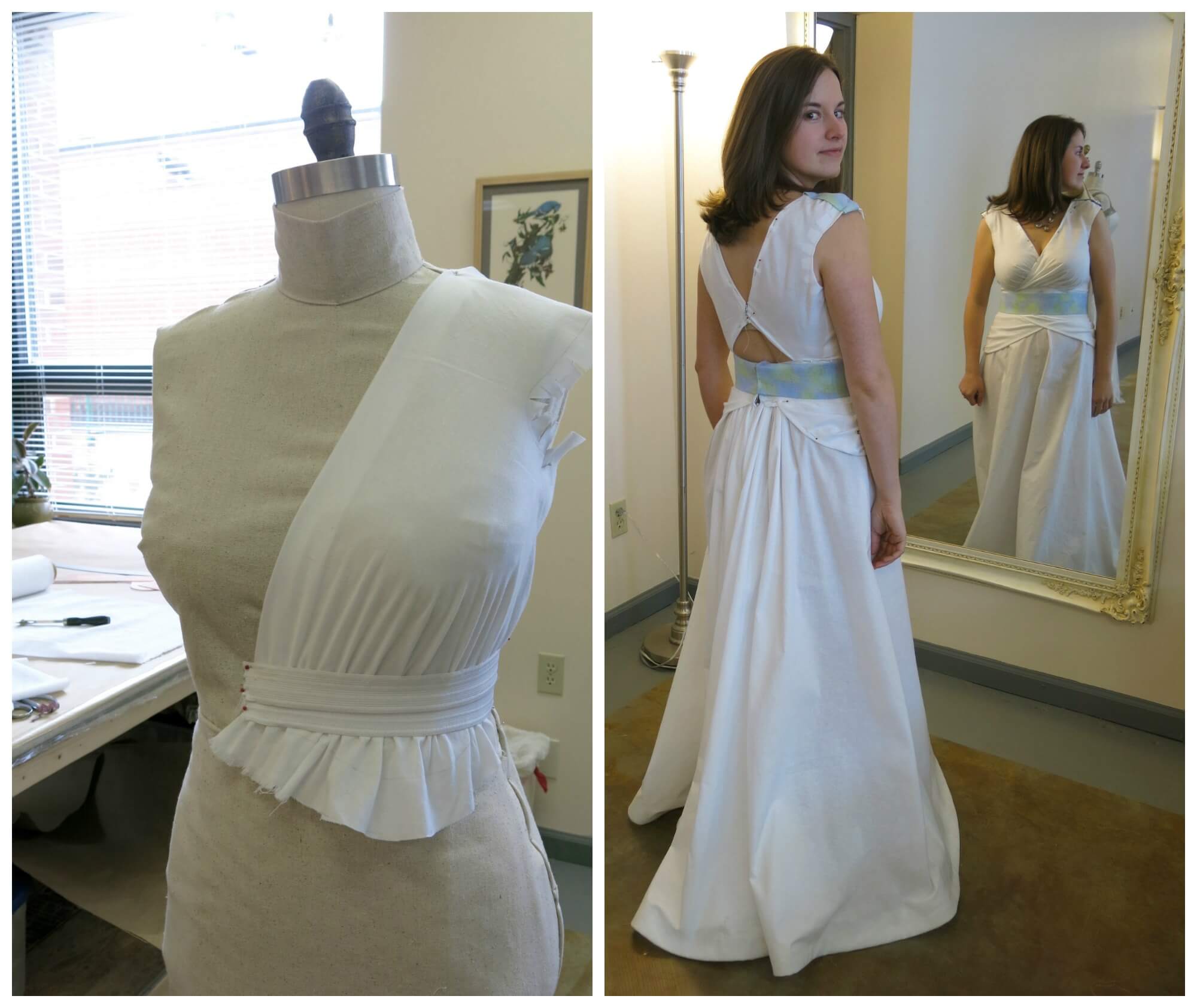 Repeat Fittings Until Satisfied
Improvements in fit and design are translated back into the pattern. Sometimes the original mock-up can be altered, and sometimes a new mock-up is made for our second mock-up fitting.
At every fitting, you have the opportunity to change your mind on any detail; the emphasis is always on feeling happy with how the dress is evolving. Continually improving upon our original ideas, this process will repeat until the sample dress and pattern are close enough in fit and design to move on to the real fabric.
Fabrics Finalized
It's now time to finalize all of our fabric decisions!  Sometimes we purchase materials early in the process, but once the pattern is finished is the best time to go fabric shopping. We can go together (which is really fun!) or I can purchase materials that we've agreed upon.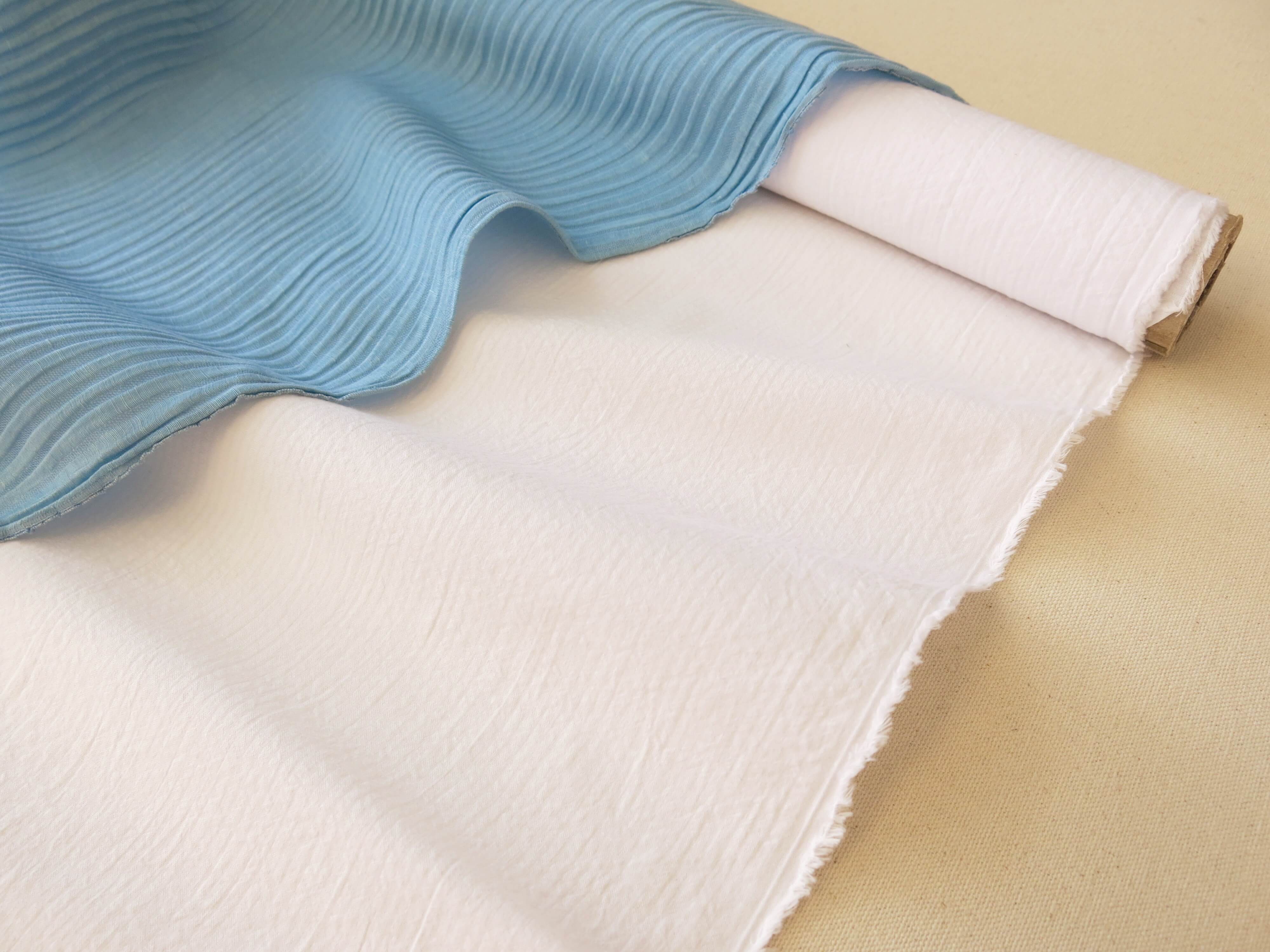 Couture Dressmaking Begins/  Fabric Fitting:
Finally, I get to cut and personally handcraft your custom couture wedding dress in its real fabric!
Once it is ready, we will have our first Fabric Fitting. This is the most exciting fitting because it is the first time that you will try on your actual wedding dress! Different fabrics act differently, so much of the dress will still be hand-basted for slight adjustments. We will take this time to fine tune everything for couture finishing and lining.
Finishing!
I will now finish your very own custom couture wedding dress! Once completed, we will meet for our Finish Fitting. We may still need to mark a hem or add a final piece of decoration; or your dress may be 100% ready! Regardless, at this point you should really be able to appreciate all the work we have done together to create your unique and special dress.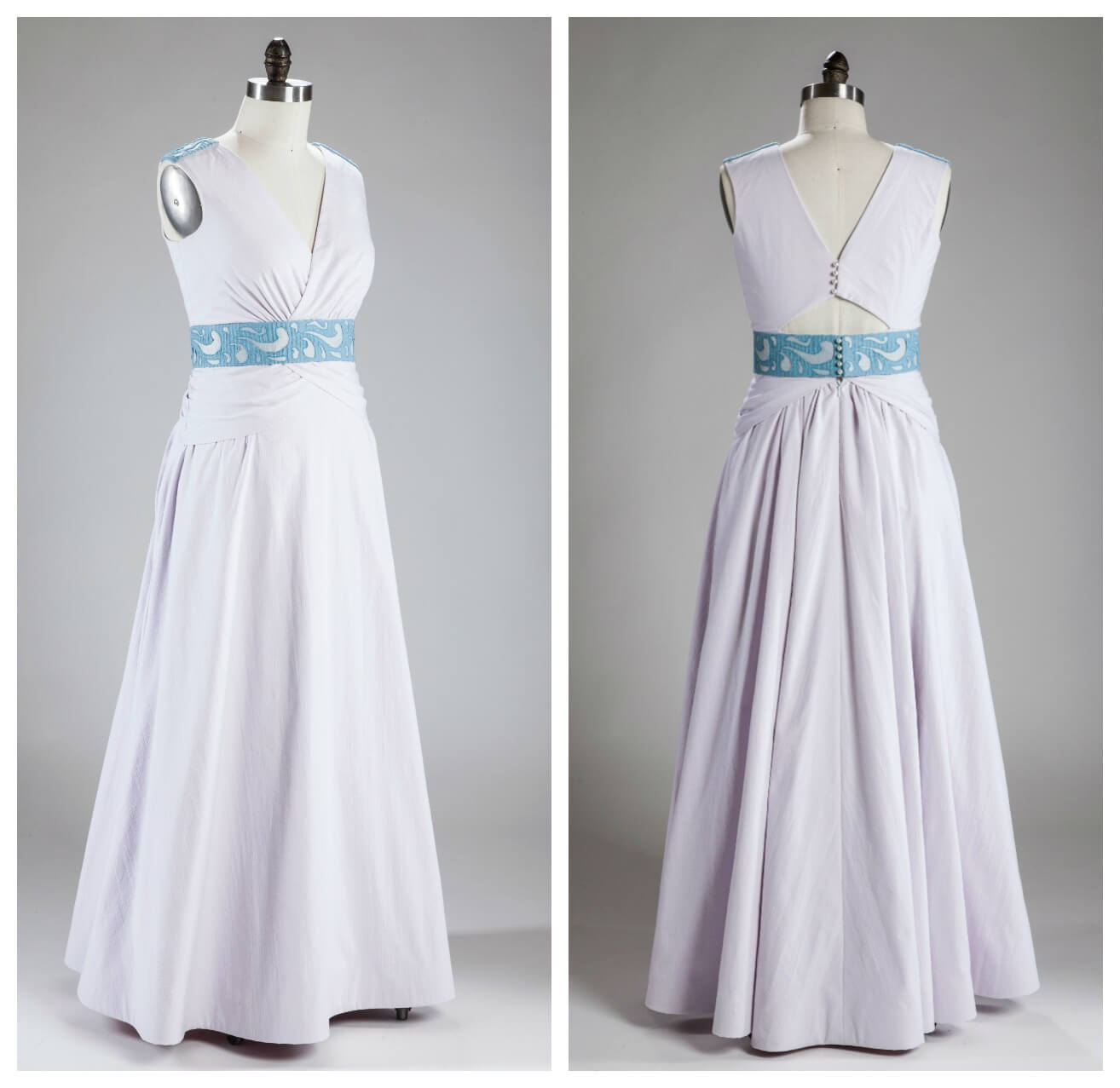 Final Delivery and Photoshoot
Once your dress is complete, it will be wrapped in a custom box or garment bag for Final Delivery. We will finalize the paperwork, and if you are willing, have a fun photo shoot. The Final Delivery Day is always a exciting and fun way to end the couture dressmaking experience and get you ready for your Big Day.
Have an incredible wedding!
If you add the recommended Dressing Service, I'll see you there!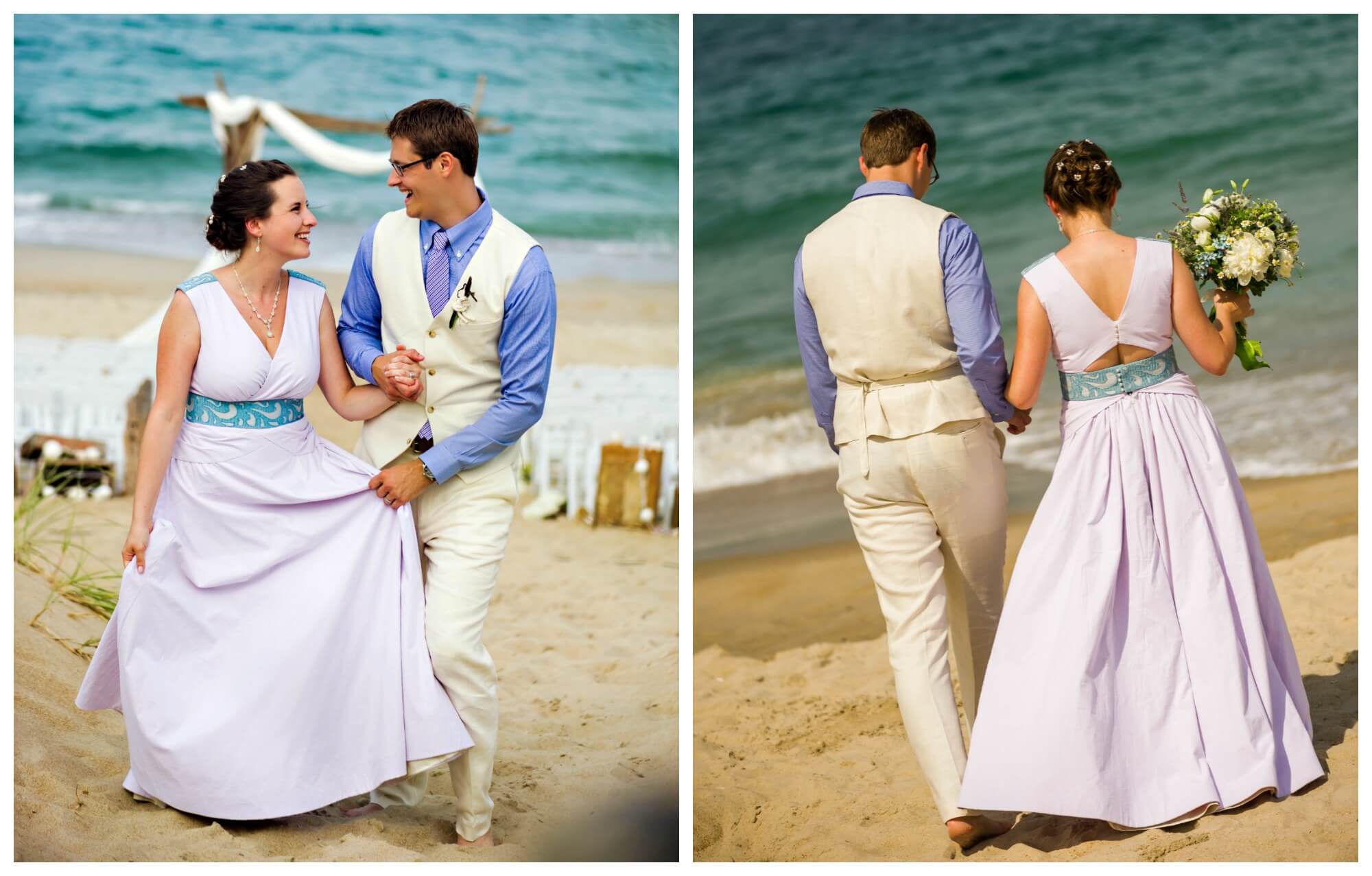 For even more about the process, you can follow the behind-the-scenes story of each dress in my Portfolio from start-to-finish on my blog!
The blog series following Erin's dress (featured in these photographs) begins here: https://brooksann.com/meet-erin-my-seersucker-summer-bride/