Claire
Whimsical    Elegant    Romantic   Comfortable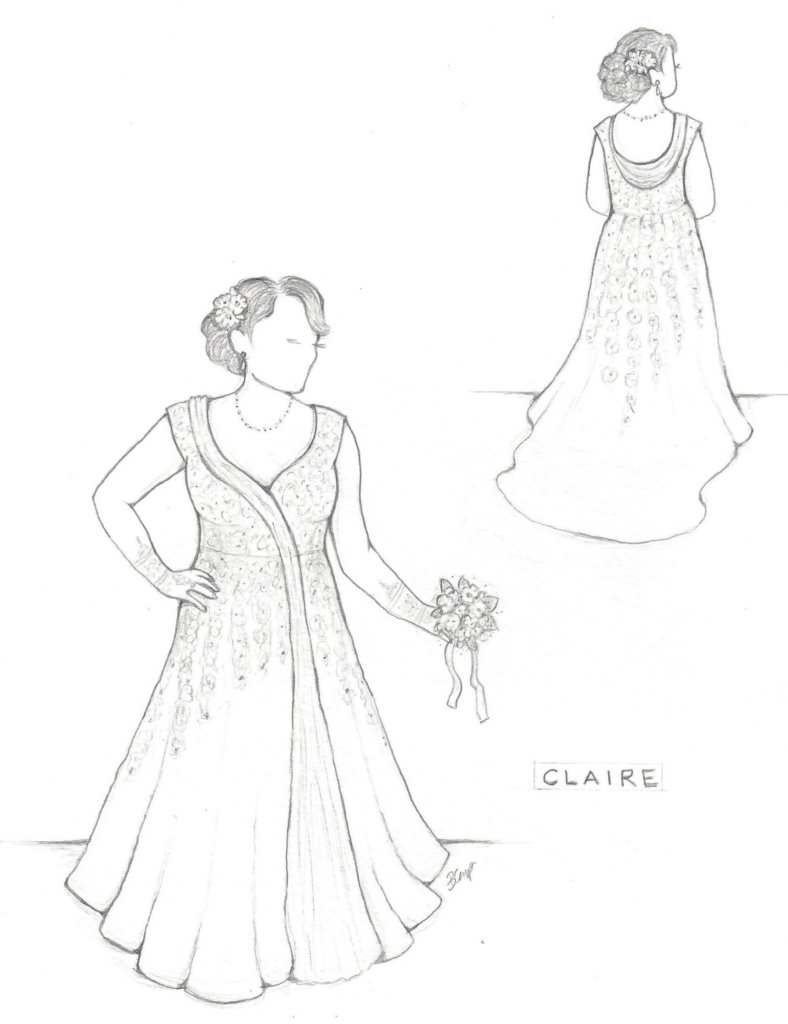 Claire's Romantic Wedding Dress
Claire's romantic wedding dress features a fitted wrap bodice with just-over-the-shoulder cut-in-one-sleeves and a sweetheart neckline that transitions into a flared floor-length skirt with train. The white silk dress fabric features a textured overlay which is more embellished at the top as it fades down the skirt- "dripping" longer in the back than the front. This texture will likely be achieved with lace, beading, embroidery, hand painting, or a combination while adding light color accents and/or sparkle. A contrasting fabric creates an asymmetrical drape along a rounded low-back detail which follows over one shoulder bordering the neckline and wrapped waist before flaring into becoming part of the skirt.
Design Inspirations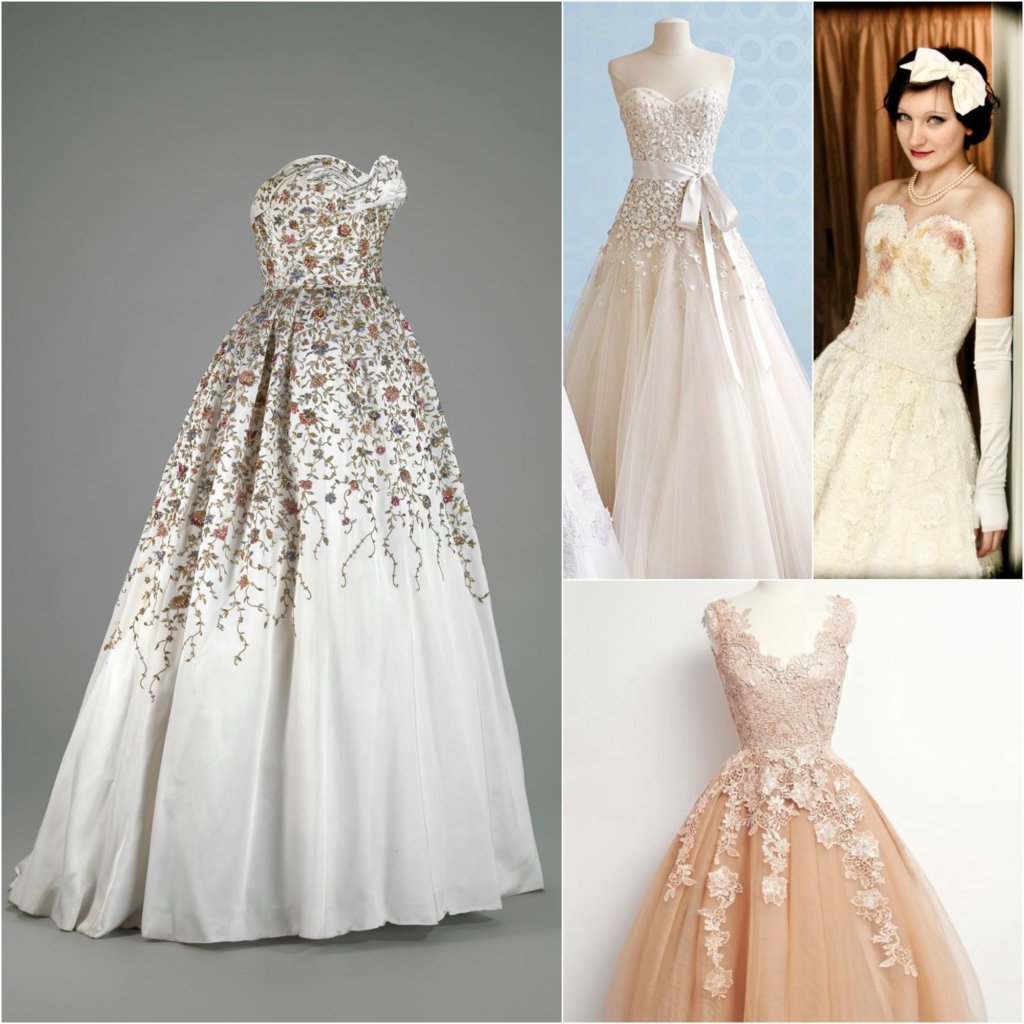 These images show some inspirations and ideas for and the "dripped" texture – beaded embroidery, laces, and hand painted lace.
Sweetheart necklines are also featured.

These images share inspirations for the asymmetrical contrasting fabric drape.
Claire's drape in the back will be less symmetrical than these examples, fading to nothing at one shoulder.
This fabric could provide a pop of color, if desired.
Many more inspirations (and sources) can be found on my Pinterest Board "For Claire":
https://www.pinterest.com/brooksann/for-claire/
That's it for now! And remember, this is all just a starting point.
We will be able to continue to improve and evolve these original design ideas throughout the custom process.
I'm excited to find out what you think!