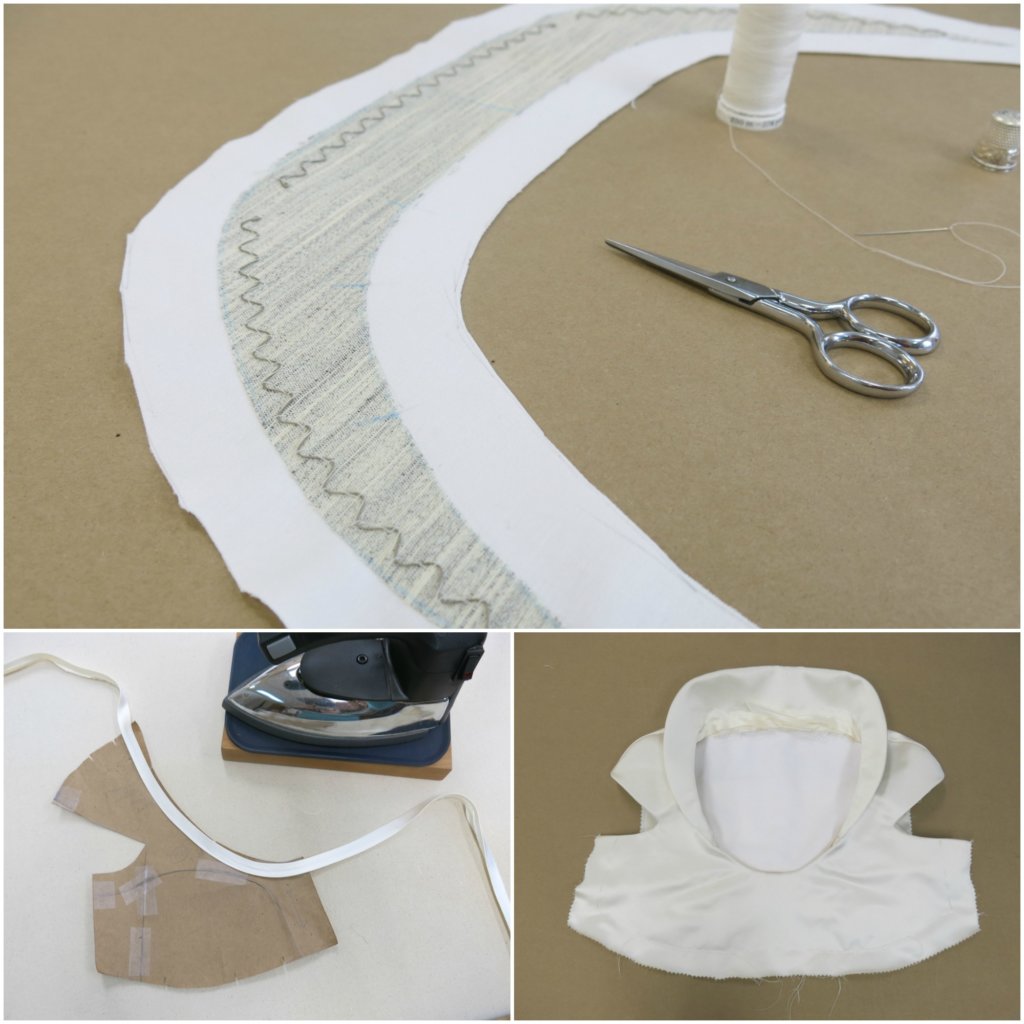 The most dramatic elements of Tiffany's custom wedding dress design are the gorgeous collar and neckline. Once the shoulder seams and cut-in-one sleeves were finished, it was time to get started creating them!
Much of what makes a couture dress beautiful (and expensive) is hidden deep inside the layers. I love sharing "behind the seams" peeks into how flat fabric can be transformed. Thanks for following along!
As you may remember from Tiffany's sketches and/or mockups, a dramatic collar and open neckline will frame Tiffany's gorgeous face and neck. In order to determine the right methods to achieve this, I worked through some experiments and samples.
...
Never miss a post! Sign up for my email newsletter.