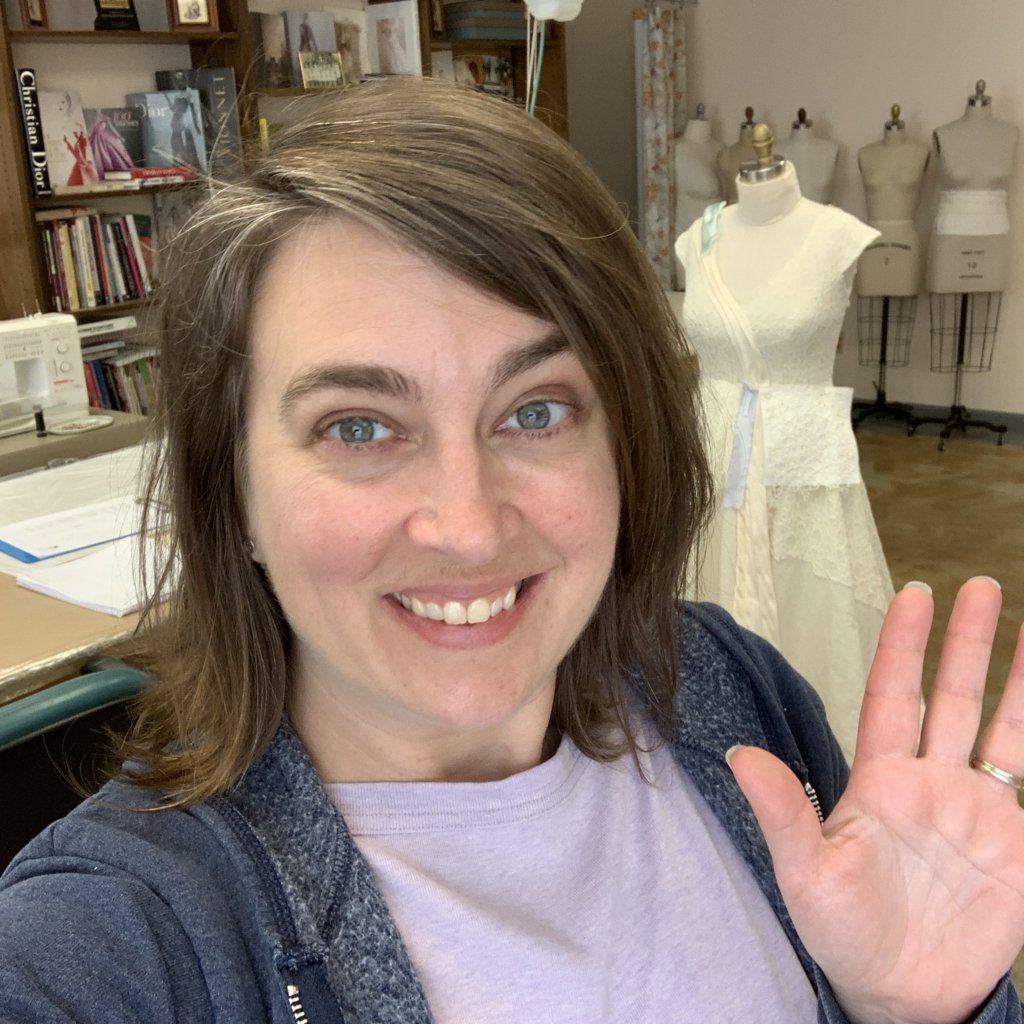 Hey ya'll! Hanging in there?
In case you are new here, I'm Brooks Ann Camper! I first learned to sew as a young adult in professional workrooms and have been creating custom garments for individuals ever since. After a costuming internship at the Yale School of Drama, I earned a Masters Degree in Costume Production and past jobs include sewing for Broadway productions such as Wicked and Mama Mia!, creating unique dramatic pieces for clients such as Bernadette Peters, Felicia Rashaad, Kristin Chenoweth, the Rockettes, the Muppets… just to name a very few. I now create custom couture wedding dresses (while blogging the process) and I teach my unique methods of custom sewing and patternmaking online.

Learn more in my interview on the Love To Sew podcast.
For the first half of March, I put everything aside to focus on creating a gorgeous wedding dress for a bride named Claire. (That's a peek at the mockup dress behind me, which seriously might be my favorite ever!). Checking wedding dressmaking off my To-Do List was going to allow me to get back to finalizing epic projects that have been in-the-works since the end of 2018. 
Then the world turned upside down.
I'm doing okay. In some ways, I've been unknowingly training for this. Not only do my child-free husband and I already work solo, we live with our 15-year-old coonhound. To support him as best we can, we took our last vacation in October and then cleared our schedules indefinitely to have at least one of us home every few hours. …
Never miss a post! Sign up for my email newsletter.