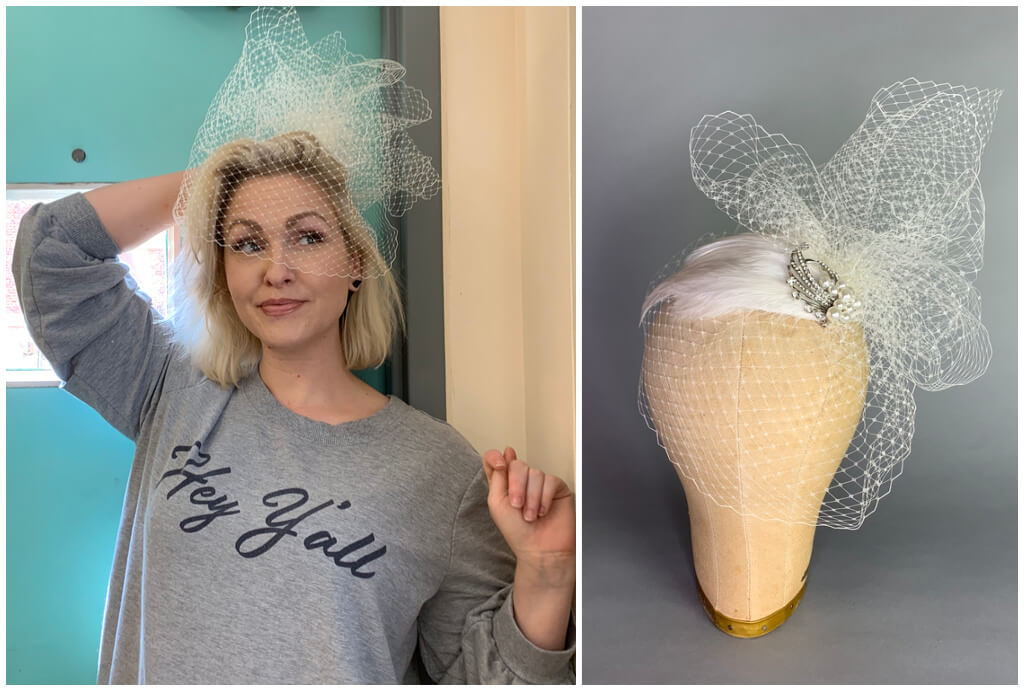 In this second-to-last post in Jenn's bridalwear blog series, I'll share the story of creating a custom fascinator headpiece for her to wear during her wedding ceremony. I love making millinery pieces!
Did you know that handcrafting one-of-a-kind millinery used to be my profession? And that the first wedding veil I ever made was for Broadway's Mama Mia!? After earning my MFA in Costume Production, I moved to New York City and immediately got my dream job as a theatrical milliner for Broadway shows and other major productions. I worked for the talented milliner and lovely human Lynne Mackey. (You can find video interviews with Lynne HERE and HERE.) Making hats and headpieces for celebrities was my jam.
So I was thrilled when my celebrity friend Jenn announced she was getting married and wanted me to make the custom millinery for her wedding ceremony (which would be featured in People)!
As you may remember from this earlier post, we had already roughly designed this headpiece together. Here's my original sketch and a few of our inspirations: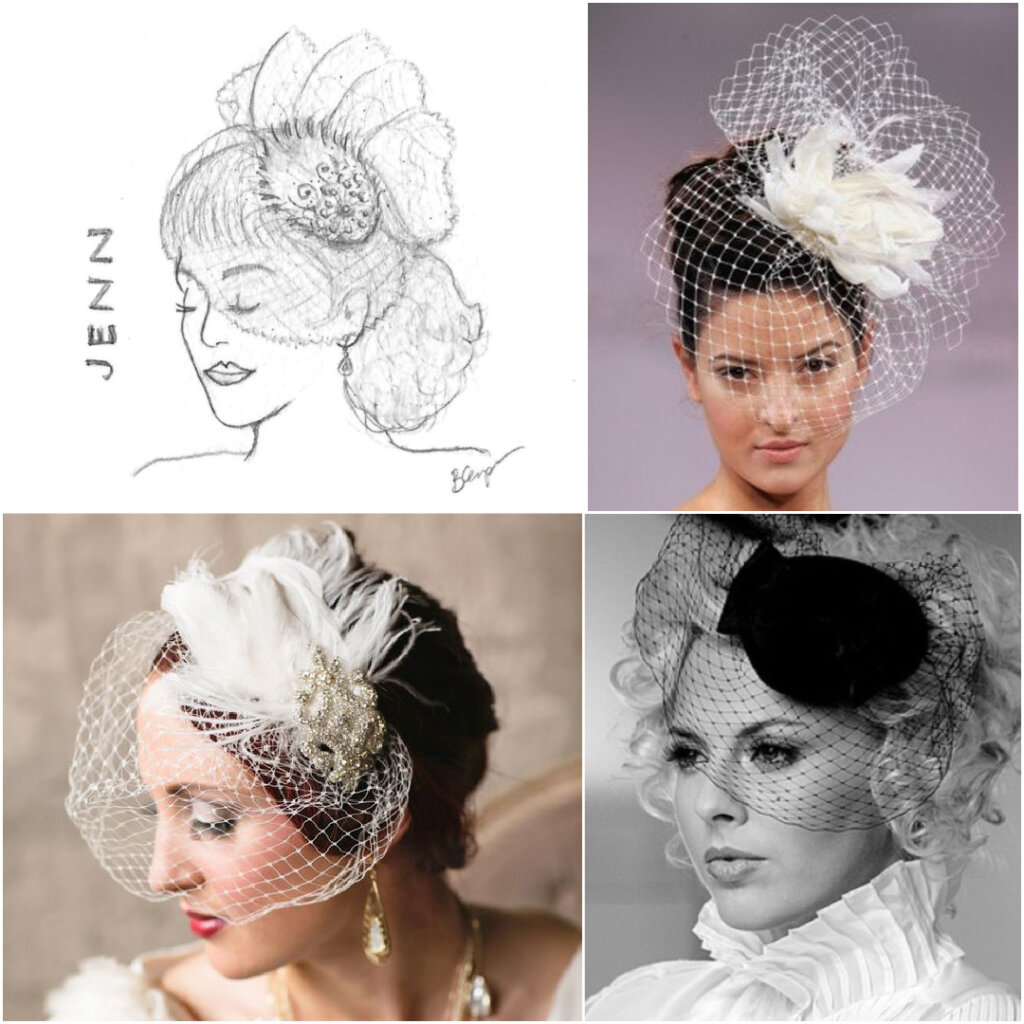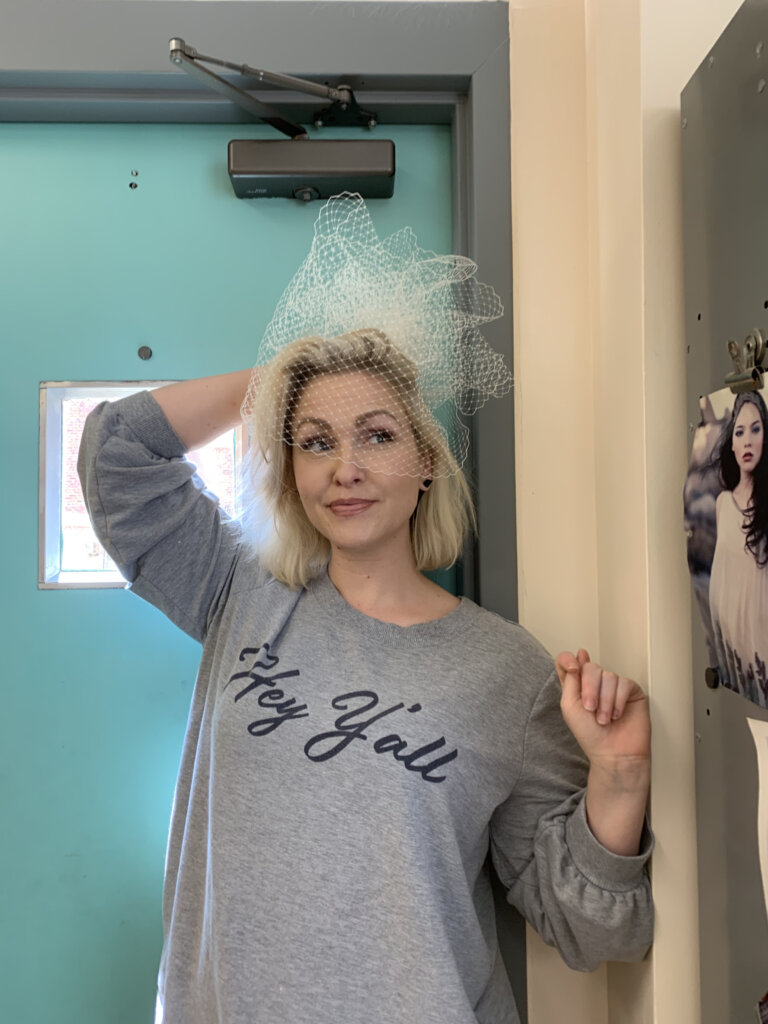 Via a few safety pins, I saved the arranged bunch of veiling from Jenn's hand and later made this quick (unstitched and untrimmed) mockup.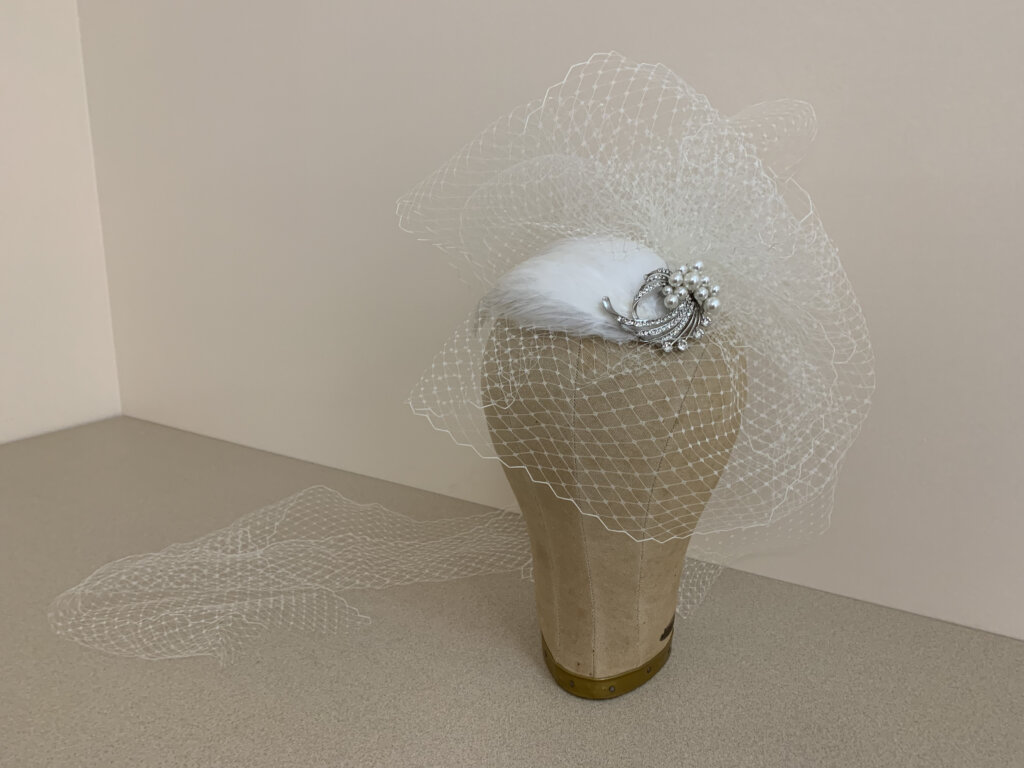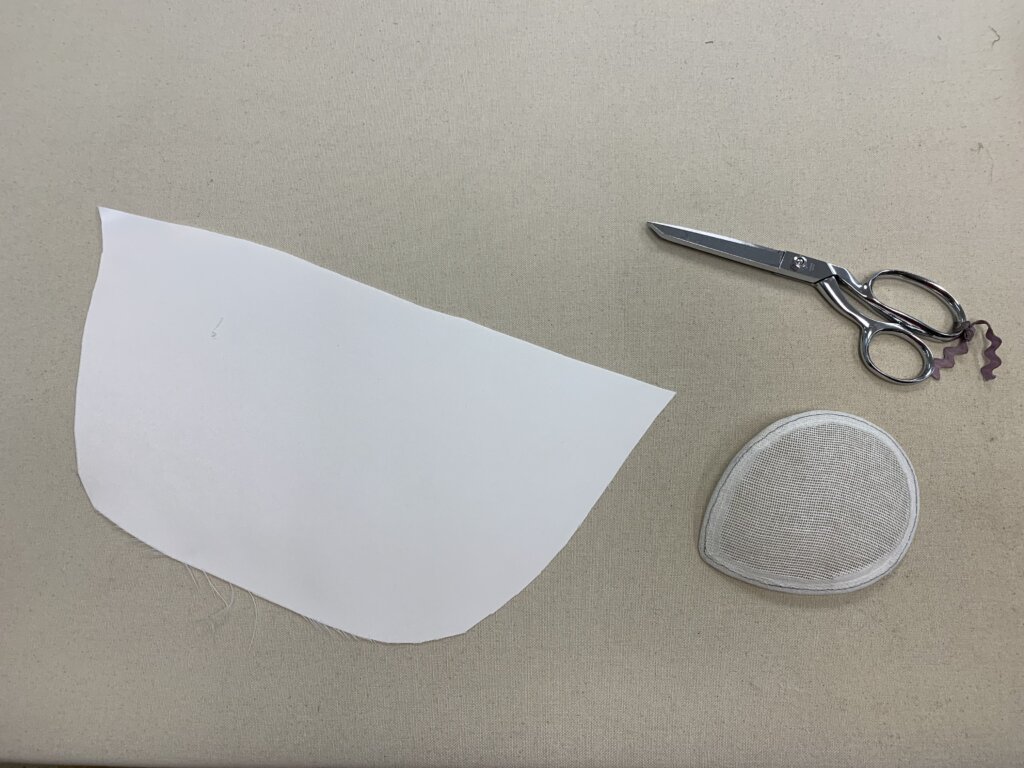 Using pins and a little Sobo glue, I began to carefully wrap the fabric around the wired edge of the buckram base…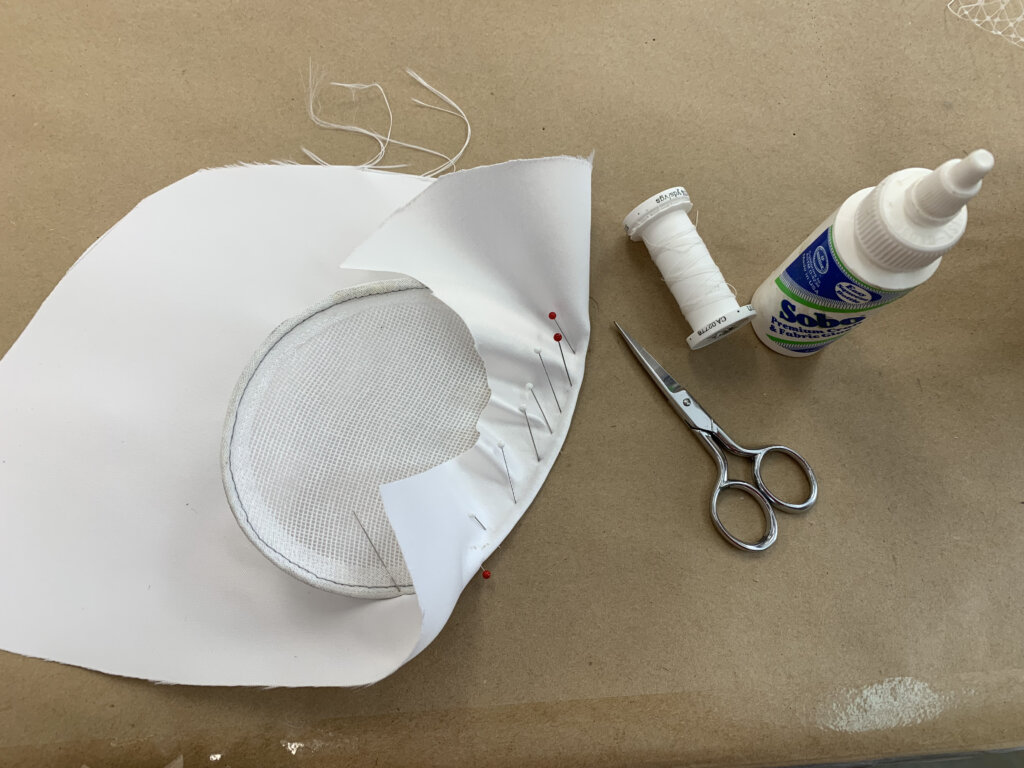 …before securing it with hand stitching…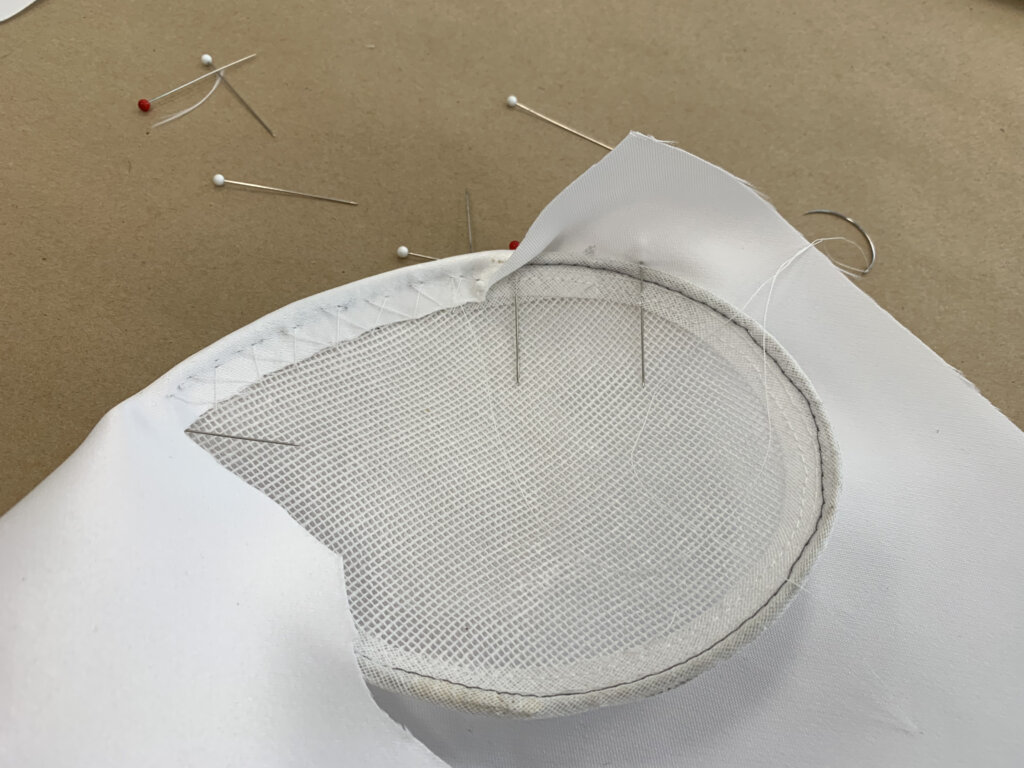 …until the entire edge was wrapped.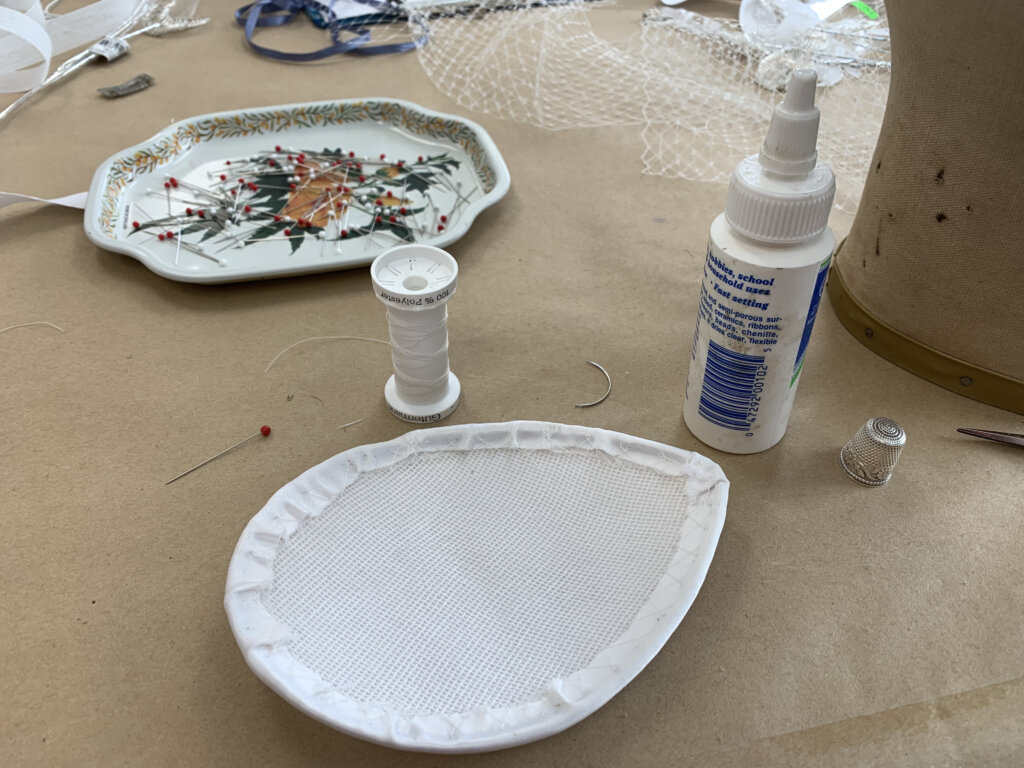 Next, I took the temporarily arranged bunch of netting and began to permanently add it to the base, replacing pins with hand stitches.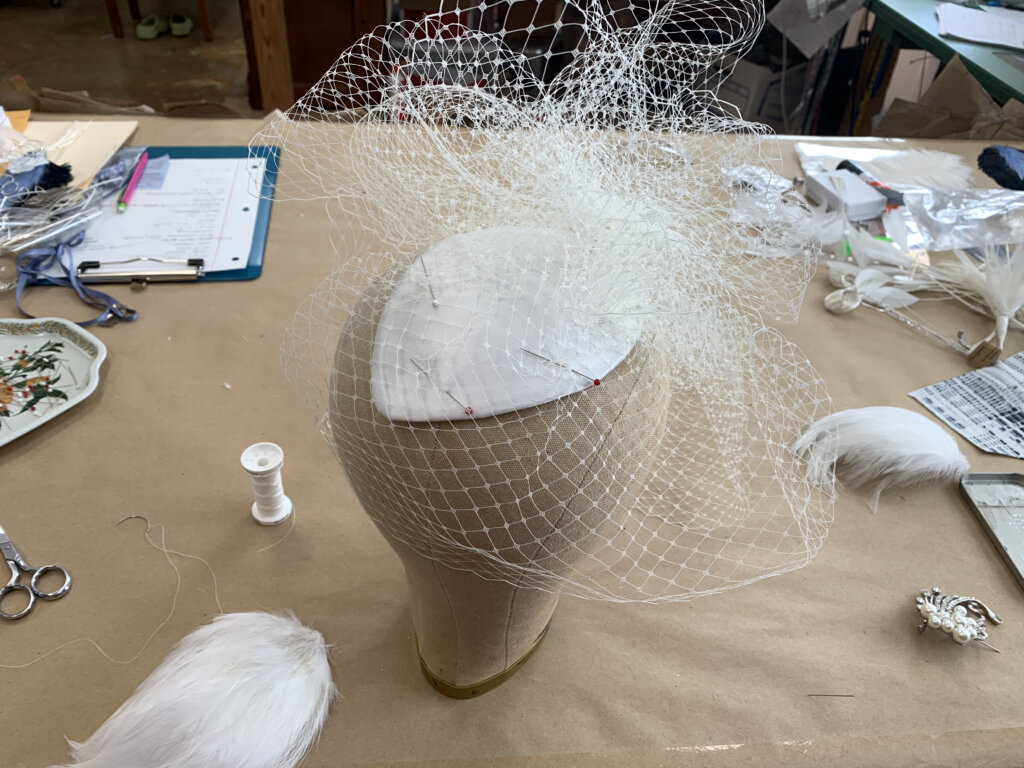 Then, I hand stitched a feather "hackle pad" onto the base…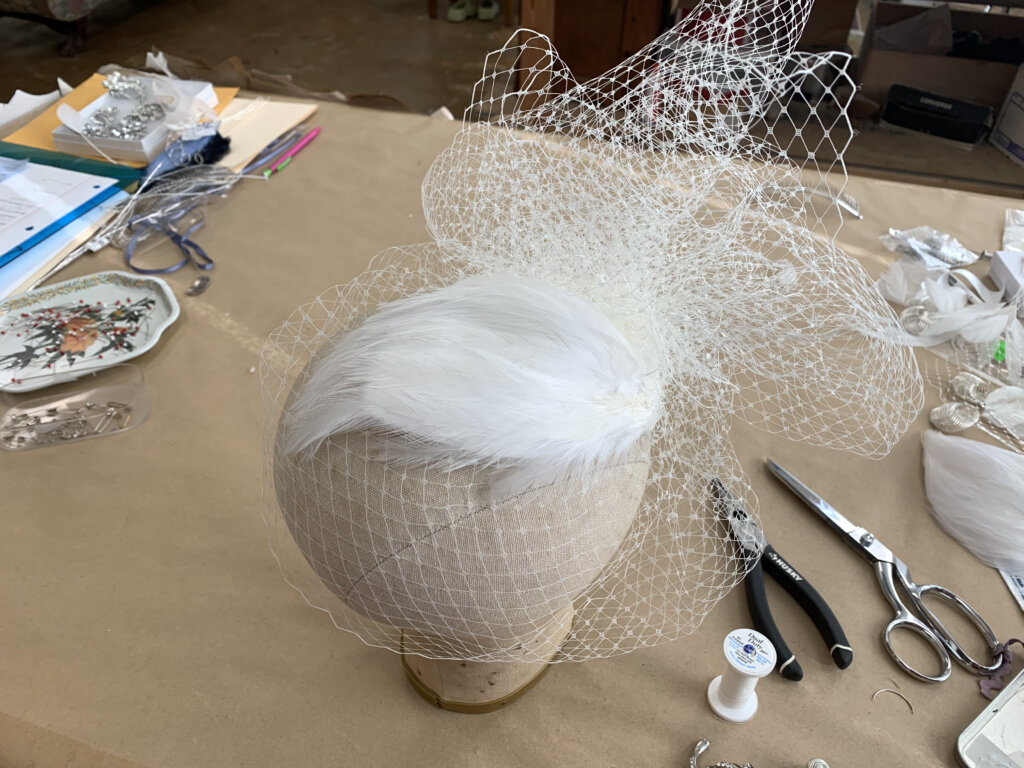 …before fussing and fiddling to handstitch the veiling permanently in place.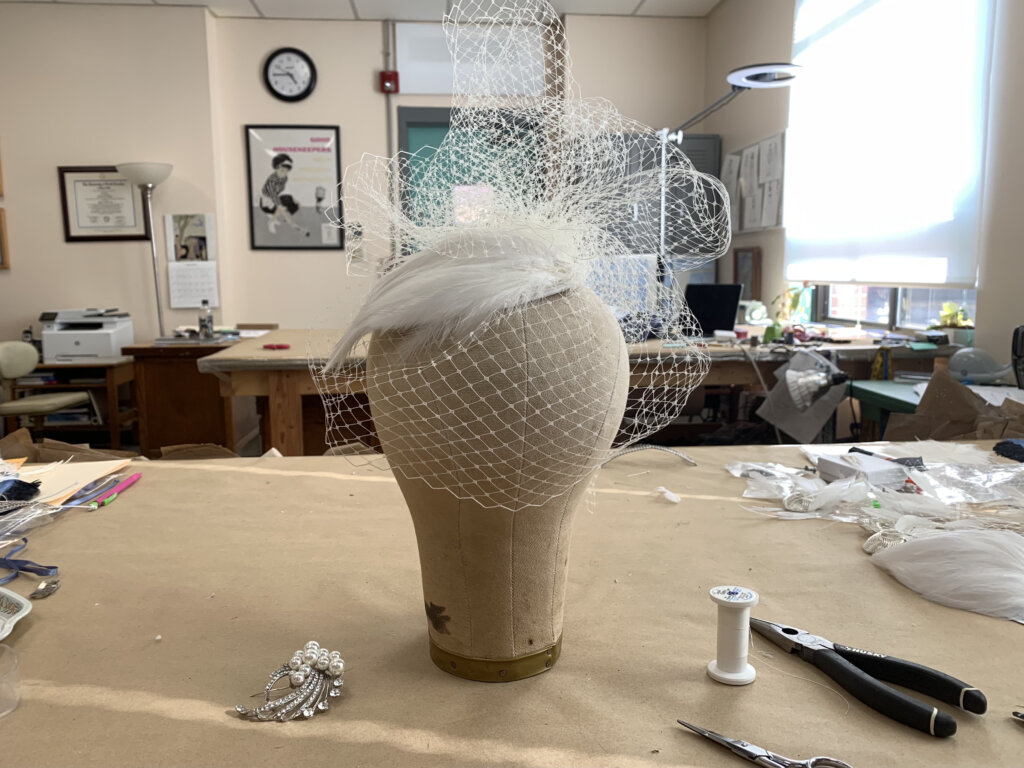 Once I was happy with my arrangement of net, I trimmed the edge and stitched around it…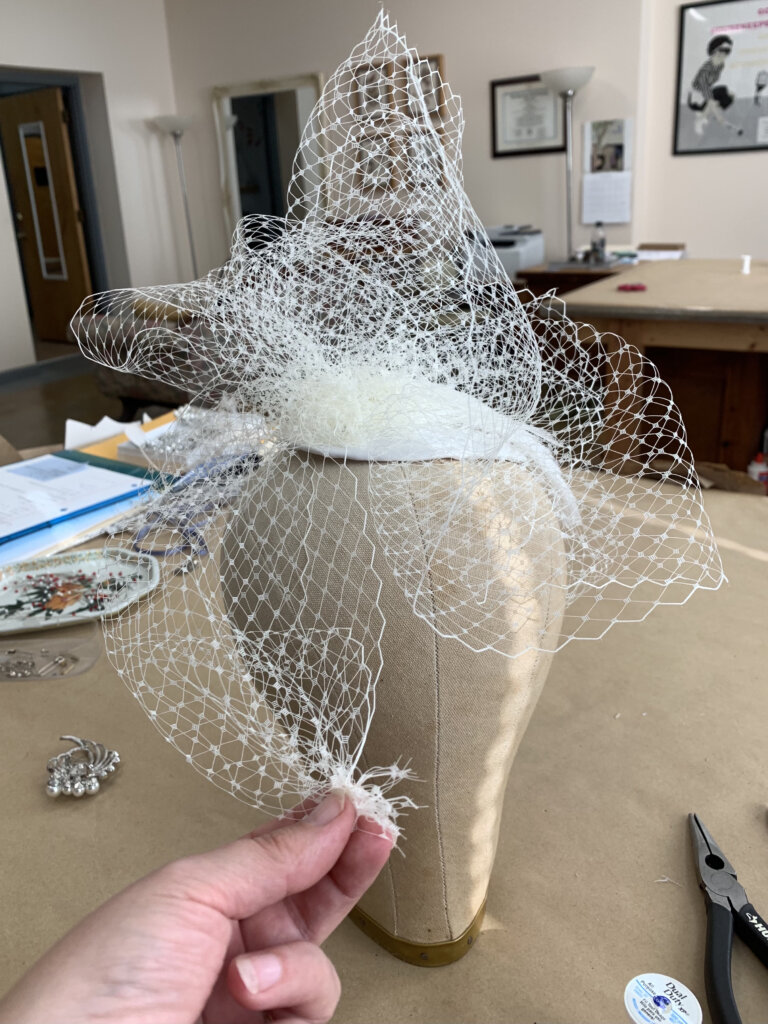 …before carefully hiding and securing it in the rest of the net.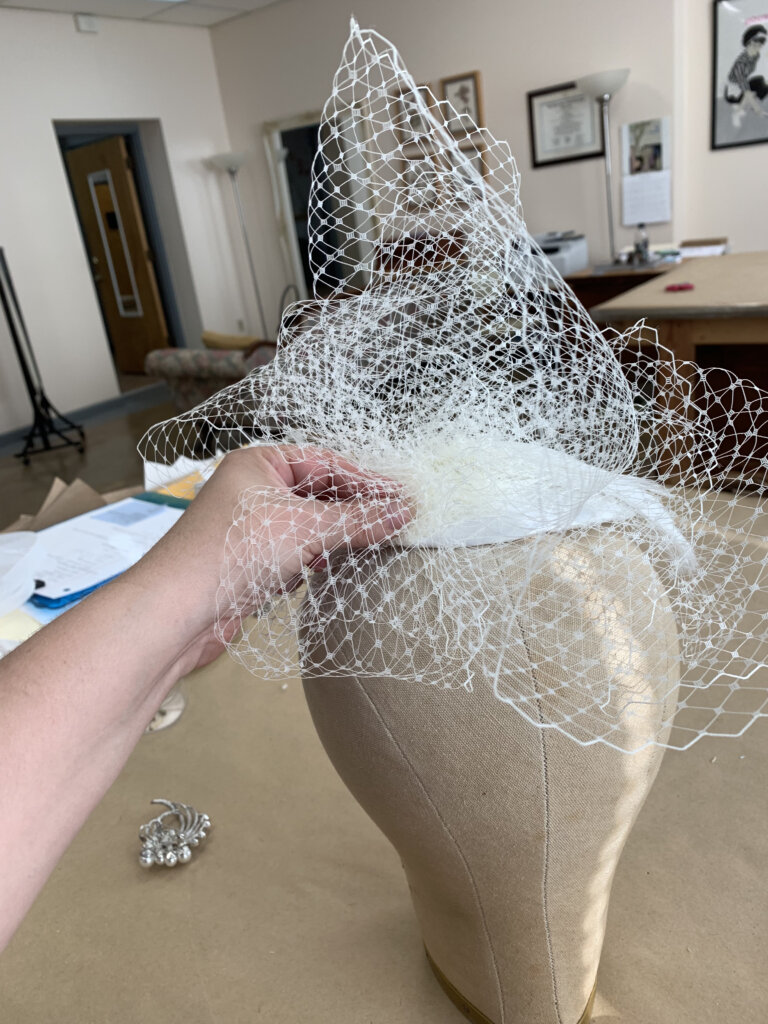 Then, I added a jeweled brooch and tried it on!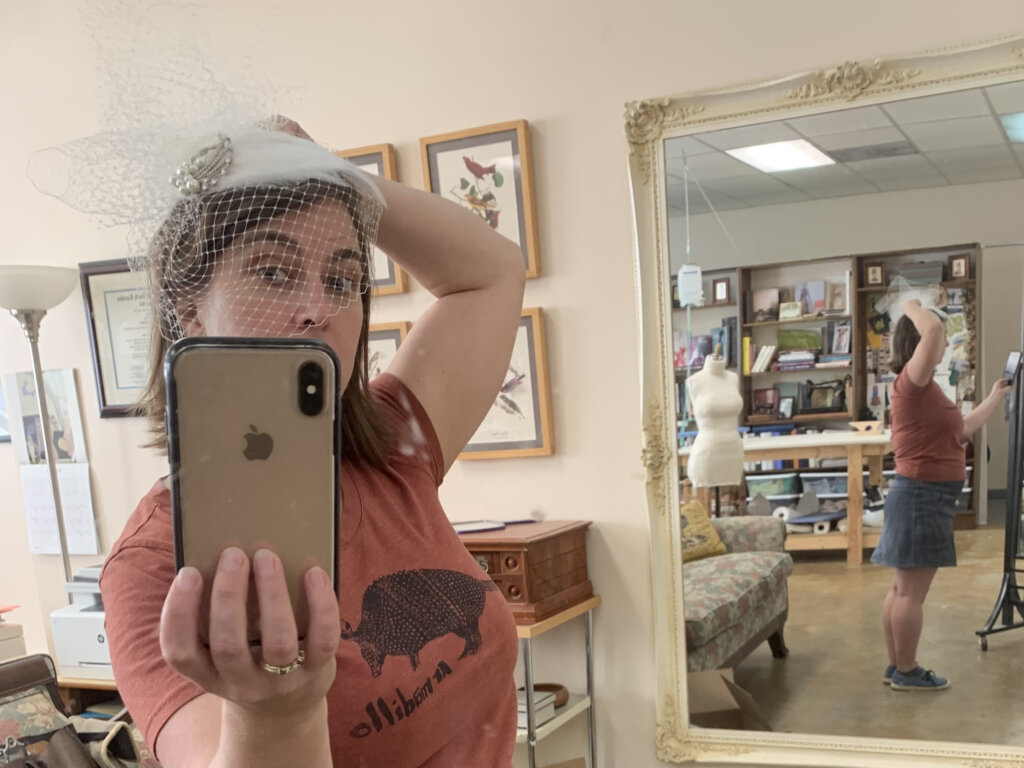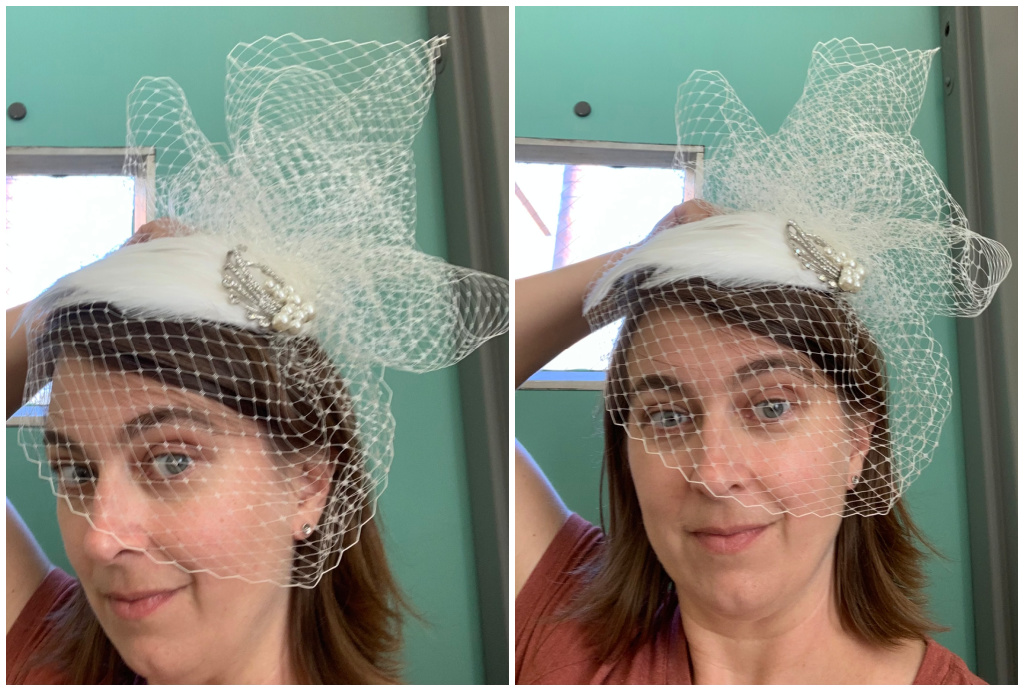 I was really happy with how everything looked!
Next up: Lining and Finishing!
To finish the underside, I grabbed another pre-made teardrop base as a template to cut the wool felt lining into the perfect shape.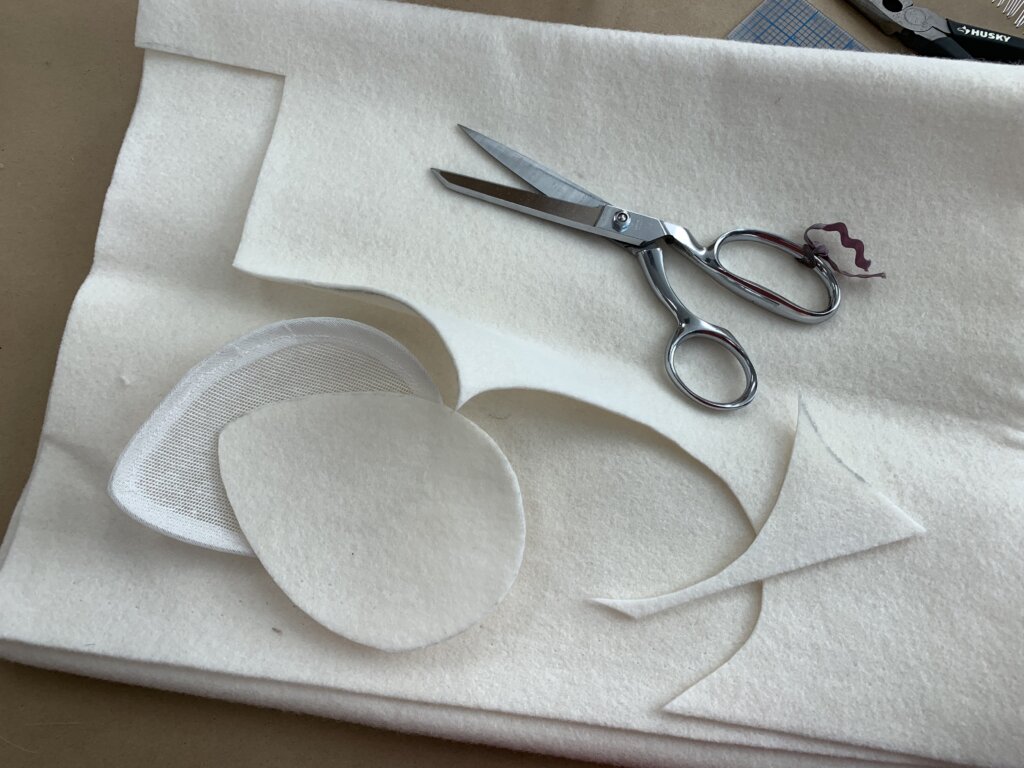 I then found a comb and embroidered a little label with the bride and groom's initials and wedding date.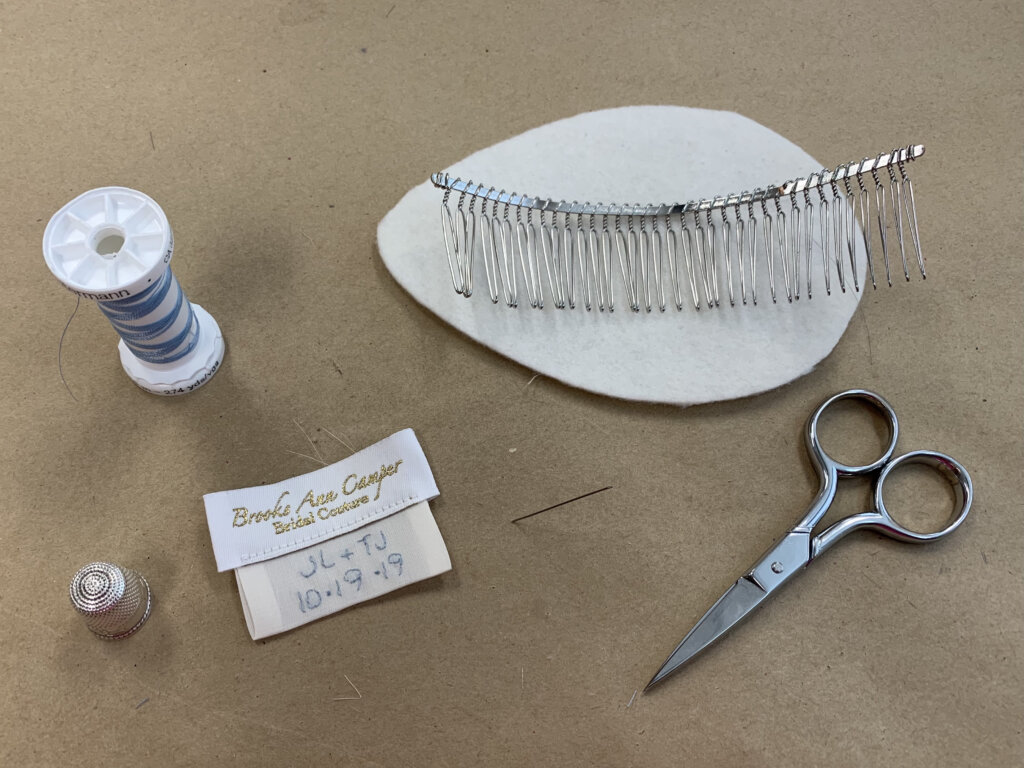 To add the lining, I smeared Sobo all over one side of the felt…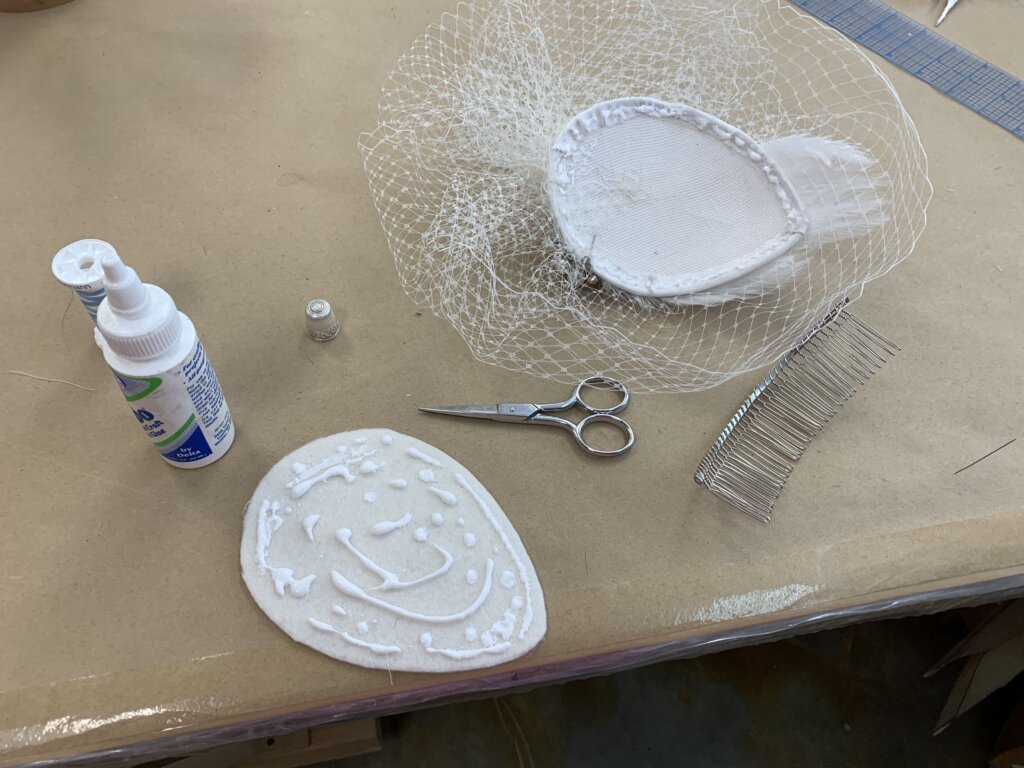 …before carefully adding it to the backside of the millinery, covering up any interior untidiness.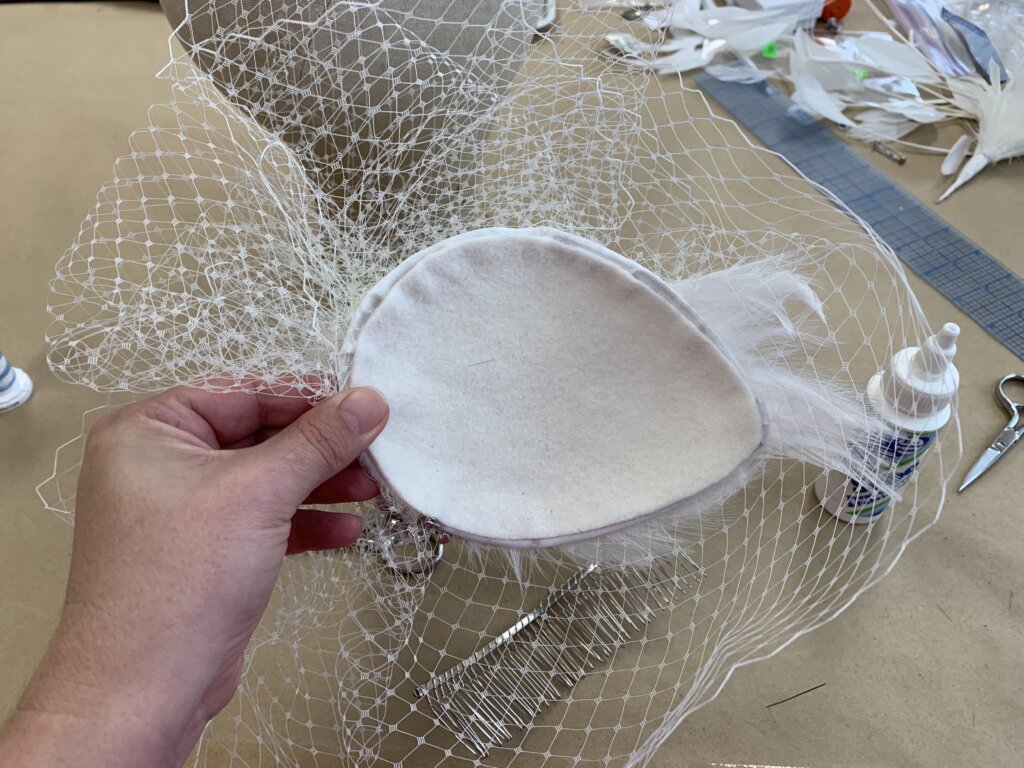 After the glue dried, I carefully and securely hand stitched a sturdy comb to the base…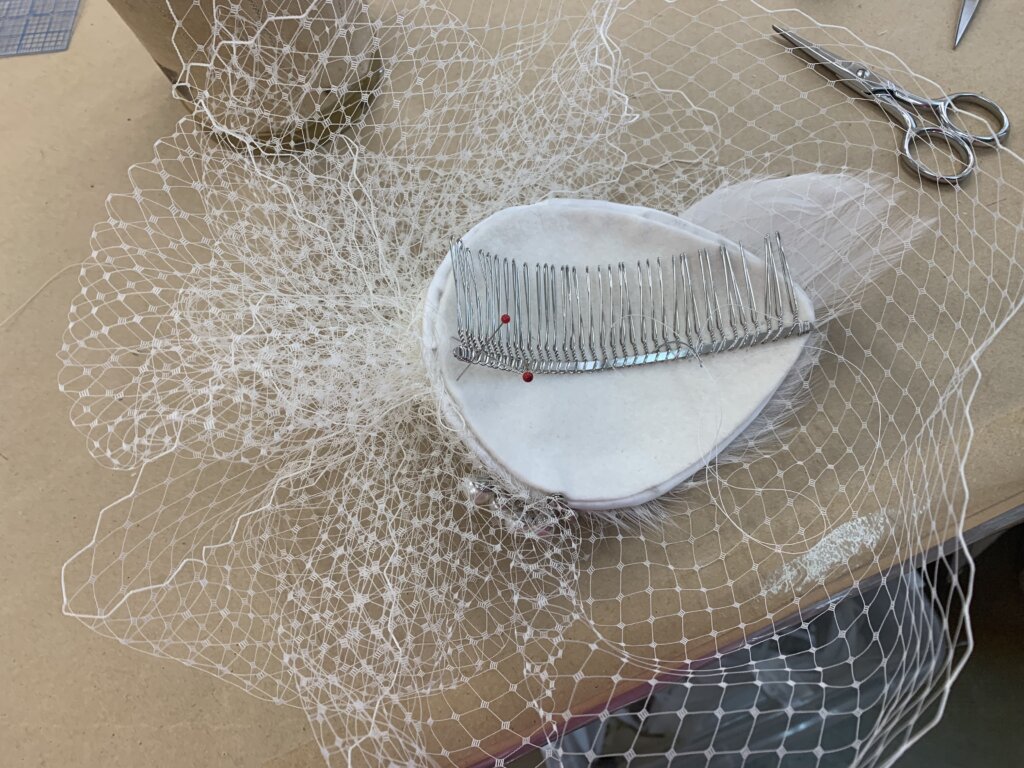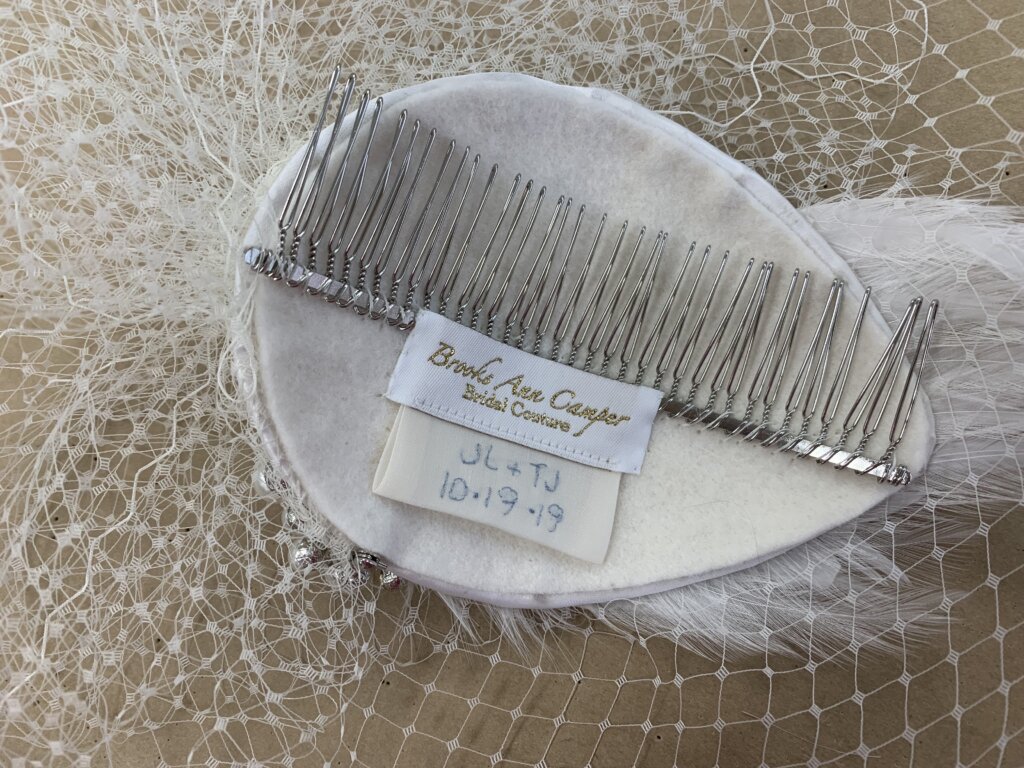 Ta-da! Custom Millinery For the Win!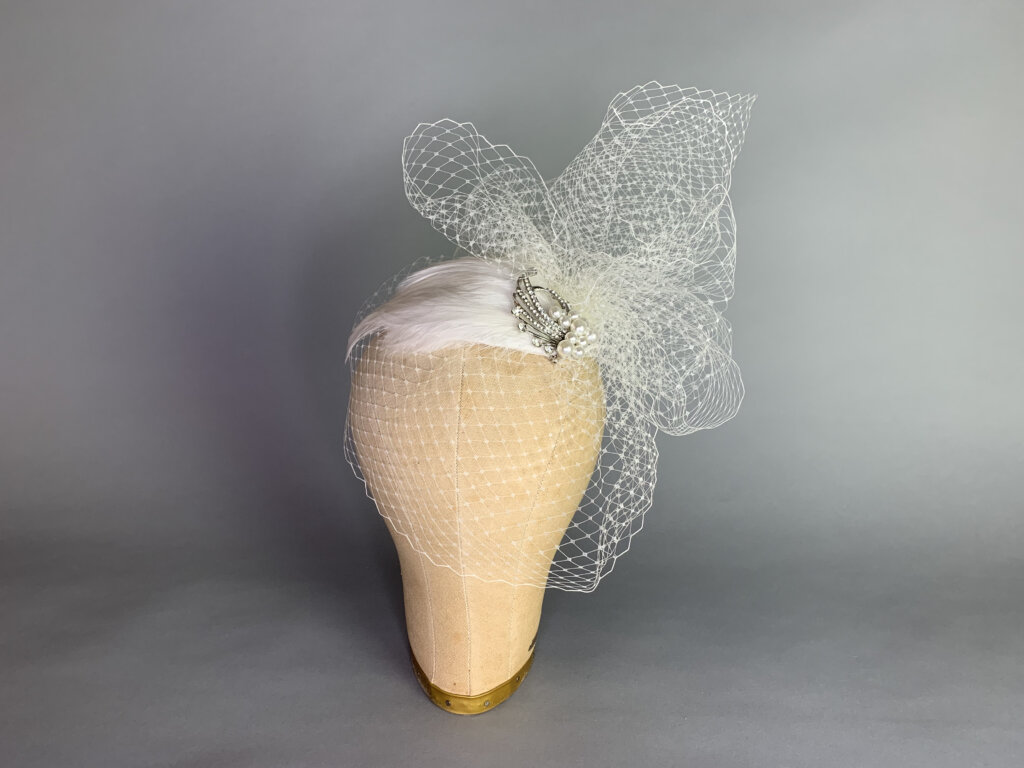 Fun and festive, don't you think? I was so excited to share this with Jenn!
The next creative puzzle to solve: How to get this safely to Brooklyn.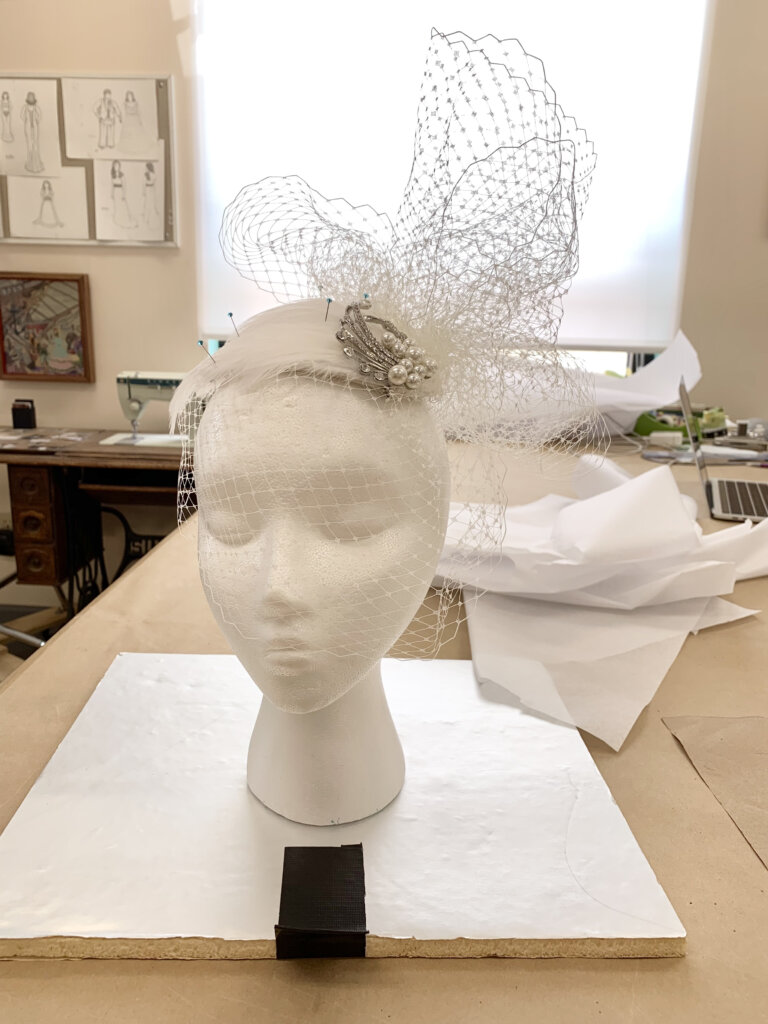 With the help of my husband Charles, I pinned the headpiece in place to a styrofoam head that we mounted onto a base of foam board…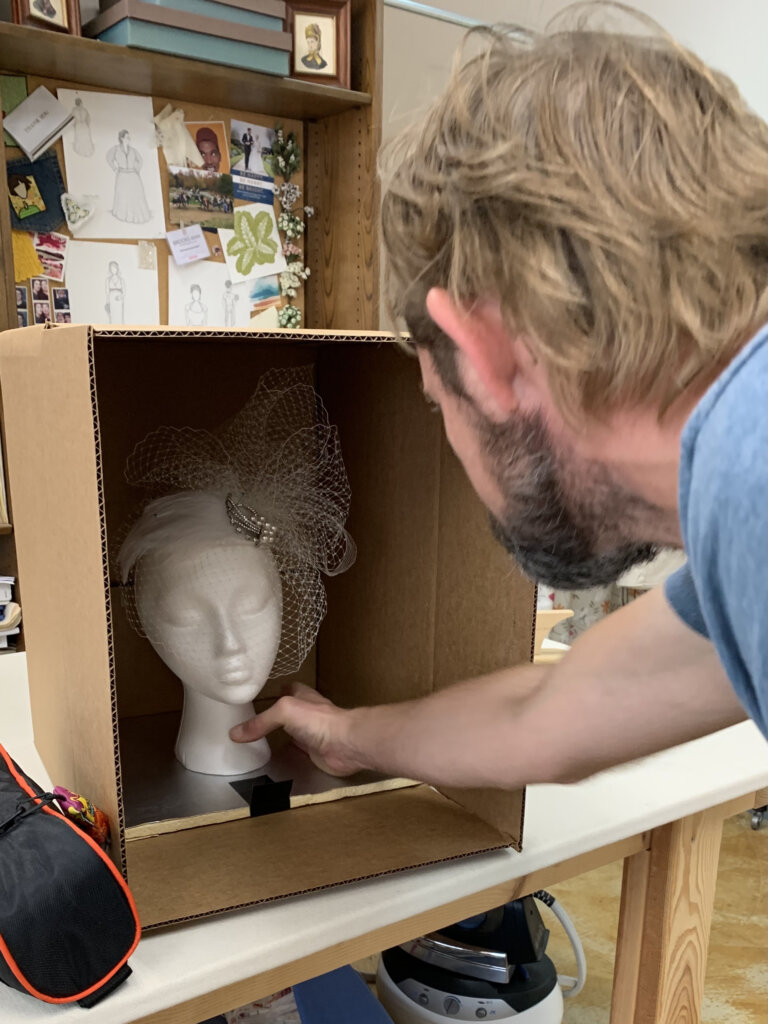 …and a custom box was created for a perfect fit.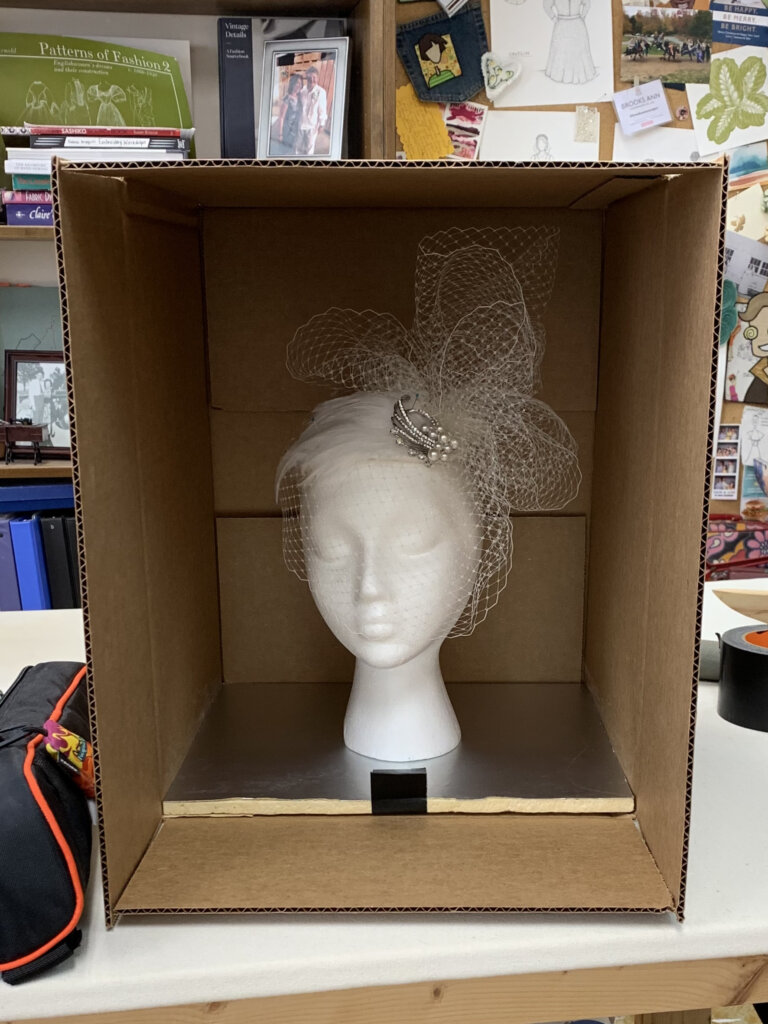 Then I carefully stuffed and wrapped the layers of net with tissue paper…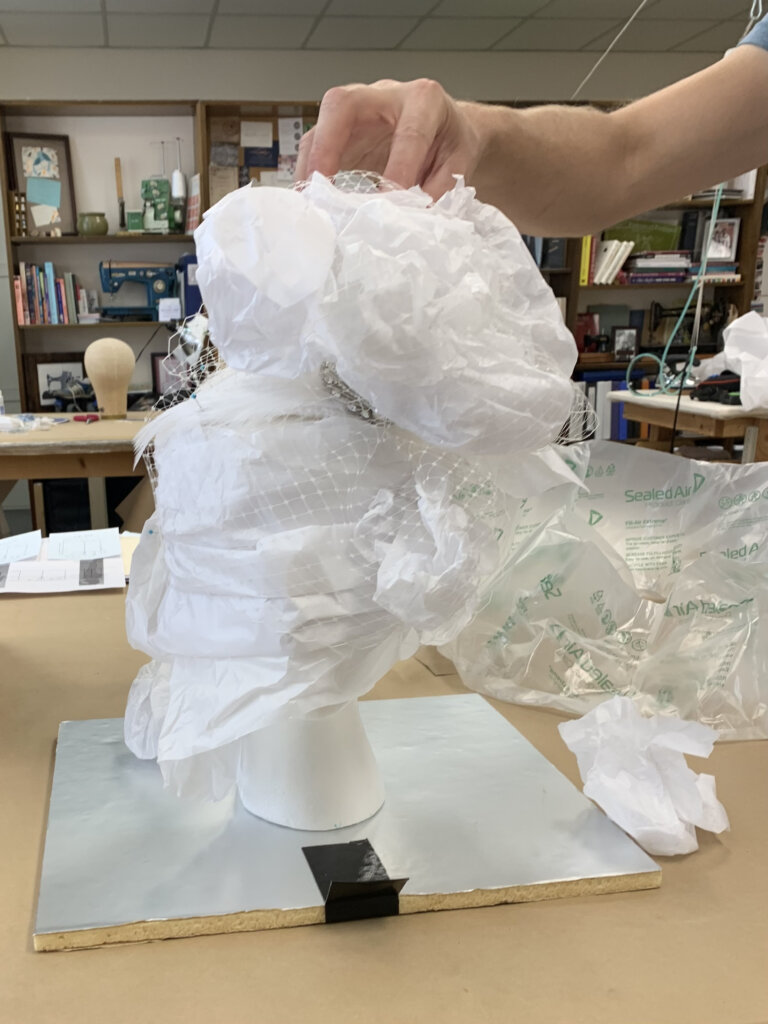 …before we placed it in the box- filling it with even more tissue paper!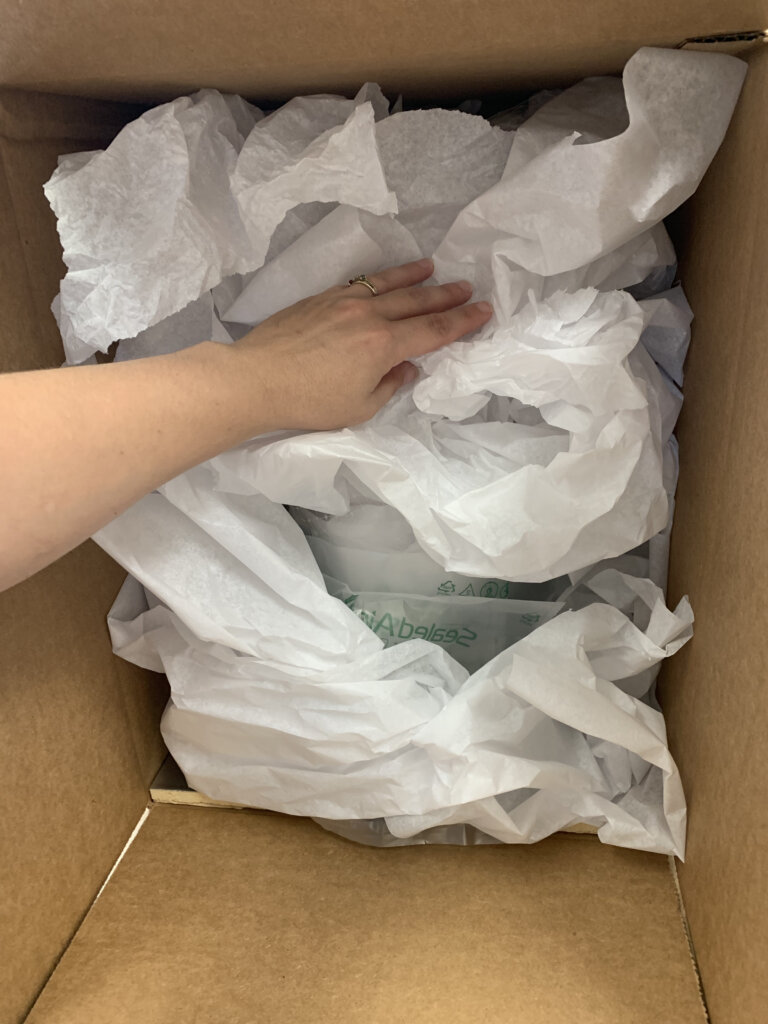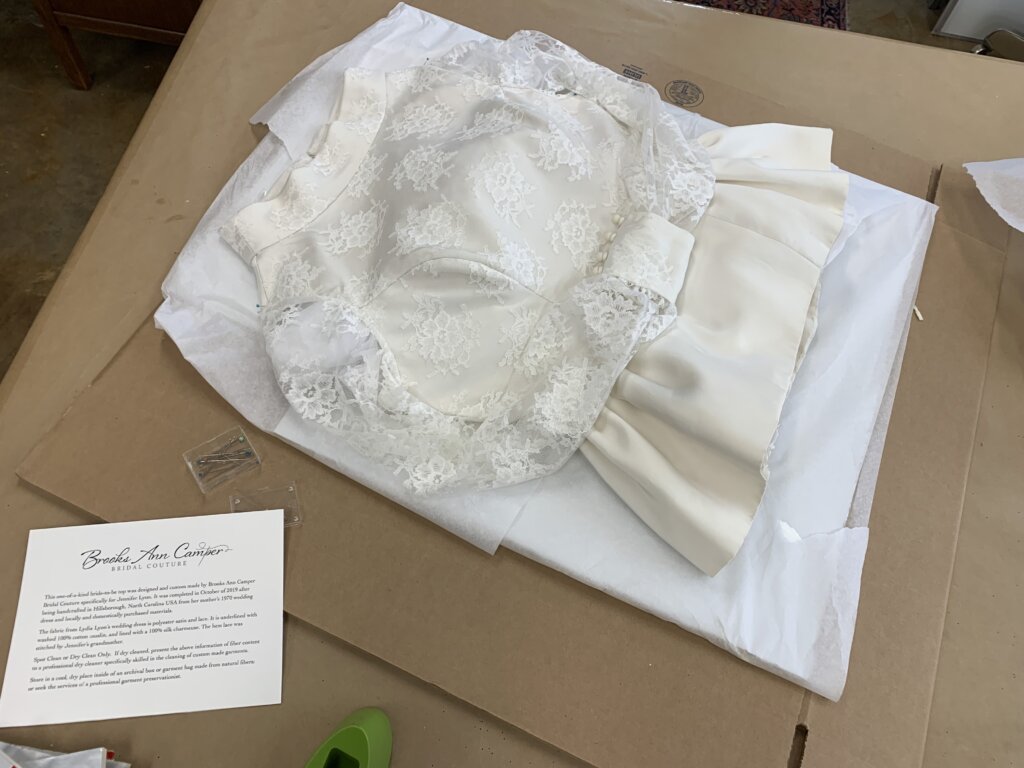 Then I cleaned up my studio and packed up the patterns.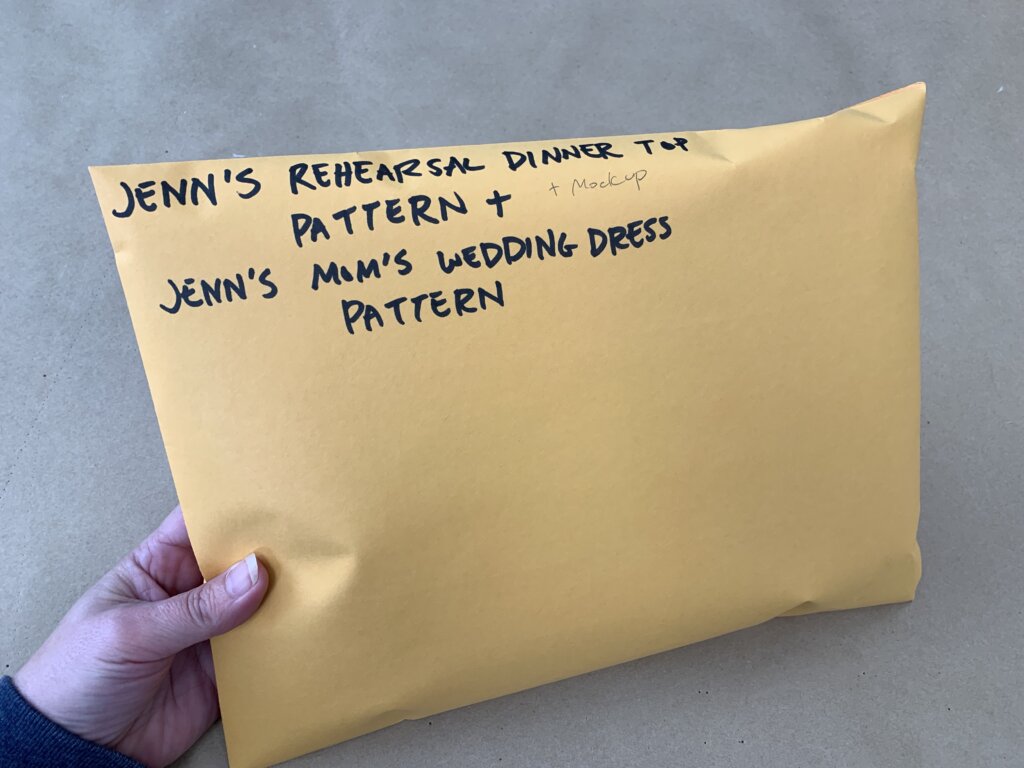 It's always bittersweet when the labor of love leaves the studio. It's like a close friend has left on an adventure. You are excited, but you also miss them.
But I wouldn't have to miss Jenn for long! I'd be heading to her wedding soon! 
Jenn safely received the millinery before her final wedding dress fitting. She texted me this shot from the dressing room!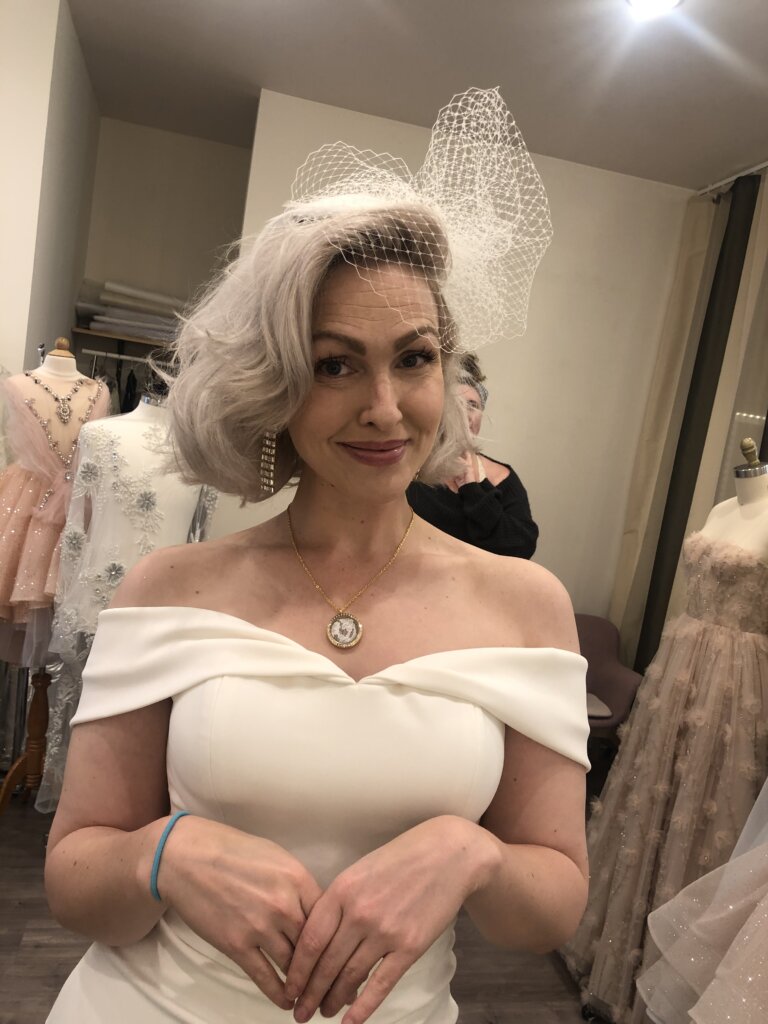 Isn't she stunning? It was super fun to create these custom pieces for Jenn. I hope you've enjoyed following the creation stories I've been sharing bit by bit!
Have you ever made any custom millinery? Or taken apart an heirloom garment to use the fabric for something completely new? I'd love to hear your sewing stories!
NEXT POST: The epic ending of Jenn's bridalwear blog series! I will share a roundup of all of the previous posts, plus photos from Jenn's rehearsal day wearing the top I made from her mom's wedding dress AND photos from her celebrity wedding wearing this headpiece! 
Don't want to miss it? Join my mailing list to get my blog posts delivered to your inbox!