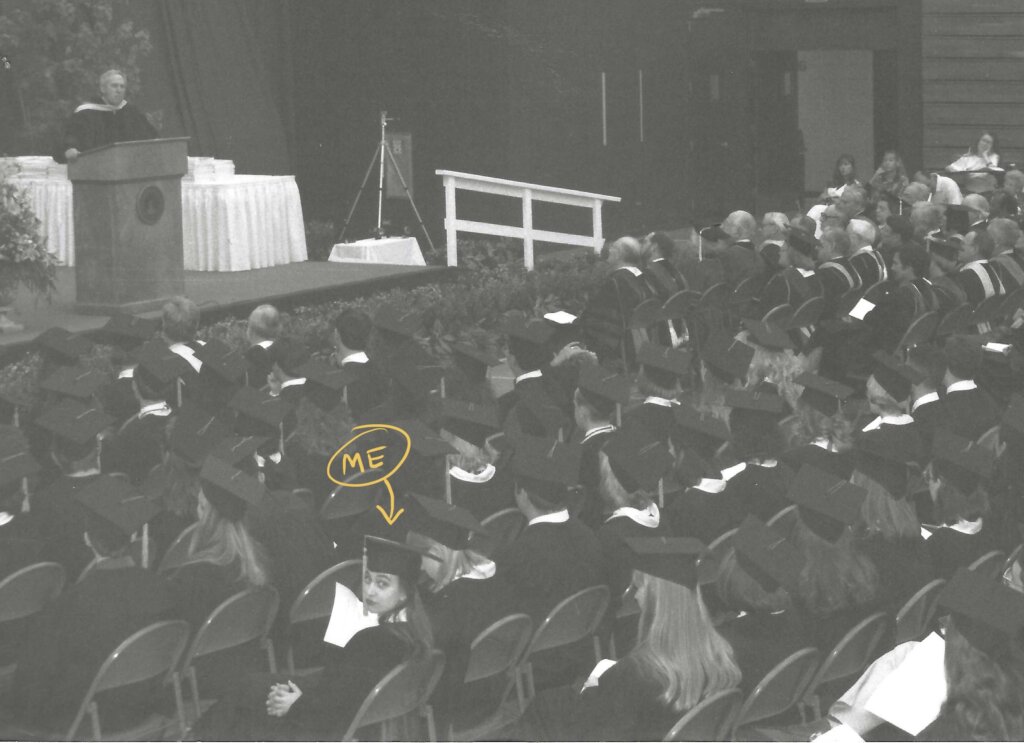 Hi there! I'm Brooks Ann Camper and I love making things. You may already know that I've been blogging about making custom wedding dresses since 2009 and have been teaching those who sew solo how to design and handcraft garments from their own self-drafted custom-fit patterns online since 2014. But that's only a part of my story…
My sewing origin story started in 1996. That's 26 years ago! I know a 25 year Sew-iversary post sounds better- but I didn't think about it last year. I thought about it this year!
I had quite an unusual introduction to sewing. Unlike most origin stories, I did not learn to sew as a kid, or as a hobby, or even because it was something I was interested in!
I grew up in small-town East Texas. I loved school, I loved playing dress-up, and I loved making things. But, even though my grandmother was a professional seamstress, I never gave sewing much thought. When asked "What do you want to do when you grow up?", the best answer I could come up with was "To make a living making art." I enjoyed making all kinds of things and I also loved performing, but I didn't really know what my art would be. 
And the first time I was introduced to sewing was, in some ways, a punishment. 
In 1996, I was a 21 year old senior at a very small liberal arts college in Louisiana as a theatre major. The theatre department was run by a brilliant curmudgeon named Bob Buseick and the (truly top-notch) productions were all performed and completely custom-built by both the students and community volunteers. 
During my college years, I found myself focusing my art on acting and building stage sets. The costume shop wasn't ever as interesting to me, as it was mostly filled with "little old lady" volunteers. I loved being onstage and/or with the guys and the power tools in the scene shop.
I was cast in a period play where I had a lot of time offstage sitting around in my layers of petticoats and fancy fabrics. Buseick noticed that I had gotten my dress wrinkled and told me to go to the costume shop to iron my dress before I went back onstage. 
My response: "I don't know how to use an iron". (Which I didn't.) 
I think my 21-year old self thought this reply would be a really smart way to get out of the menial chore. That's not what happened.
Miffed at my smart-ass remark, Buseick took me to the tiny costume shop and sternly showed me how to use the iron. At the ironing table, he also issued my next assignment.
Instead of working on the set, I'd be working with him in the costume shop for the upcoming musical Oliver! I would be responsible for all the workhouse orphans' rag-tag clothes. It'd be fine if they ended up looking cruddy, and I'd sure learn how to use an iron before graduating college. 
I accepted my fate.