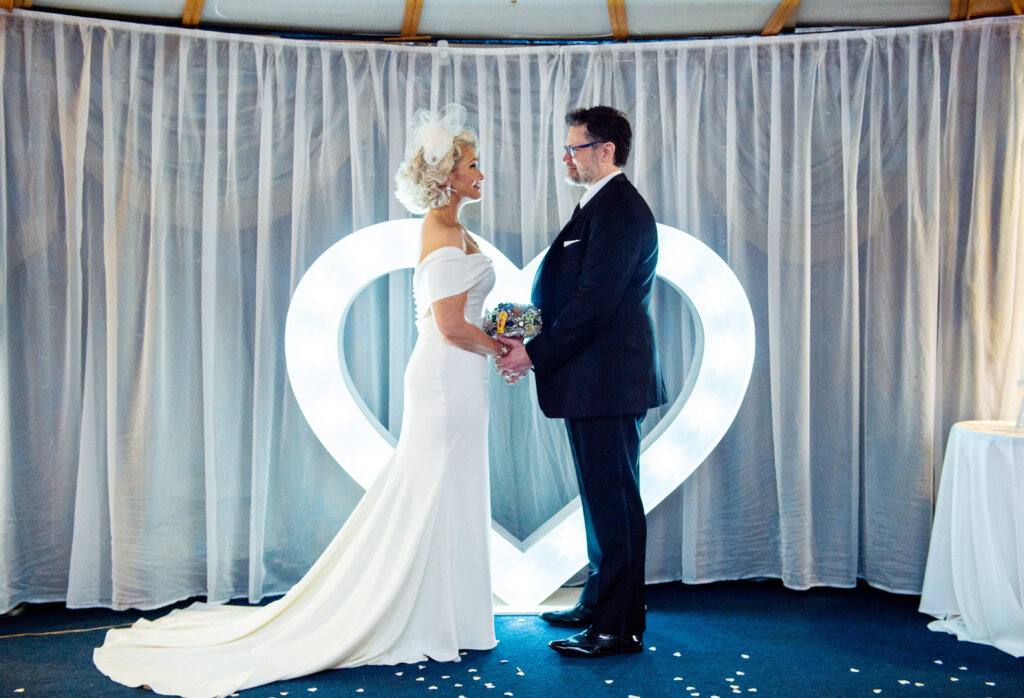 It's the final post in Jenn's bridalwear blog series! The custom pieces I created in all the previous posts have reached their final destiny: on Jenn! 
The day before Jenn's wedding, she and her closest family and friends worked through the rehearsal for the upcoming ceremony. Jenn wore the top that I made using the fabric from her mom's wedding dress. You've been following along post-by-post. Now here's the side-by-side!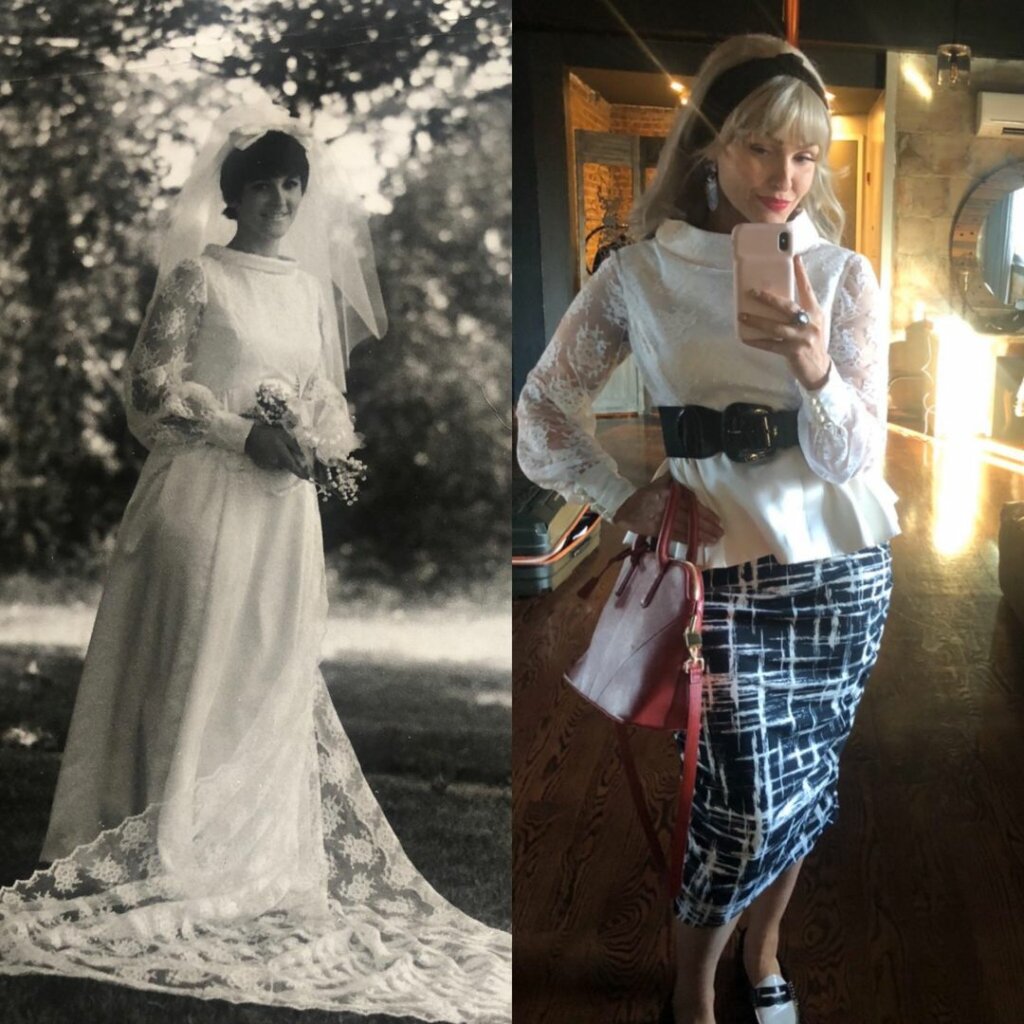 Doesn't she look adorable? It was so fun to create this special piece for my friend Jenn!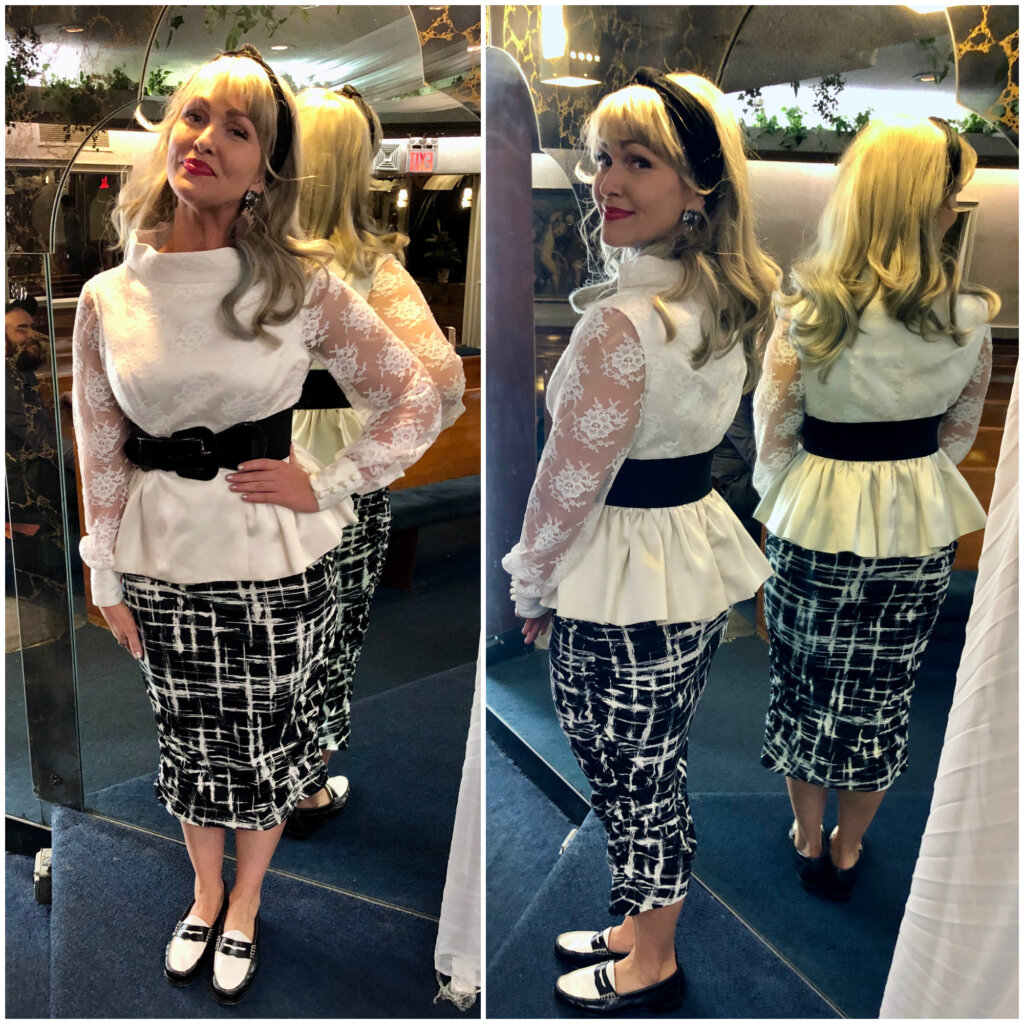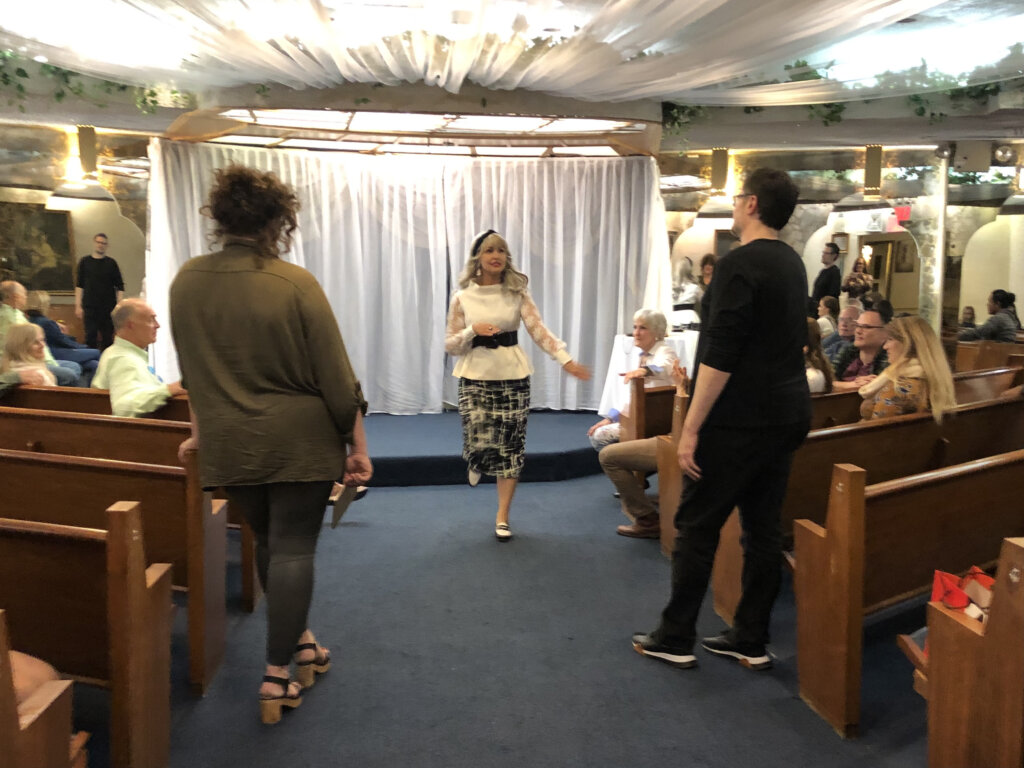 After the run-through, Jenn's closest family members went out for a special dinner.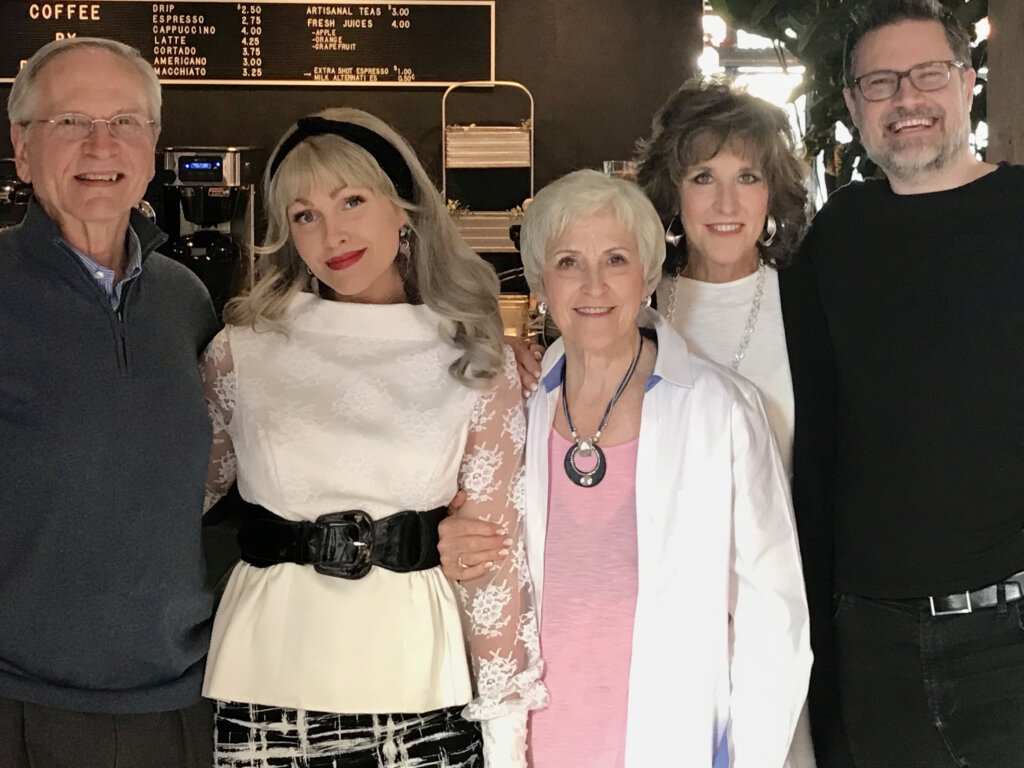 Jenn's mom loved that her daughter was wearing a new version of her wedding dress nearly 50 years later.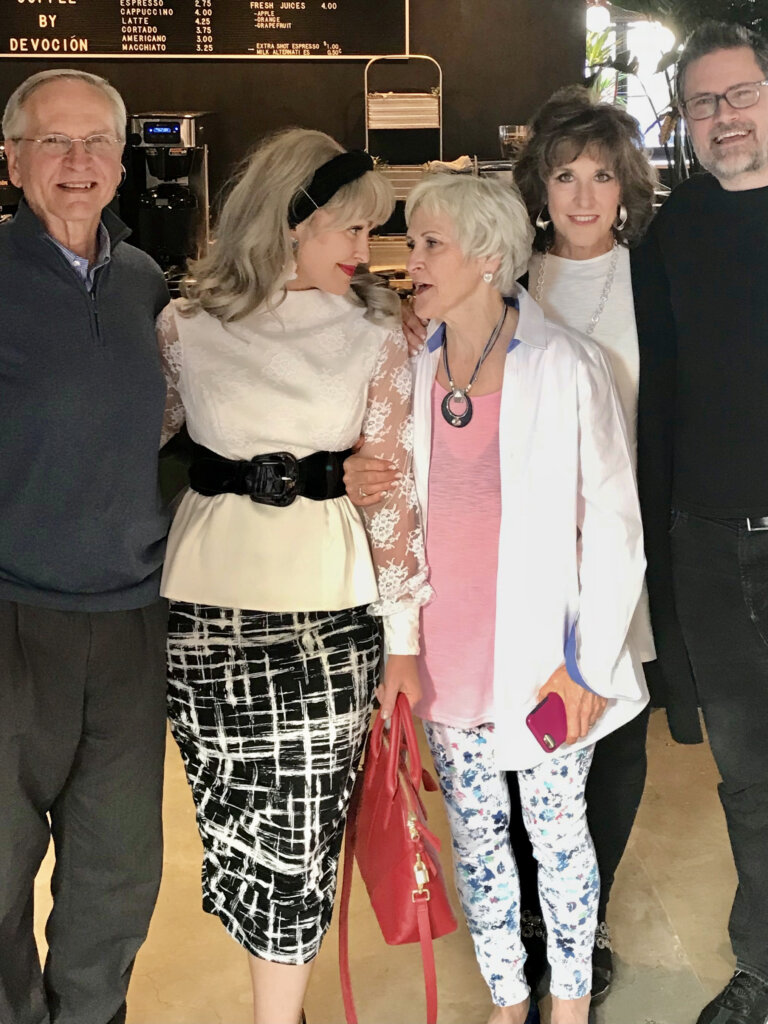 They had a delicious dinner at Telly's Taverna in Astoria Queens- near where Jenn and I met back in 2002!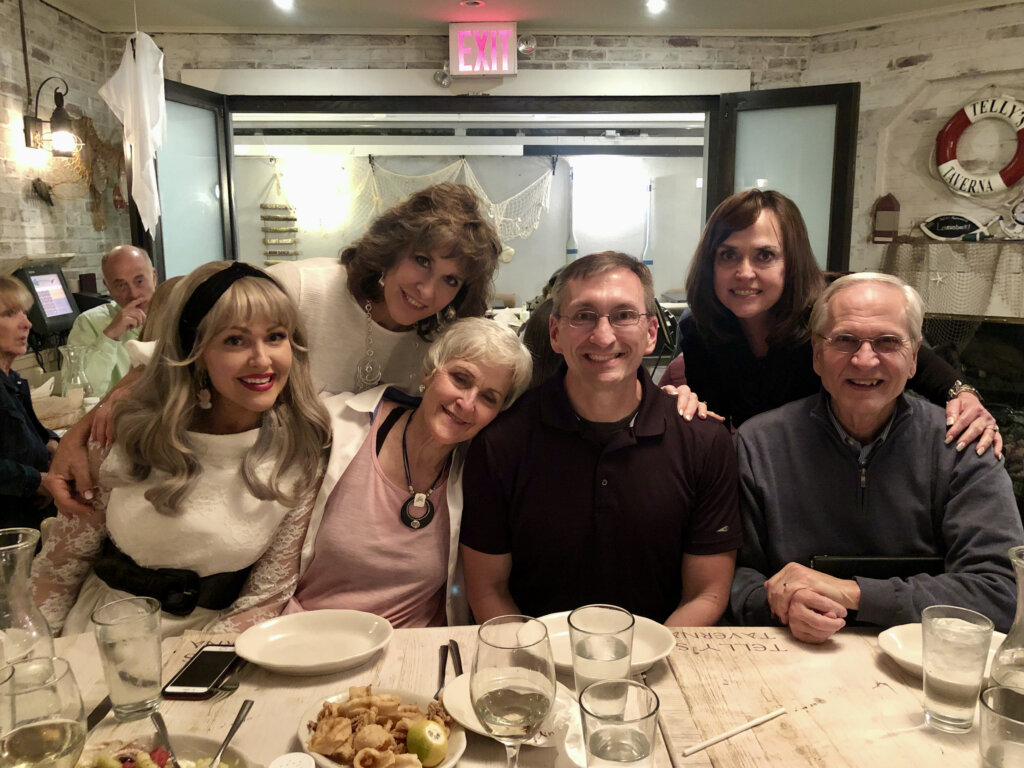 Everyone in the photo above (minus Jenn and her brother- who weren't born yet) are in this wedding day photo. The wedding dress is in both photos too!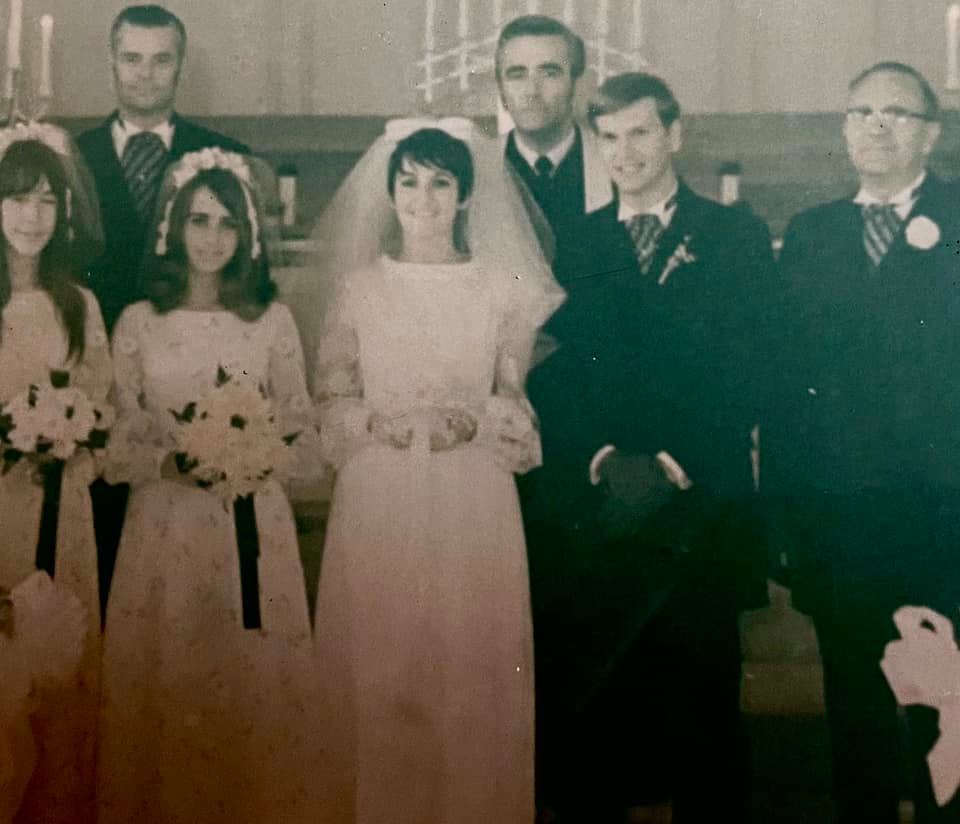 Getting Ready for the Wedding
Jenn and Taige's wedding was held at Astoria World Manor- near our old neighborhood in Queens NY. De Nueva Photography was there to capture all of the gorgeousness.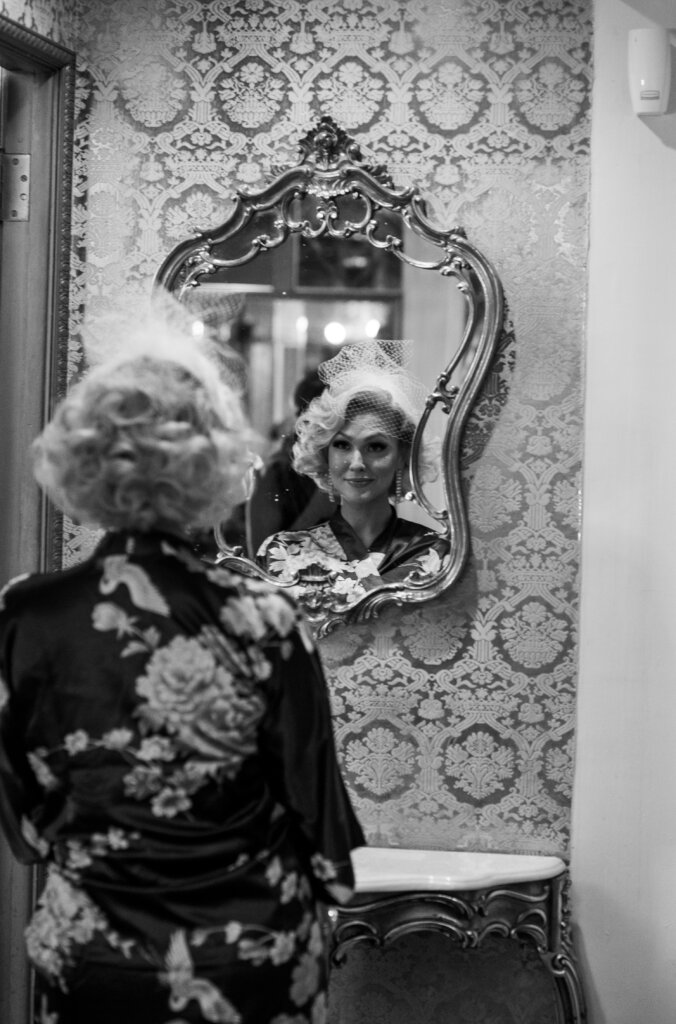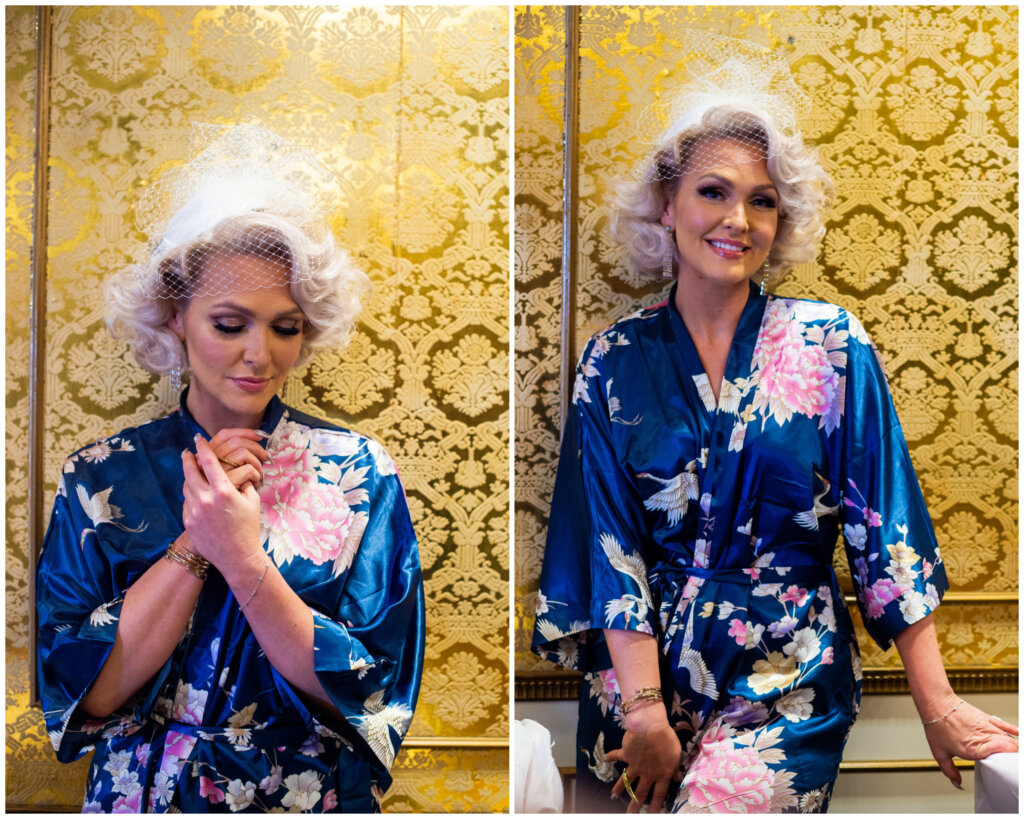 Meanwhile, my handsome husband Charles and I were getting ready for the wedding too!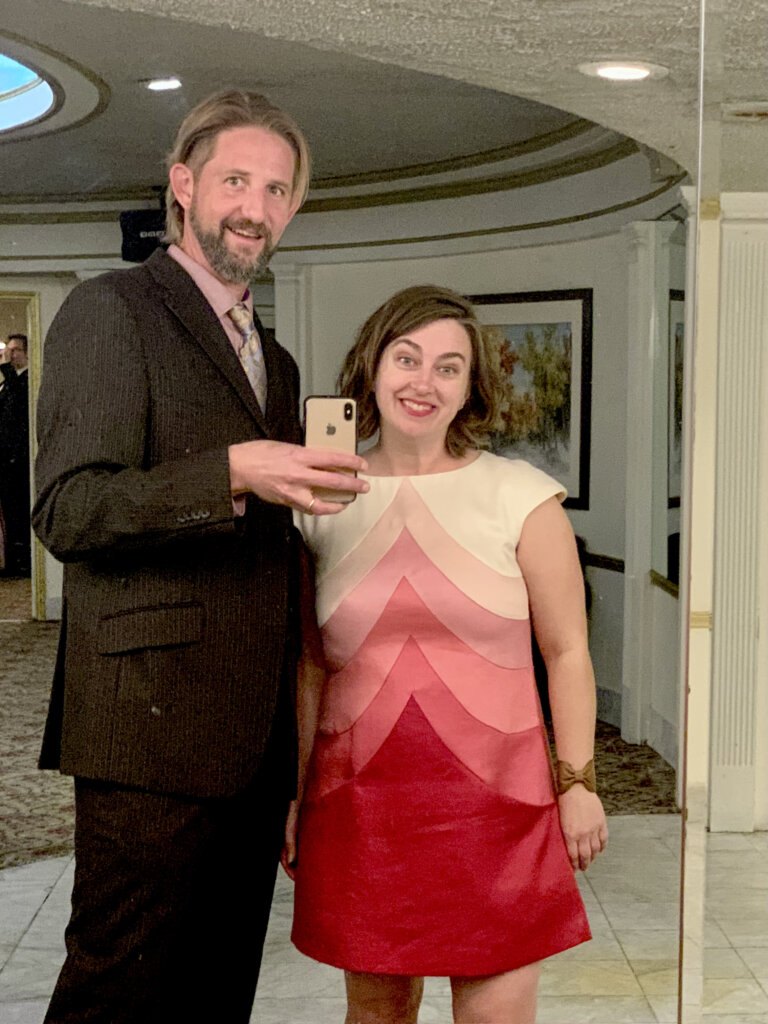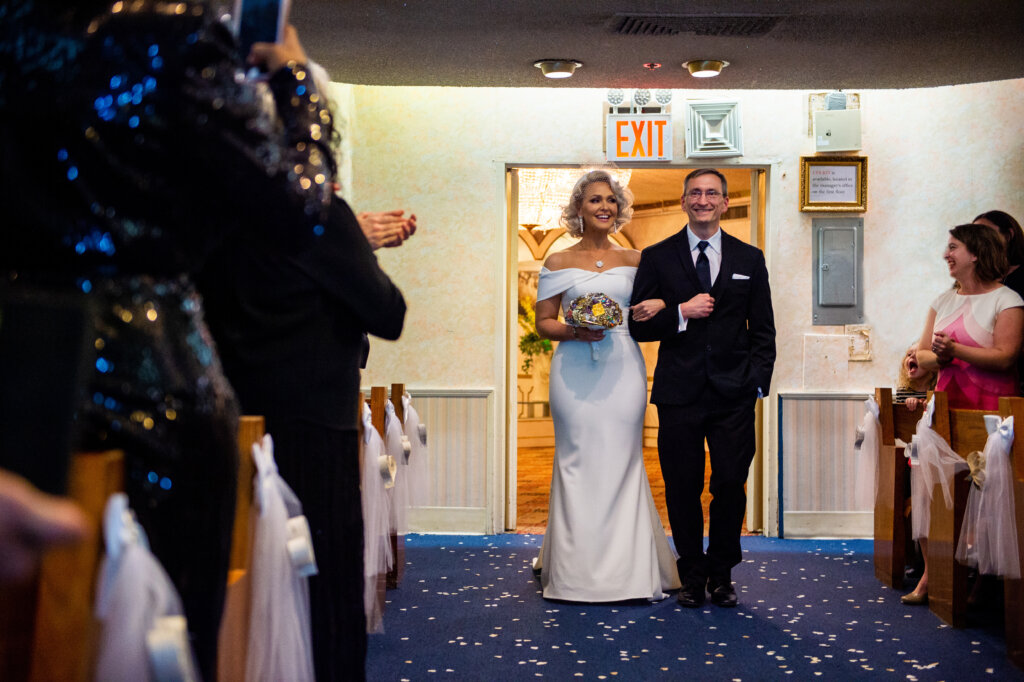 And though I did not get a shot of celebrity Niecy Nash, she got one of me! At the beginning of this video she posted on Instagram, you can see me clapping and smiling in the background while Jenn and her brother enter the chapel. Turn the sound on to hear the New York City Gospel Choir that sang as Jenn walked down the aisle!
Jenn & Taige Get Married!
Jenn and Taige were married on October 19, 2019 in Queens, New York at Astoria World Manor. Jenn's dad, Pastor Ken Lyon, performed the beautiful ceremony.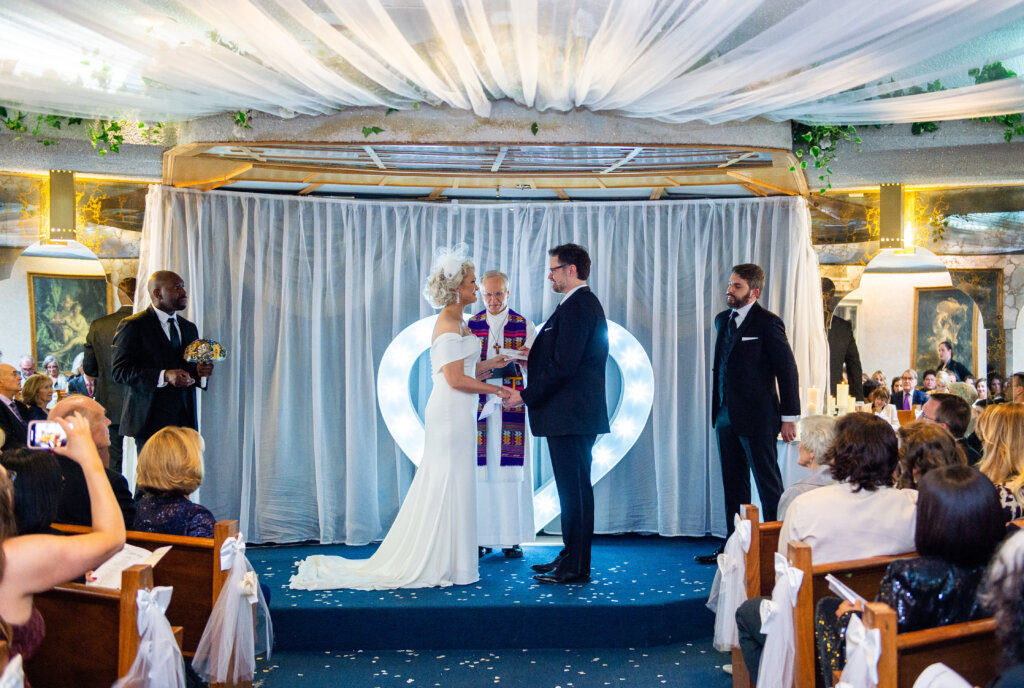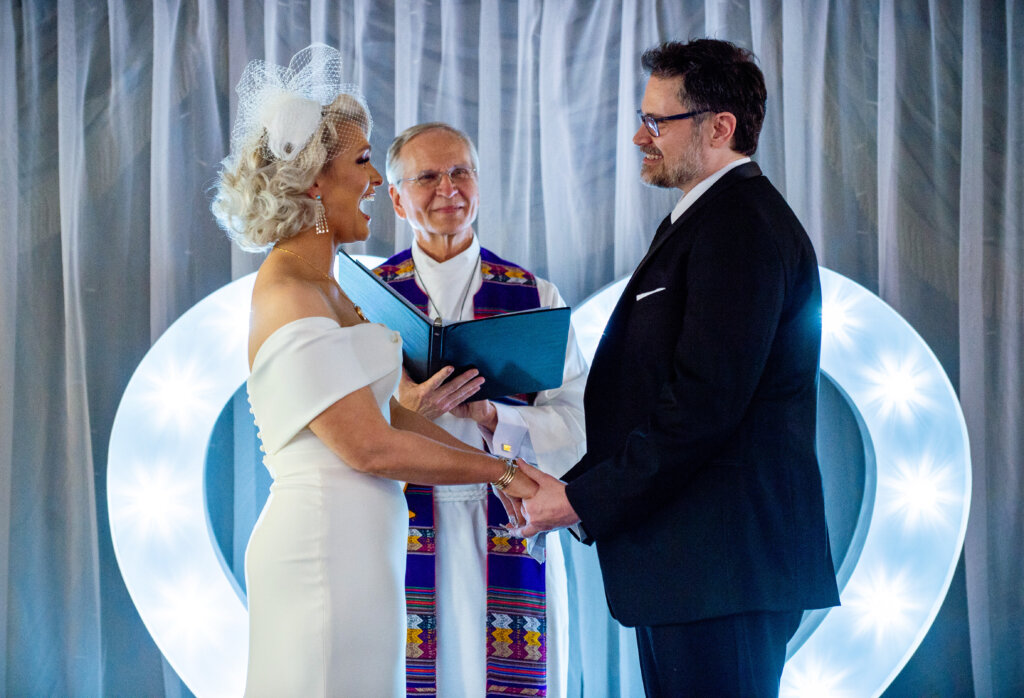 Jenn and Taige are both comedians. Naturally, their wedding had its funny parts.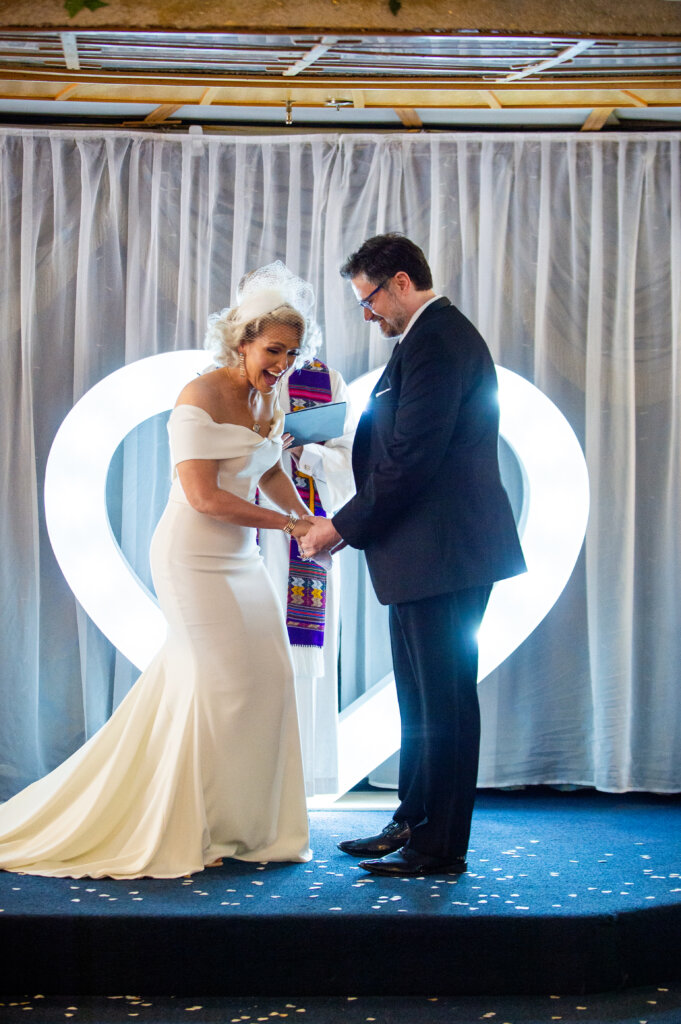 I was so happy for these two gorgeous people!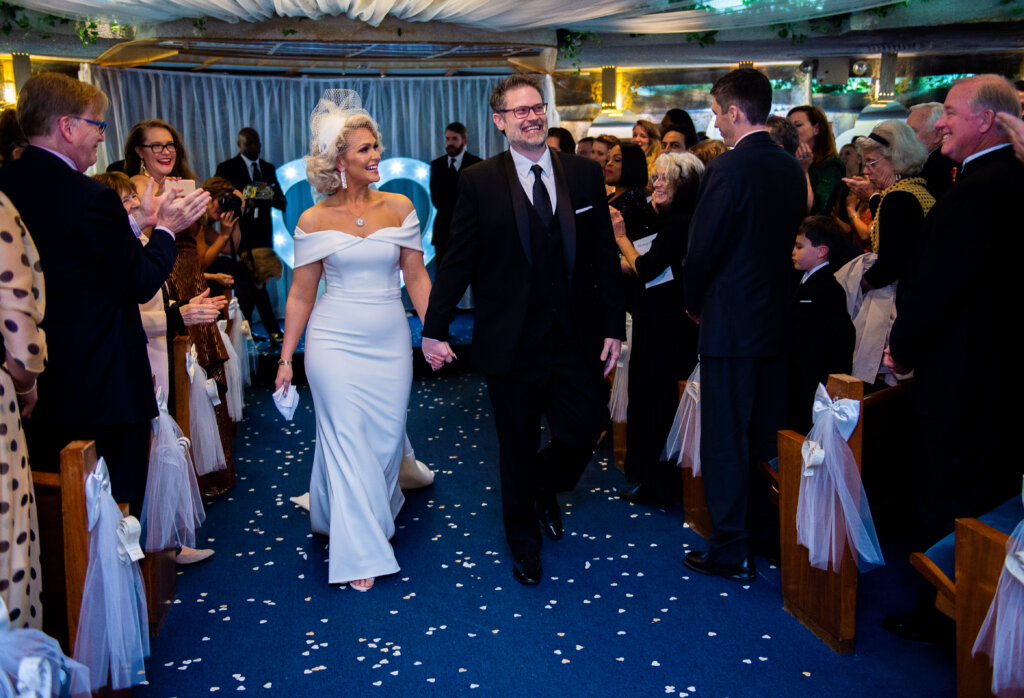 CONGRATULATIONS JENN AND TAIGE!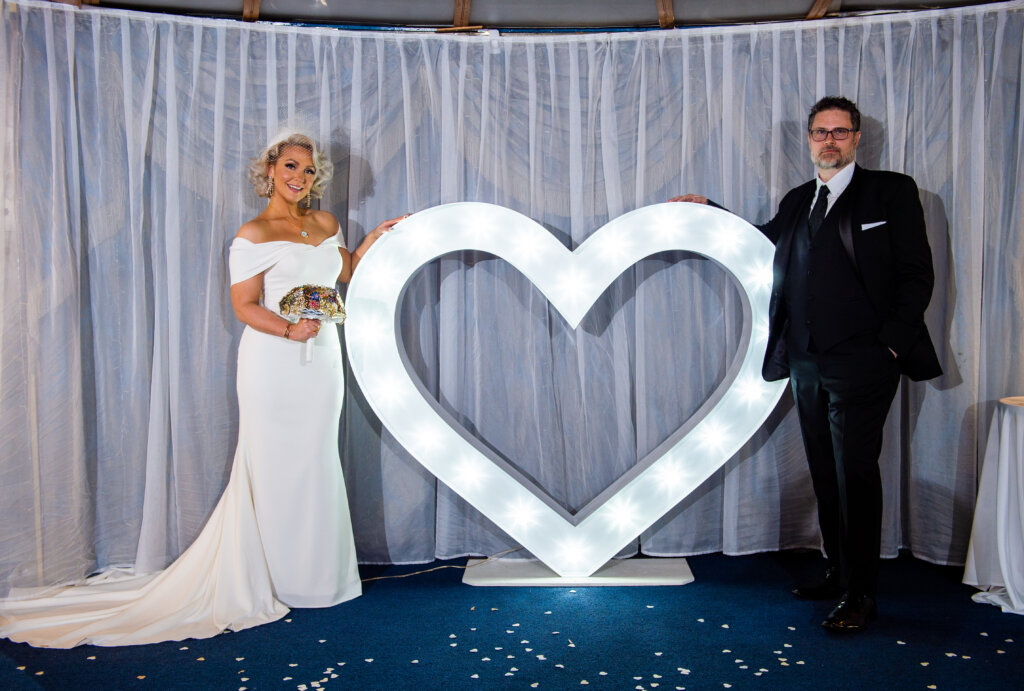 It was so wonderful to watch two friends grow together over the years and eventually get married in such a special ceremony. It was an honor to create custom pieces for Jenn's wedding and rehearsal day. And the party was a blast!
THANK YOU SO MUCH FOR FOLLOWING ALONG! I've really enjoyed slowly sharing my couture process during Jenn's bridal blog series and getting to know a lot of you through your comments, emails, my newsletter, and on social media. Please keep in touch and let me know what you think! YAY!
And a huge thanks to De Nueva Photography for capturing the wedding day so magically and for letting me share these fantastic shots!
And yes, I've got another Pre-Covid belated bridal blog story to tell… While working on Jenn's pieces I was also making a wedding dress for a woman named Andy, who got married the day after Jenn back in 2019. I'm excited to share all about it with you too! But first…
NEXT POST: This year is my 25th Sewiversary! I'm planning a short personal series recounting my life in sewing from my origin story to present day. I hope you enjoy it!