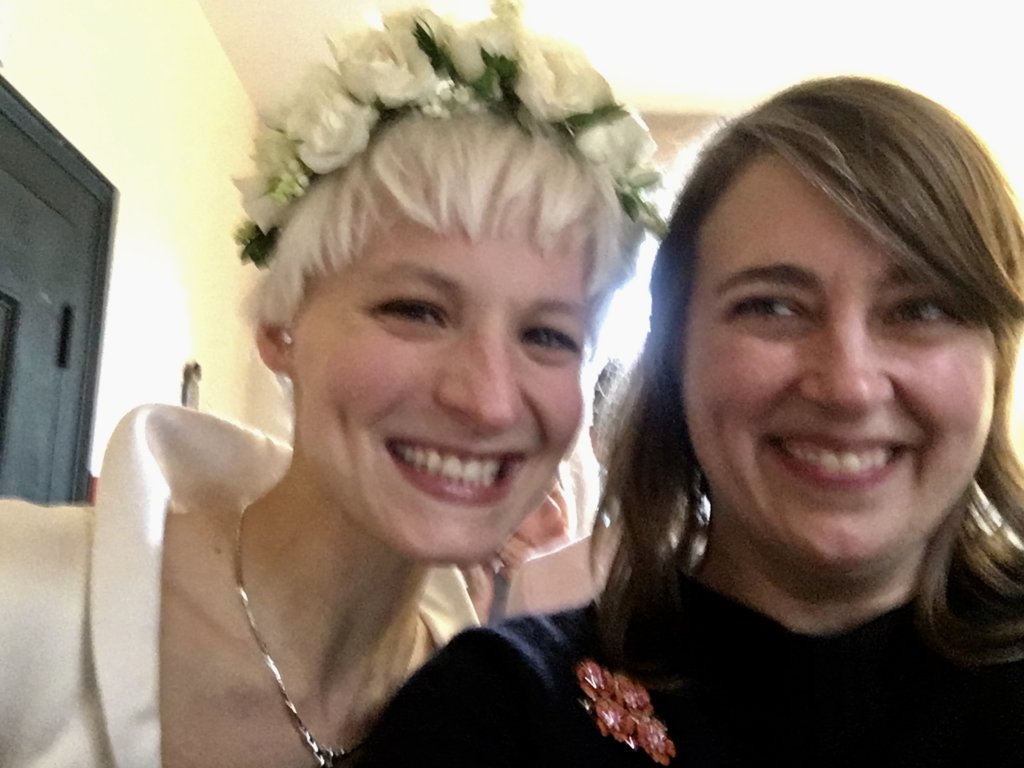 The bridal blog series is back!
In each bridal blog series, you meet a new bride and I slowly post-by-post recount the process and share the behind-the-seams story of creating her one-of-a-kind custom couture wedding dress from start-to-finish. To keep the dress a surprise for the groom and guests (and because my blogging style is slow and thorough), I do not begin to tell the story until after her wedding day. To tell the story as it happened, the blurry selfie above is the only early peek you'll get of part of her completed custom dress!
Hello Tiffany!
Last December, Tiffany said "I do!" to the love of her life, but our story began last summer when she first contacted me.
She said "Reading about your academic and professional background in design and dressmaking is such a relief. A lot of dressmakers I've found in the area seem to depend entirely on how long ago they picked up sewing and less on proper techniques and processes for design and dressmaking. I have so much respect for what you do and wish I had enough time to make the dress with you. Way back when in high school, I had the chance to take sewing courses. After one year of sewing classes, three dresses and a fitted jacket, I purchased a sewing machine and serger. That preview I received in those classes forever changed how I look at buying clothes, getting alterations, and making new items. Working with anyone else without your qualifications would be too much of a leap of faith for me, and I hope we can make this happen!"
How cool is she? And, needless to say, we did make it happen!…
Never miss a post! Sign up for my email newsletter.