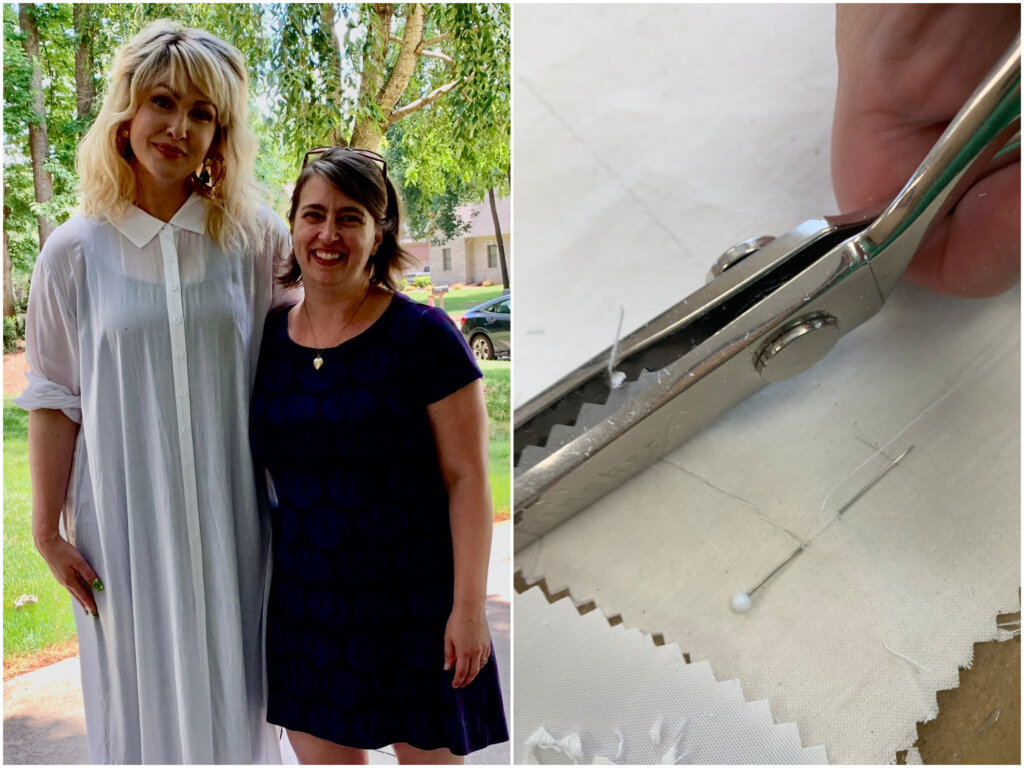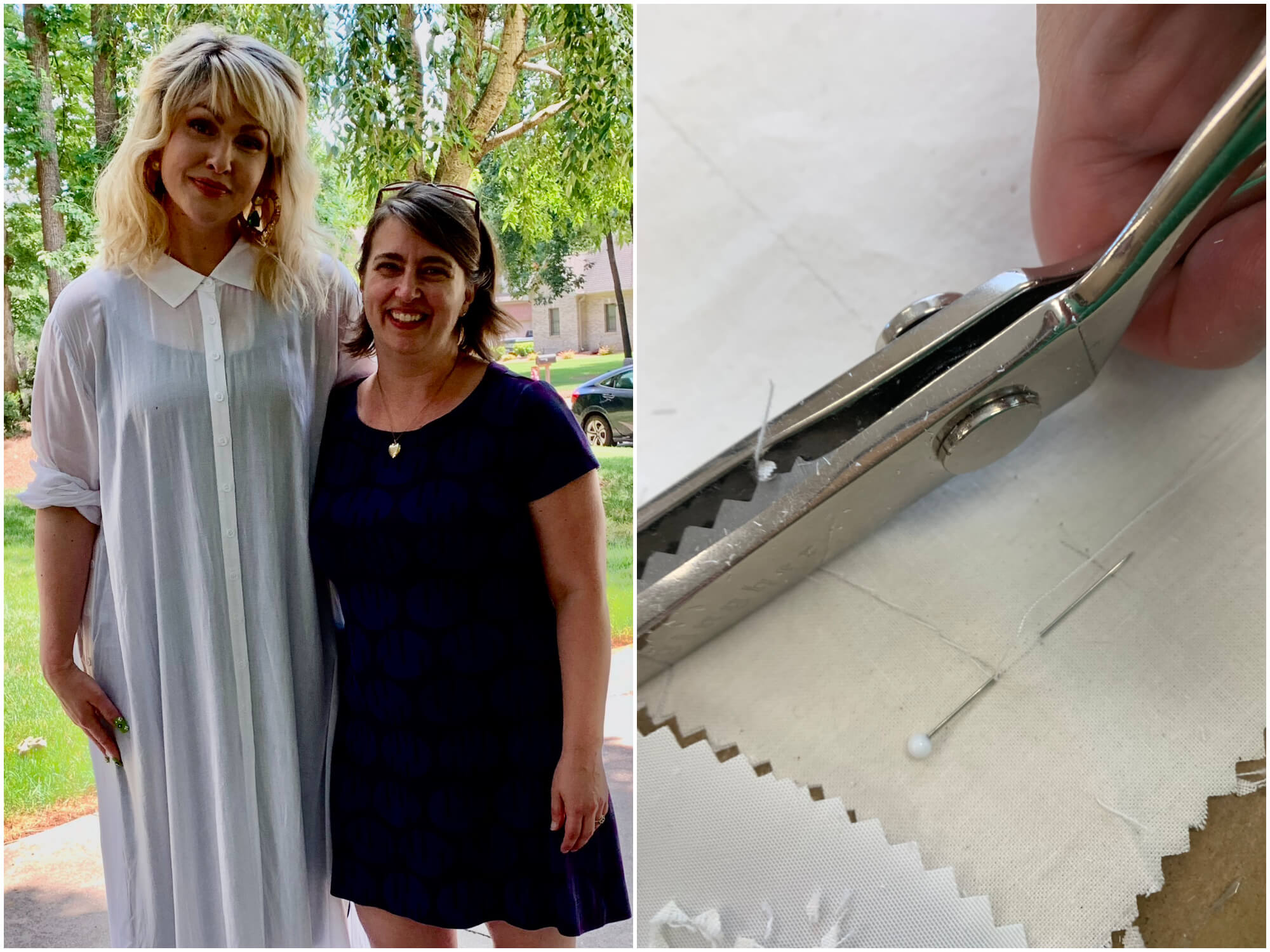 Welcome to the 5th post in my custom bridalwear blog series about Jenn! Thanks for following along!
In my previous post, I created a second mockup of Jenn's rehearsal dinner top. We rejoin the story in the summer of 2019 for the second mockup fitting- which took place immediately before Jenn's bridal shower.
Jenn lives in Brooklyn, but the party was at her parents' home- about an hour away from where I live in North Carolina! My husband Charles and I got there early, so Jenn and I could work through a mockup fitting in her parents' bedroom! 
Here's how it looked when she first tried it on:
Not bad! But fittings are amazing opportunities to sleuth for clues to make improvements. So next, I pinned out some fullness and ripped open any tight bits!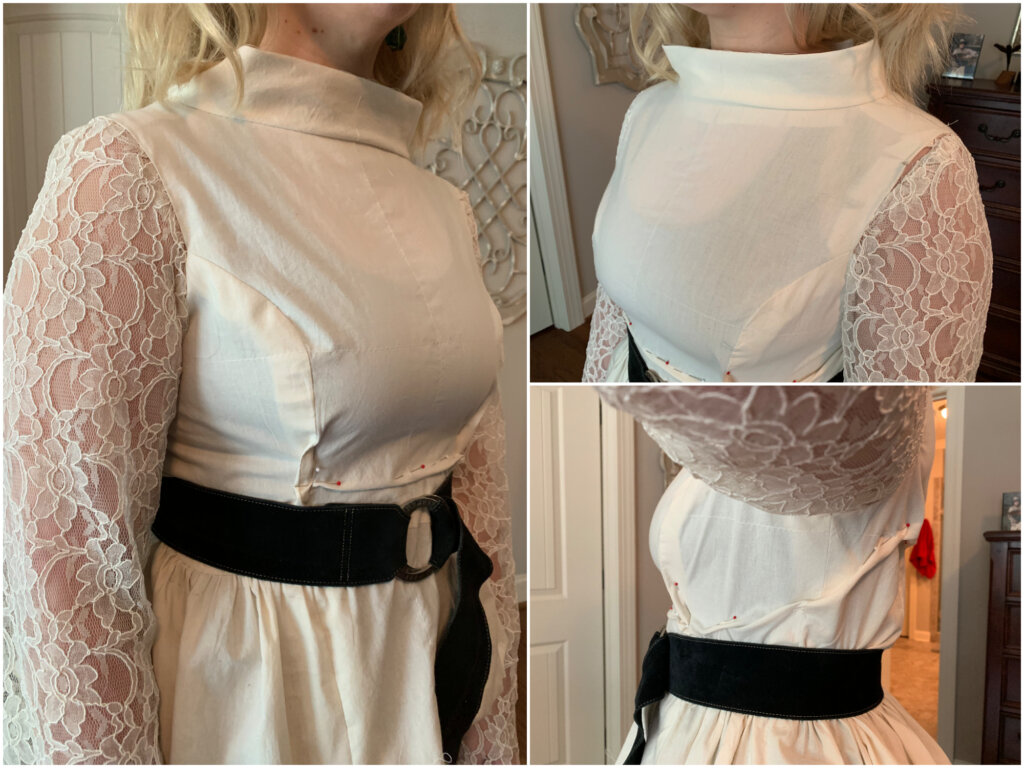 The top will be belted, so we tried on a few belts during the fitting. We liked this width, so the fit was adjusted accordingly.
With the improvements noted from a successful fitting, I felt confident to move out of the mockup phase and into garment construction. I would reuse these mockup pieces as the underlining for the fabric of her mother's wedding dress. More on that in a bit…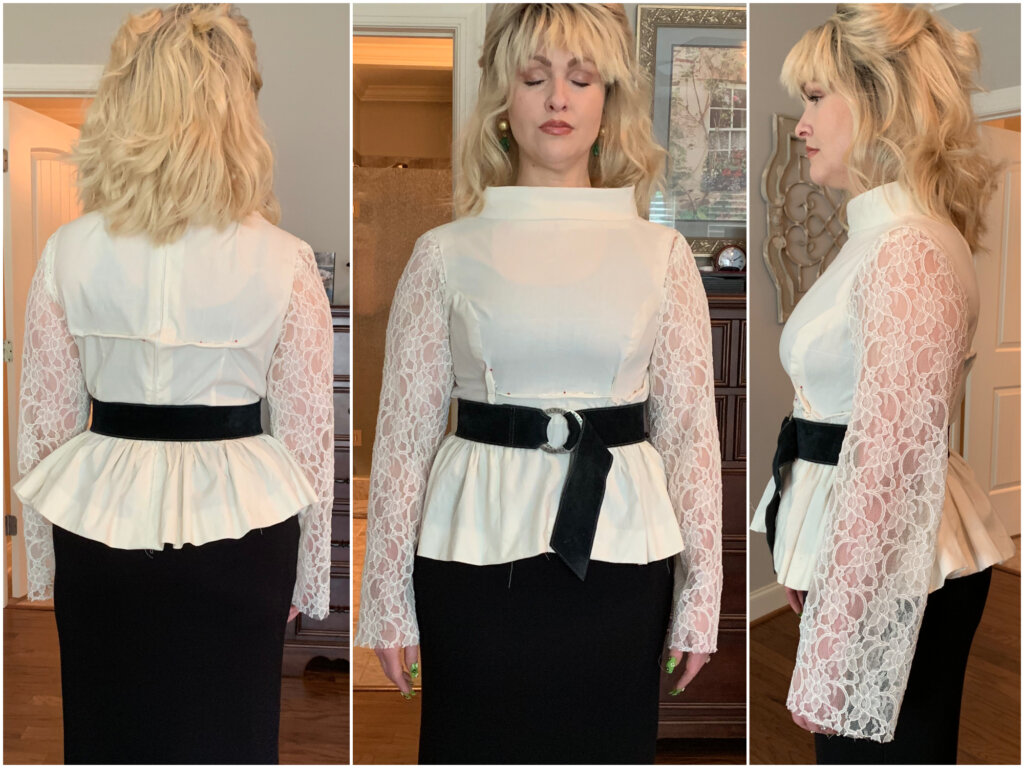 But first… a party! 
At some point during the party, I asked Charles to get a shot of me and Jenn together for this blog post. But anytime you get Charles and Jenn together, things get silly. Instead of taking a normal photo, he started taking pictures featuring this lady (he did not know) as she was taking pictures of us…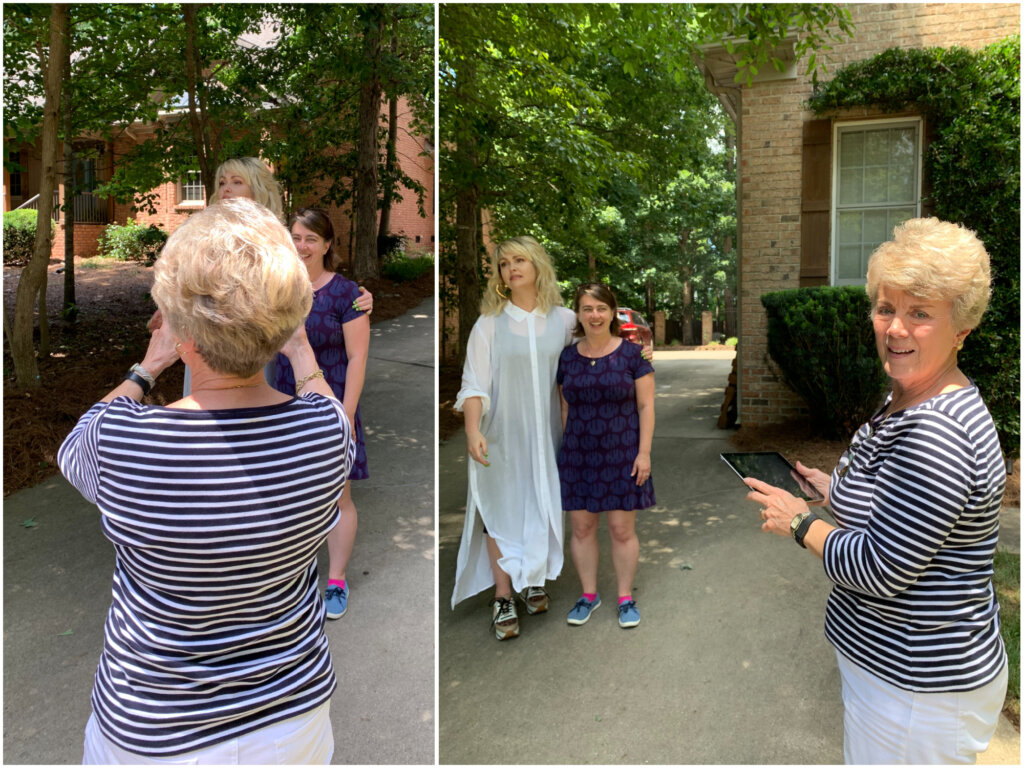 Almost every shot was like this…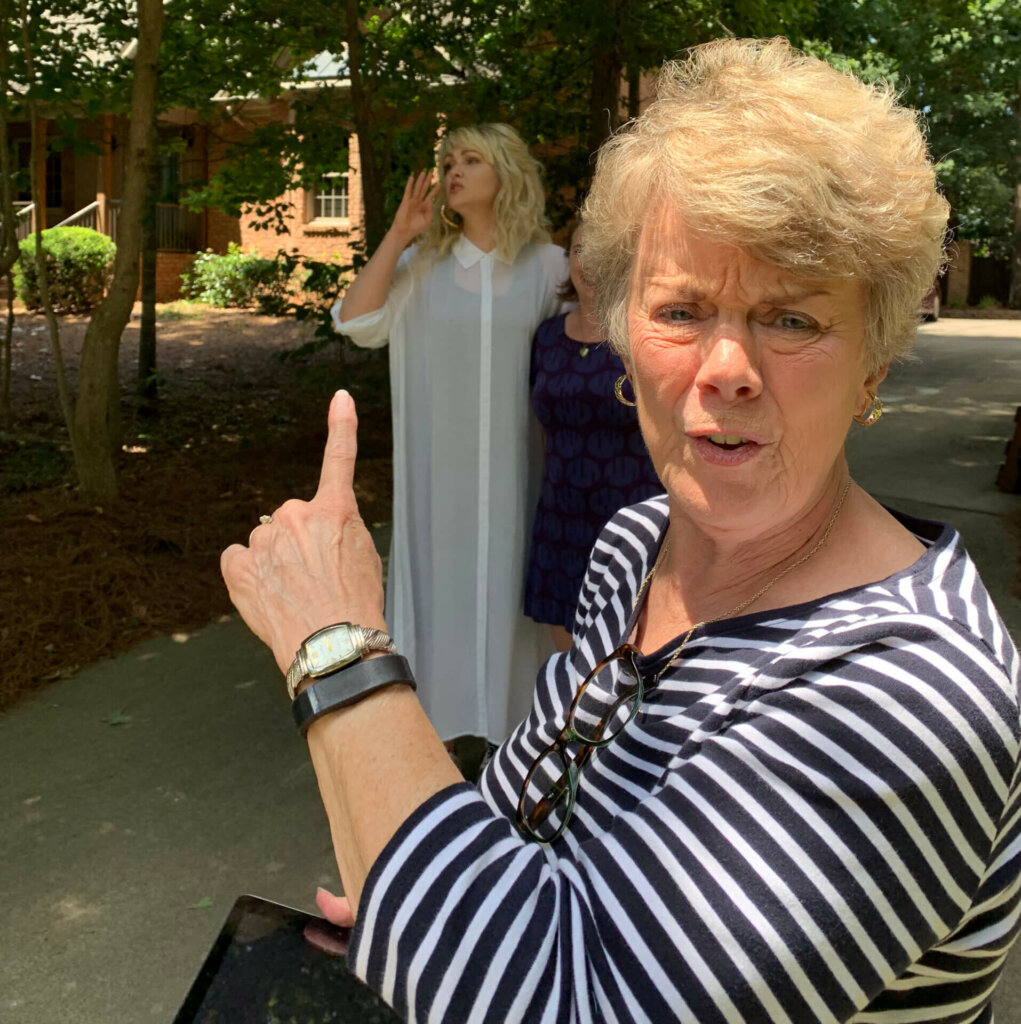 …which Jenn (and I, to a lesser extent) thought was hilarious!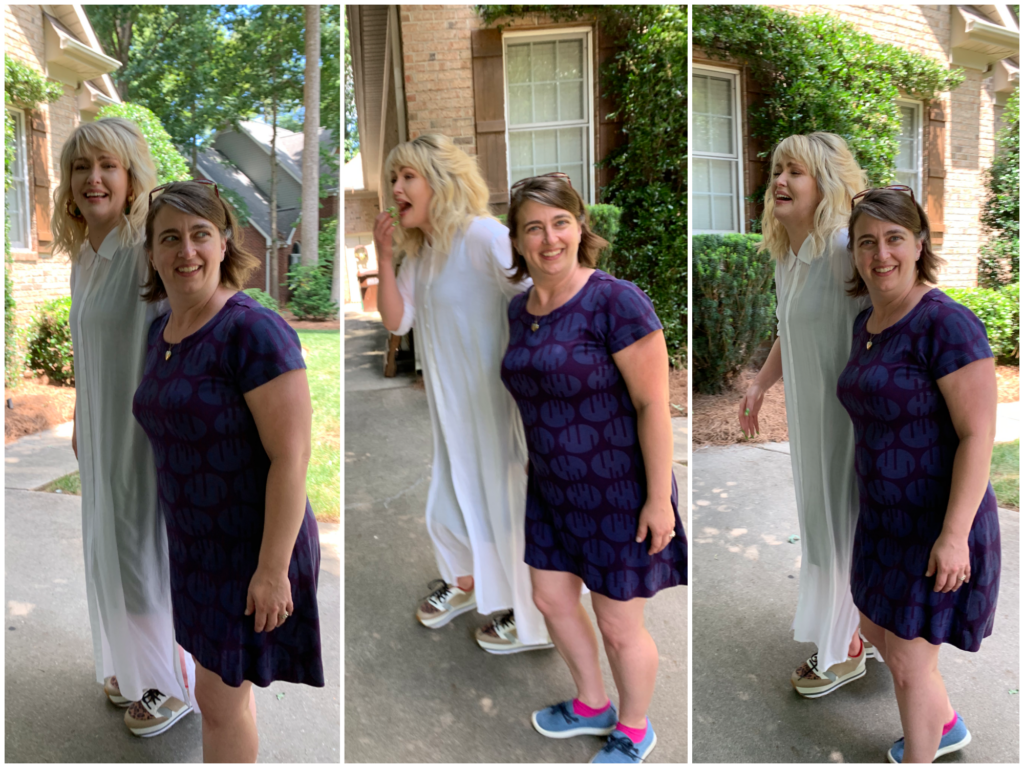 I eventually got my shot!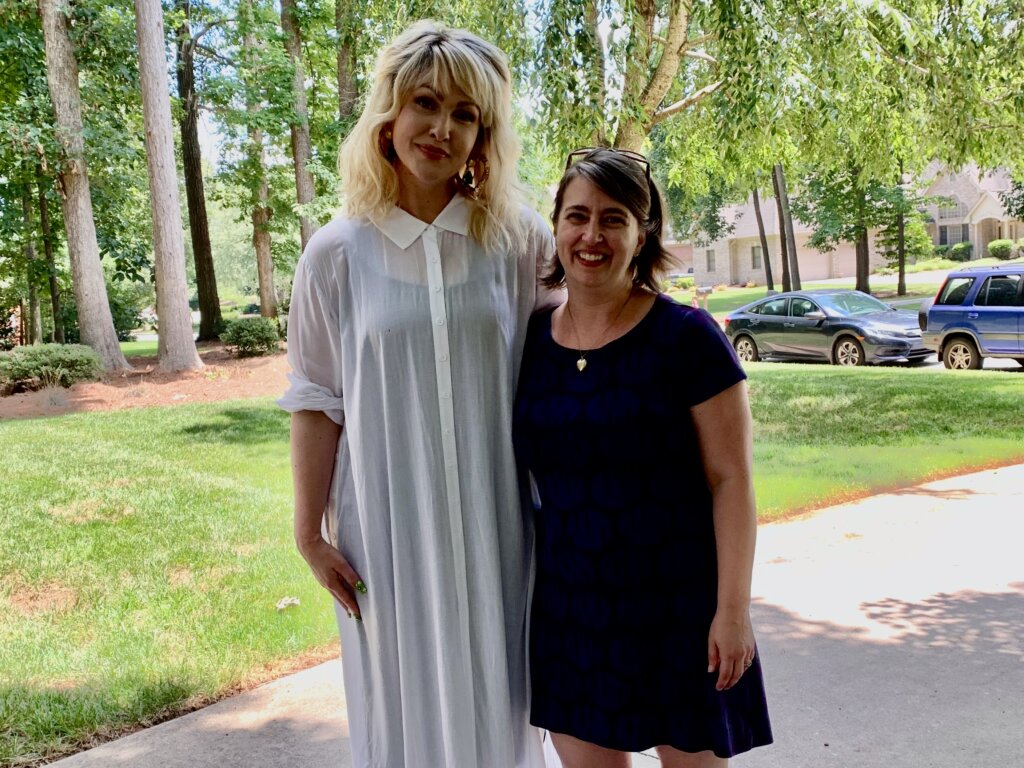 Charles and Jenn have been joking together since they met in NYC in 2003. We all had a really fun time hanging out with her family and friends from North Carolina to celebrate her upcoming marriage.
After the party, I took the mockup back to my studio…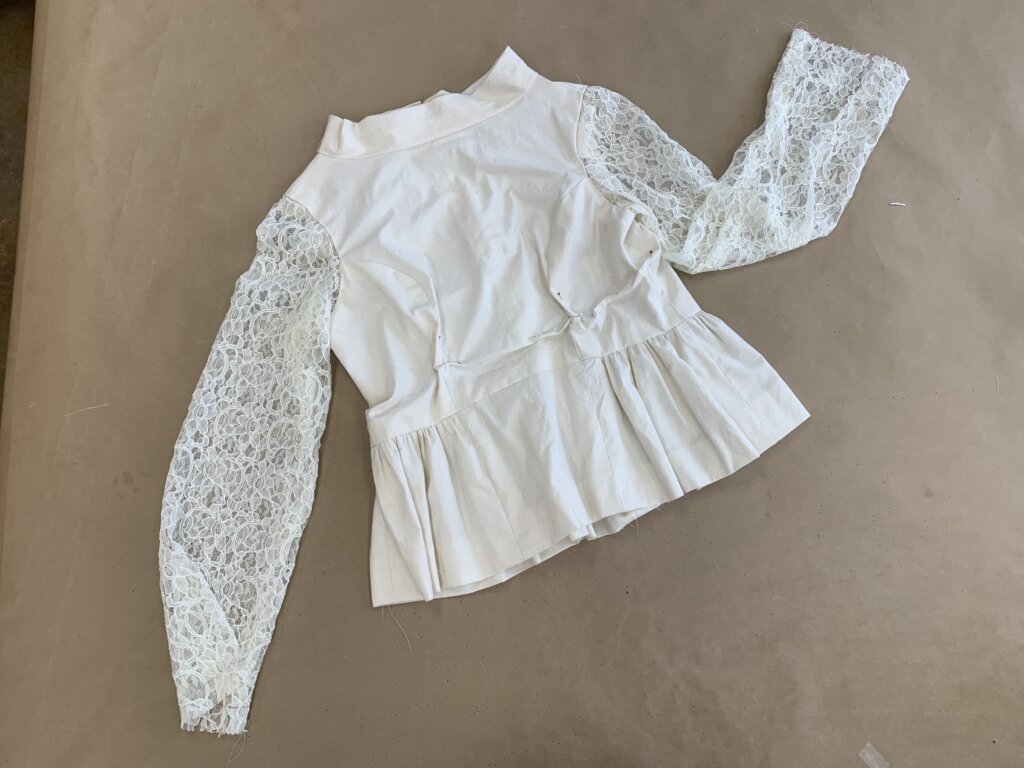 …where I used the info from my pins and slashes to transfer the changes to the pattern pieces.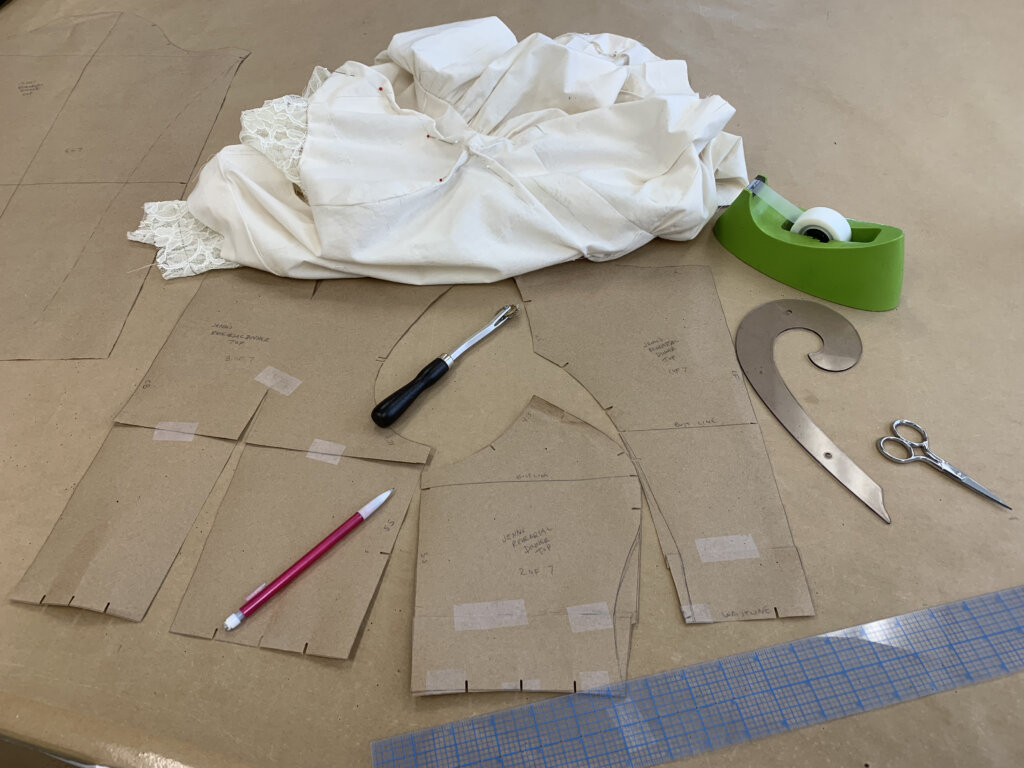 But that wasn't the end for this mockup…
Next, I took the whole mockup apart- which was quick and fun because every edge was hand basted and every seam was machine stitched using a basting stitch length. Super zippy to rip!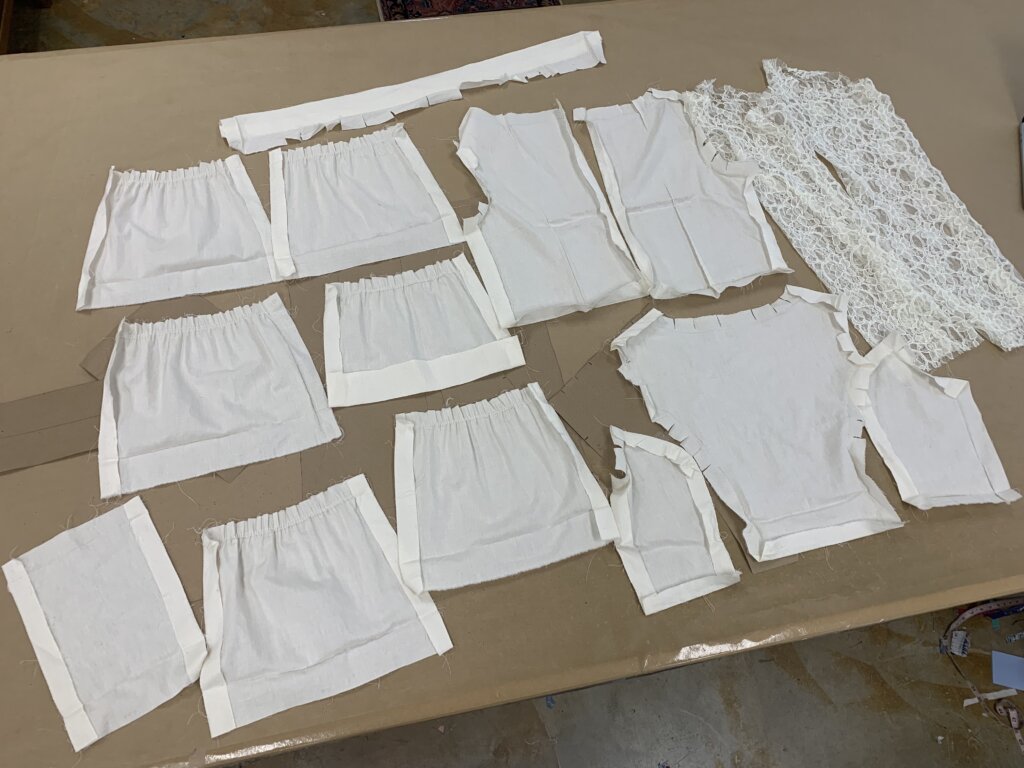 Then, I pressed all of the mockup pieces flat…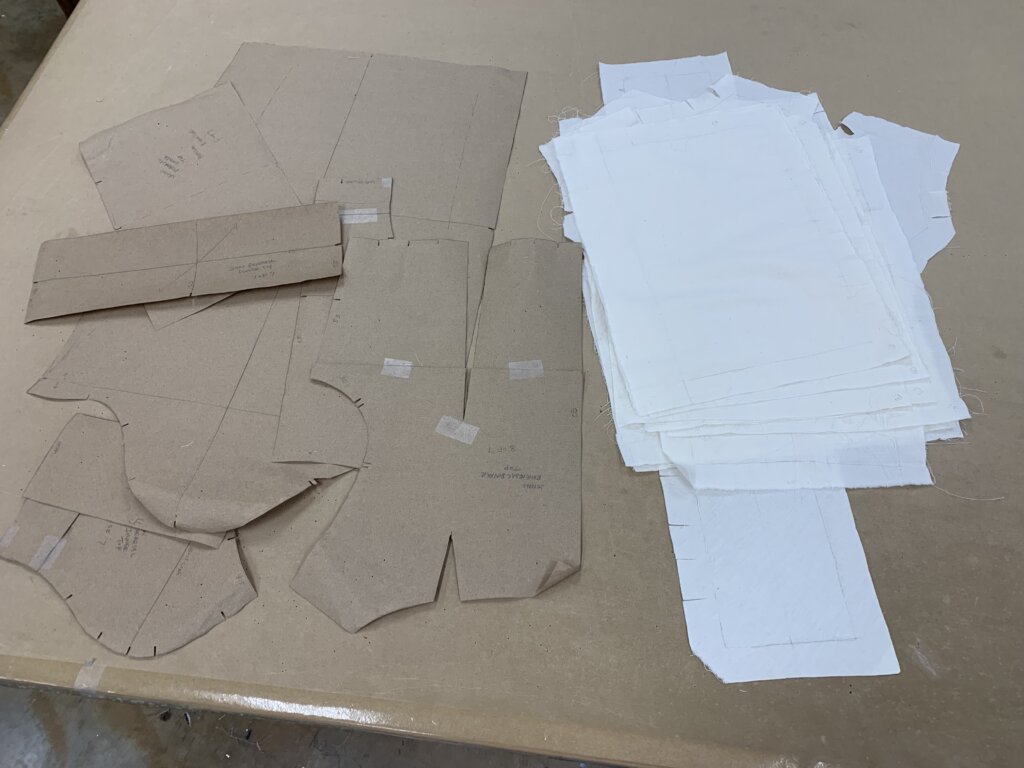 I used my pencil along the edge of the paper to draw all of the new stitching lines and notches for each piece.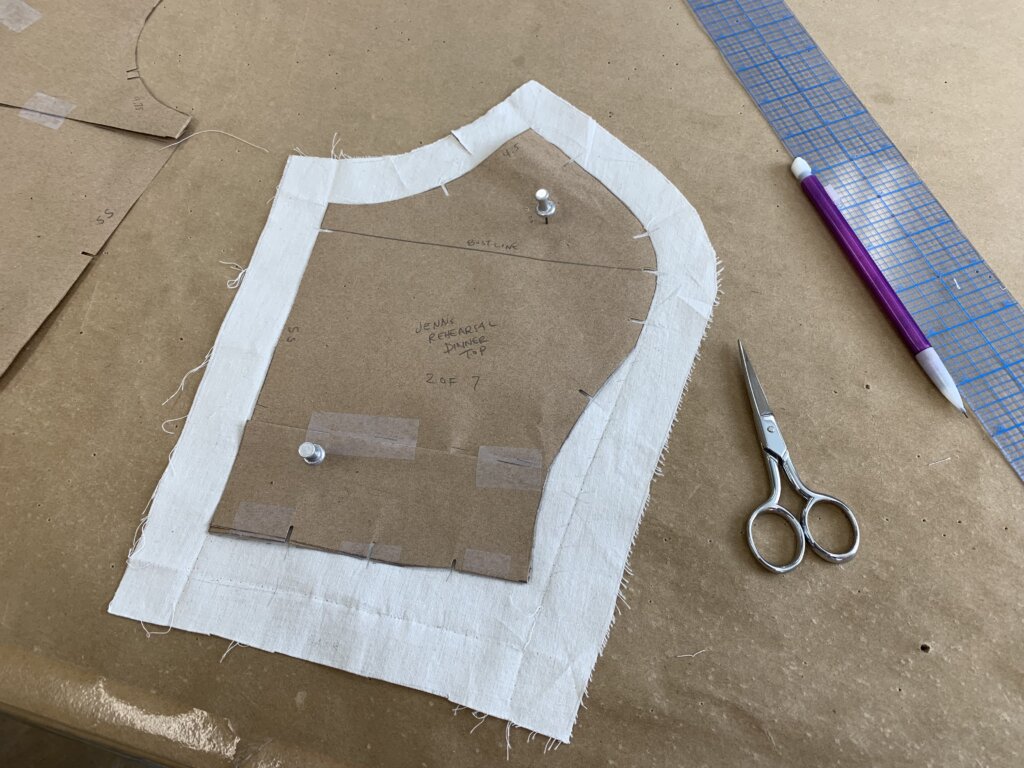 My pattern pieces are only for half of the body, so I flip each piece over to transfer its lines to the fabric on the opposite side.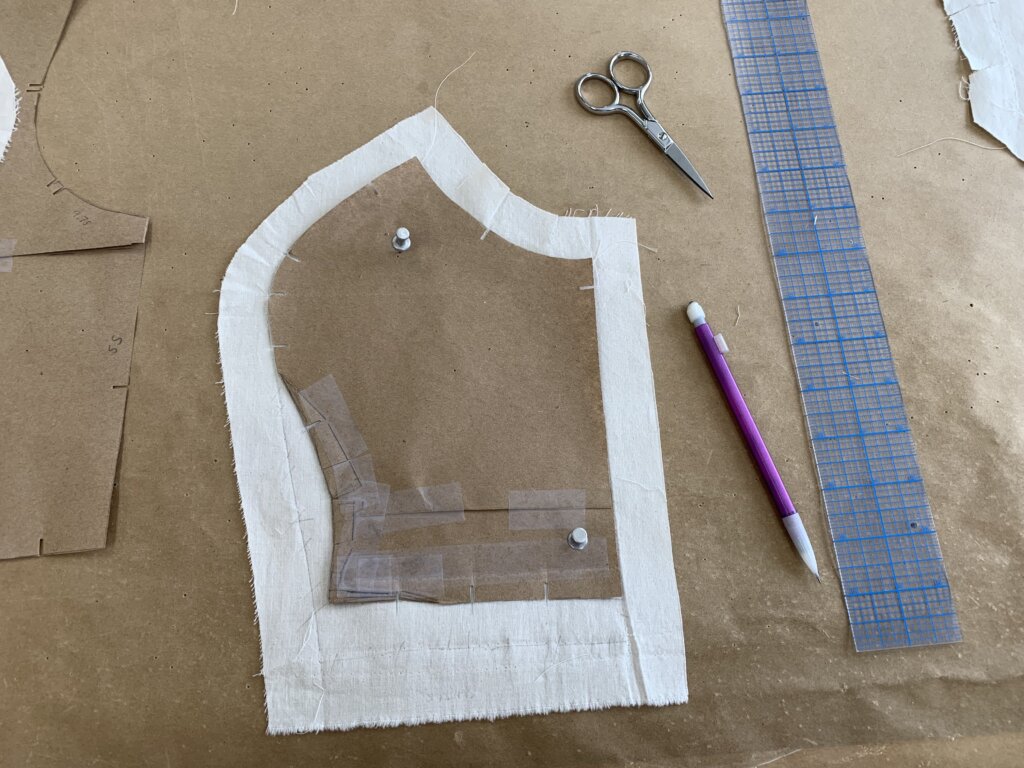 After all of the new stitching lines were pencilled in, any excess allowances were trimmed to create a new-and-improved version of the mockup- which will hide inside Jenn's wedding rehearsal top!
But first…
Disassembling Lydia's Wedding Dress
But before ripping the dress apart, I took a minute (and some photos) to appreciate all of the beautiful little stitches inside this handmade garment. In 1970, Jenn's grandmother made this dress by hand for her daughter's wedding day. It was an honor to create this custom piece with 3 generations of history!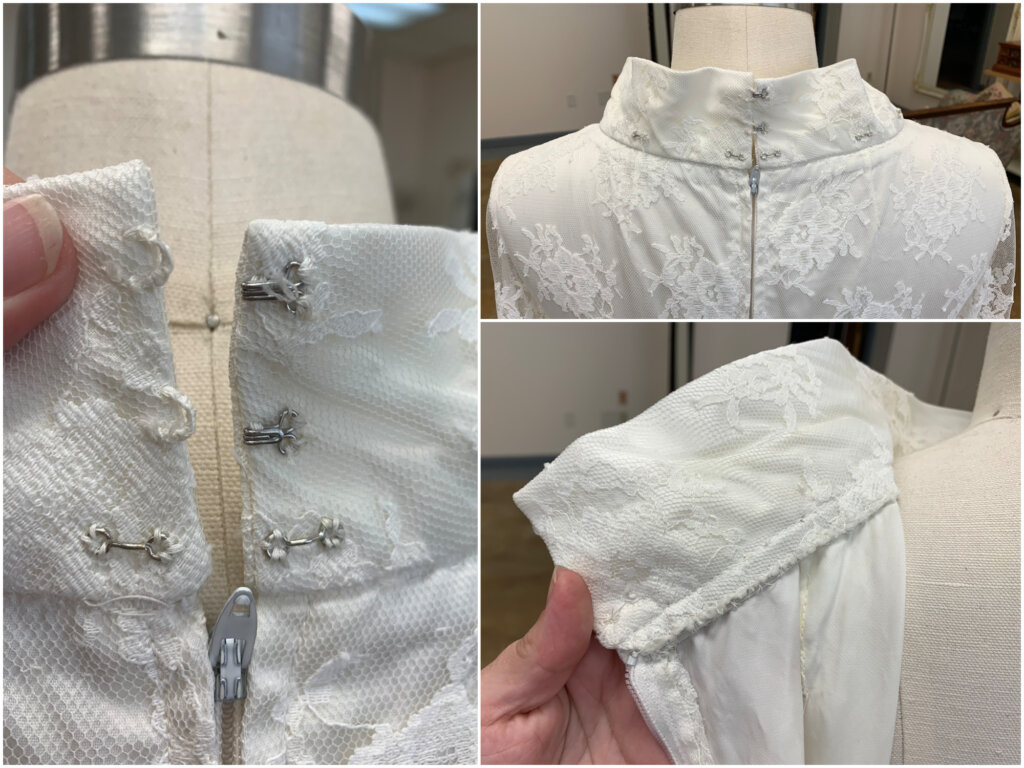 Then, after laying the dress down intact for the last time,…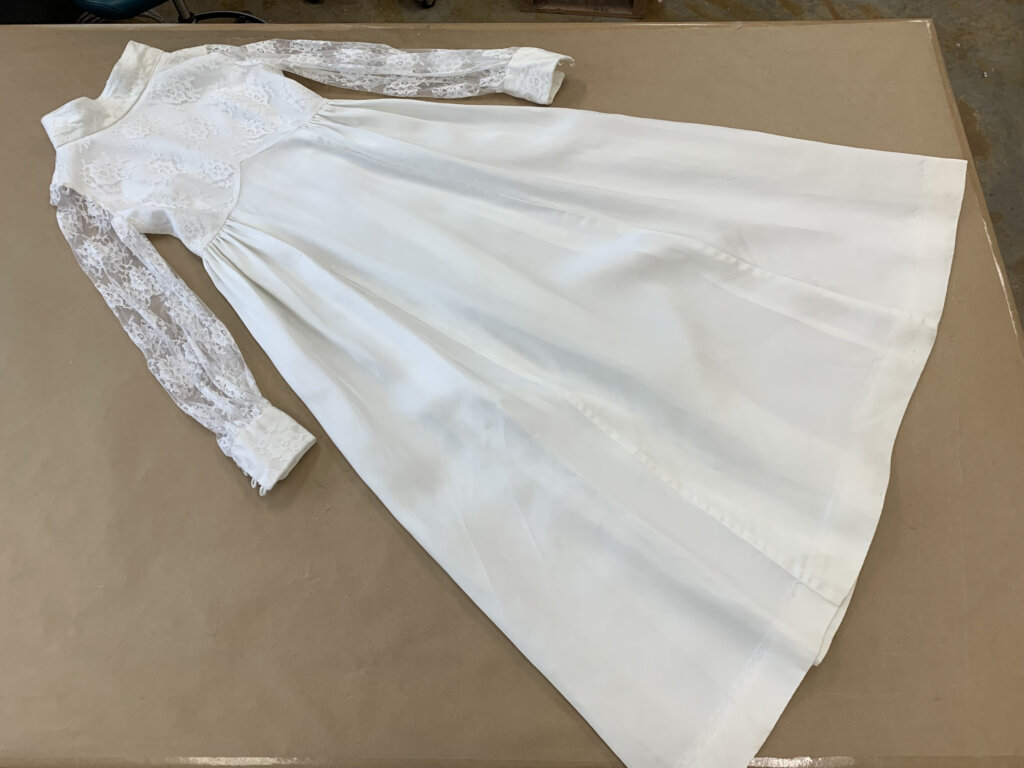 Though the pieces of Lydia's top were too small to reuse for Jenn's top (so I didn't unstitch them), I would later reuse the original sleeve cuffs sewn by grandma.
I also left the hem lace to save grandma's stitches for the hem of Jenn's peplum.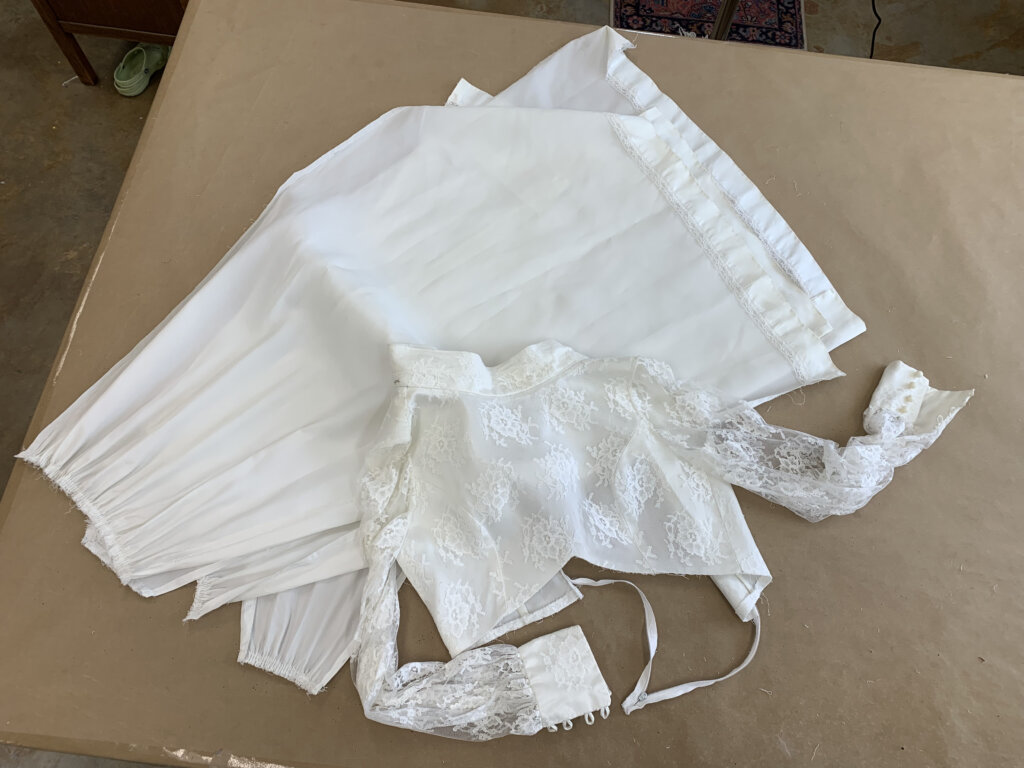 The majority of Jenn's top would be made from the satin skirt pieces of Lydia's dress.
Preparing for Underlining
With everything torn apart, it was finally time to start building! 
I pressed each piece of vintage skirt fabric before pinning it flat to my pinnable-top table with the inside up.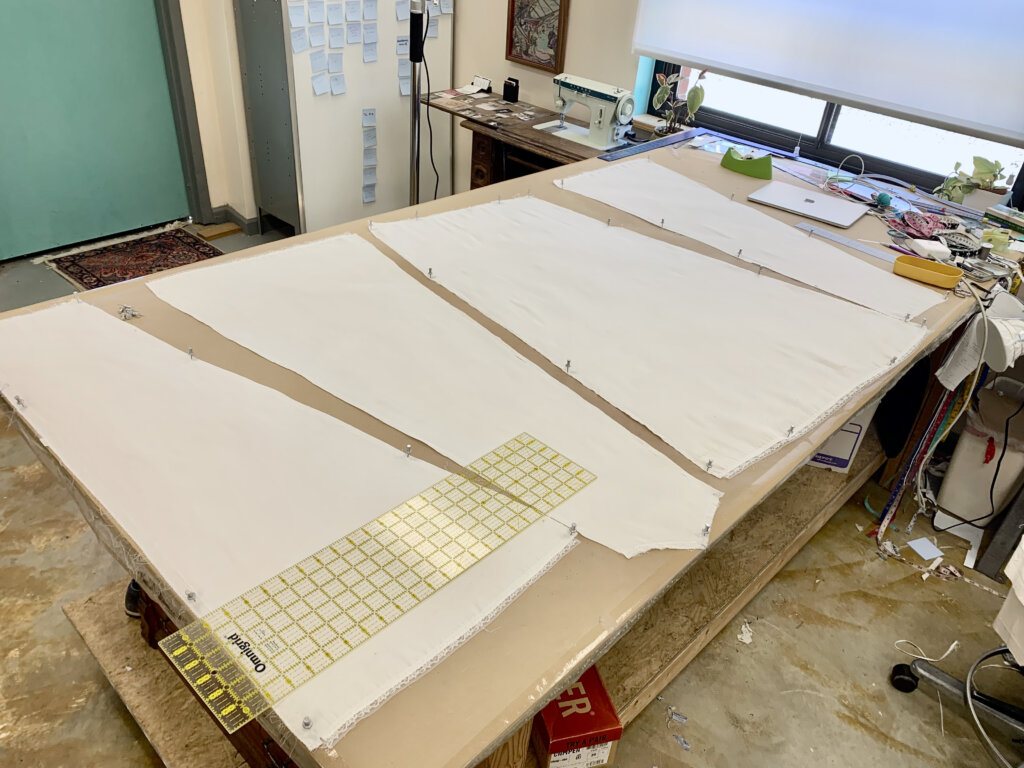 Then, while paying attention to the grain lines, I laid out my marked mockup/underlining pieces onto the satin. I placed the hem edge of the peplum pieces along the the edges with grandma's hem lace.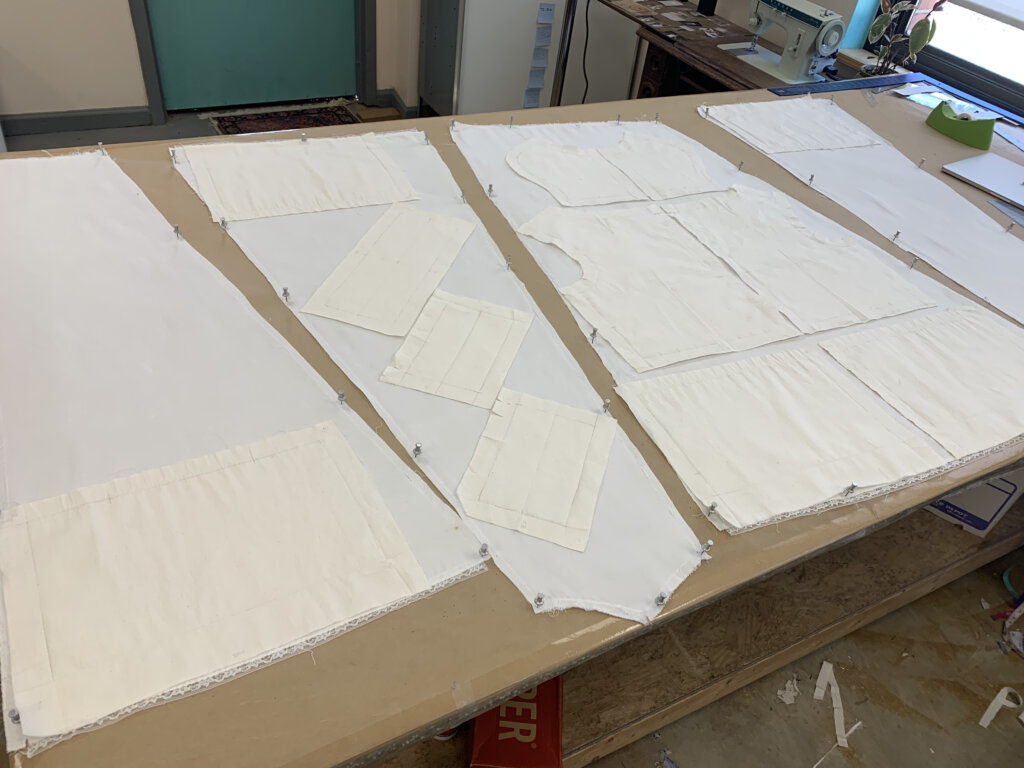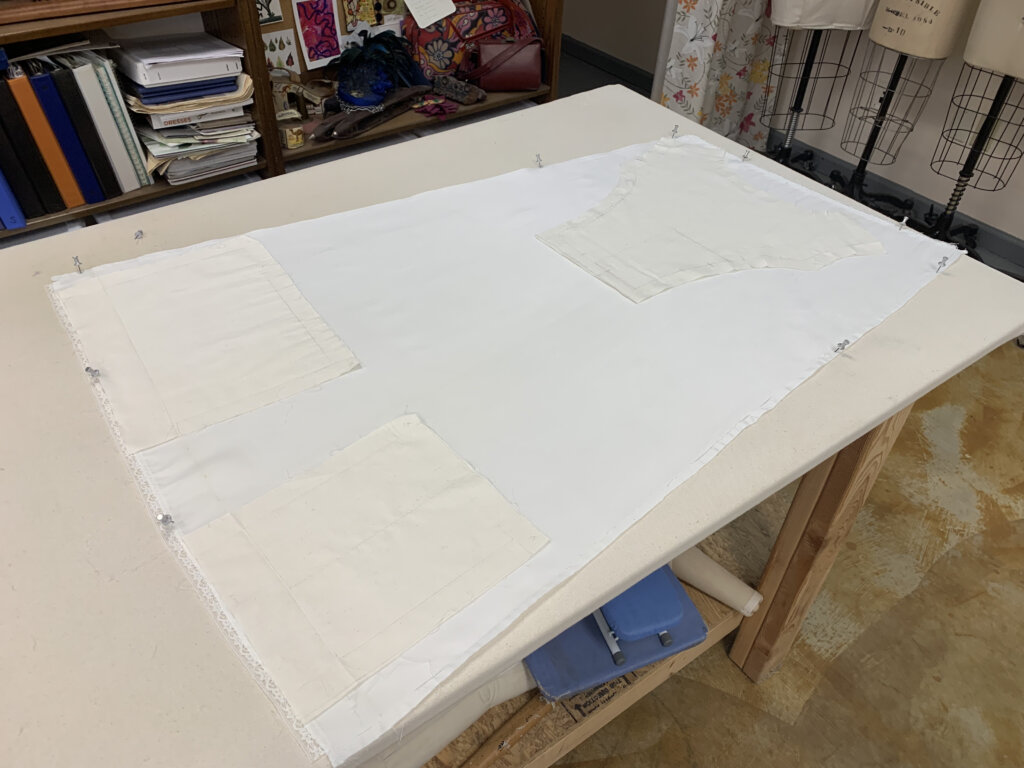 Next step: Pin the layers together.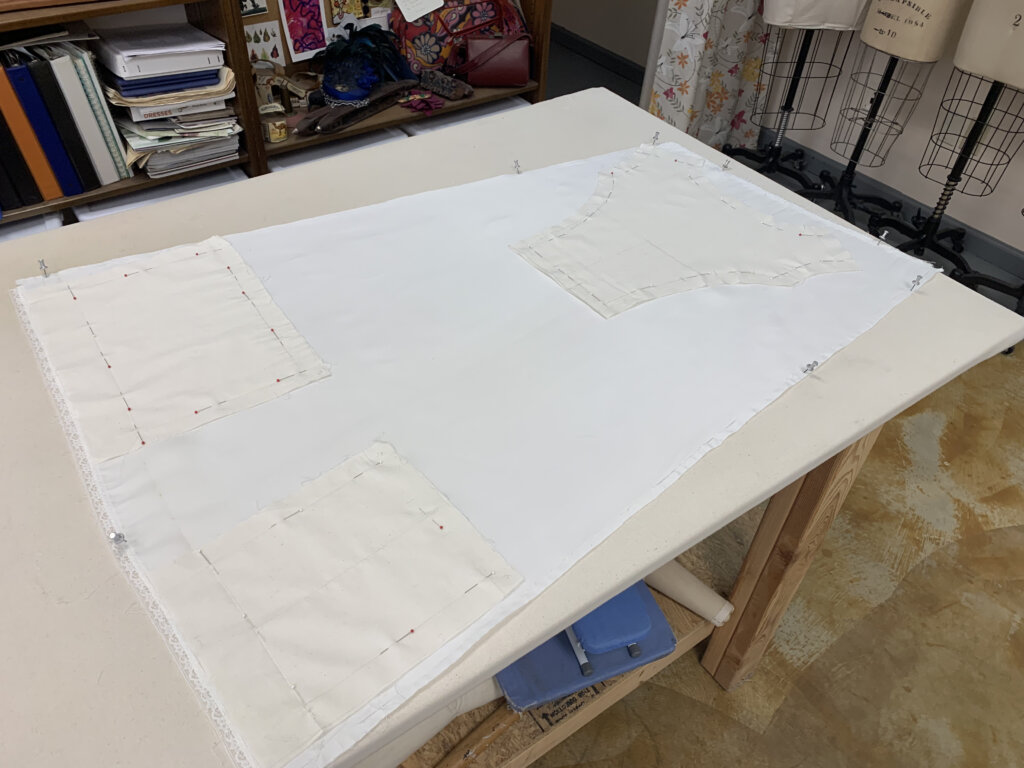 Plenty of pins were added along every seam line and every edge line!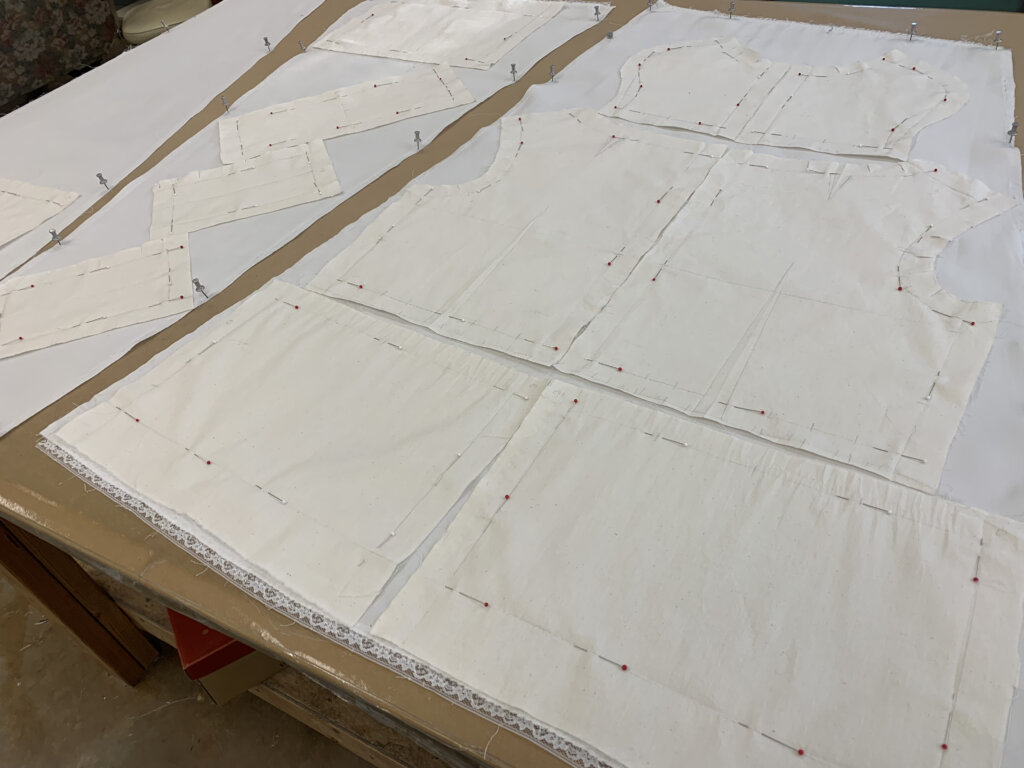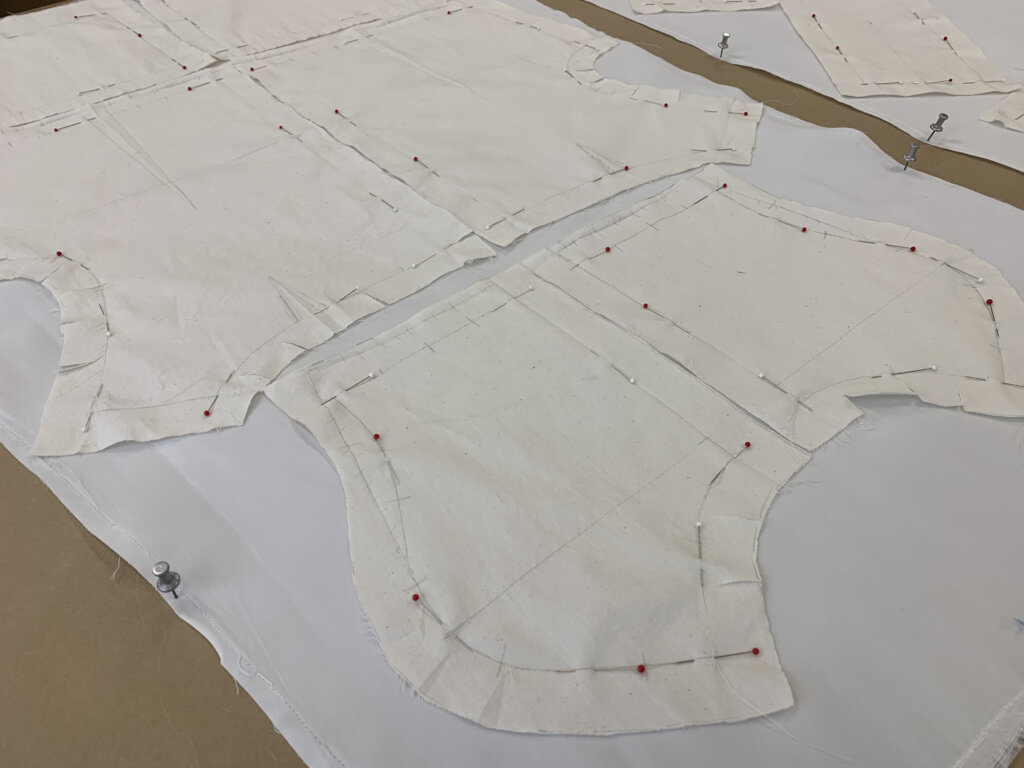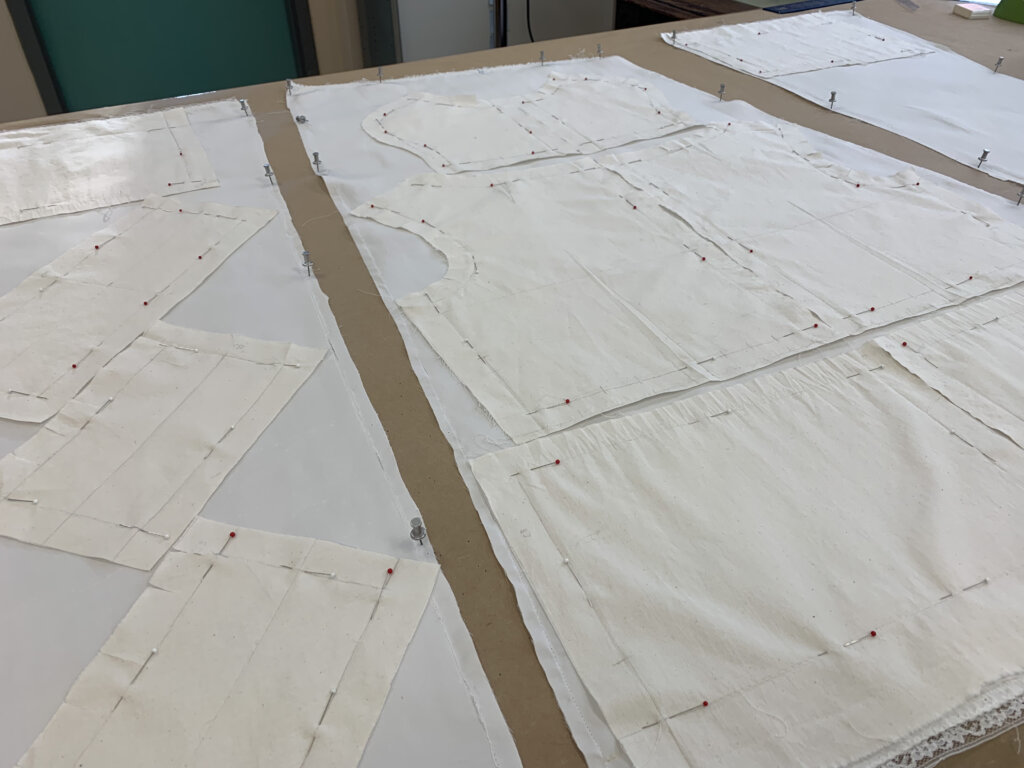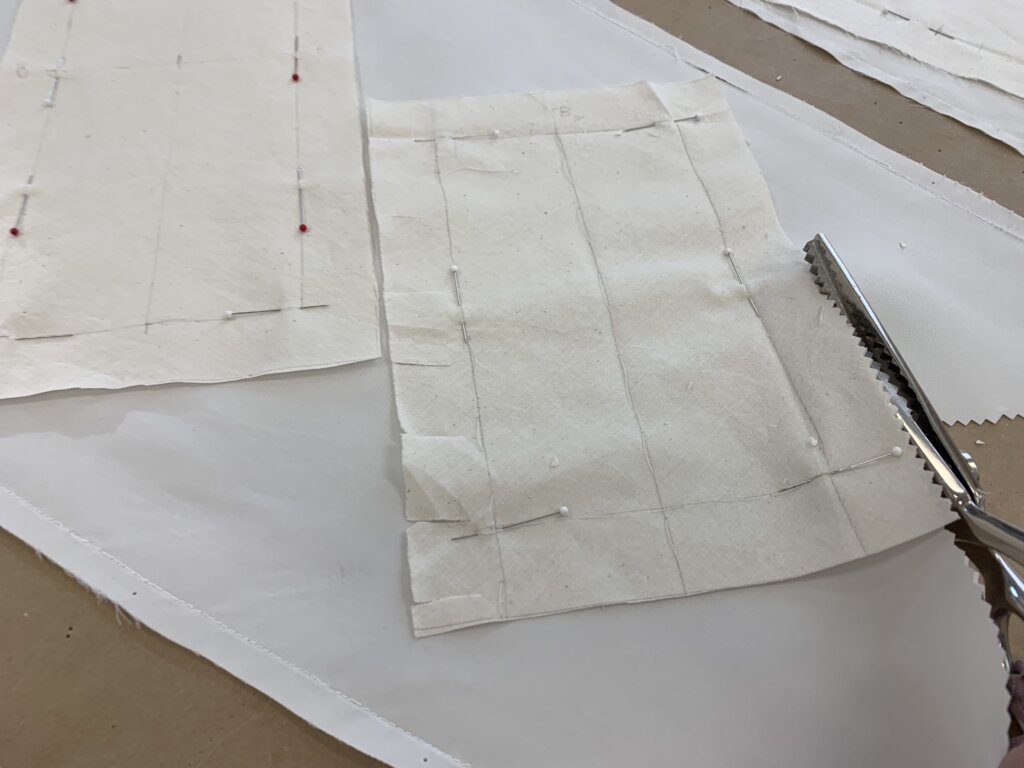 I used my pinking shears to follow along each edge…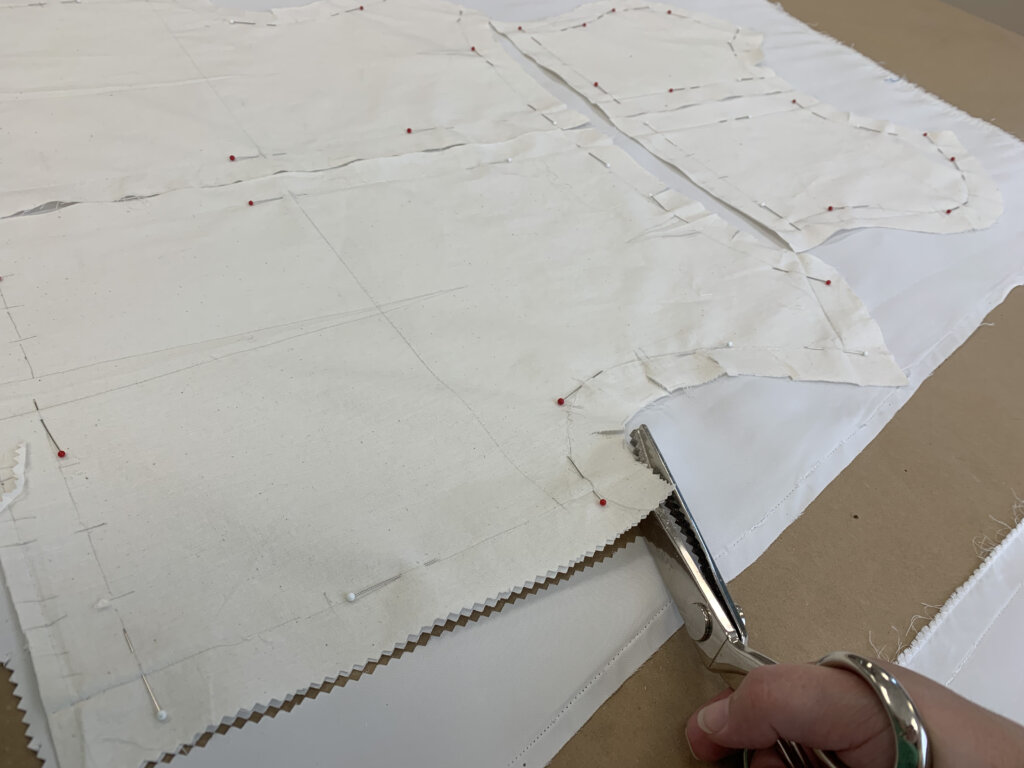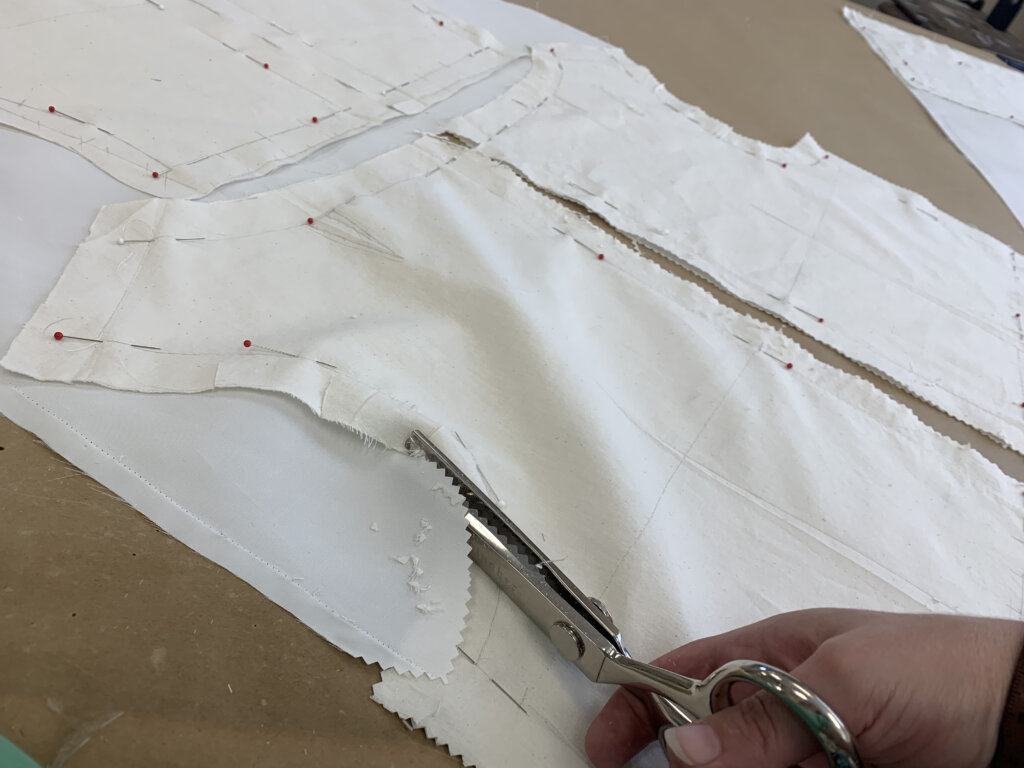 …until the wedding dress fabric was a match to the back of the mockup pieces.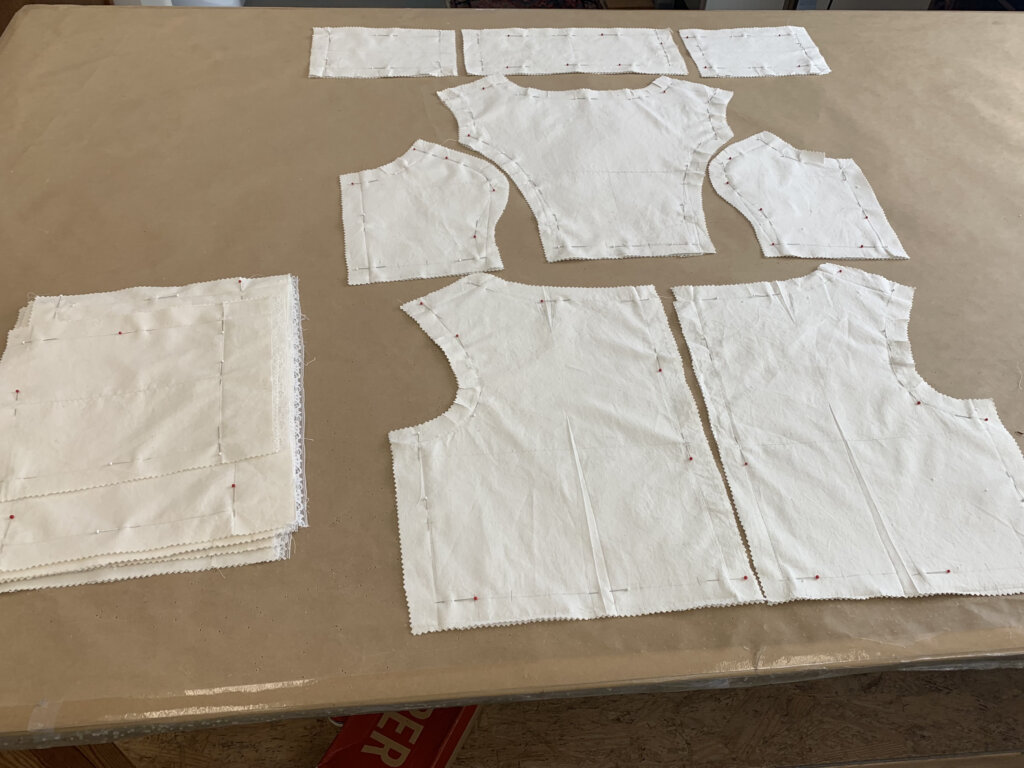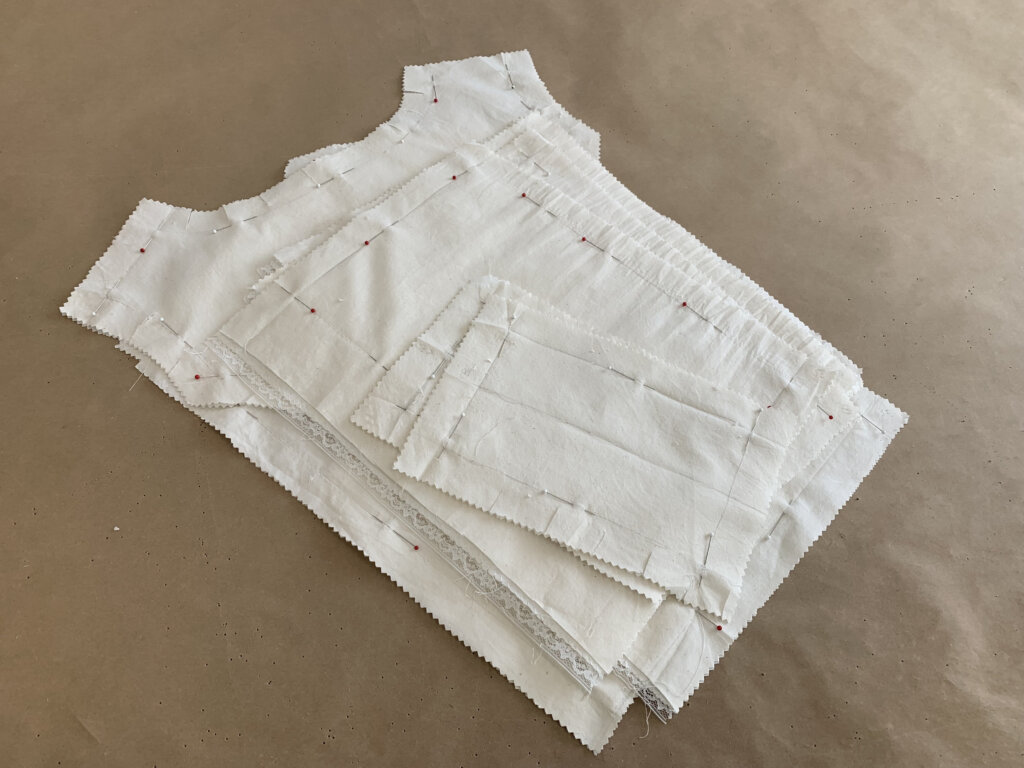 To be continued…
Though I've still got more to share of the underlining process for this top, I love this technique so much that I use it in almost every garment I make.
So if you are curious for more and wanna head down a sewing technique rabbit hole… Here's over two dozen blog posts where I've written about it! Enjoy!
NEXT POST: The pins will be replaced with stitches to join the two layers as one + I cut the lace bits of Jenn's top from Lydia's veil!