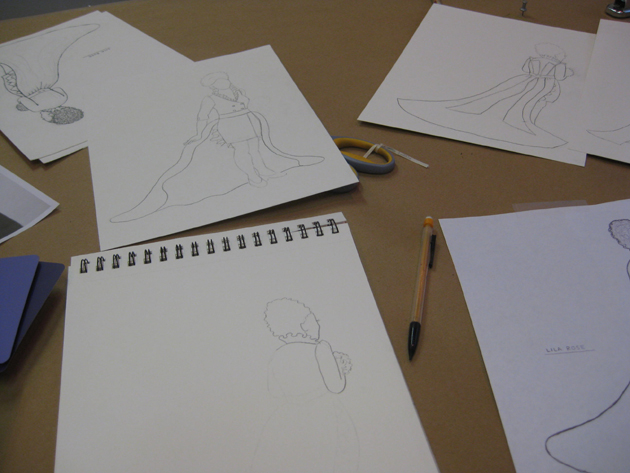 I like my brides to be overwhelmed with delight when they see the sketches for their dress.  While Lila Rose loved the designs enough to go ahead and book the dress, it still wasn't quite right yet.
So I went back to the drawing board (and Pinboards) to come up with something that encompassed all of Lila Rose's wants into a great design that she would be absolutely crazy about.
The original drawings and color edits were a bit "too conservative" and not quite "wild" enough for her.  She thought it looked a little too 1950s.  Leave it to me to add a touch of Dior to everything I draw!  I needed to leave Dior behind and channel Bowie instead!
We went back to looking at our inspirations, and I came up with two new looks.  In both looks, I shortened the pencil skirt and added fancy sleeve heads.  Both are with the intention of being crafted in brightly colored fabrics.
Here's the first new option:
In this sketch, I've used some details inspired by this awesome image.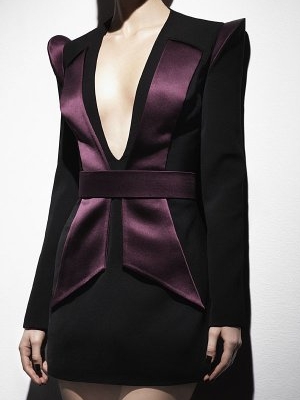 And here's the next new option I drew for Lila Rose: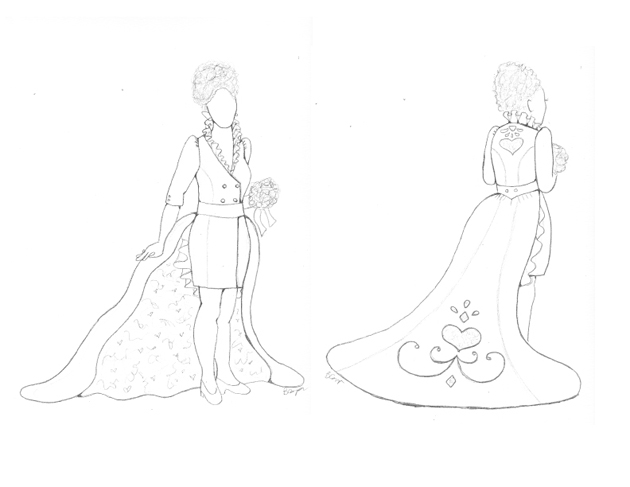 It was inspired (in part) by this image: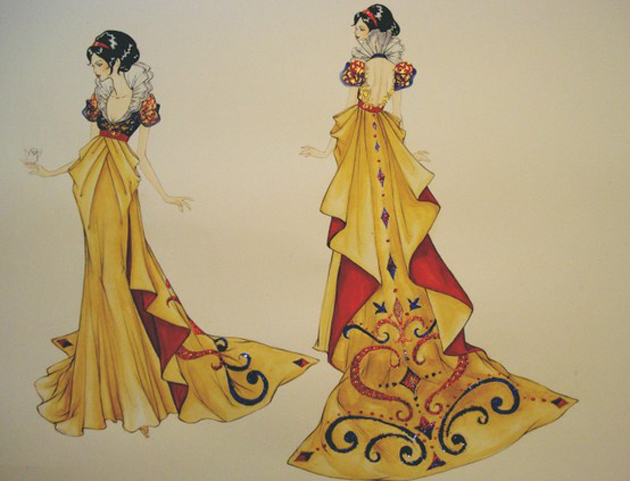 She actually loved them both!
But one of these two sketches hit the nail exactly on the head for Lila Rose.  She was thrilled and couldn't wait to wear it on her wedding day!
Which one do you think she chose?  Which one is your favorite?