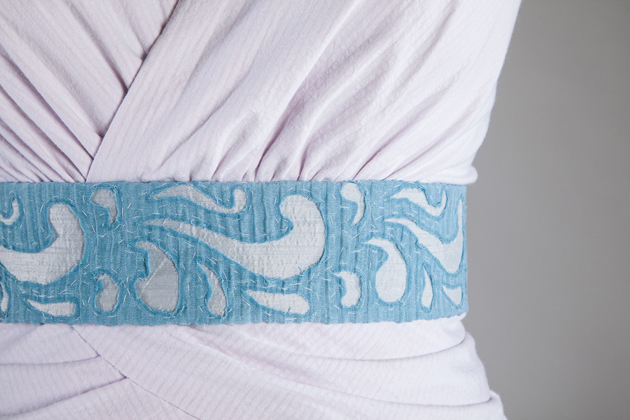 As it starts to get cold, it sure is nice to think about summer! Gin and tonics… BLTs… beach trips… seersucker…
Earlier this year, I worked with a bride who got married on the beach in June. I'm excited to share the story of the design and creation of Erin's custom wedding dress![separator]
Bride-to-be Erin contacted me "after spending countless hours looking for dresses online and at stores". She couldn't understand what was supposed to be fun about shopping for 'the perfect dress'. She found the experience stressful and impersonal and couldn't find any options that had the "simple, well-made style" she was looking for. She also wanted to wear natural fibers, and even the most expensive silk gowns had polyester linings…
Erin studied fiber arts in college and was very interested in learning more about the collaborative process of having a dress custom made. We were both very happy to have found each other!
The Questionnaire and Initial Consultation
My process starts with a questionnaire. This is where I learned that Erin would be getting married on the beach in the Outer Banks of North Carolina on a June afternoon. She and her fiancé wanted the wedding day to be relaxing and fun for everyone. The colors and design inspirations would come from the "calming ocean colors and natural local grasses and flowers."
Erin wanted her dress to be casual, flowing, soft, and unique. She included some gorgeous inspiration images for dresses and was also interested in possibly adding a belt or sash that she could repurpose after the wedding day.
She visited me at my studio for a free initial consultation and we hit it off right away! I was so excited at the possibility of working together!
The Design Consultation
In preparation for the design consultation, we each gathered lots of inspiration images. You can see mine on my Pinterest board For Erin W. Together in the consultation, we looked at a lot of photos, talked through a lot of ideas, and let our design juices flow…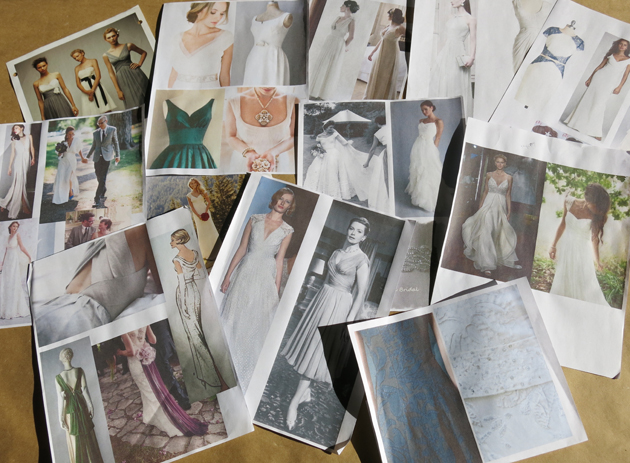 We even took a trip to Mulberry Silks to look for fabric inspirations. We both fell in love with the idea of a seersucker wedding dress. There was a white-on-white 100% cotton seersucker that seemed really fun. We also found a remnant of a very interesting blue honeycomb silk that we thought we could somehow incorporate. Maybe into an Alabama Chanin inspired belt?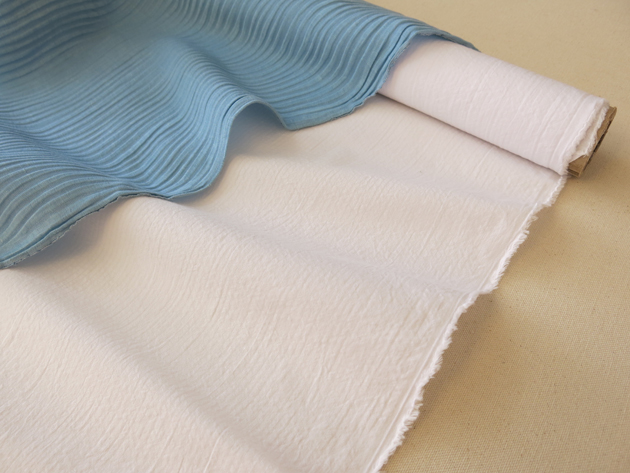 We were both a little worried that the white was a little too white for Erin's skin tone. Luckily, there is a sewing technique called underlining that allows you to change the tint of a fabric slightly. I proposed that I underline the white seersucker in a pink or peach fabric to turn the white seersucker into a new white that would look fantastic on Erin.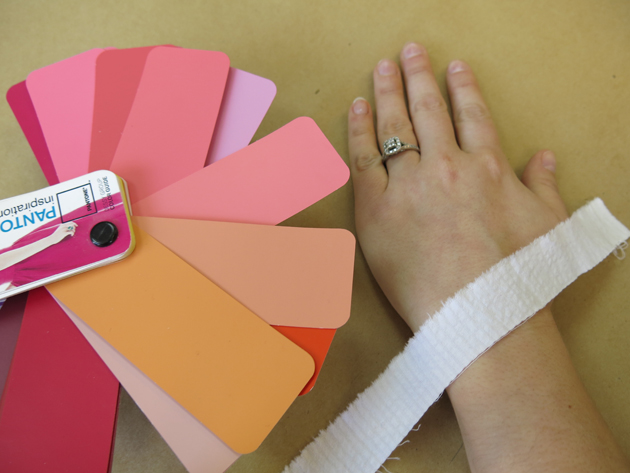 After our consultation, I felt very inspired! I couldn't wait to start sketching Erin's unique summer dress!
NEXT POST: (You guessed it) I'll be sketching Erin's custom wedding dress design! Stay warm!