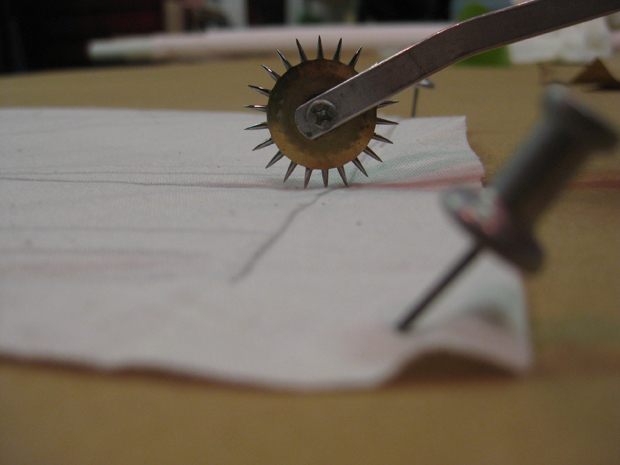 Now that I have my moulage and my custom dressform created using Lila Rose's unique set of over 30 measurements, it is now time to start drafting her pattern.  Pattern drafting is one of my very favorite parts of the bespoke process!
Since this dress is a sleek design, my first draft was to create a close fitting princess seamed dress that I could modify after our fitting to remove any seams that I realize are unnecessary.  Once it was drafted and trued up, I cut the pattern out in muslin and sewed it together for Lila Rose to ultimately try on.  I mark my patterns on the stitching line and then give myself generous seam allowances.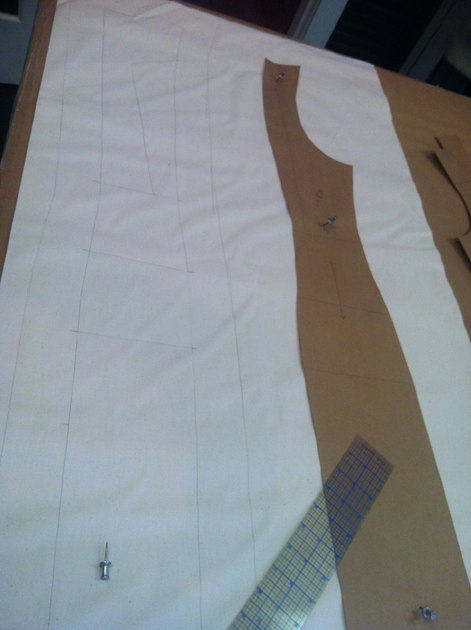 Once the shell of the dress was together, I tried it on my dress form.  I then worked out the details of the stand-up collar with paper that would ultimately become my collar pattern.
Once I was satisfied with my collar pattern, I drew it out on some stiff cotton interfacing.  I did the same for the belt that will ultimately have Lila Rose's removable ceremony train attached to it.  The interfacing will be cut right on its edges with no seam allowance, fused to muslin (with seam allowances) and handbasted together.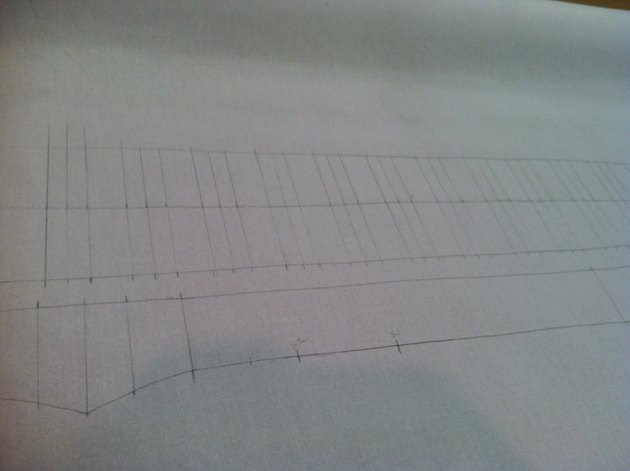 Here's a photo of the collar looking a little more like it will when Lila Rose tries it on at her first fitting.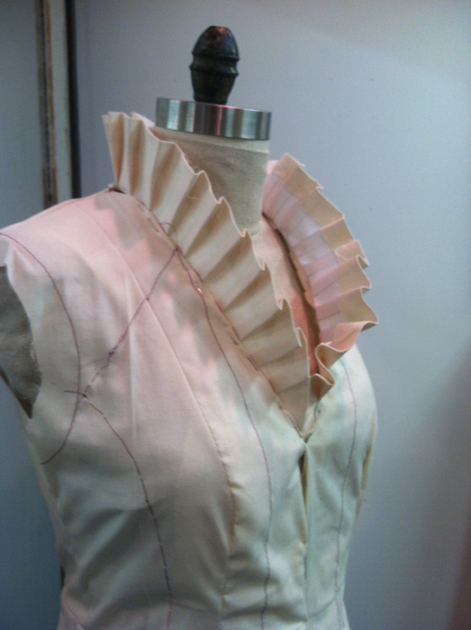 To pattern the train, I dug out the pattern and mockup for Leah's ceremony jacket and tried it on Lila Rose's dressform.  I made appropriate adjustments for this new design and was well on my way to getting the mockup ready for Lila Rose's first fitting.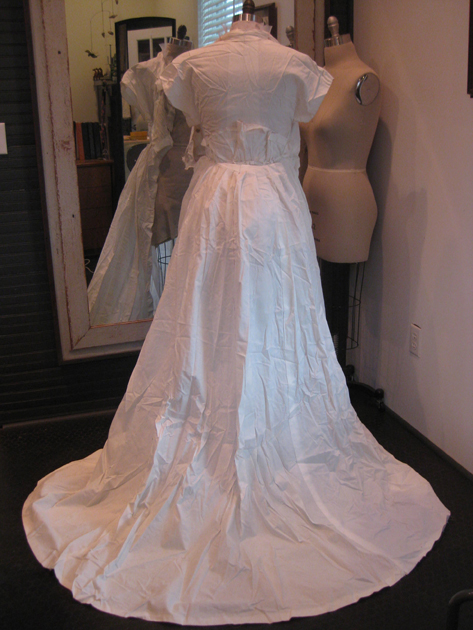 The one major thing I had left was the "bustle".  I still hadn't quite figured out exactly what it would be yet.  I did some experimenting and came up with something unbelievably cool that I knew Lila Rose would love.
More on the process of creating Lila Rose's custom bustle, next post!!!
Never miss a post! Sign up for my email newsletter.