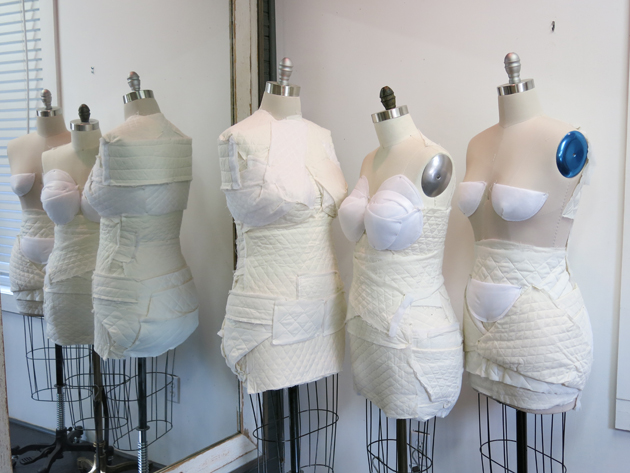 Now that we finally had our sketches, it was time to start drafting patterns and creating sample versions (or "mockups") of the garments.  The first step was to take an extensive set of Margaret's measurements and use them to create a uniquely customized dress form.  The photo above shows a few different forms in the process of becoming replicas of my clients.  Every body is different and getting an accurate fit is one of the many reasons that someone might choose to have a garment custom-made.
Once the form was a Size M(argaret), I began to drape the fabric onto her "body" until it started to look like the sketch. 
You'll notice in the photos that I am draping another slightly newer design.  After he saw the latest sketches, Margaret's husband wanted to see the return of some elements from the very first sketch which left Margaret having second thoughts.  When working with me, Margaret had not cared for the very first design and had enthusiastically loved the new sketch, so I convinced them both that we should keep the changes minimal.  I truly believed that we had evolved far beyond the original sketch and this forth (now 5th) design would look absolutely stunning on Margaret.
I did, however, bring back the cute sleeves from the original dress, which seemed to beg to be cut-in-one via a princess seam on the new bodice.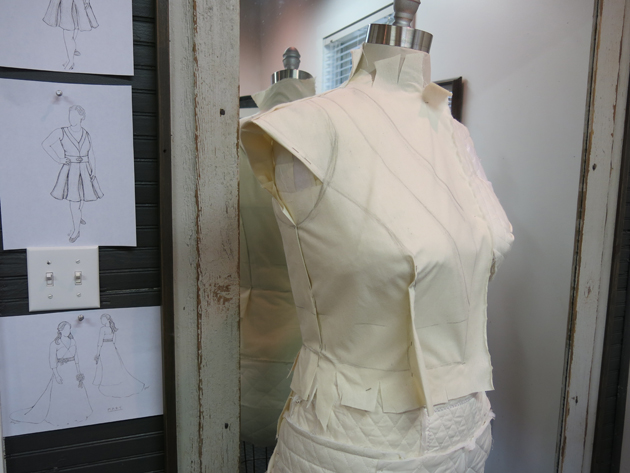 During this rough drape phase, I cut and pin and mark up pieces of fabric until they start to become drafts for pattern pieces.  Then, I transfer all of my fabric lines onto paper via push pins and a spiky wheel.  I pencil draft and true up all of the pattern pieces using rulers and curves until every piece fits together perfectly and gracefully.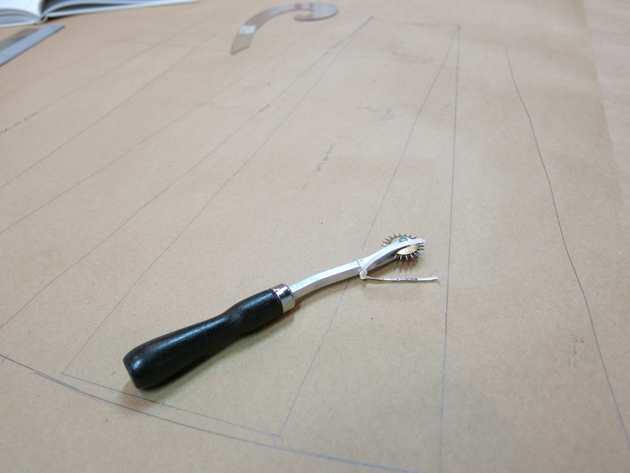 I cut out my corrected paper pattern pieces on their stitchlines and traced them onto muslin.  I often start with half of the dress and pin it together on the dressform, just to double check that the design is looking good and the pattern is working as planned.  Margaret's dress was finally starting to look (somewhat) like a dress!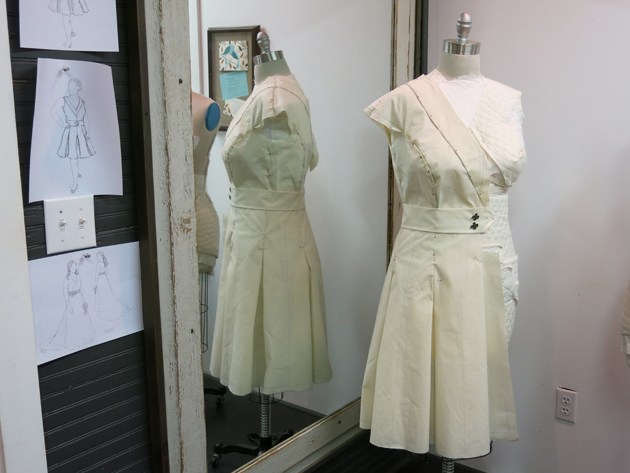 I then cut, mark, and sew the entire mockup version of the dress until it is ready to try on in our first fitting!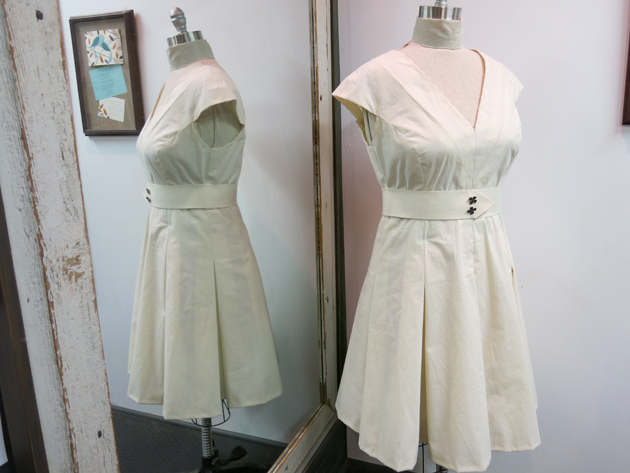 Then repeat the whole process with the jacket…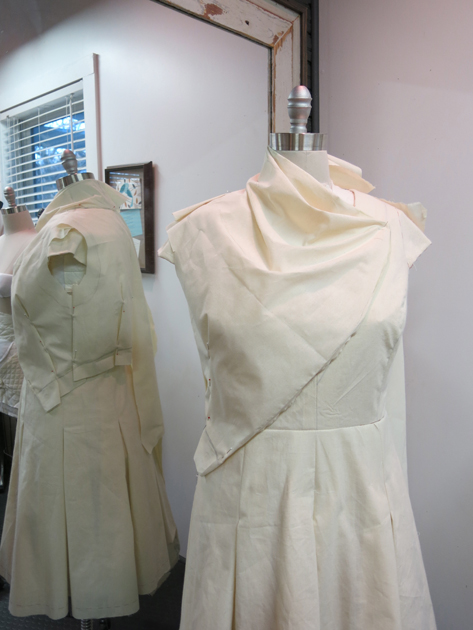 …until it also ready to try on!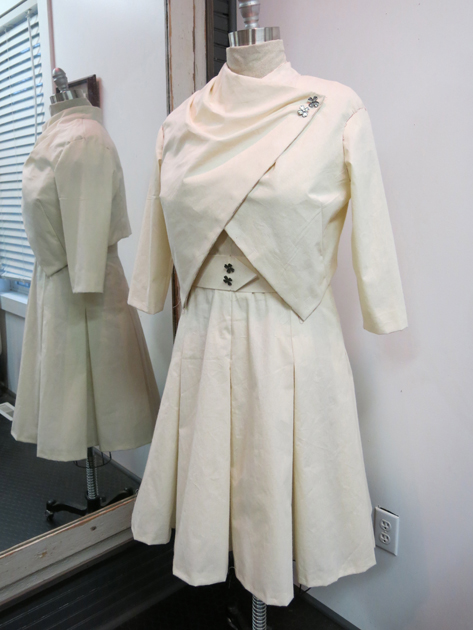 I added details and several photos of these first mockups to Margaret's Design Proposal Website, so that she could have a little preview before her first fitting.  I couldn't wait for her to try on these first test versions of her custom mother-of-the-bride ensemble!