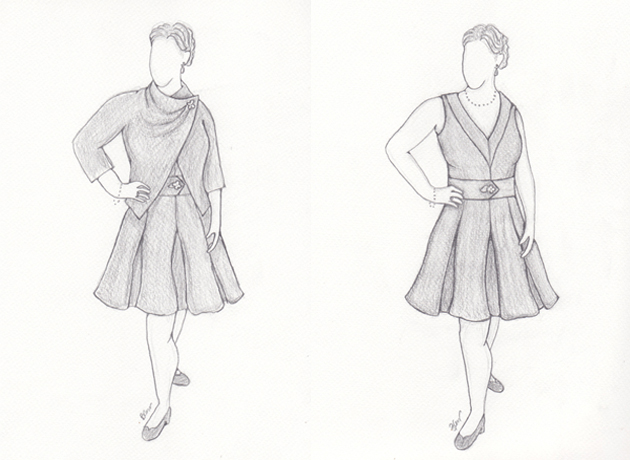 After another consultation with Margaret and a look at some new inspirations, I came up with these new designs for her mother-of-the-bride dress and jacket.  The jacket, designed to be worn during the outdoor ceremony, would be made of the smoky hued hammered silk that I talked about in a previous post.  It features an asymmetrical high draped neckline and tailored architectural hemline.
The dress, to be revealed at the reception, is an above-the-knee-length party dress, with pleated skirt and sleeveless V-neck top featuring a deeper V detail.    At the waistline, there is a removable self-fabric belt that features a dogwood button clasp.  A dogwood button would also be the closure for the jacket.
I found these buttons on Etsy and hoped she would like them, as well as the new designs.
Originally we had talked about a shrug for the jacket, but after seeing the sketch Margaret didn't like it.  She wanted something a little out of the ordinary.  Something that was non-traditional.  We found this image of a jacket by Titania Ingliss.  In my sketch, I shortened the hem and sleeves as well as made it a little more fitted and "structured".   We both loved it's "cool" vibe.  It was definitely an improvement from the shrug idea!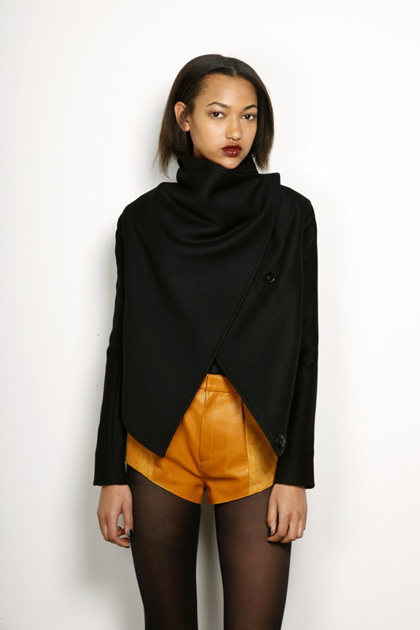 The dress was based on a Jonathan Saunders design that we both loved.  Margaret's sketch was similar in its simplicity, but sleeveless, more "structured", and featured a belt cinching in at the waist.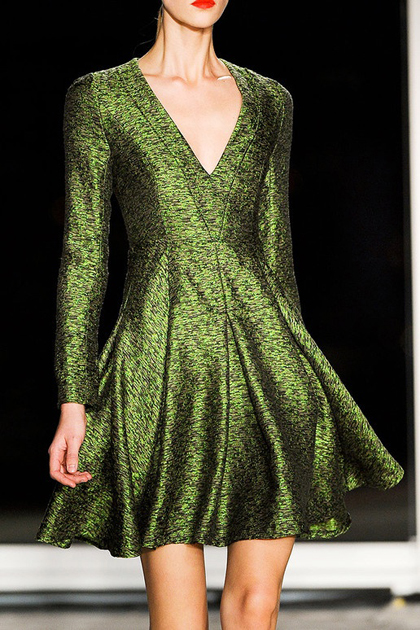 Margaret has a gorgeous curvacious figure, so I also shared this image of a similar neckline on a bustier woman than the model in the green dress:  the stunning Sophia Loren.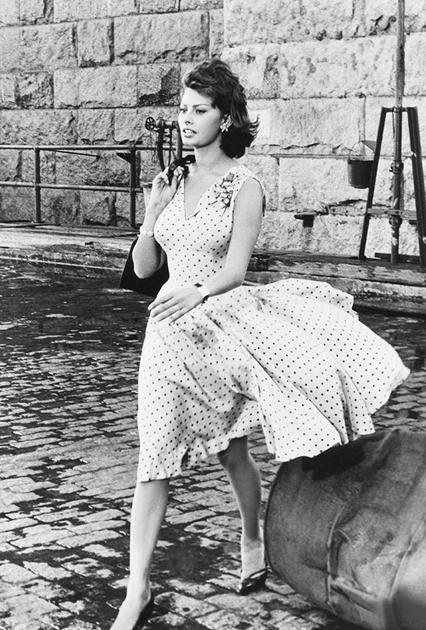 When I sent her the link to these new sketches via her Design Proposal Website, she responded with an email with the subject of: YES!!!!!!!!!!
Margaret's email was full of phrases like "I SO LOVE THE WHOLE THING!" and  "THE JACKET YOU'VE DESIGNED IS WONDERFUL!!!!  Don't you think it will look GREAT with jeans, too?!?!?!" and "THANK YOU THANK YOU THANK YOU!!"
I was so happy that I had finally come up with something that she was excited about!!!