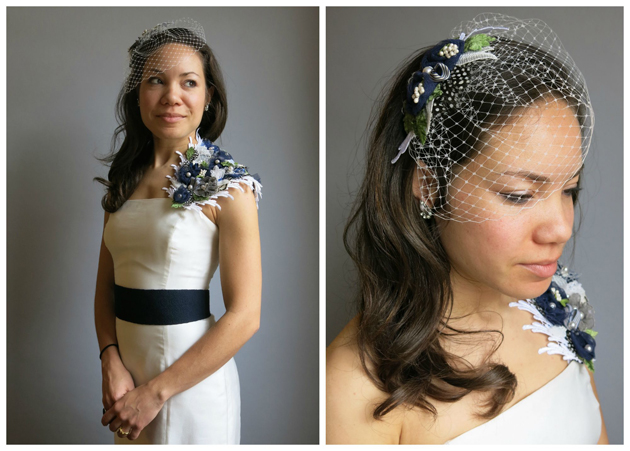 In late March, Heather came in for her final fitting and we did a little photoshoot!
For those of you who have been following the process as I created Heather's custom accessories, this will be a quick photo-filled post of the completed pieces as they left the Sewing Room for the Wedding Venue!
Can you believe how gorgeous she is? And remember that beautiful but plain wedding dress she found at a thrift store? There's nothing plain about it now!
First, I'll share the closeups of the custom veilette and the bridesmaids' brooches…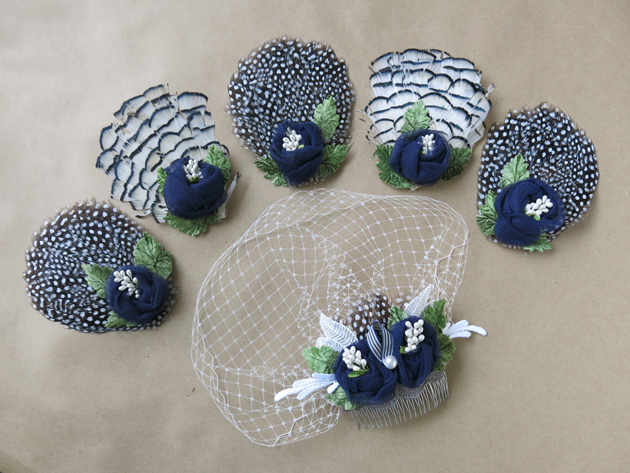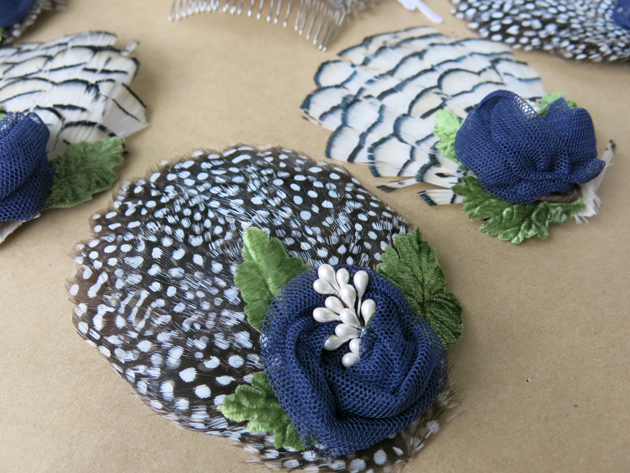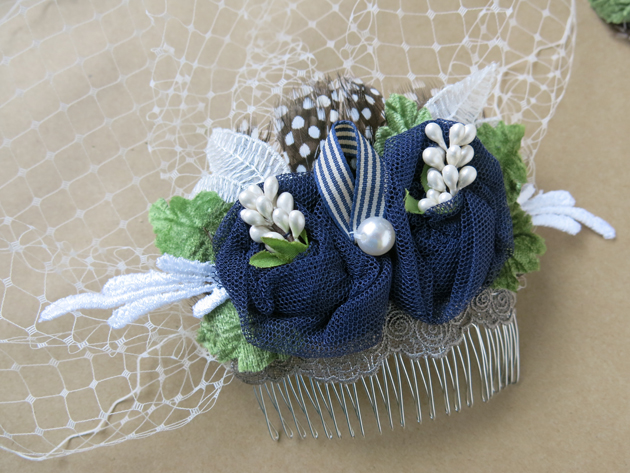 …and the belt and shoulder decoration on the dress form…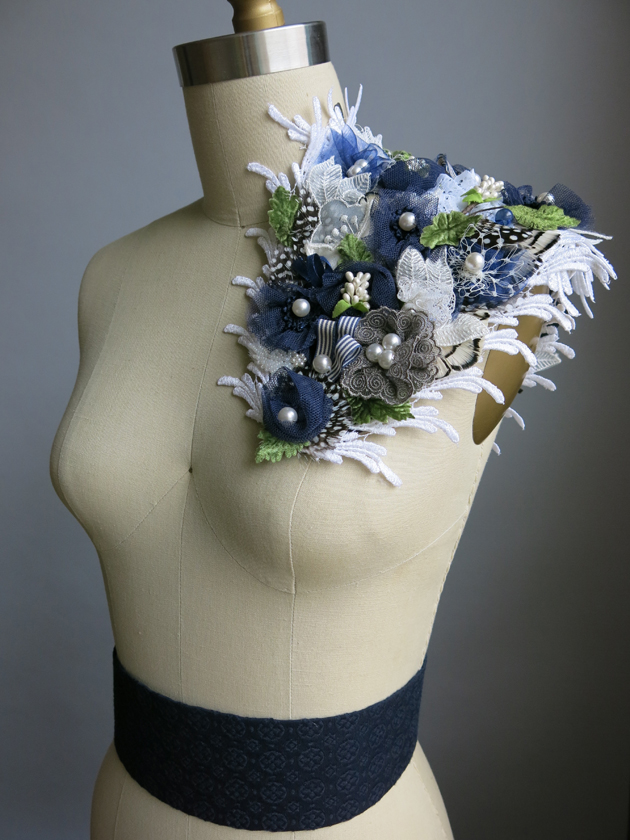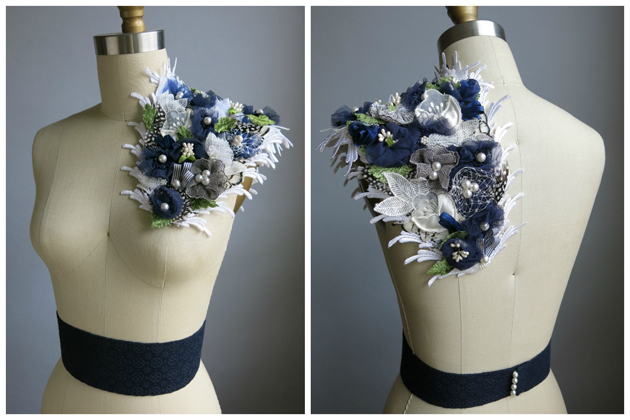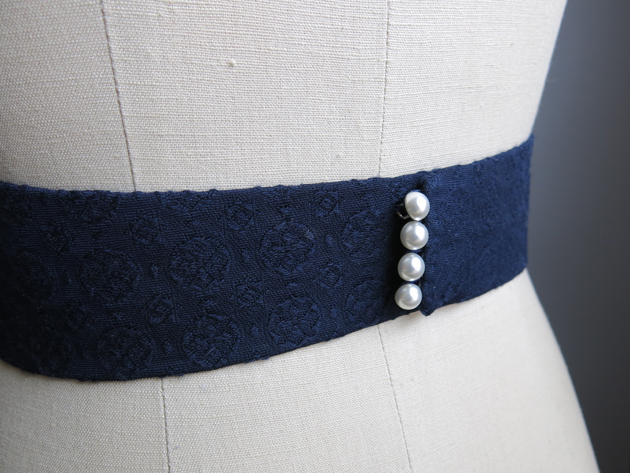 …but when Heather arrived, it all came together in the most gorgeous way.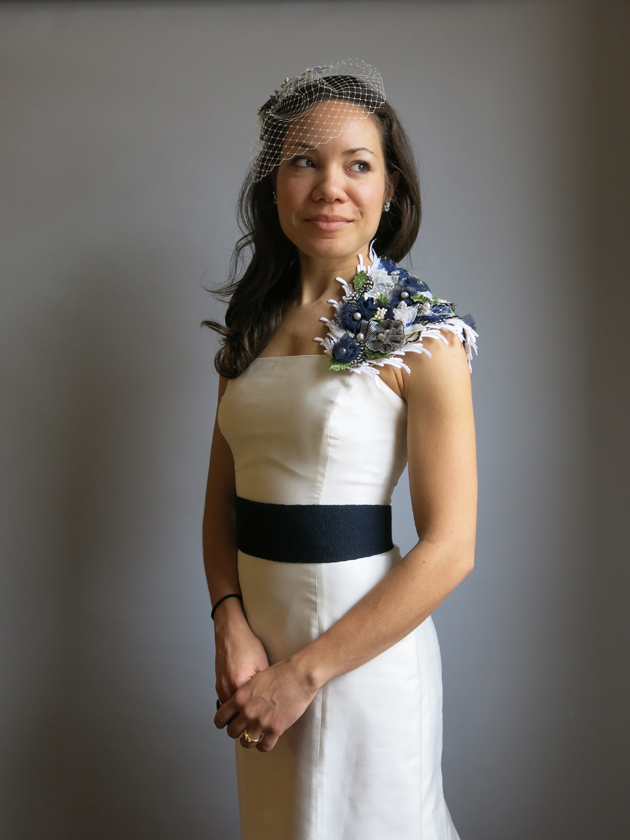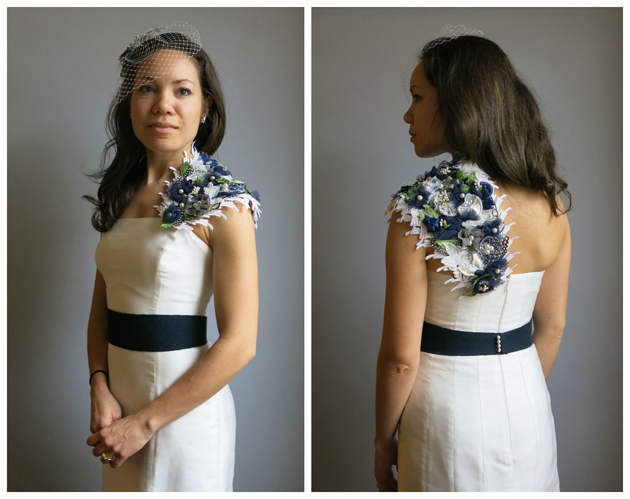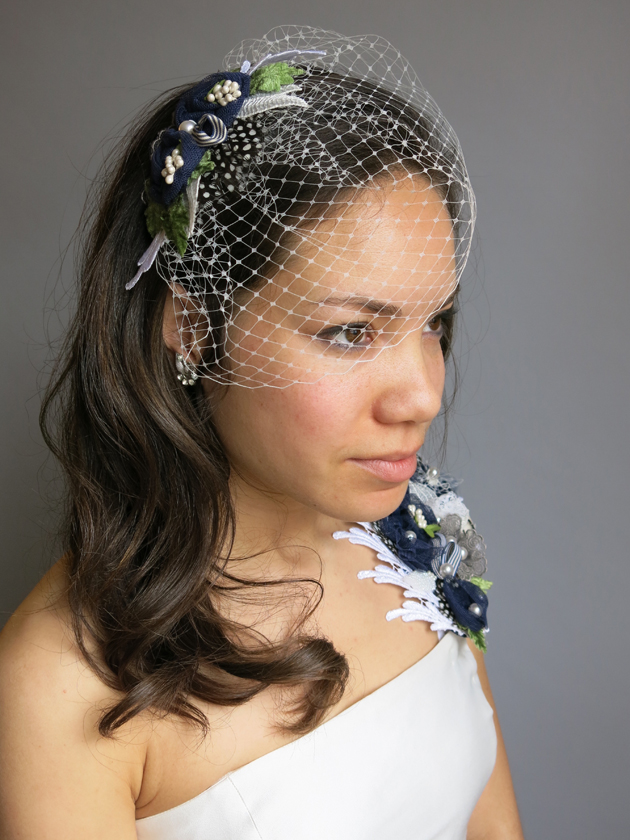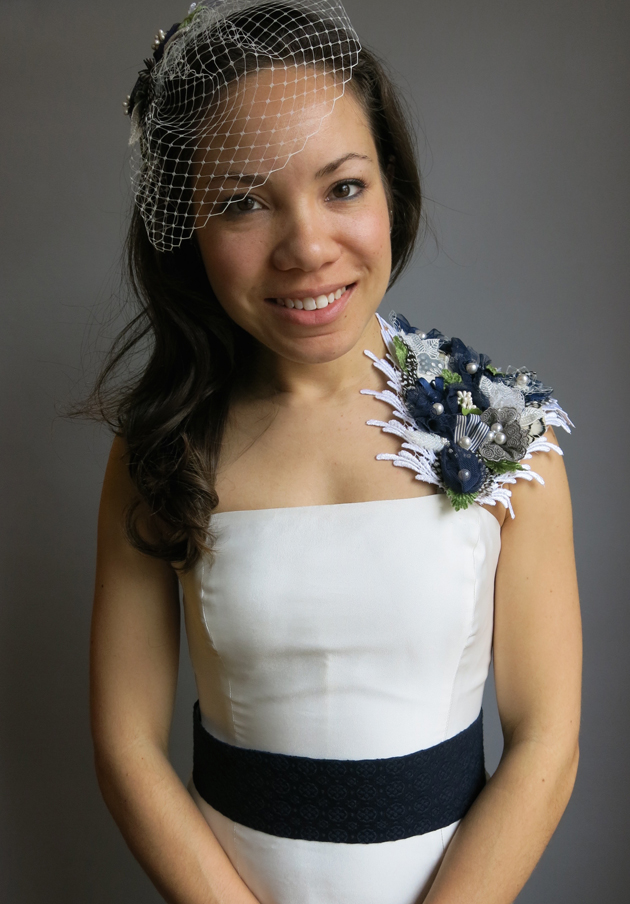 Heather was so excited and we had an absolute ball at the final fitting! She took all the pieces home with her in decorative boxes. She was especially excited to show everything to her bridesmaids and to give them their custom-made gifts!
When I added these photos to her Design Proposal Website, she replied "The pieces you made are stunning and perfect. I'm so grateful and happy with the result!"
The only thing left was the wedding day! And I'm getting chills just thinking about the photos!
NEXT POST: I'll share some of Heather's gorgeous wedding day photos by Timeless Photojournalism, if I can ever decide which ones to share…  There are so many that are beyond gorgeous, ya'll….
Never miss a post! Sign up for my email newsletter.