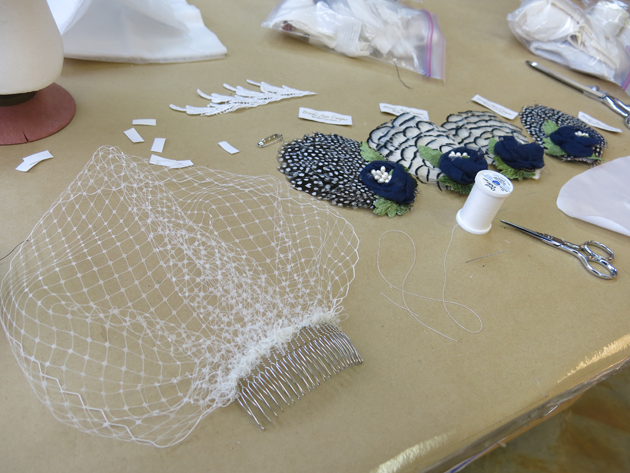 While making Heather's statement piece shoulder decoration, I was also working on several other custom accessories to dress up her thrift store wedding dress: a navy brocade belt, a decorated birdcage veil, and custom "brooches" for her bridesmaids.
The belt
The belt was the most straightforward. I shared a photo in last week's post  that showed Heather's belt and shoulder accessory in one of the earliest stages of its creation. I cut a piece of hymo canvas exactly to the shape that worked for Heather and then fused it to the back of a gorgeous navy cotton brocade.
Then I stitched the seam allowances in place and added a lining. The closure featured white pearl buttons similar to the white peal beads I used in her shoulder piece.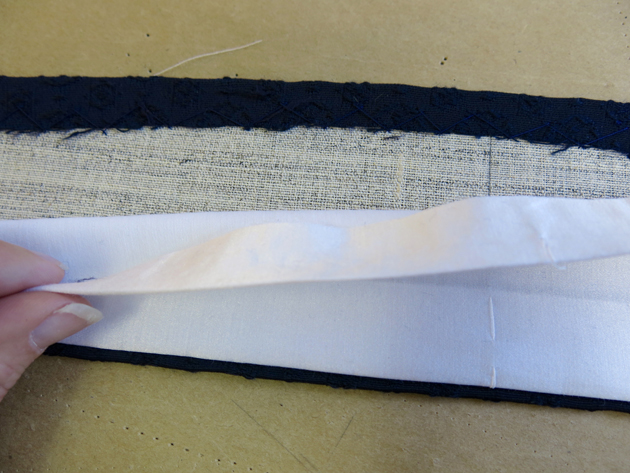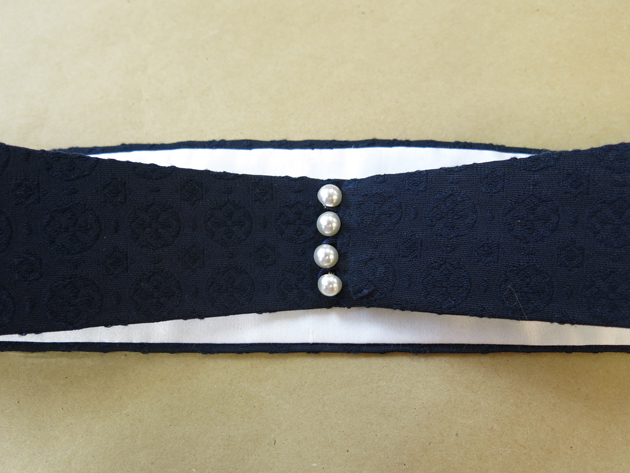 The veilette
Heather's birdcage veil (what I often call a veilette) would share some of the same flowers, feathers, and trims as her other accessories. I used ivory English veiling and added it to a comb in the shape that we determined in our fitting.
Then I began playing around with all of the materials.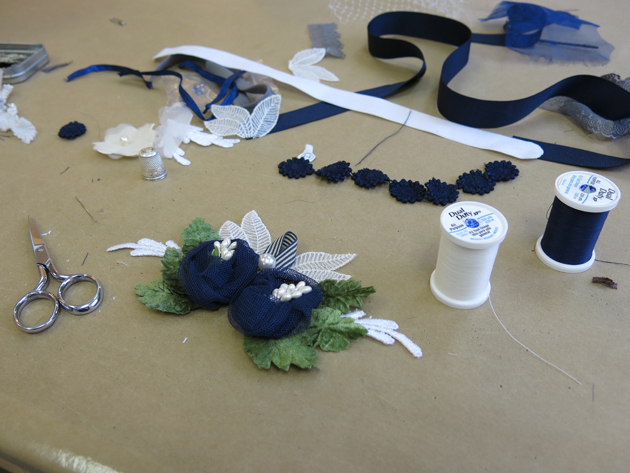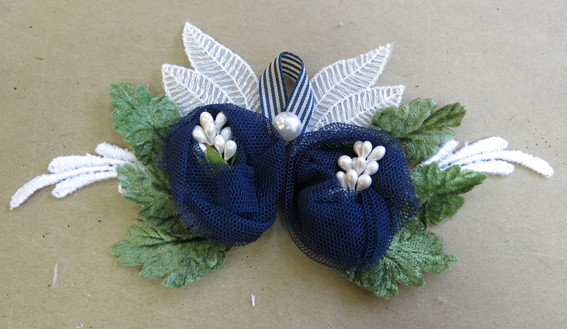 Once I came up with a design I liked, I hand stitched the layers onto the veil and comb.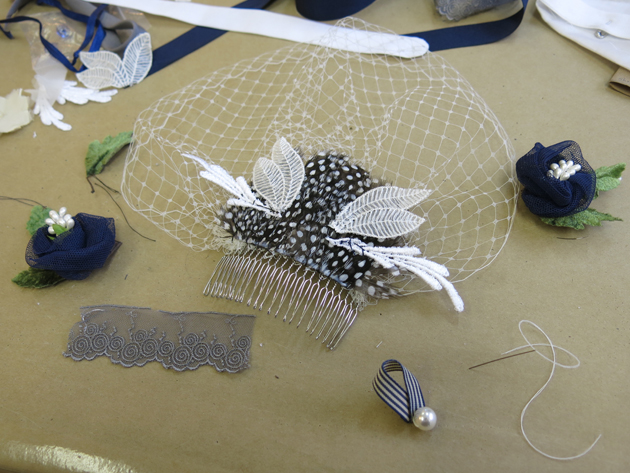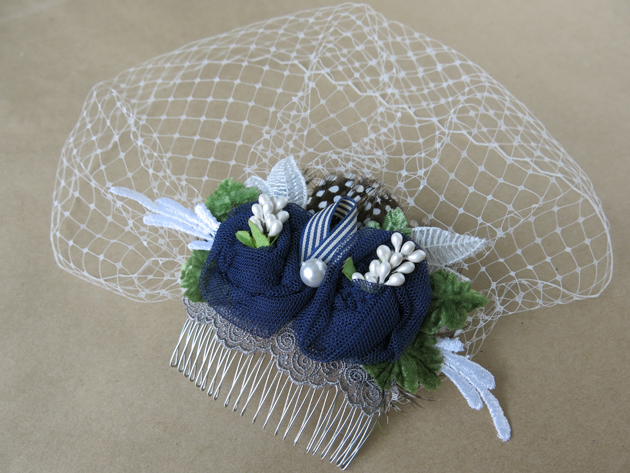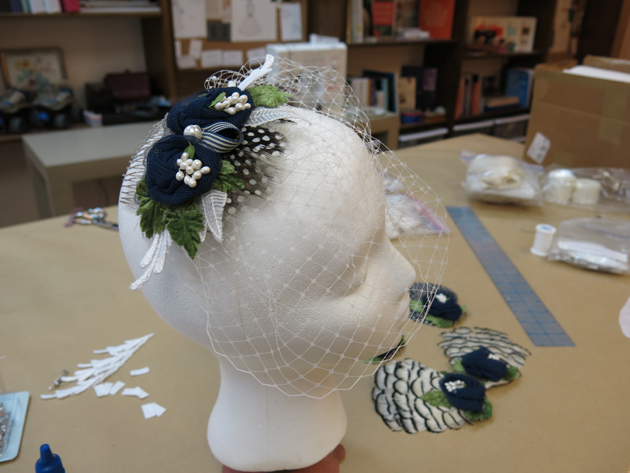 I really love millinery and bridal veils are so fun and satisfying to create!
The bridesmaids' brooches
Heather had the excellent idea of adding small accessories for her bridesmaids to wear. It would be a unique and fun gift, as well as tie in Heather's look with what the girls would be wearing.
Since Heather's look predominantly featured the statement piece on one shoulder, we designed small "brooches" using the same materials for each girl to wear on her shoulder.
Cute, huh?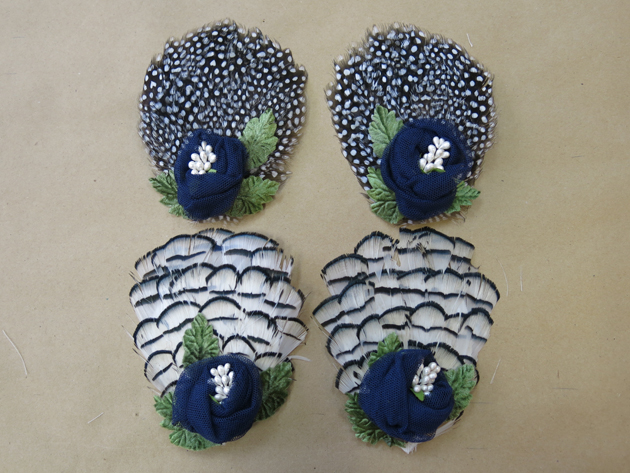 I added pin backs to the feather pads and added the handmade blue rose that was featured in the other accessories. These would look so adorable on the bridesmaids' striped dresses!
Once everything was ready, I invited Heather to her Final Fitting and Delivery Day. I couldn't wait for her to see the final pieces!
NEXT POST: Heather's final fitting and mini-photoshoot!