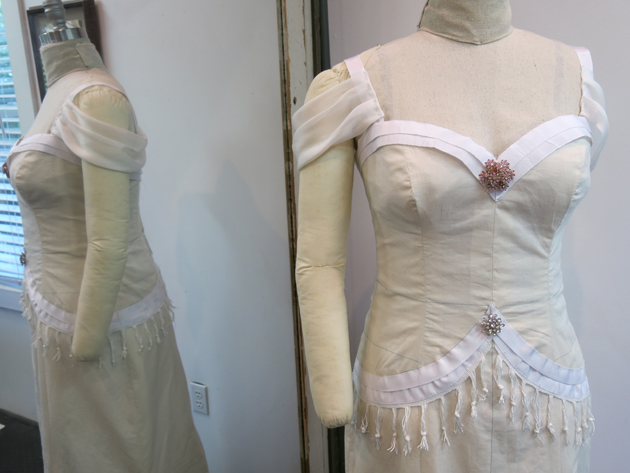 The mockup for Loula's custom wedding dress was fairly easy to create because I had already put so much work into properly fitting her custom undergarment.  I merely had to make a few adjustments to the bustier pattern to make a new pattern for the dress bodice which also made the creation of the skirt pattern fairly quick and easy.  I made the mockup dress out of muslin and trimmed it with temporary ribbons, fringe, and brooches.
I followed the same neckline as Loula's bustier, marked out my style lines as well as some reference lines on the muslin, and started machine basting it together.  I tried the bodice and the skirt onto the dress form with some brooches from my own personal collection, just to see how it fit over the bustier.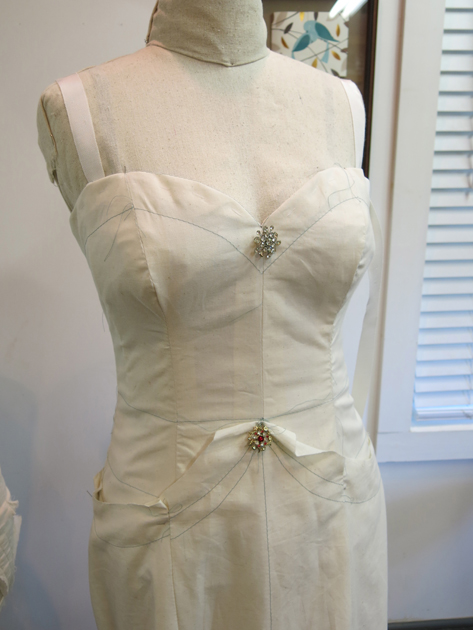 Then I started patterning out and making "trim" for the mockup.
As a former milliner, I love working with unbound grosgrain ribbon.  It can be shaped, or "swirled", to follow curves.  In millinery, it is often used to create perfectly shaped hatbands, but it can be used many different ways.  I used red unbound grosgrain as a trim detail in Leah's custom wedding dress.
To create the curved pleats at Loula's neckline and hipline, I used two sizes of unbound grosgrain ribbon.  I made a paper pattern of the precise curve I wanted and pinned the ribbon through the pattern into the table.  See how there are lumps and bumps on the inside edge of the curve?  This technique eliminates the waves and allows the ribbon to be flat!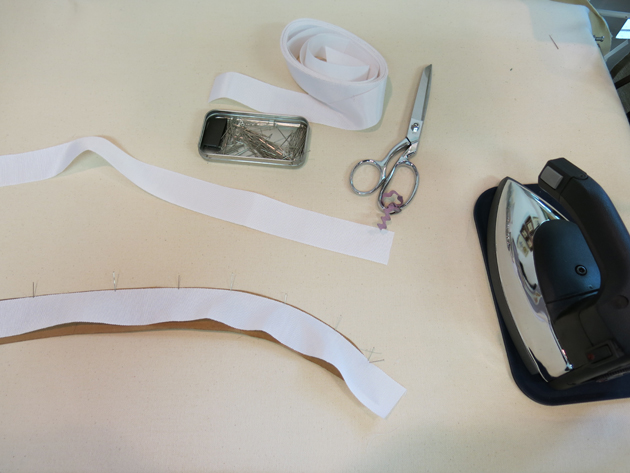 You can shrink and pull the ribbon with the steam, heat, and pressure into the smooth shape you desire without having to make darts in the ribbon!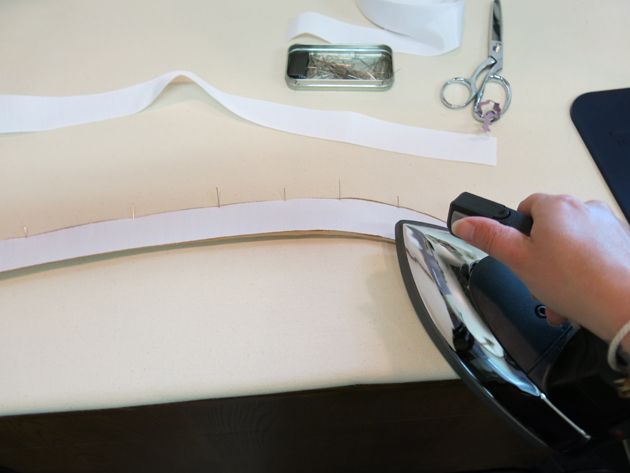 The hip curve was even more rounded, but it still swirled beautifully.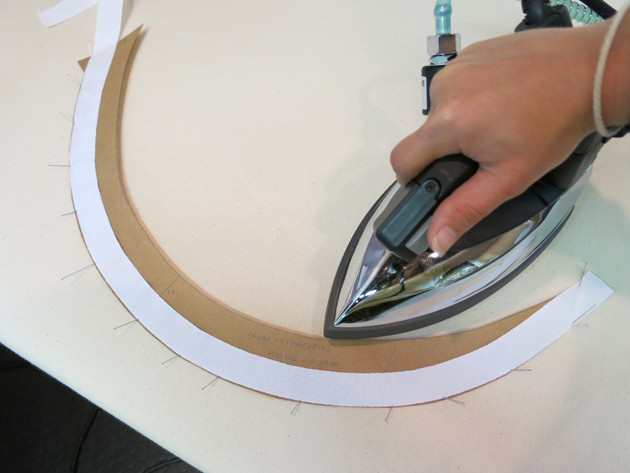 I basted these ribbons to the mockup dress, and would ultimately use them as the interfacing for the real pleats on the real dress.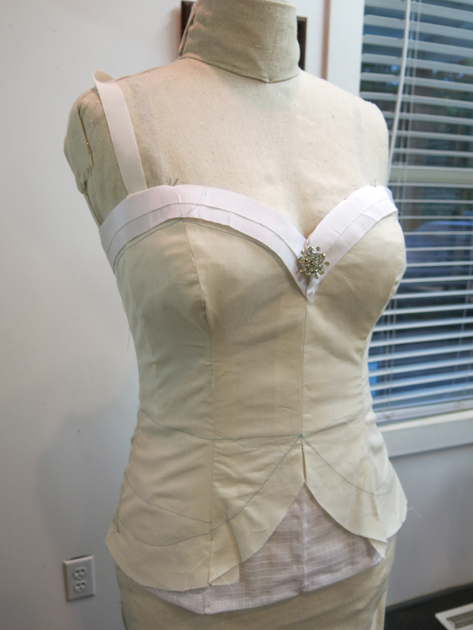 For the mockup corset back, I simply drew it onto the muslin while using a zipper for our fitting as a temporary closure.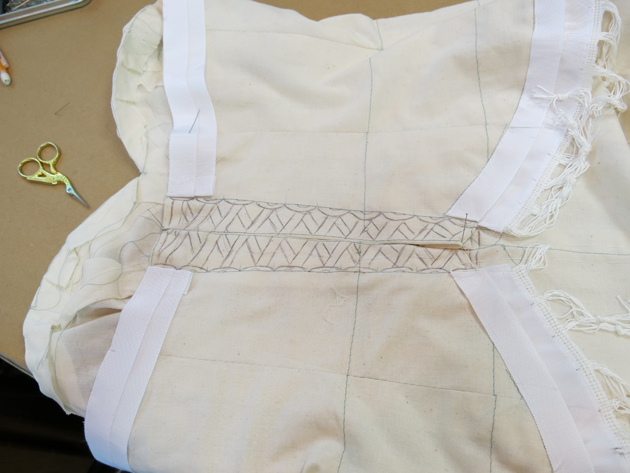 The "fringe" on Loula's wedding dress will be made out of metal beaded chain.  For her mockup, I found the longest cheap stuff I could find to simulate the look.  For the real dress, it will be sparkly-deco-mardi-gras, but for the mockup it looks more like stringy-rastafarian-saloon-gal!  It's all just a way for Loula to get an idea of what it will look like, without spending a lot of time and money on the temporary.
For mockups, one always has to use a little imagination!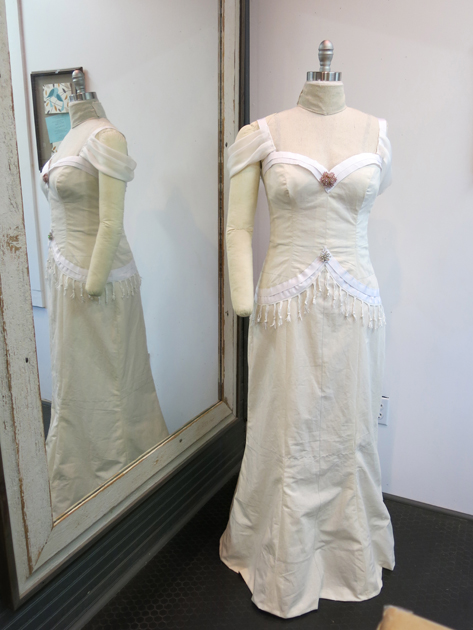 The bustier undergarment and mockup dress were finally ready for Loula to try on!
Next post:  Loula!  In the studio!  For her first real live fitting!
Never miss a post! Sign up for my email newsletter.