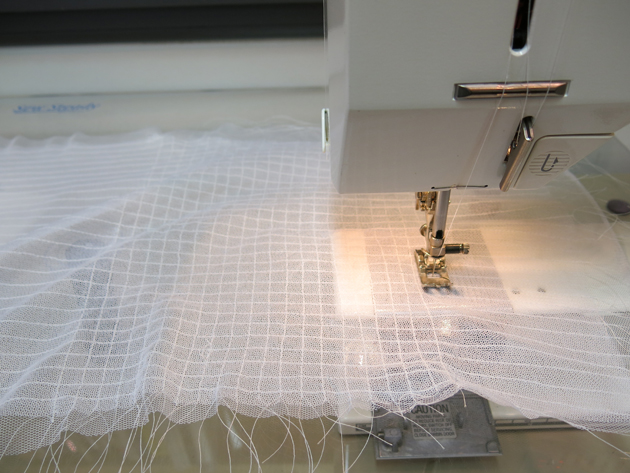 My best friend Loula's custom wedding dress was to be a form fitting evening gown with a corset back.  Though the dress would have straps, I wanted it to fit as if it were strapless and have the necessary structure inside to make the corset-laced closure work perfectly.  I used some techniques I learned back in graduate school peppered with some new techniques.
A lot of undergarments these days are made from stretchy material, but it would be very important that Loula's bustier is made from stable fabrics.  It would fit similar to a corset with steel boning adding a lot of strength and support to the dress and the lacing closure.  Contrary to what you might think, corsets (bustiers, corselettes, etc.) are actually very comfortable to wear if fitted correctly.  They give you a lot of postural support and actually make you look and feel great!  Loula was really excited to wear a boned bodice on her wedding day!
To make Loula's bustier, I took two layers of nylon power net, one on-grain and one cross-grain, and quilted them together in a grid pattern.  This would make for a very lightweight undergarment that was also very strong.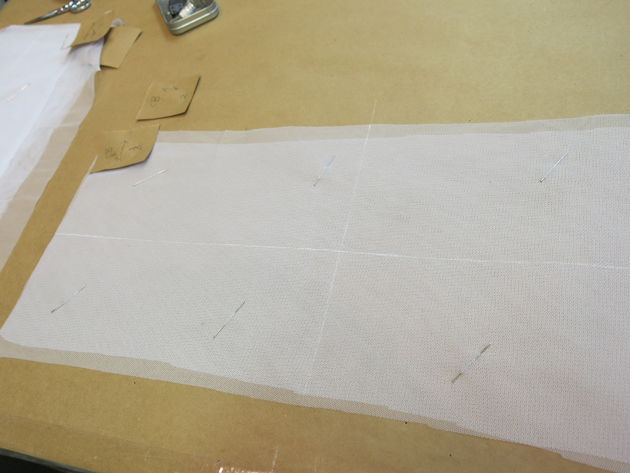 I started from the center and machine-stitched each line a presser-foot's length away from the previous line.  I learned that this causes a lot of shrinkage!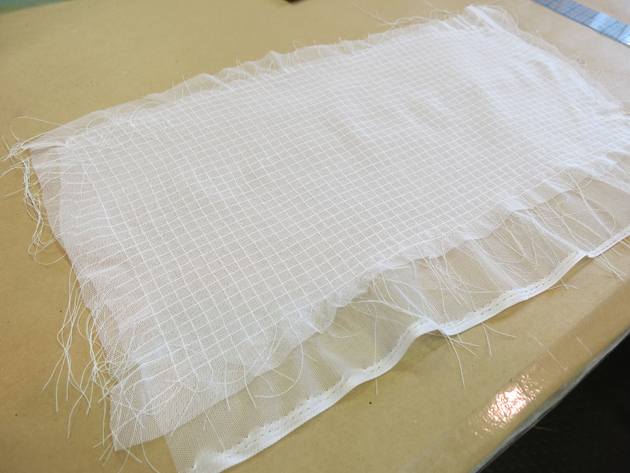 Then I trimmed the excess from the quilted powernet and used my corrected pattern to cut out the pieces.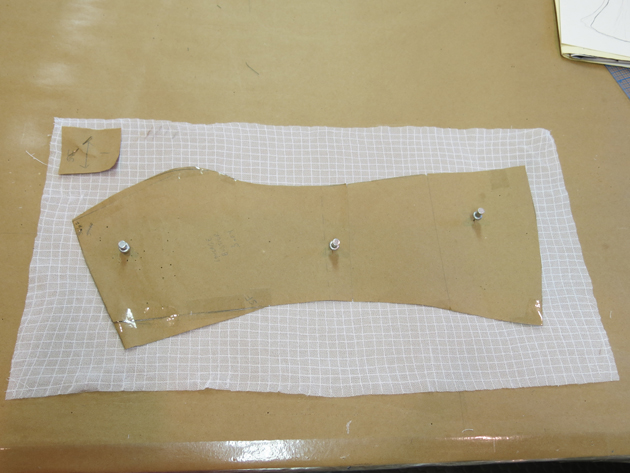 Once all the pieces were quilted and cut, I pinned the bustier together and tried it on the form.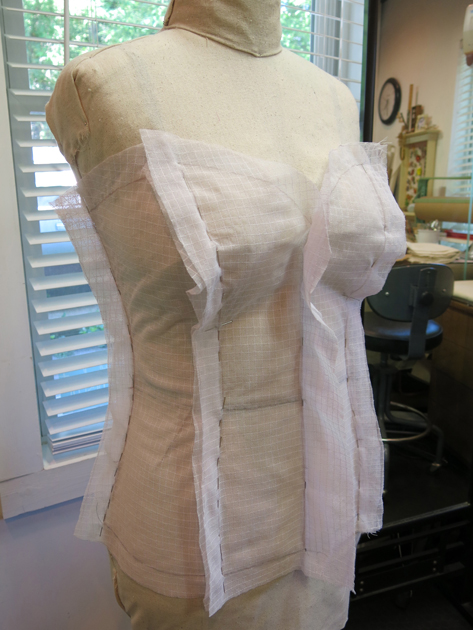 I then basted the seams together, stabilized the neckline, and put in some temporary bones for our fitting.  I tried a modified version of Lynda Maynard's appendix to Kenneth D. King's book "Birth of a Bustier" as my initial boning layout.  These were just temporary plastic bones that could be moved and repositioned in our fitting, so it was fun to try out new things (a theme you will see often in the creation of Loula's dress.)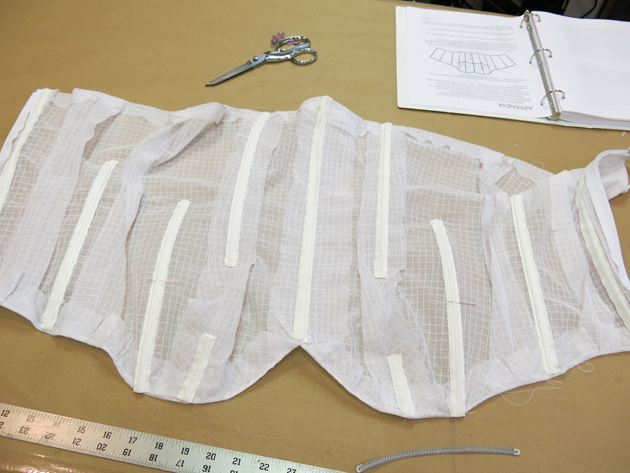 I even made some impromptu "underwires" out of flexible spiral steel bones.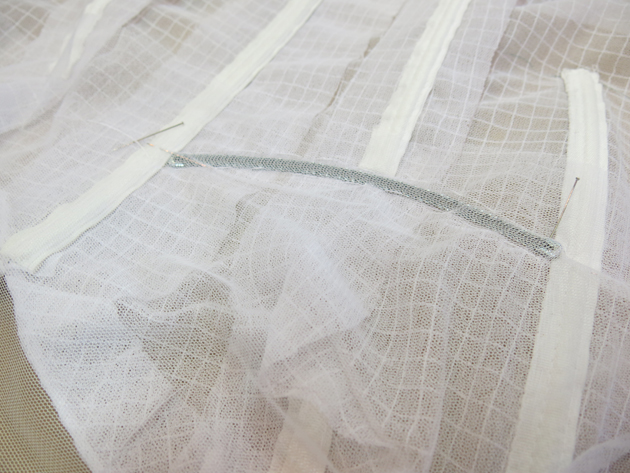 Ta da!  The bustier was now ready for the fitting!  You may be asking "where is the corset back you keep talking about?".  Until the fit is correct, I will continue to use a zipper adding the lacing in at the end for a perfect fit.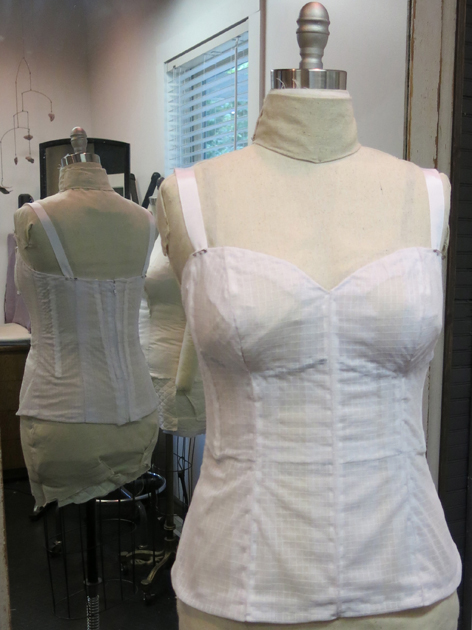 Next post:  I make the muslin version of Loula's wedding dress, attach it temporarily to this undergarment, and get everything ready for our first real fitting!