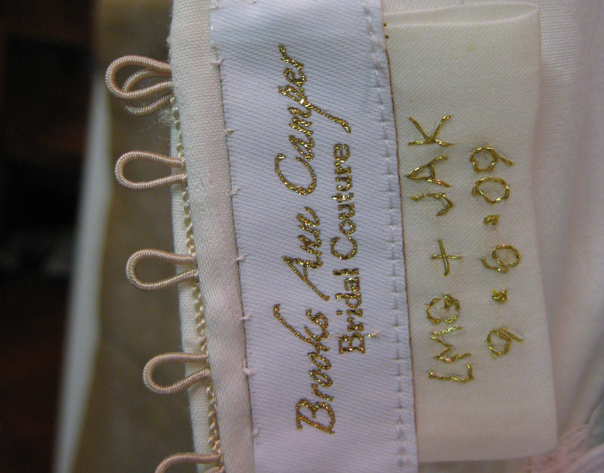 Potential clients!  I apologize for the spoiler!  I wanted to post this photo here, even though I guess it gives away one of the surprises that I do for every bride.  I always hand embroider the bride and groom's initials and wedding date onto the dress label.
I also love requests to add other customized personal touches.  One of my brides requested that the initials of friends and family who had passed away be embroidered into the hem of the dress.  Another wanted to have a small veilette made out of her mother's 1960's cathedral veil.  It is such a pleasure for me to add special personal touches!  It's yet another way that each dress is completely unique and completely "you".
Never miss a post! Sign up for my email newsletter.