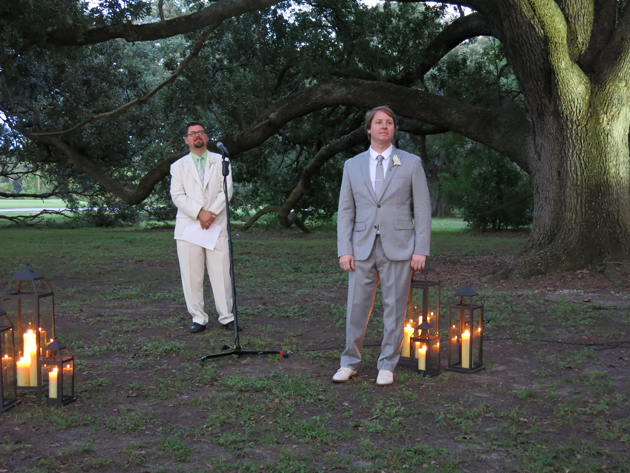 Whew!  Where was I??  I've been away from blogging for weeks and I've been way behind on sharing with you the process of creating my best friend Loula's wedding dress!
I'm still unwinding from the amazing incredible fantastic weekend I had in New Orleans for Loula's wedding day.  We had an absolute blast.  She looked gorgeous.  I think you'd be hard pressed to find someone who didn't think that the dress was absolutely perfect for her.  Just like her groom and officiant in this photo, I know you are dying to see Loula!
I've been debating on whether I give you a sneak peek now, or continue along with the process as it happened.  For various reasons, I've decided to do the latter.  So, very soon I'll share a post on pattern making.
I know, I know, you want to see her NOW!  But bear with me, dear readers, following along with the journey will just sweeten the final reveal.
Until next time…