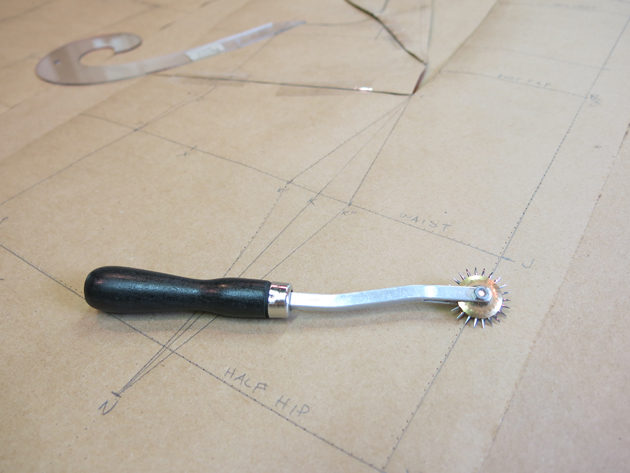 In creating a wedding dress for someone I have known and loved for decades, I got to experiment with some things that I wouldn't normally try on a regular client.  I really took this opportunity to hone my skills and try new things, knowing that Loula already completely trusted me to make her look gorgeous on her wedding day.
I started the patternmaking process by using Kenneth D. King's drafting system called the Moulage.  Since it was for Loula, I called it the Loulage. 
I learned about the moulage in a class that I took from Kenneth in the fall of 2011, but had only tried it once.  I've developed my own patternmaking method over time, but it is always a joy to try other people's systems.  In custom patternmaking there is no one "right way" to achieve perfect fit.  I love learning from others, utilizing bits I love and grumbling over bits I would have done differently, in order to develop and perfect my own style.
To get even more practice using this method I had my talented assistant Alyssa work on a moulage using her own measurements while I also made one for myself.  I would end up using my moulage draft to make a dress for myself to wear to Loula's wedding, but I'm getting ahead of myself…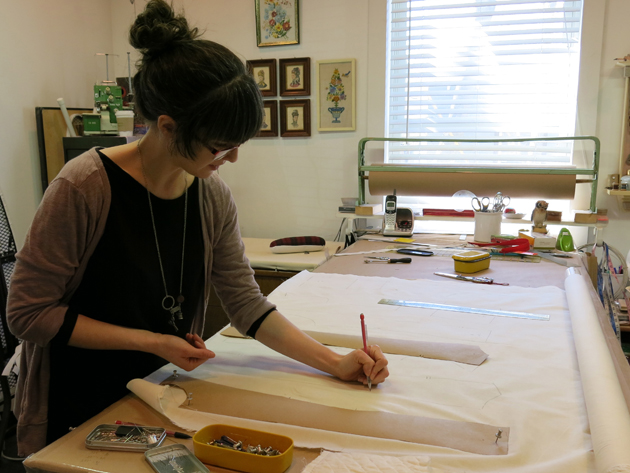 This system involves taking a specific set of measurements to create a "body double" flat pattern of the unique individual that fits them like a glove (or as Kenneth D. King states "like a sausage in a casing").  Once you have this basic draft of the person, you can add whatever ease or design details you'd like to create a well-fitting garment of any design.
The basic draft ends up looking something like this: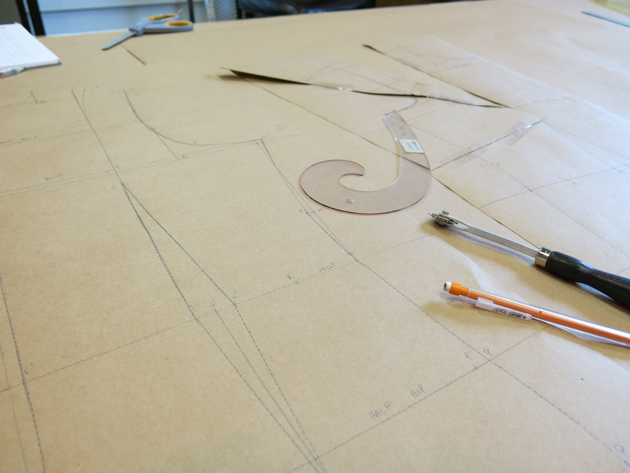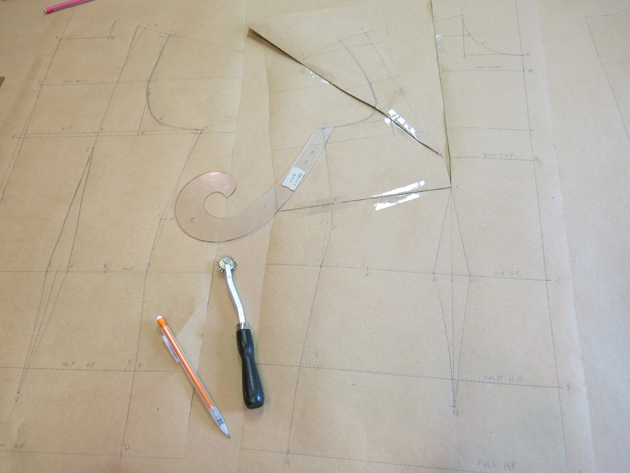 This can then be translated into a clean princess seamed pattern pieces that can be made into a "fitting shell" mockup for the individual to try on.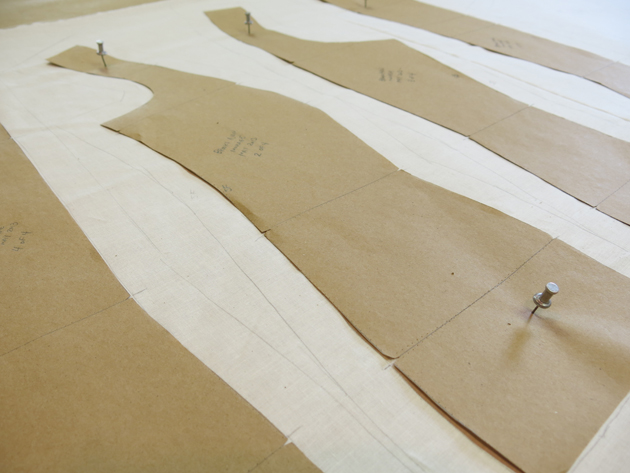 Using Loula's unique measurements, I had already made a "Size Loula" dress form where I was able to test the muslin version of the Loulage.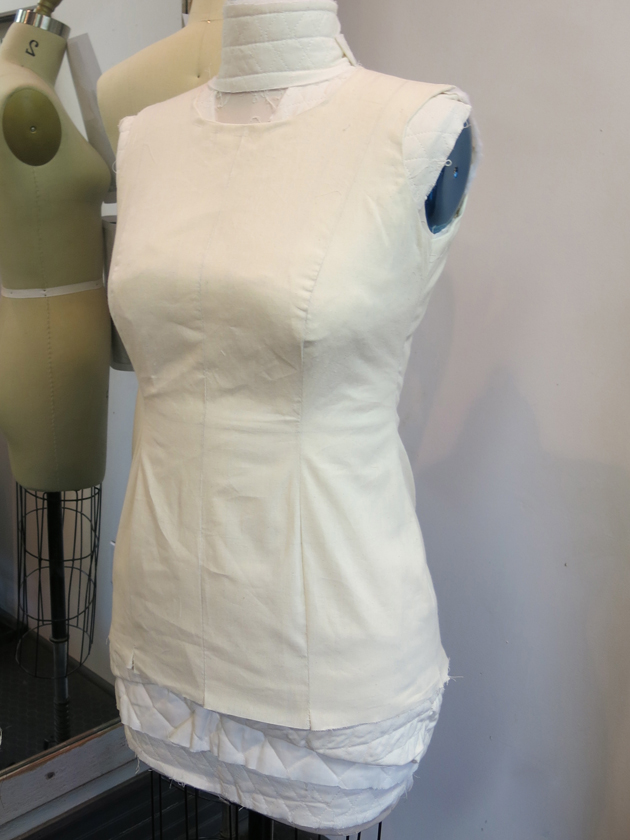 Not bad!  There are a few fit issues, but they are very minor.  So, next I needed to figure out if the problems are with the Loulage mockup, or with the dress form, or a little of both.  Since Loula lives in New Orleans and I'm based in North Carolina, I mailed the mockup and asked her to send me some photos of her wearing it.  It would be a unique experience having a long-distance fitting without being able to touch or pin or cut, but I was up for the challenge.
Next post: my first fittings via the US Postal System!
Never miss a post! Sign up for my email newsletter.