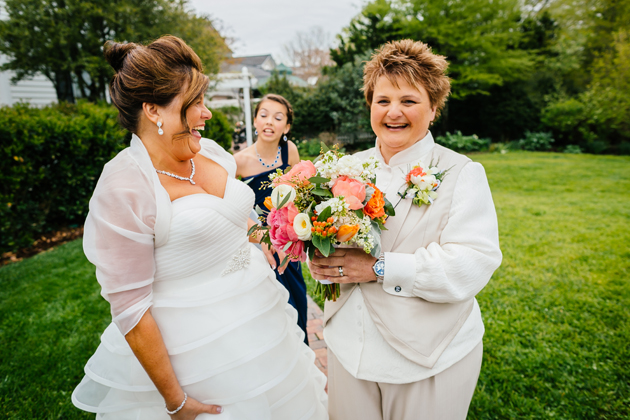 I am so happy to finally be at the point of this blog to share with you Diane's wedding day!  It's been a while since the April wedding and I've been slowly keeping you updated on our journey together as I had moments between my move, my classes, and my more recent bride.  If you'd like to start back at the beginning of the story, back when Diane first contacted me to create her bridal "outfit with pants", click here.
As you can tell from these photos, Diane and her partner Dina are a lot of fun and were really a joy to be around.  Their love was infectious.  Even though I did not make Dina's dress, she came to almost all of Diane's fittings, encouraging her and helping her make design decisions and keeping smiles on everyone's faces.
I had the pleasure of being invited to the wedding and it was a beautiful emotional experience.
Nick Pironio of Looking Glass Weddings provided all the photography you see here.  So without further ado…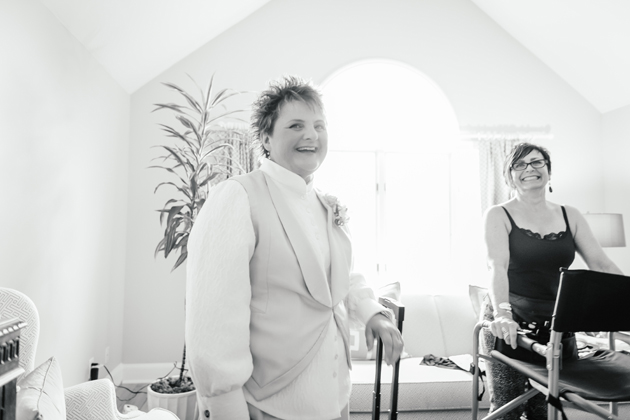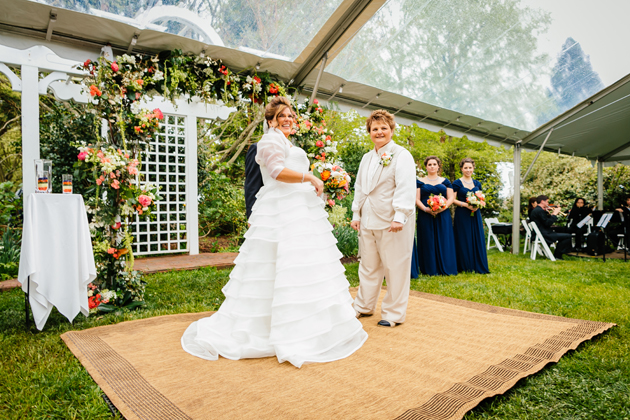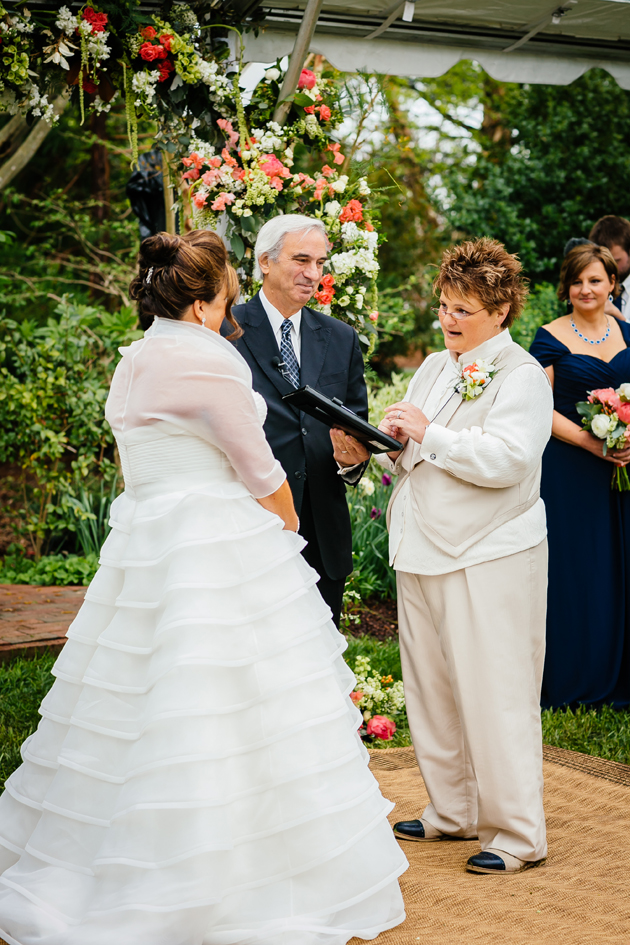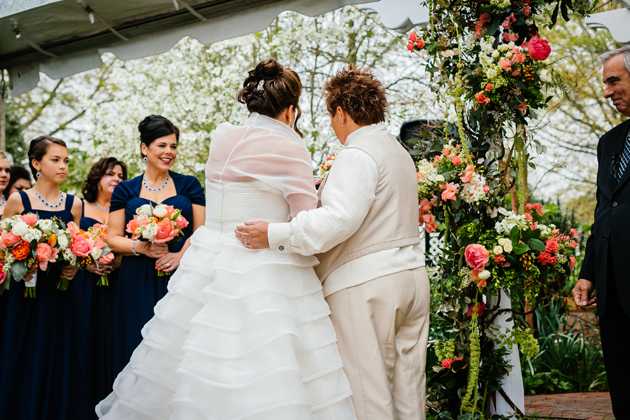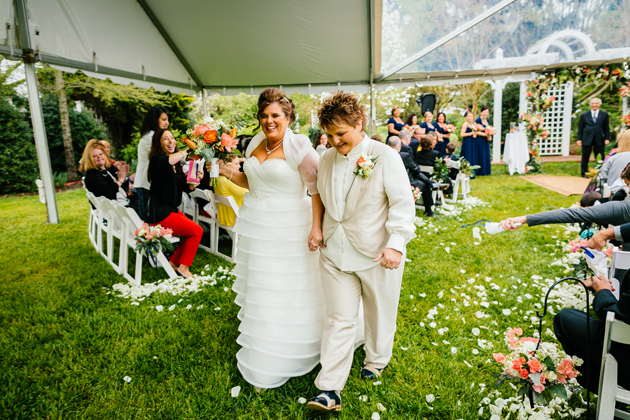 From Diane:
There are no words that can fully describe the joy I experienced working with Brooks Ann and wearing her creations on my wedding day.  If you ever have the chance to work with this talented, creatively gifted woman, count yourself very lucky!

I was a plus size bride marrying my partner of 24 years, and did not fit the traditional bride descriptions.  I wanted an outfit that consisted of pants, a fancy blouse, and a vest AND I would be having weight loss surgery prior to my wedding.  Brooks Ann was not only accepting, but excited, viewing me and my outfit as a fun challenge.

I left our first meeting feeling like I had found the perfect person to partner with.  Throughout the entire process, I couldn't believe how well she understood me. Her first conceptual drawing was 'spot-on' perfect!

I have never felt more amazing, dapper, comfortable, and proud than I did when I put on my special outfit on my wedding day!  And the best part, when my partner saw me in the outfit for the first time, she told me I looked beautiful with tears in her eyes.

As I look through the photos we have with friends and family, I love the way I look and this is all because of Brooks Ann and her talents.                              -Diane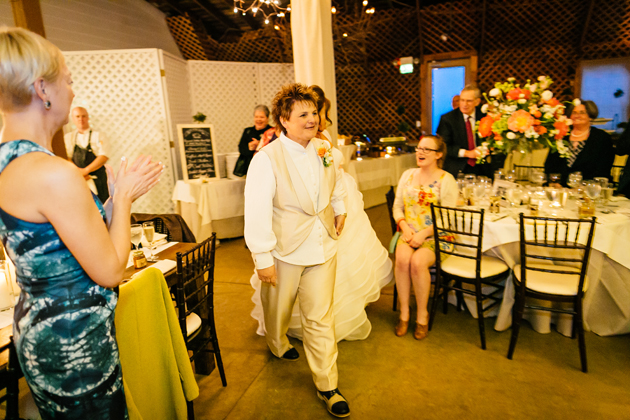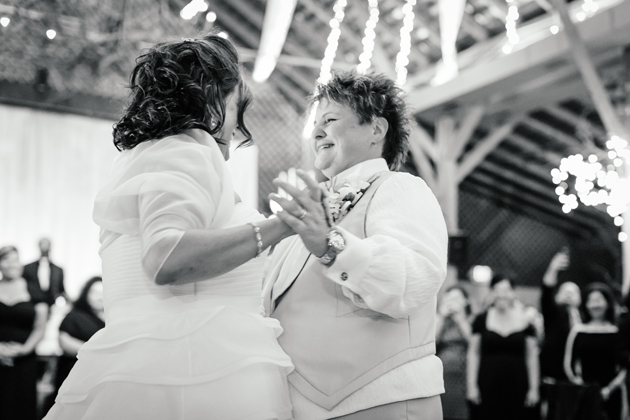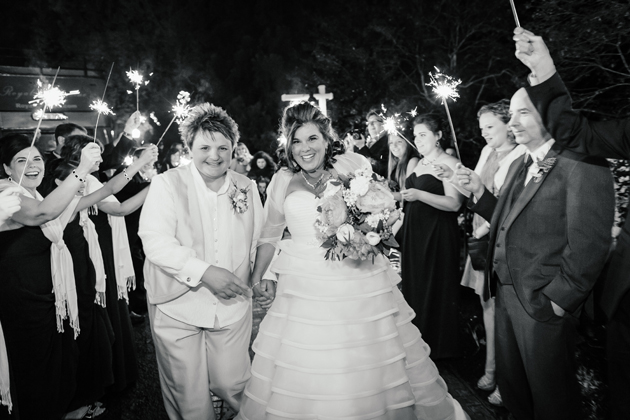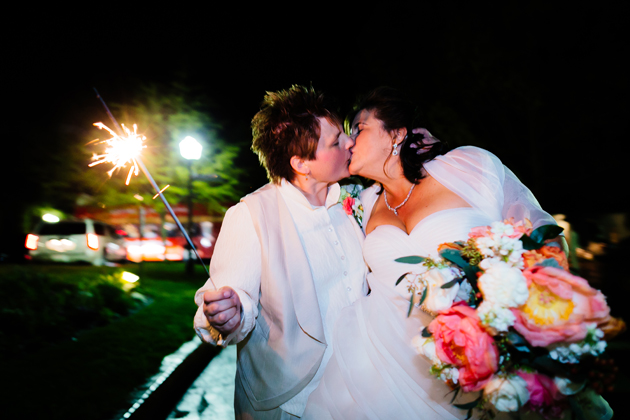 I am beyond happy for these two.  I feel incredibly lucky to have been able to get to know Diane and to help her look and feel her best on her long-awaited wedding day.  It's hard to think about this couple without smiling.   They were both truly beautiful brides.
Congratualtions Diane and Dina!
Next up on the blog:  A look inside the new studio, a new bride, a new session of my online course…  lots of goodies!  Thanks so much for reading!