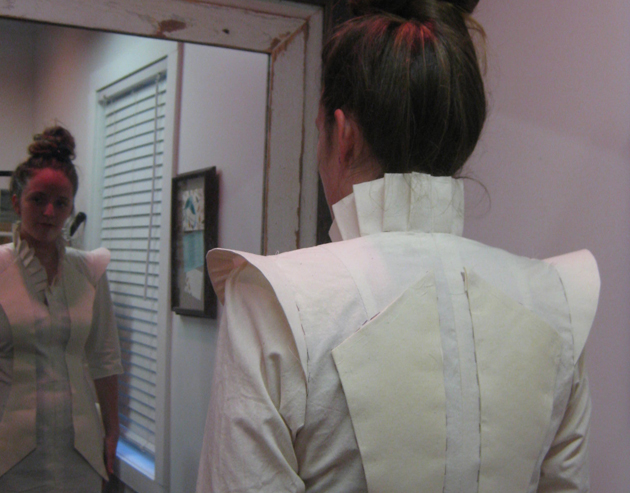 Lila Rose came to my studio one last time before heading back to Boston.  This was for our second mockup fitting and she brought along her two best friends!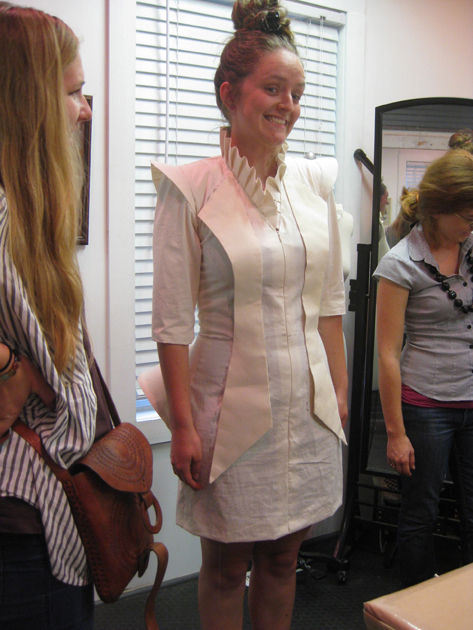 The muslin dress fit AMAZINGLY!  I made only very minor fitting notes.  It fit her almost perfectly.  She and I were both very excited!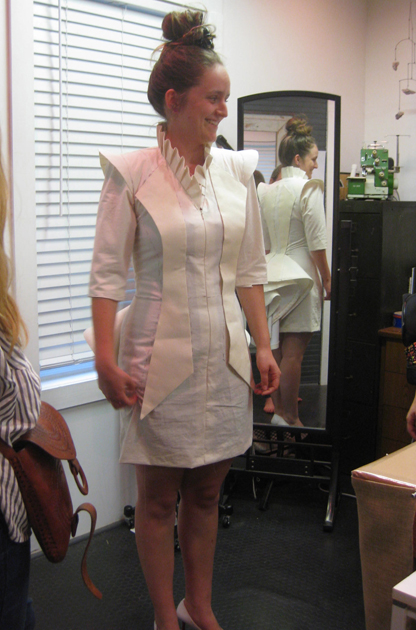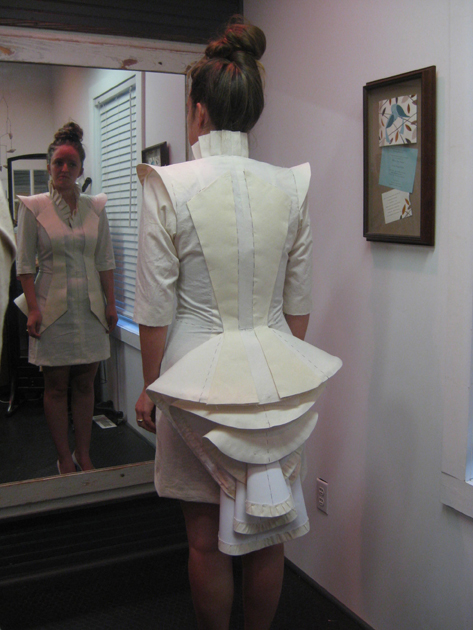 Then we tried on the train.  The new panels in the front of the dress also double as "belt loops".  We went out into the hallway so that she could see how it moves!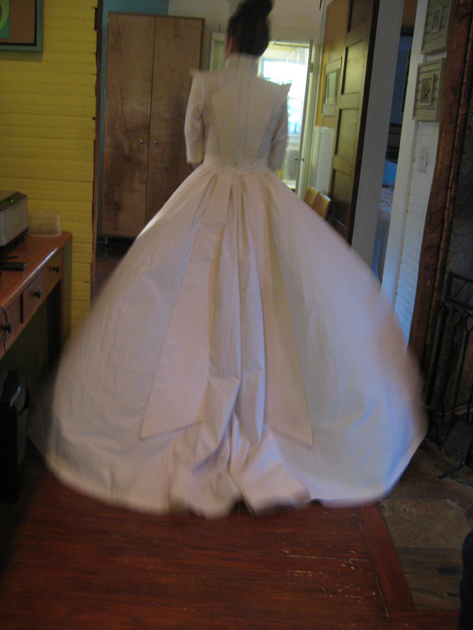 Her friend started to cry!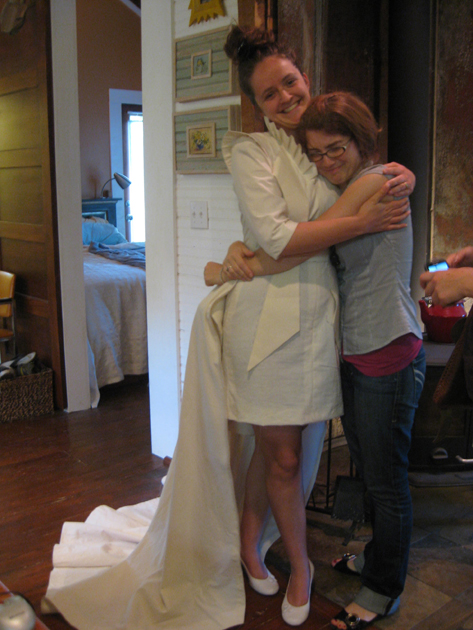 It was obvious that Lila Rose was very loved and that she was going to have one amazing wedding dress.  What a beautiful bride she will be!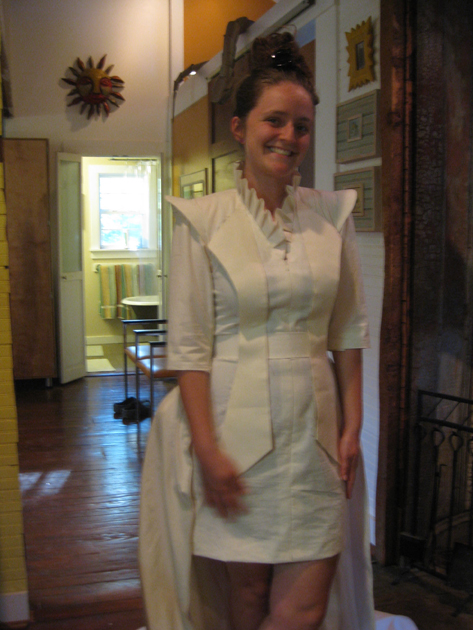 Next post:  The neon fabrics arrive and I get to work building THE dress!
Never miss a post! Sign up for my email newsletter.