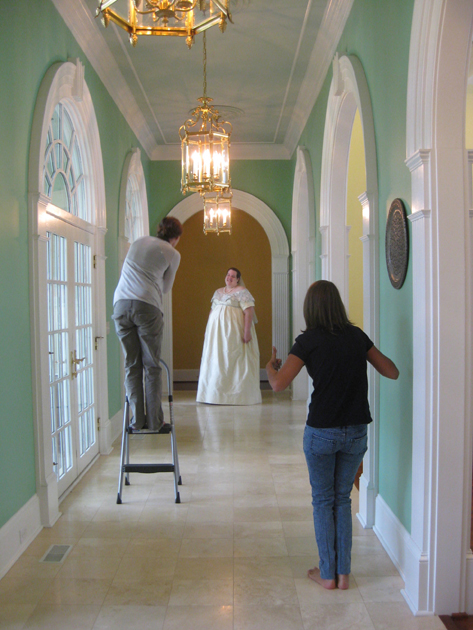 We had a ball at our Final Fitting and fashion photoshoot!!
Greta's dress was finally ready for Delivery!  Working together with Greta was a really fun experience.  Delivery day was no exception.
I packed up Greta's dress into its custom garment bag, along with the veil, my sewing kit, some flowers, some Prosecco, some Matthew's Chocolates…
I also brought with me my friend Linda of Ruby Red Design Studio!  Linda is the graphic designer that designed my logo and this website.  Although her business doesn't necessarily do photography, I asked her to photograph the event and have a fashion photo shoot featuring Greta in her dress for the first time.
The photo above is one of my favorites of the day, even though it was one that I took behind-the-scenes.  In Greta's beautiful home, you'll see Linda shooting on a small ladder, Greta beaming and radiant in her gorgeous gown, and Greta's step-daughter-to-be giving an encouraging "thumbs up".
But I'm getting ahead of myself.
Here are some of my favorite pics that I hope will show what a fun celebration we had together!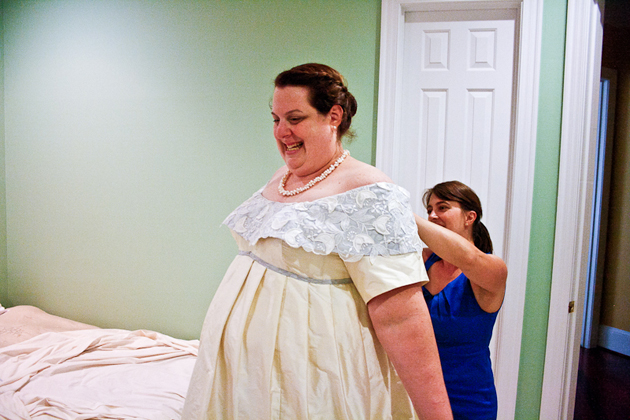 Buttoning Greta into her dress for the first time!!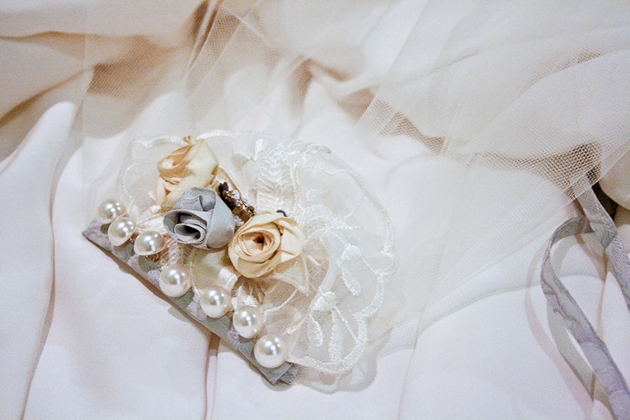 Then the veil…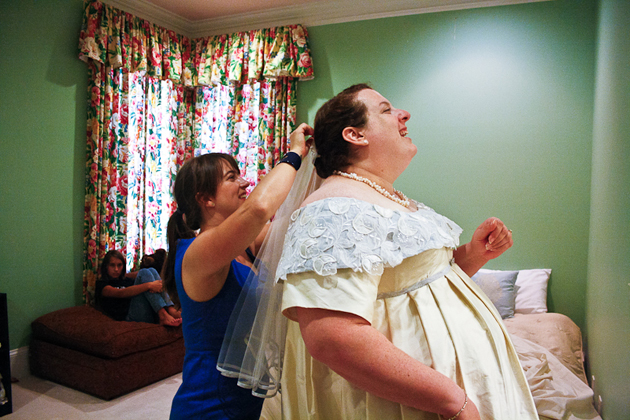 We always have fun at fittings because we are such opposite heights.  I am 4'11" and Greta is 6'1″,  but we never let that stop us from working together perfectly!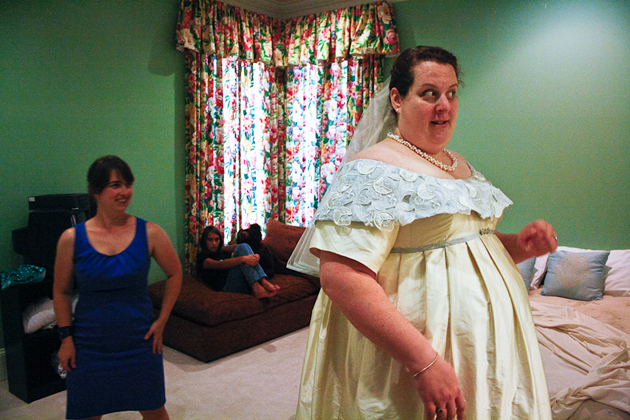 Looking in the mirror!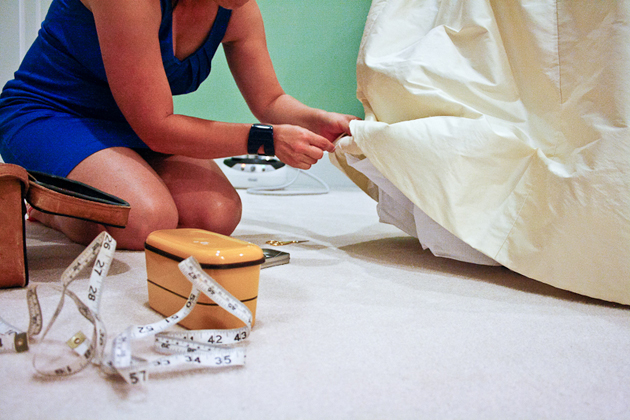 Delivery Day is still considered a fitting.  Greta's dress only needed a few swing tacks on the hemline to be moved before it was wedding day perfect!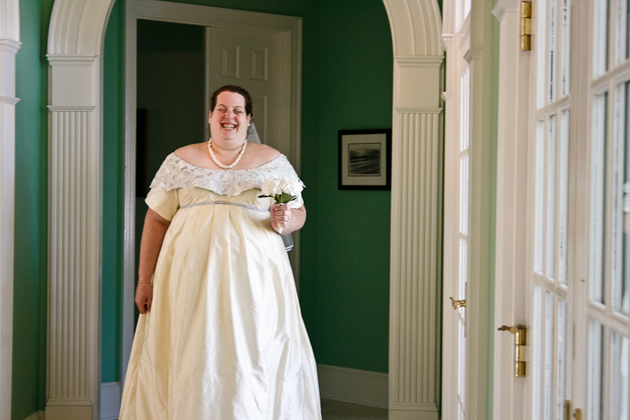 The fashion model's first photo.  I told you we had fun!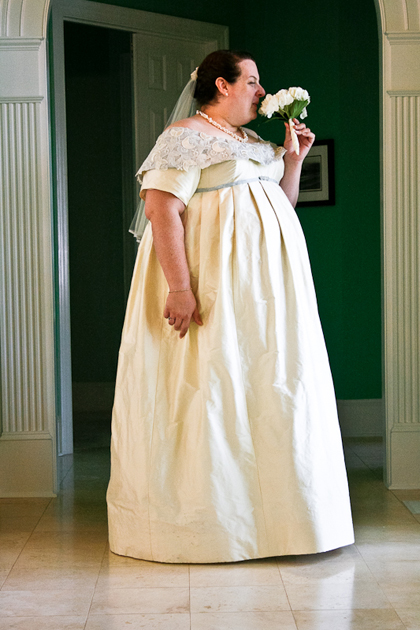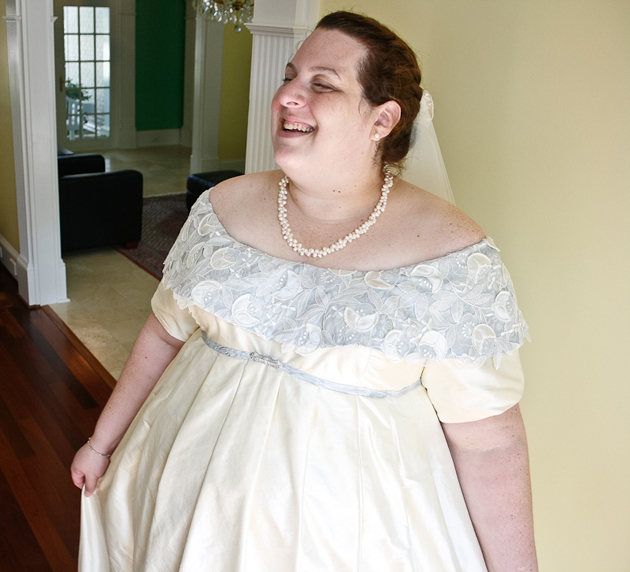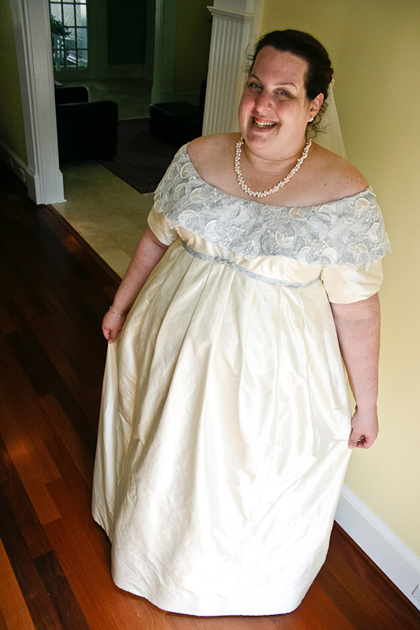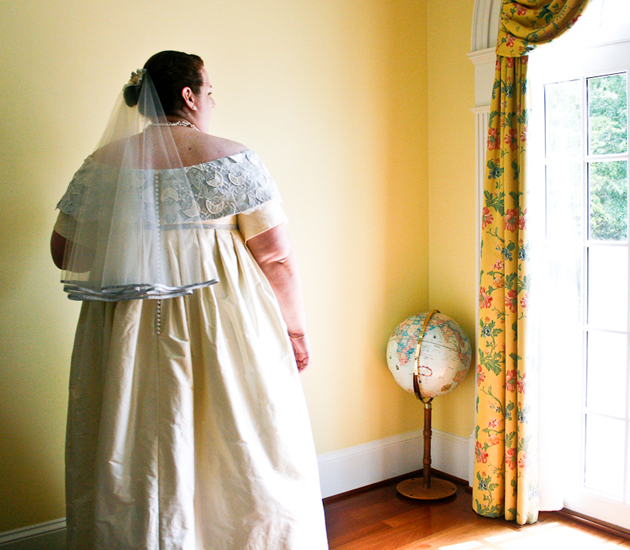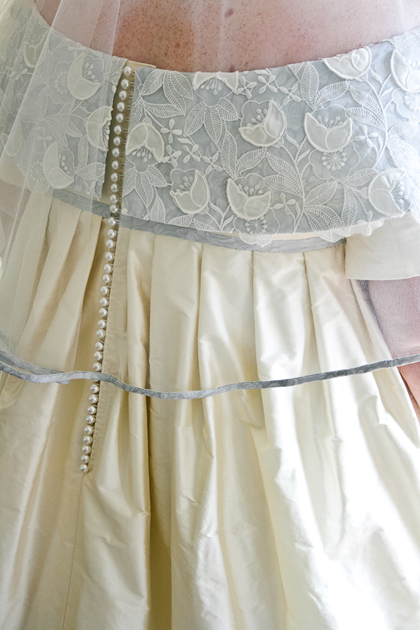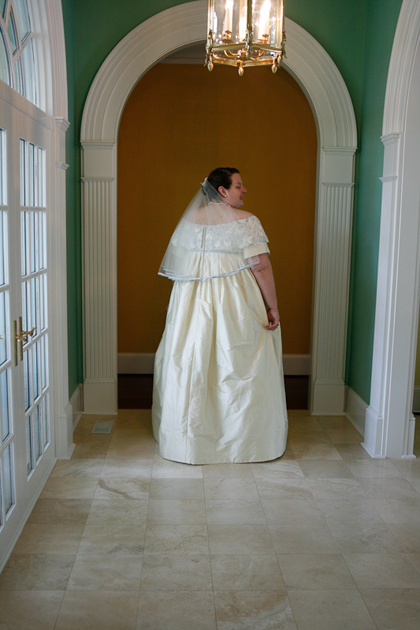 Isn't she gorgeous!!!!!
As the photoshoot drew to an end, Linda declared that there were two shots left.  I'm so glad we used them to capture these last two images!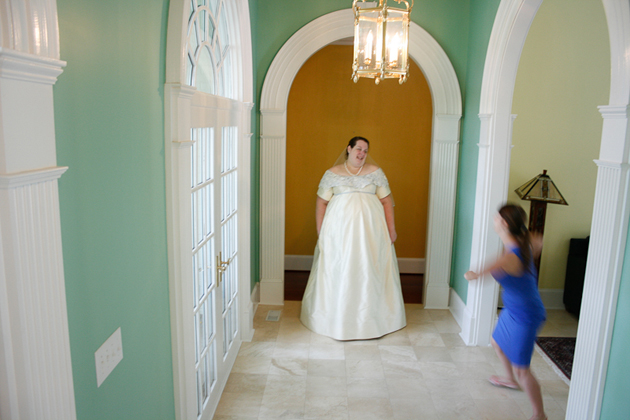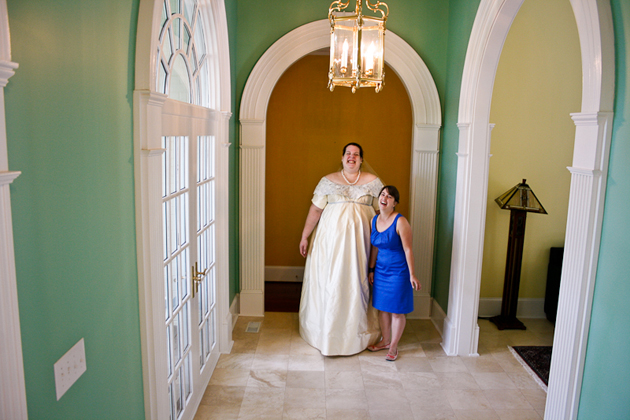 That pretty much says it all!  Gorgeous bride.  Happy dressmaker.  Smiles and laughter.
An amazing finale to an amazing experience!