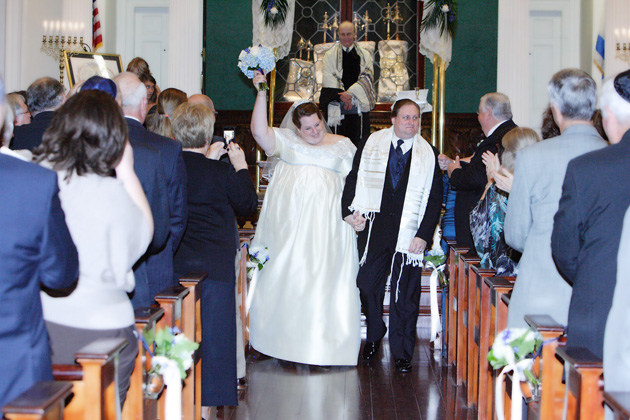 Happy New Year Everyone!!!
I'm so excited to finally share with you some of the amazing photos from Greta's wedding day!   Michel Berda of King Street Photo Weddings in Charleston, SC photographed the joyous event and has given his permission for me to share the lovely photos with you.
As you may remember from this previous post, I was unable to attend Greta's wedding.  However, I was able to whip up a photo-filled Dressing Guide and get it to Greta's Aunt Janet who gracefully accepted the job of the bride's dresser.
Here's a little about what Janet had to say:
"While I was pressing & dressing her , this gave me the opportunity to speak to Greta from the heart, with words of marriage/relationship advise, on my own without any negativity thrown in the mix.  This was truly a blessing for me, and probably for her as well. It was one of those "moments" between Greta & myself… in a crowded hotel room full of busy women…..

What you did for Greta was no less than magic…. I cannot tell you how many of us burst into tears as she walked down the aisle…. she was absolutely radiant in every way. She felt the way every bride should feel – in love, beautiful, appreciated, confident & in control of herself & her surroundings.   It was hard to take our eyes off her…. We were all SO HAPPY for Greta – she literally floated down that aisle & with her dress she was a walking sculpture – silk & lace surrounding her in perfect, Victorian elegance & comfort at the same time (how does that happen!?).
Thank you for everything Brooks Ann… obviously you have a God-given talent, but you have taken that talent and given a great gift to so many… you are, in Yiddish terms, a Mitzvah maker of the first order! You have given us all a beautiful memory we won't be forgetting any time soon. I am only sorry that I didn't have to opportunity to meet you and give you a hug myself. I guess it just wasn't meant to be….."  –Greta's Aunt Janet
I would have loved to have been there!  As you can tell by the following photographs, it was a perfect and joyous occasion.
So without further ado, here are some of the photographic highlights, followed by a few words from the bride about her experience.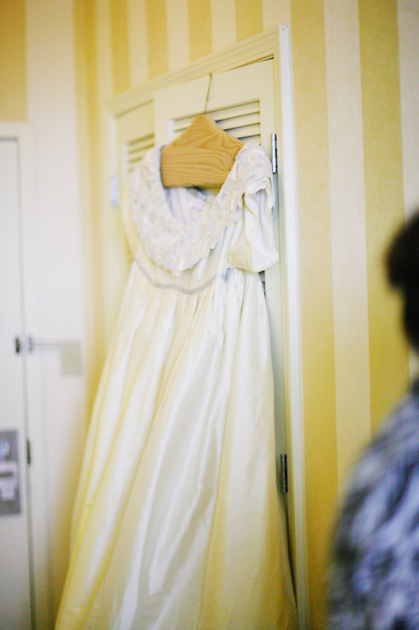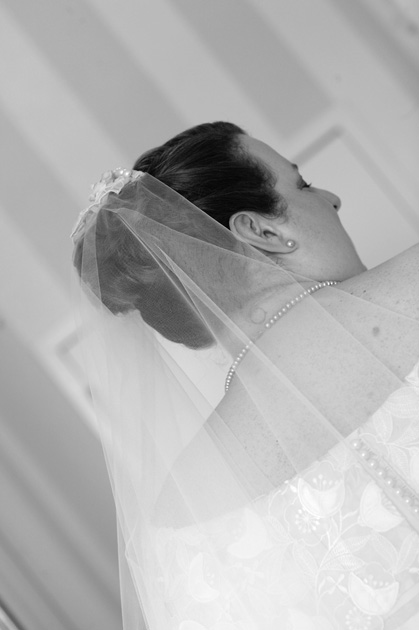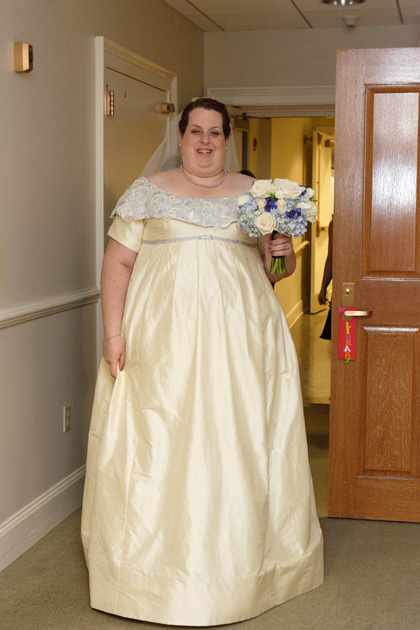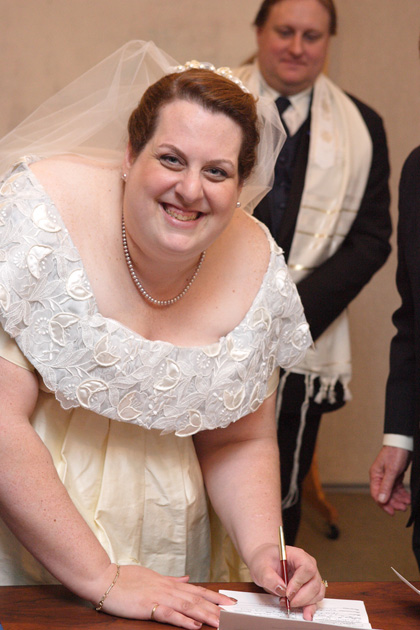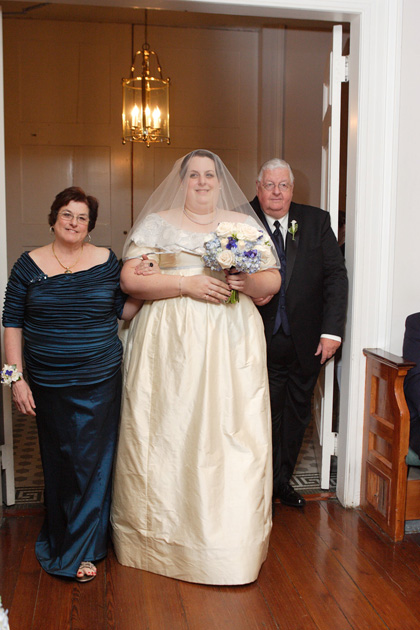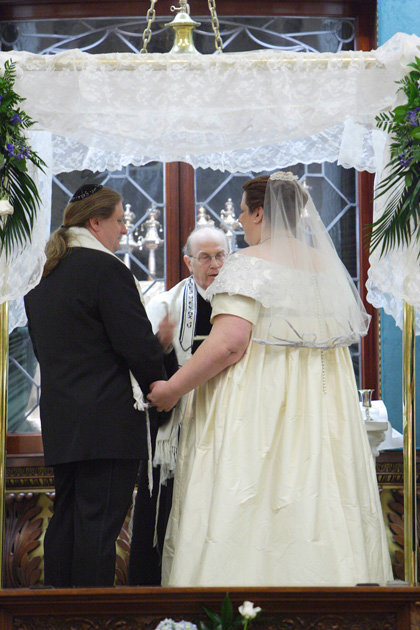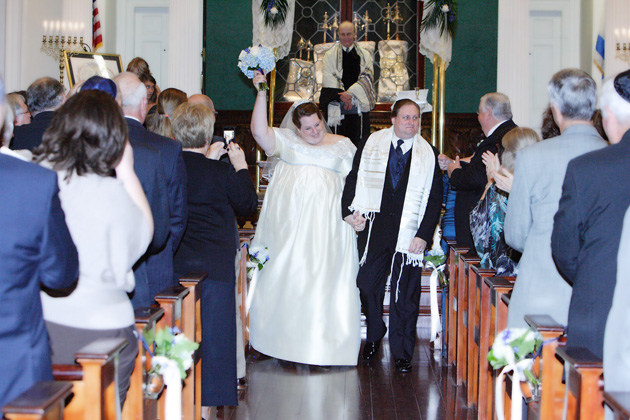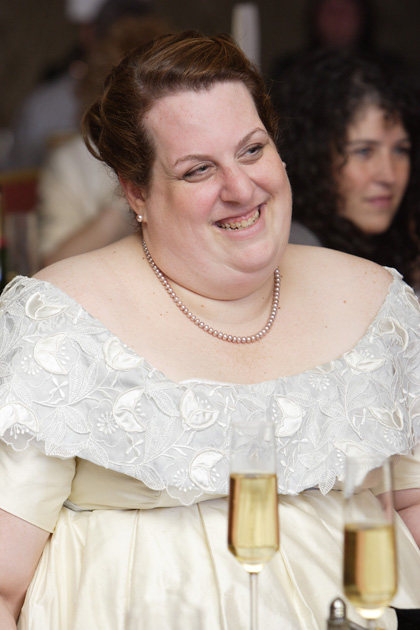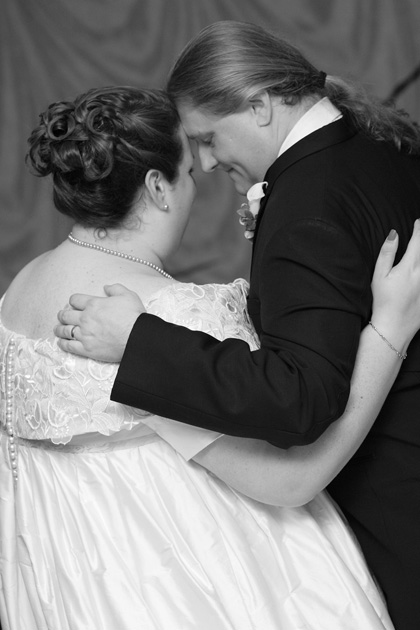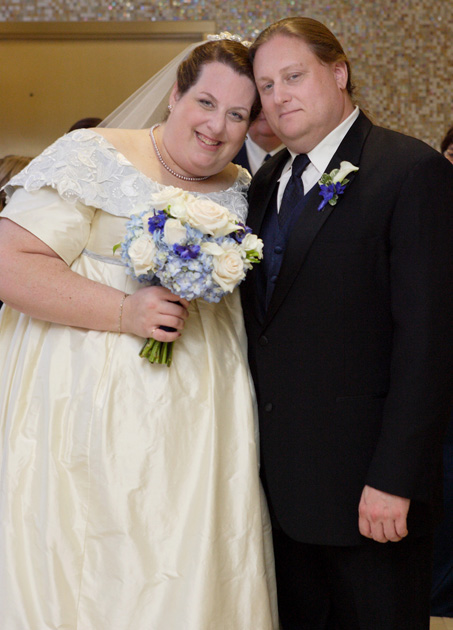 Here's what Greta herself had to say:
"Concidence or Destiny?
While it is quite possible that the course of events that led me to Brooks Ann, and resulted in the most perfect wedding dress I could ever imagine, were sheer coincidence…I believe, they were destined to happen, thank goodness!! As a very tall, very plus sized, older (39) bride, I must admit that THE aspect of my wedding that I looked forward to the LEAST, prior to meeting Brooks Ann, was my wedding dress. I was imagining an off the rack, poofy white dress making me look like a large, blank billboard in all our wedding photos for decades to come! I therefore was open to unique ideas when my sister suggested I look around for a dressmaker who might be able to help me create something that would actually be flattering, pretty and comfortable. I nearly pushed that idea aside, assuming the cost of such a venture might be prohibitive, but one night while working late, I thought I'd explore the concept a little on the internet, and see what I could find. Little did I know that Ms. Brooks Ann had recently released her new website, and was ready to take on her next client. I emailed her the next morning, still just two weeks after becoming engaged, and filled out her questionnaire that very night, and we were working together a few short weeks later.
My experience with Brooks Ann was exceptional and while the dress itself came out better than I could have ever fathomed, it was the PROCESS that I will always remember as being the most fun part of my wedding planning! Getting to know Brooks Ann and working with her as an incredibly high quality dress maker, and ultimately as a friend, was so rewarding to me that I feel like the dress was just an added (and spectacular) bonus!! From the questionnaire that allowed me a means to think through and articulate what I wanted and just as importantly, what I did not want, to the inspiration photos from magazines and websites (where Brooks Ann and I selected some of the SAME photos that ultimately led to my amazing dress!), the process was well planned, exceptionally executed down to even the tiniest detail! As a client, I felt valued, pampered and professionally looked after even while Brooks Ann and I spent a lot of our time laughing our way through our meetings!
I cannot say enough about the dress itself. I still, months later, get comments from friends and family.  I cannot thank Brooks Ann enough for taking what I feared would be the absolute worst part of my wedding, and turning it into one of my favorite highlights of the day itself, and the process of planning it!"  -Greta
Greta, the pleasure was all mine.  You were an amazing beautiful muse!  Congratulations on a lovely marriage!