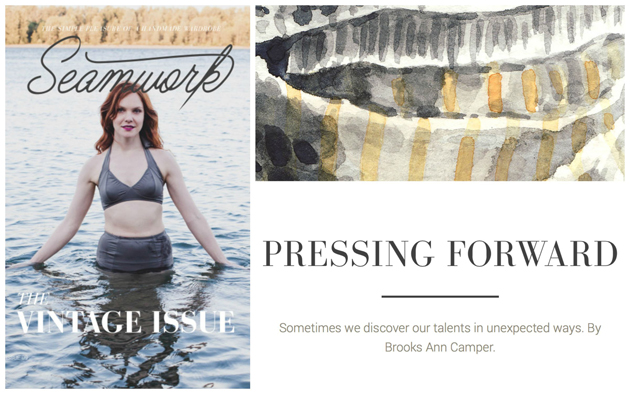 You know that gorgeous issue of Seamwork magazine that just came out? Guess what: I'm in it!
Seamwork Magazine is the new online magazine from the amazing team at Colette Patterns. Though I draft my own patterns, I've always loved Colette's style, packaging, and most of all their blog: The Coletterie. In my eCourse, I often add articles from Seamwork and the Coletterie as bonus links. In my opinion, their beautiful articles and blog posts are truly some of the best sewing inspirations out there.
I am absolutely THRILLED to be a part of this month's issue!
In my personal essay Pressing Forward, I tell the story of my unusual introduction to sewing and the lessons it has taught me. 
Read my essay here: https://www.seamworkmag.com/issues/2015/08/pressing-forward
or click the photo below: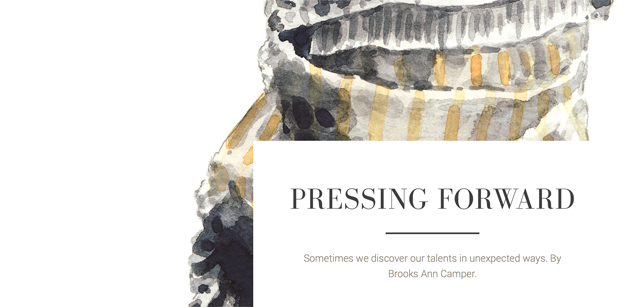 Browse the whole issue (and past issues) here: https://www.seamworkmag.com
I love to hear sewing stories! Do you have a personal story to share?