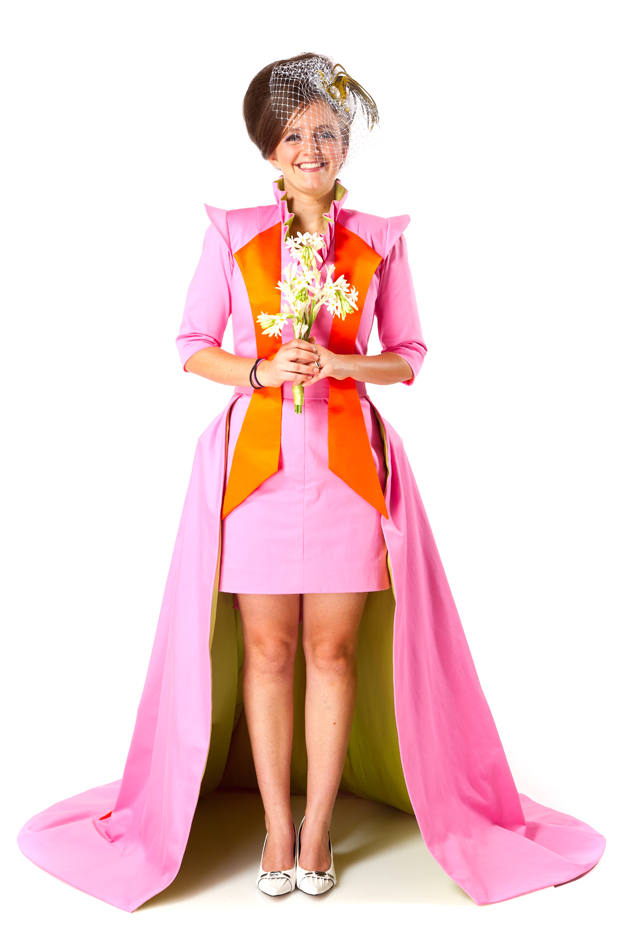 Isn't she gorgeous!!!!?
Once Lila Rose put on her finished wedding ensemble for the first time, it was pure magic.  She was so comfortable, totally in her element, and was absolutely in love with the dress.
And what an amazing team we had to pull off this photo shoot!  Kent Corley was the photographer at his studio in Hillsborough.  Amy-Jae Crawford from Syd's Hair Shop in Chapel Hill did Lila Rose's fabulous beehive hairdo and gorgeous makeup.  The dress (and veil), of course, are one-of-a-kind creations by Brooks Ann Camper Bridal Couture.  And Lila Rose was so gorgeous and had so much fun, that she was a natural model.  We all had an absolute blast and got some incredible shots!
It was hard to choose which photos to share!  Here are just a few of my very favorites: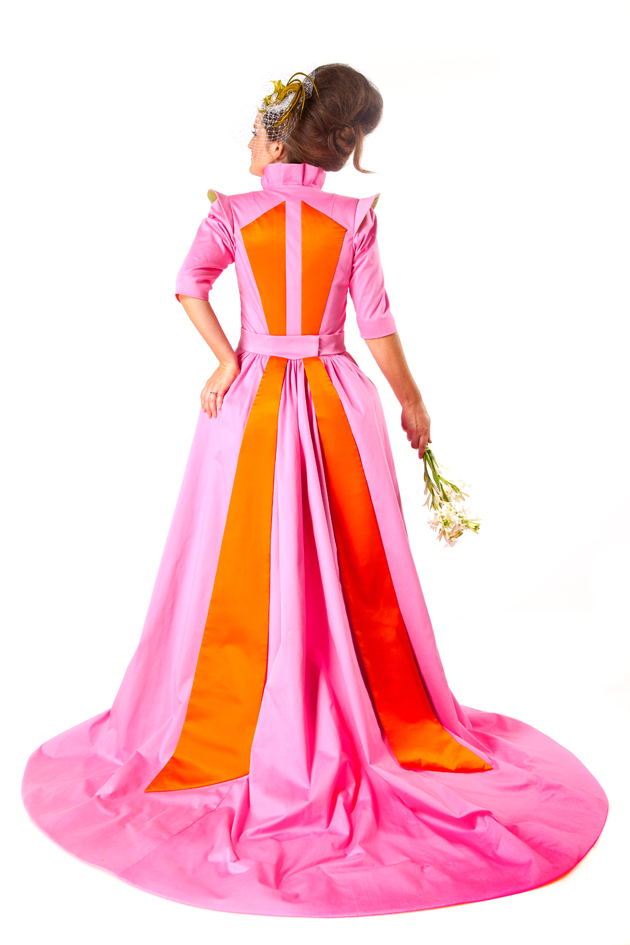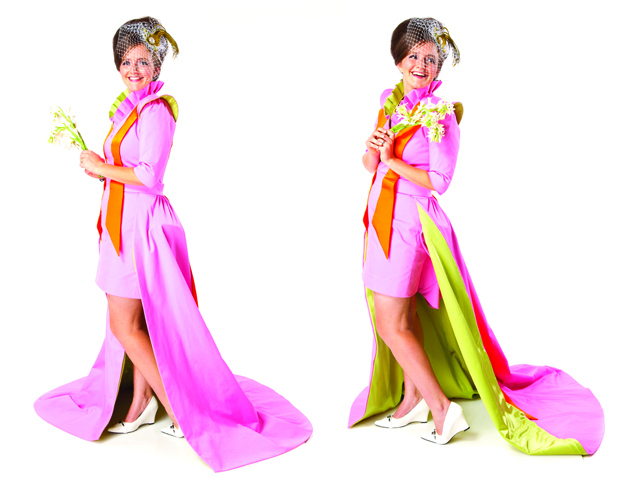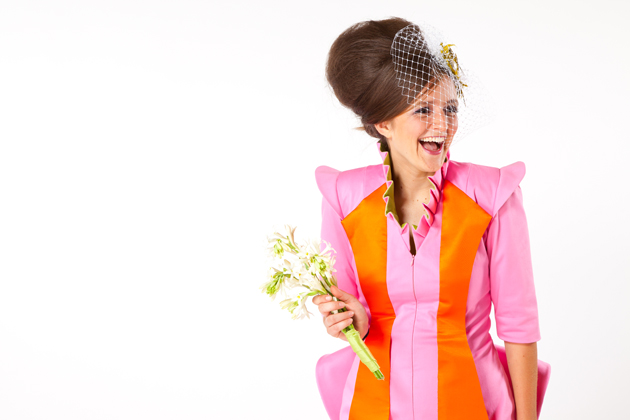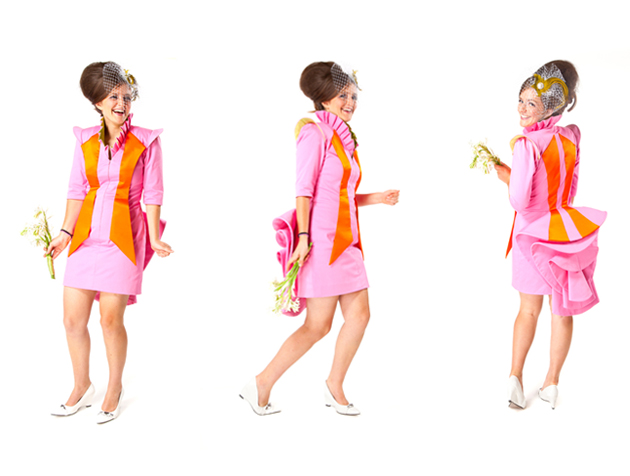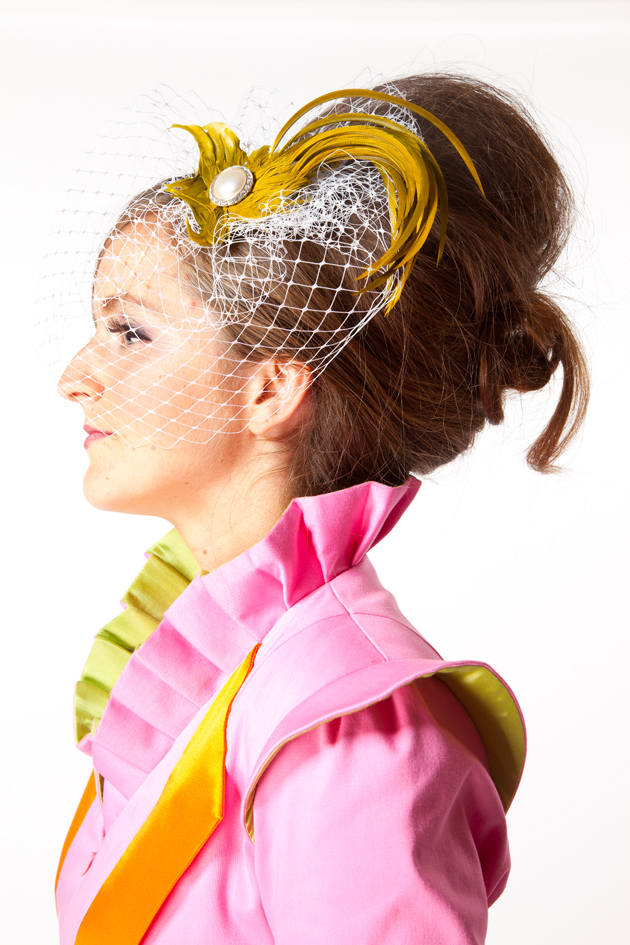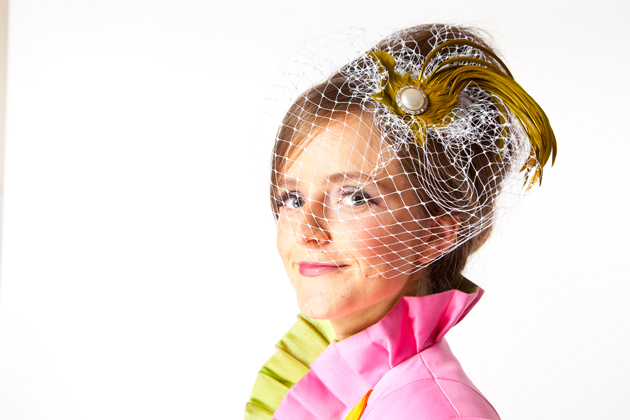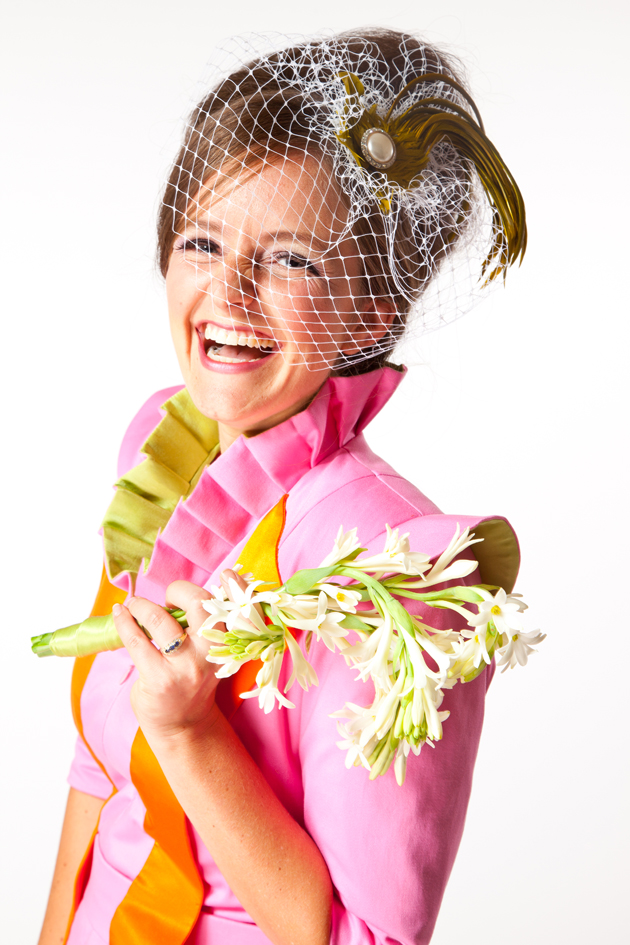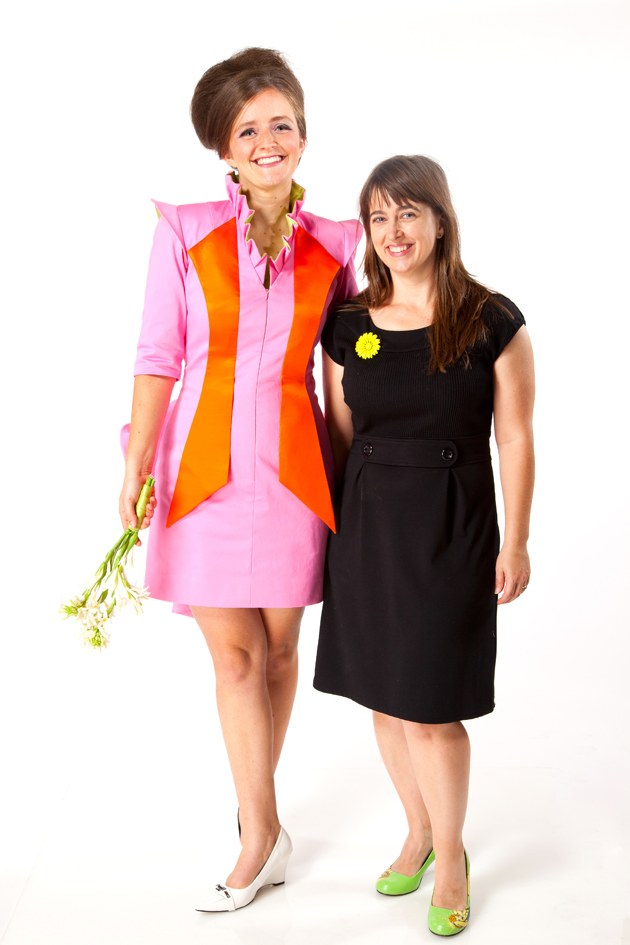 And one last shot of the two of us together, to wrap up the shoot!  Thanks again to Kent Corley Photography and Amy-Jae Crawford for making the shoot such a success!
This has been an absolutely incredible journey.  I am so honored to have been chosen to create this dress for Lila Rose's special day.
She was married a little over a week ago.  She called me the day after the wedding and said that it was just perfect!  She was so comfortable, everyone loved the dress (including the groom!), and that she couldn't have dreamed how amazing she felt that day as a bride.
I have yet to receive any wedding day photos (she did not have a wedding photographer, and instead had a group of friends in charge of the photography) but will hopefully be able share some of those soon!
Congratulations Lila Rose and Cassidy!  May your wedded life together be as amazing as the day it began!
Next post:  Either wedding day photos or a retrospective post remembering where we began and where we ended up.  It was such an incredible journey!!!
(If you are just joining and want to see how this unusual wedding dress came to be, the blog posts about this dress begin here:  https://brooksann.com/introducing-lila-rose/ And the website I created to share directly with Lila Rose during our process can be found here:  http://mycoutureweddingdress.com/Lila_Rose/Original_Design_Proposal.html)