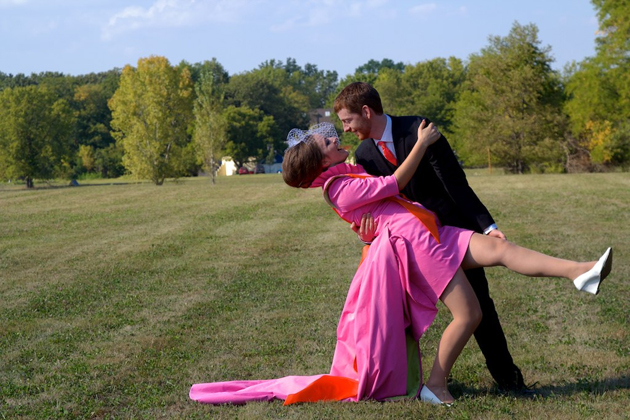 Lila Rose is now a married lady!!!
Lila Rose's wedding day was perfect!  It was held in Ohio on the playground of her elementary school.  The wedding was a complete DIY affair.  I was the only wedding professional they hired for any aspect of the wedding.  Each of the guests were given a specific task, having all of the people who loved them literally be a part of the wedding.  Down to the tiniest details, some guests were in charge of decorations or chairs, others the food or the cakes (they had 13 cakes of all different flavors!), and there were 6 guests in charge of taking the photographs.  They complied all of the photos online for everyone to enjoy and share.  The photos I'm sharing here are just a few of my favorites!
Here's Lila Rose getting ready!  Yes, in the elementary school classroom!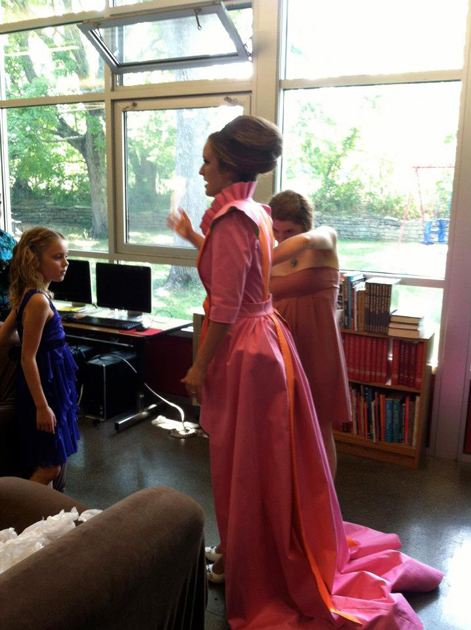 Here comes the bride….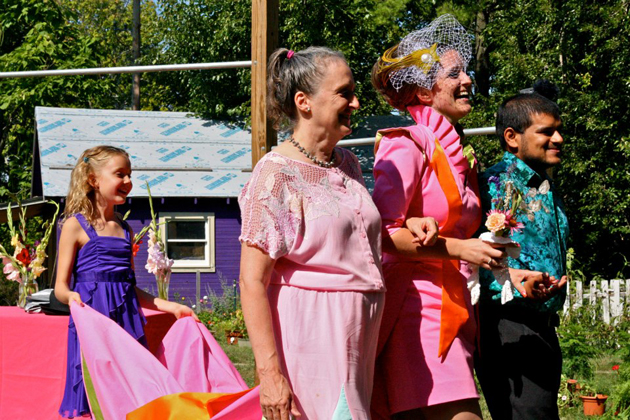 The look on the groom's face when he sees Lila Rose in her dress for the first time is priceless!!!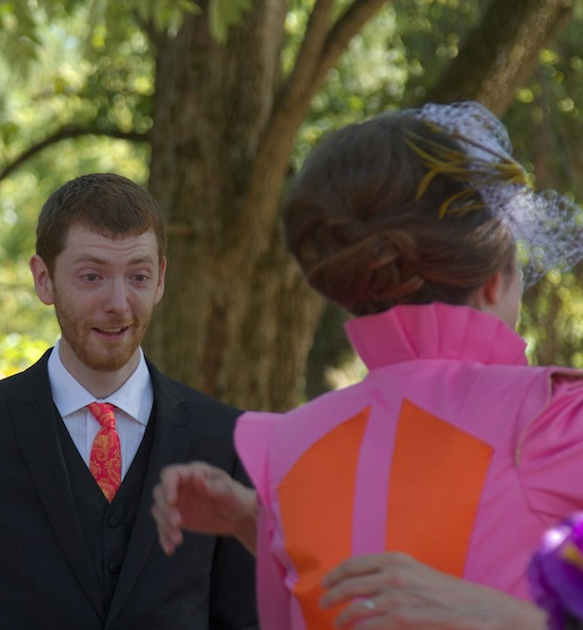 It was a Quaker-style ceremony where the bride and groom sat while guests were encouraged to stand and speak, rather than having an officiant.  It was yet another way to make the guests a part of the day, showing their support for the special couple.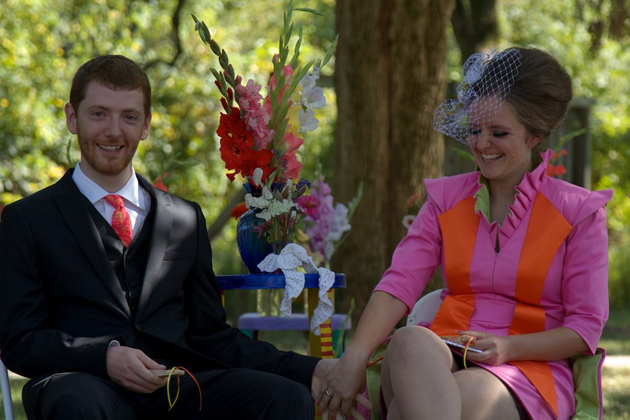 They each said their sweet heartfelt vows and then EVERYONE announced them husband and wife!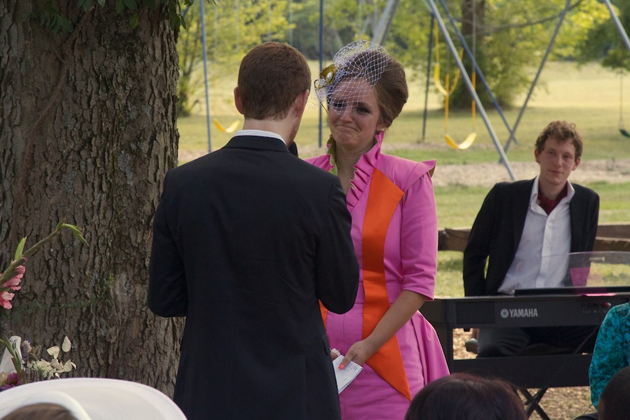 They had a little time to themselves before heading to the reception.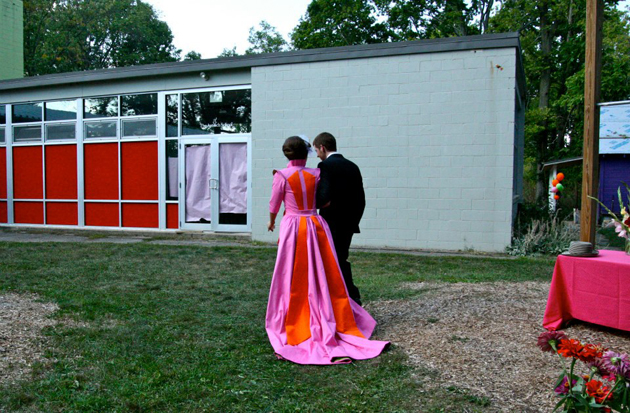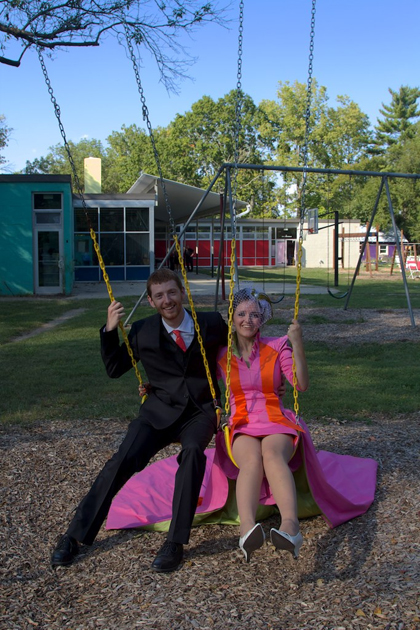 The reception was quite a party!  Lila Rose felt totally comfortable in her dress as she ate, drank and danced the night away!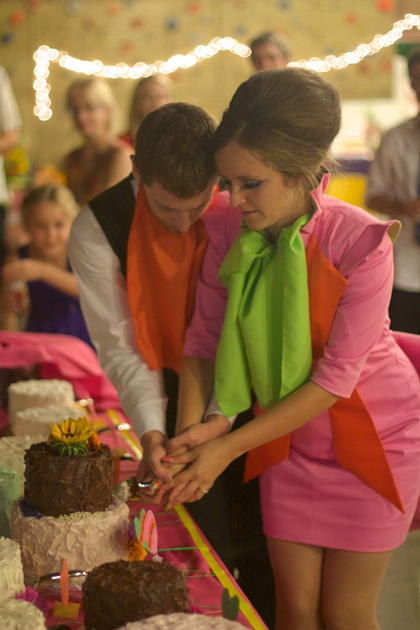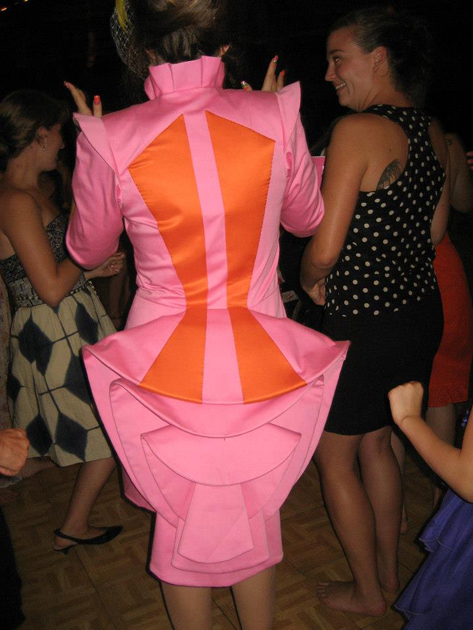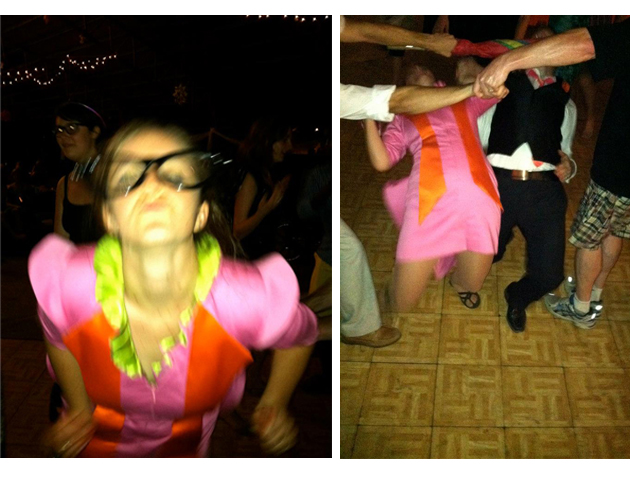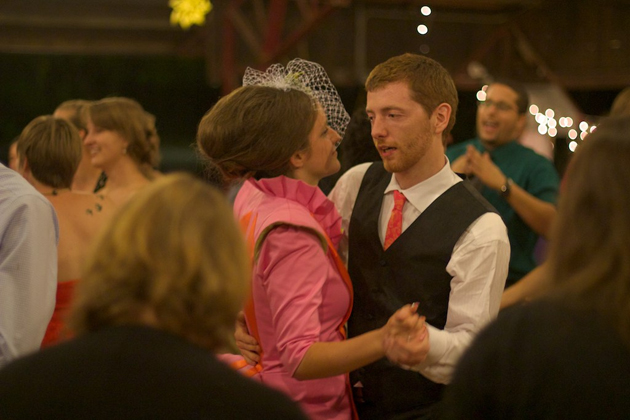 This is surely an occasion that everyone will remember for a lifetime!
After the wedding, Lila Rose called me and sent me a nice thank you card.  She also wrote a glowing testimonial that, I must admit, made me cry:
Working with Brooks Ann was such a fun experience!!! I remember looking at her website and thinking "These dresses are cool, but they aren't quite what I'm looking for. Could she make me a dress I would love?" I can now confidently say that no matter what dress you want, Brooks Ann can make it. Even if you don't know exactly what you want, she can discover/create it with you!
I loved working with Brooks Ann because of her joyful attitude, her untiring commitment to making exactly the dress I wanted, as well as her ability to let me lead the decision-making process when I wanted, and take over if I got overwhelmed with choices.
Having a dress custom made is an expensive endeavor and I learned that you don't have to be rich to do it. Our wedding was completely DIY. We didn't hire a single professional besides Brooks Ann. My dress was about half of the budget of the entire wedding.I lived in a different state and had to fly to Brooks Ann multiple times for fittings. In a lot of ways working with her didn't make sense, and yet, I am SO GLAD I did.
I have never been so comfortable or looked so awesome!  It felt amazing to wear a wedding dress made by a talented artist who I got to know personally and who was paid a fair wage for her skills. Having this decision adhere to my personal values felt like a great way to start of this new chapter in my life.
If you are considering working with Brooks Ann, I hope you can find a way to make it work.   It's a once in a life time experience. -Lila Rose


Thanks so much Lila Rose!  It was an absolute honor to create a one-of-a-kind wedding dress for such a wonderful one-of-a-kind woman.
Congratulations to you and Cassidy!  May the rest of your married life together be as amazing as the day it began!!!