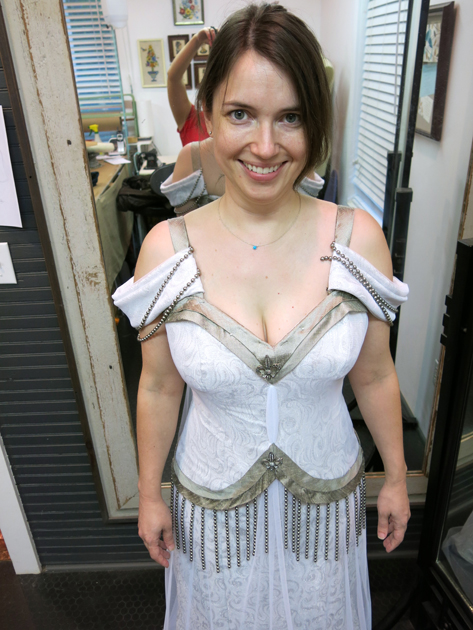 Back in August, about a month before her wedding, Loula traveled again to North Carolina for her final fitting.  The dress was still unfinished, with certain parts left basted in case there were any last minute adjustments.
Basically, there weren't!  The dress and bustier fit very well and only very slight tweaks were made for design and fit!
Here's the strapless bustier at the final fitting: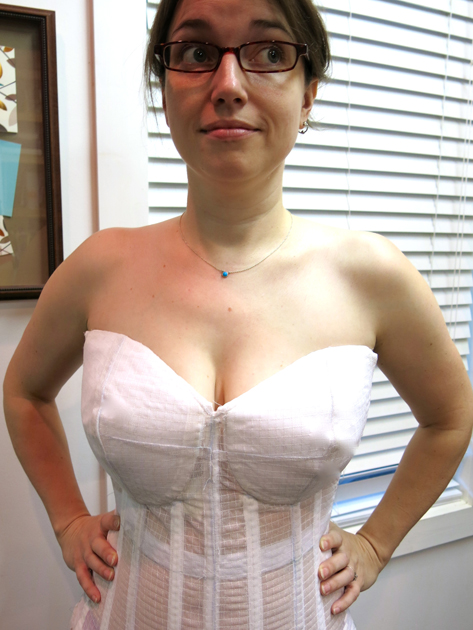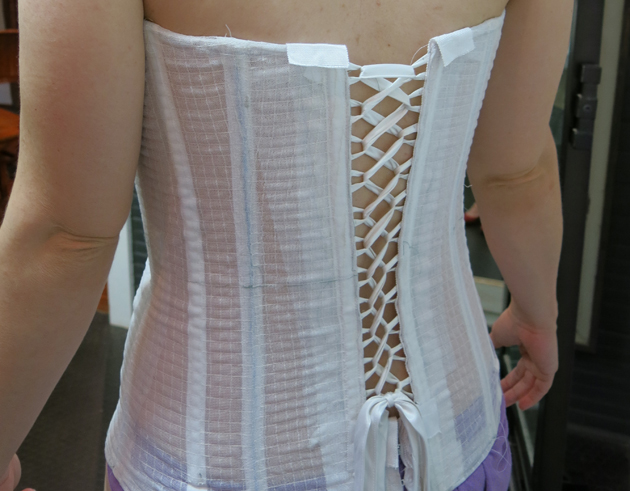 After the bustier was fit, the dress was pinned onto it at the neckline and corset opening.  This was the first time Loula got to try on her actual wedding dress!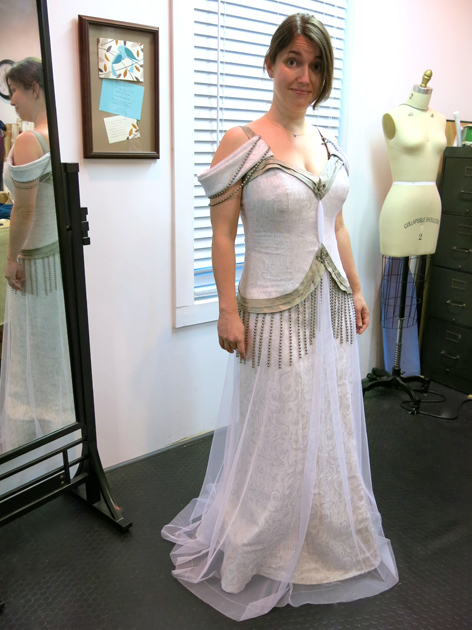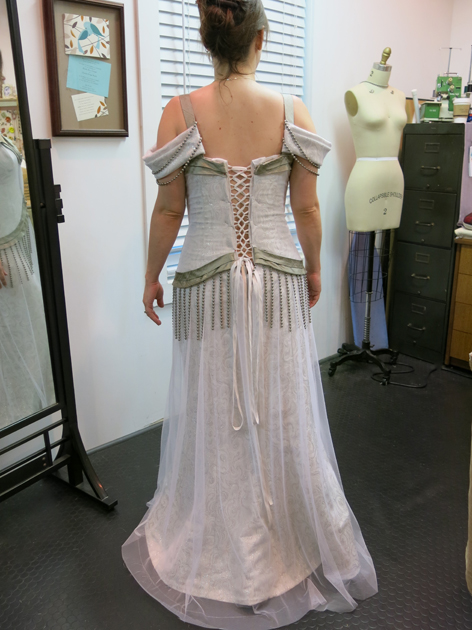 Just a few alterations and a bit of finishing left before this dress was ready to go to the photographer!
After the fitting, I finally was able to attach the bustier permanently to the inside of the dress.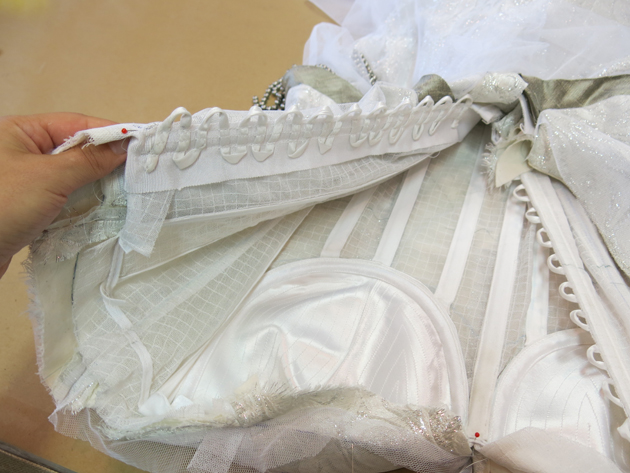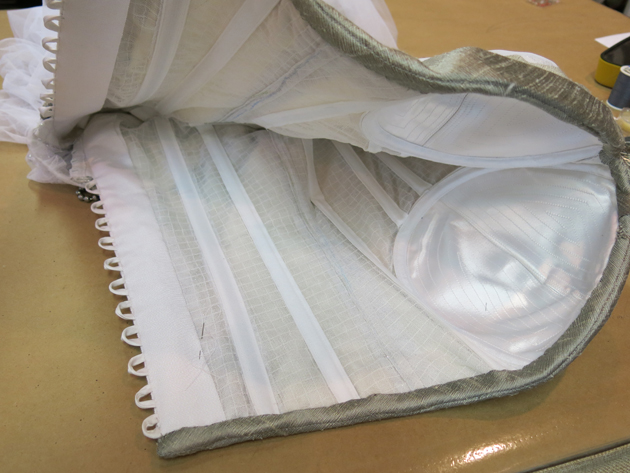 I was also ready to put in the linings, as well as finish all the trim and hems.
While I was finishing the dress, Loula contacted me worried that the sleeves may be too much.  The sleeves were something that she originally really wanted, but after the fitting she started thinking that she wasn't so sure about them.  The sketch had jewelry that swagged in the back, which she loved, but once it was all together, seemed like there was maybe too much going on.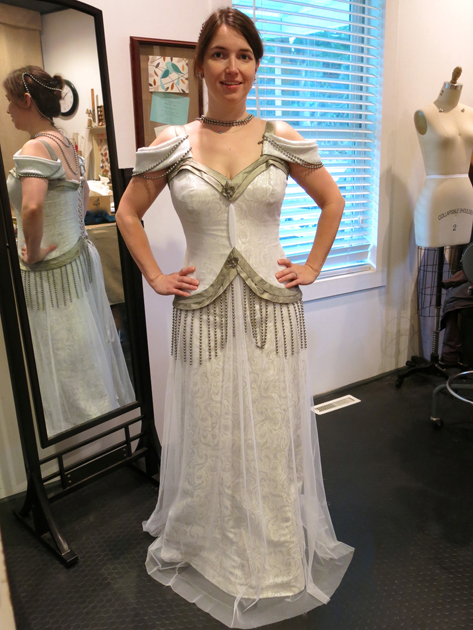 So one last design edit!  With the help of my assistant Alyssa, I tried a lot of different sleeveless options onto the dressform to ultimately come up with this design.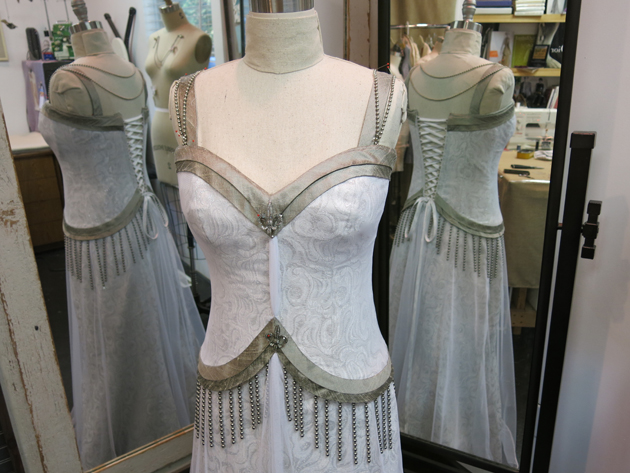 We all agreed that Loula's wedding dress was finally perfect!!!
Next post:  The finished dress goes to the photographer!