Loula's custom couture dress was finally finished and photo-ready!  I love the point in the process where I take my completed creations to Kent Corley Photography to get some awesome shots for my portfolio.  Kent is a product photographer who I have become good friends with as well as work with as a stylist on some of his product shoots.  If you want your products to look their best in photographs, Kent Corley is your man!  He's extremely talented and I was extremely pleased with the results of this shoot.
So without further ado…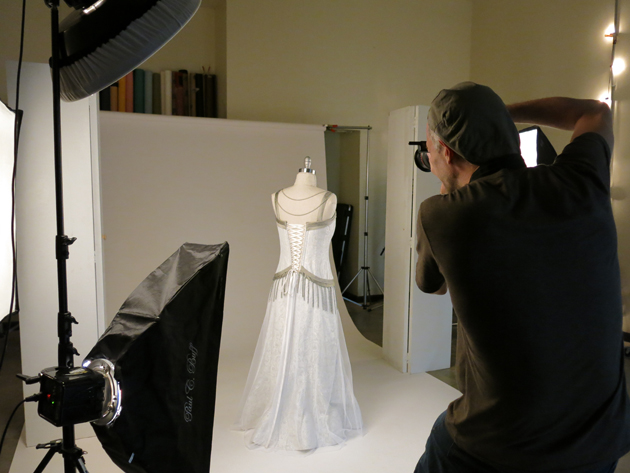 We had a really great time with the shoot.  The photos above reflect the style that we have been shooting consistently, but we also had some fun with shooting Loula's dress a little differently.
And by the end of the shoot, we were feeling really silly and took a few shots with Kent's "friend" Rob the Mannequin.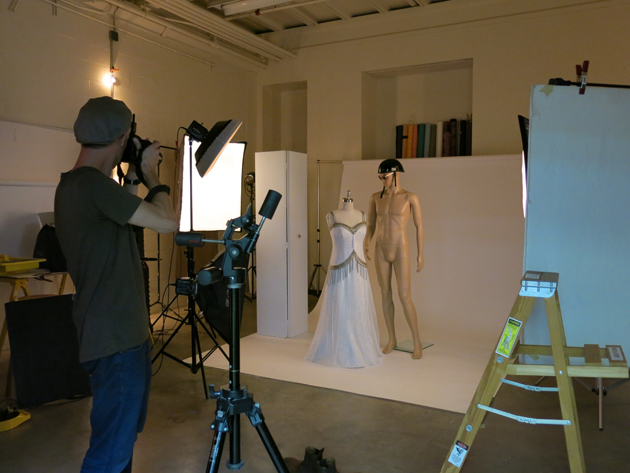 I had a lot fun working on this dress (in case you couldn't tell!)  Thank you all so much for following along on the journey of its creation!
Coming soon:  Loula's Wedding Day!
Never miss a post! Sign up for my email newsletter.