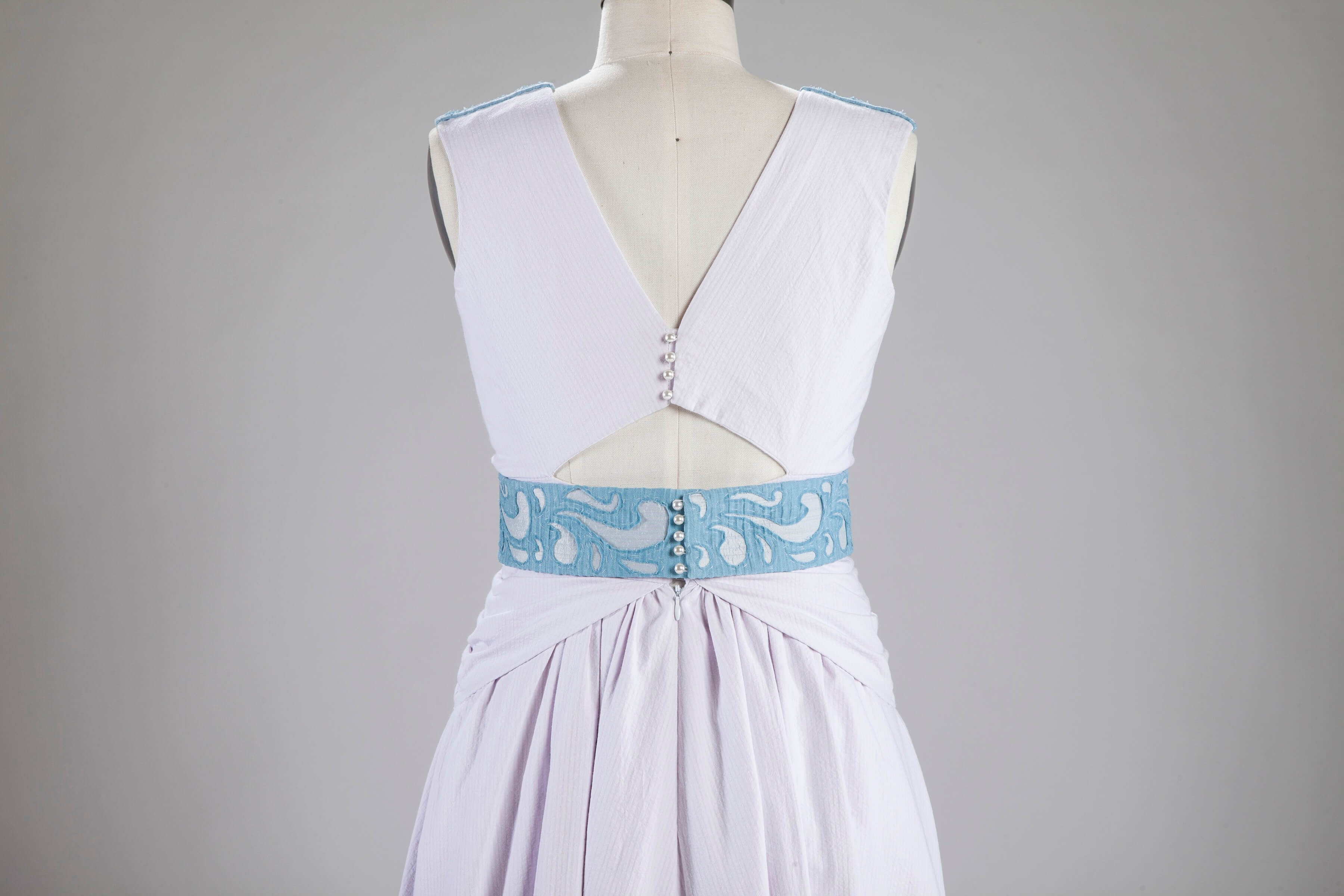 Whoo hoo! Erin's seersucker wedding dress was finally camera ready!
Every dress in my portfolio has had a custom photoshoot with the talented Kent Corley Photography. I think he's the best product photographer around. Don't believe me? Take a look at these photos!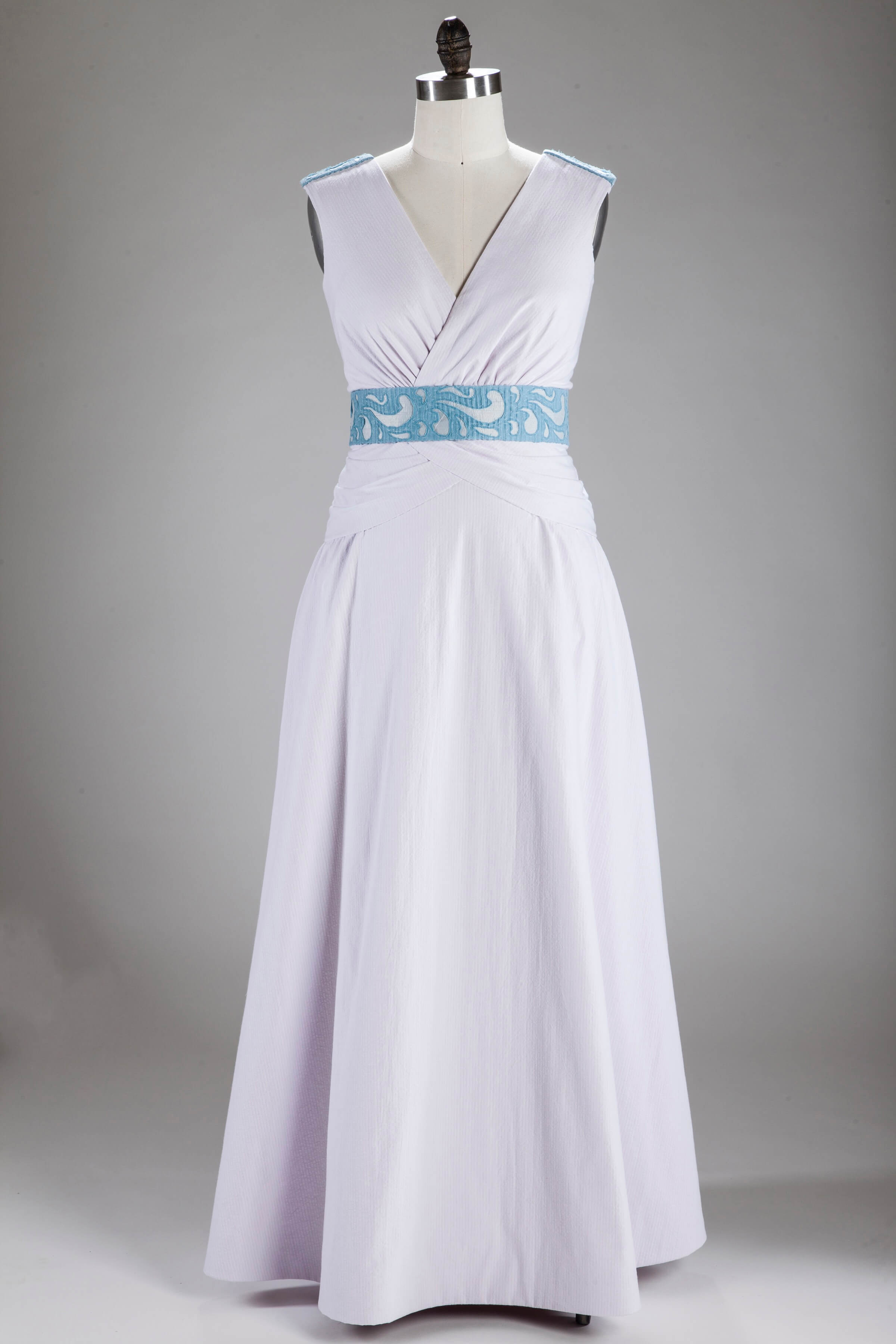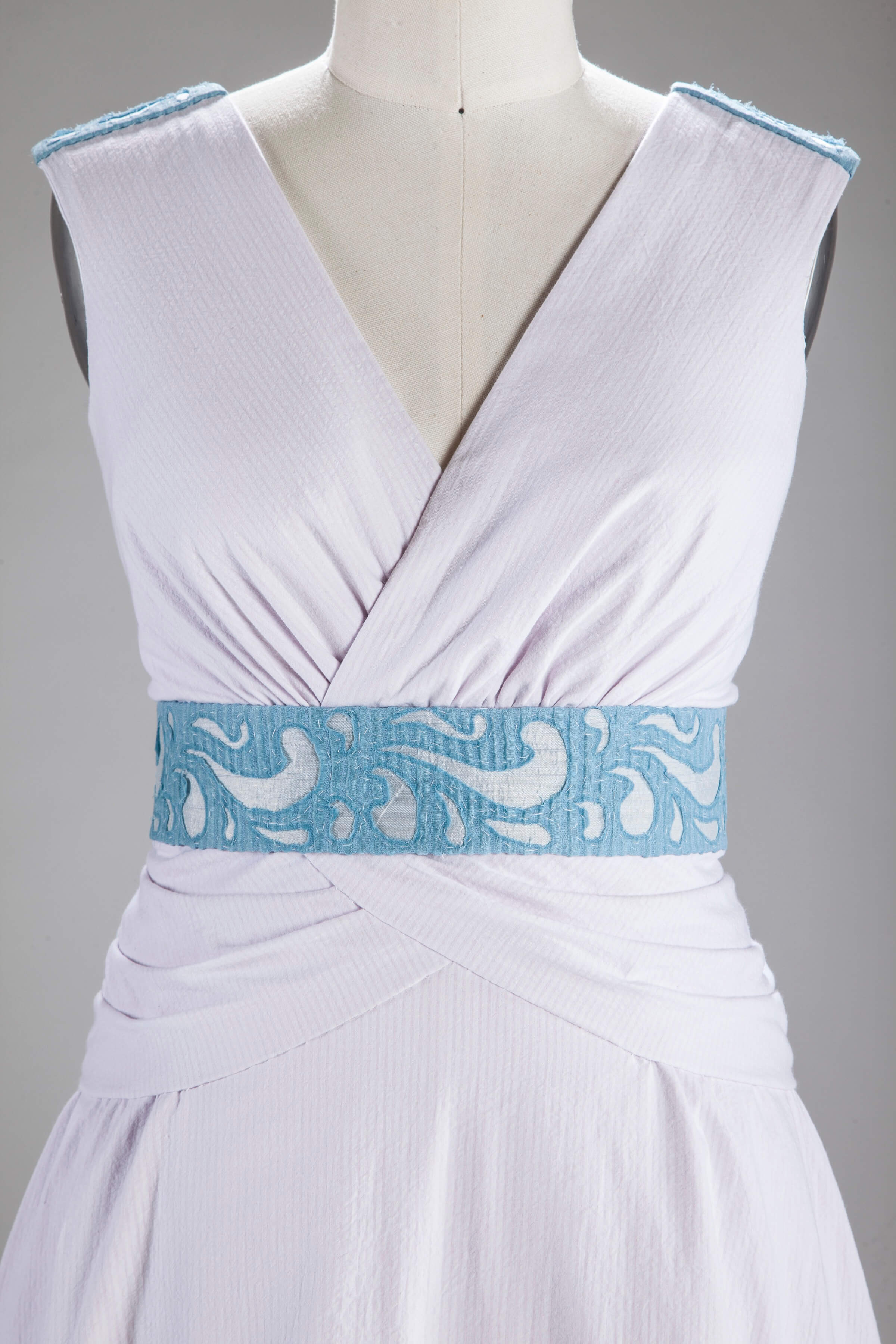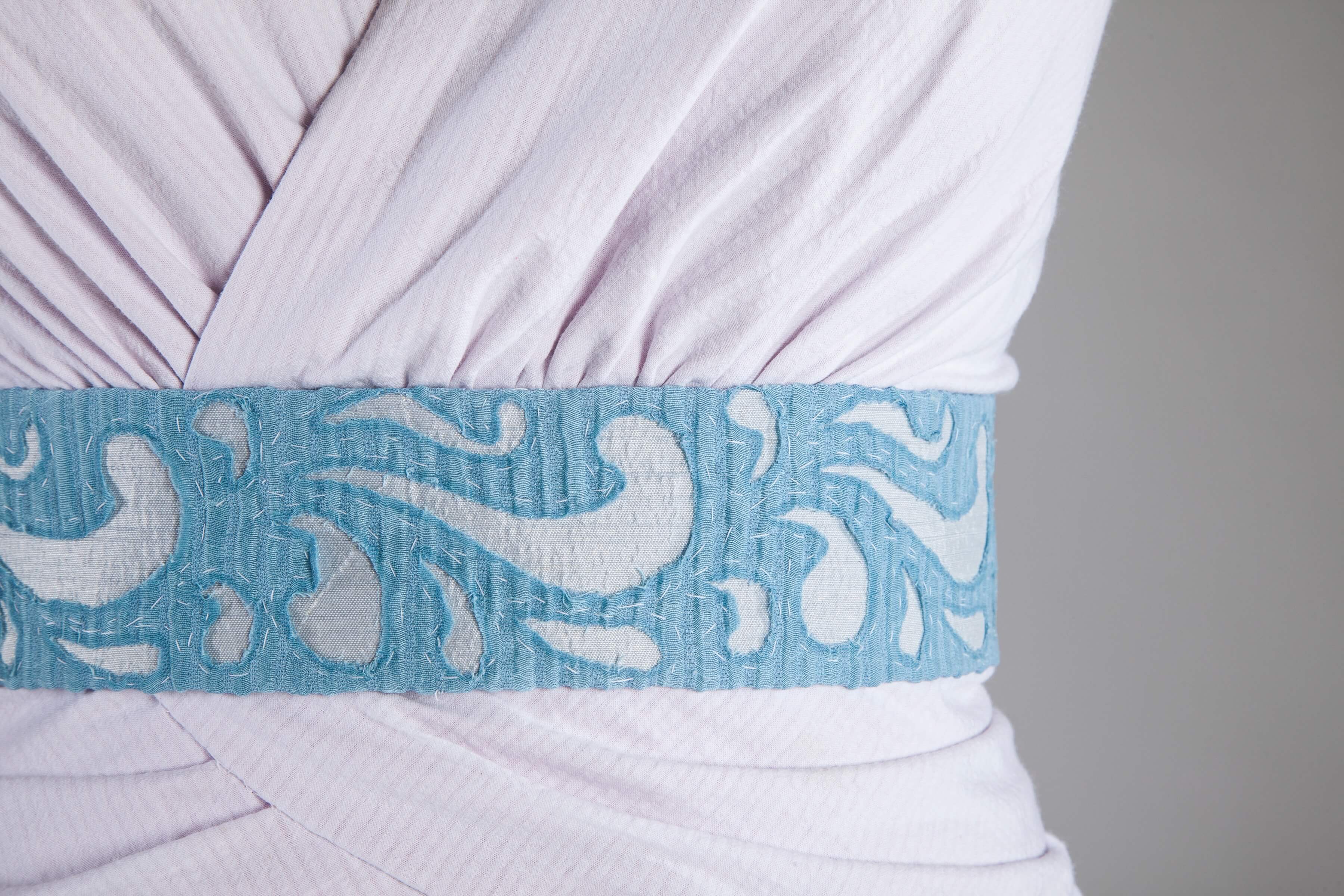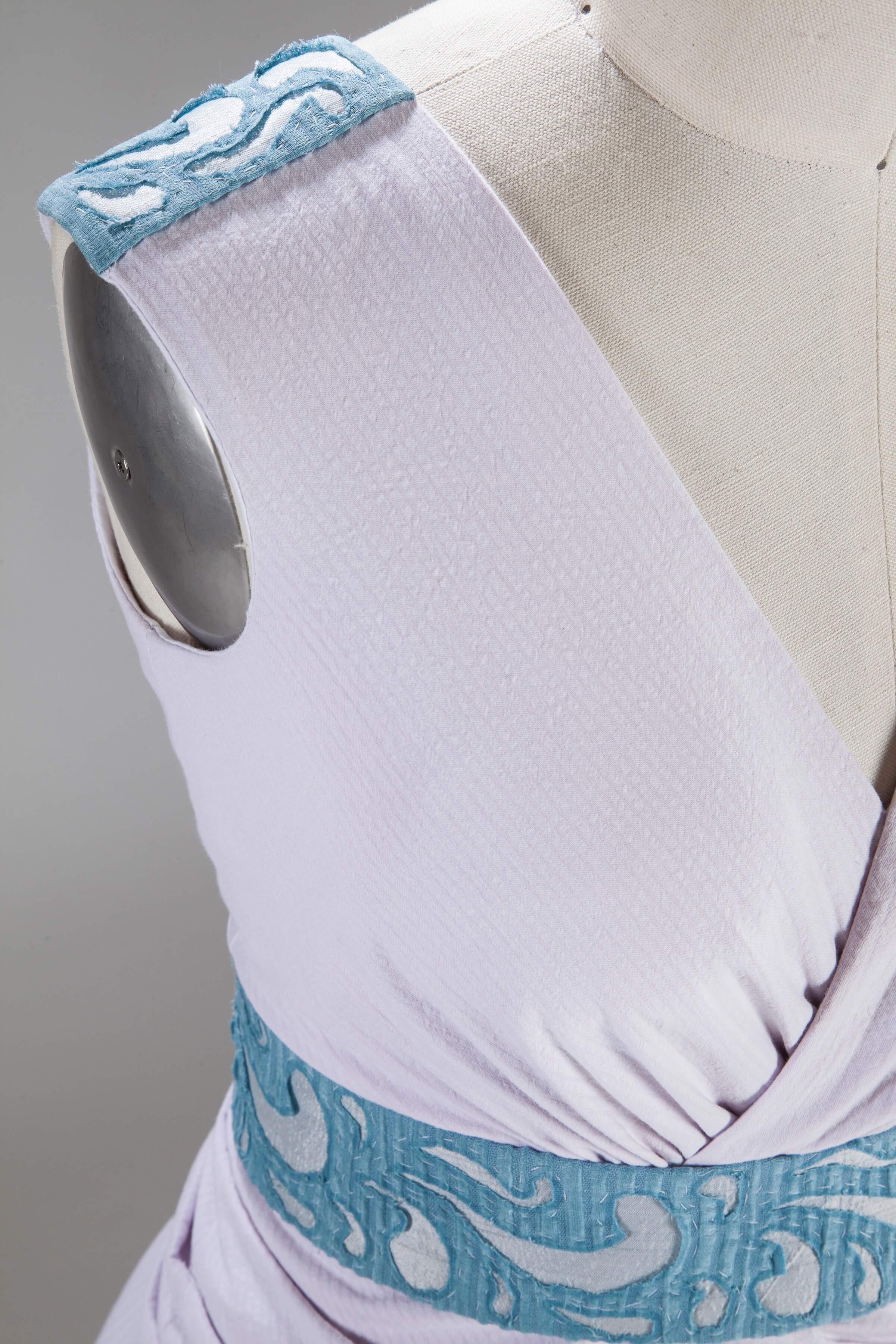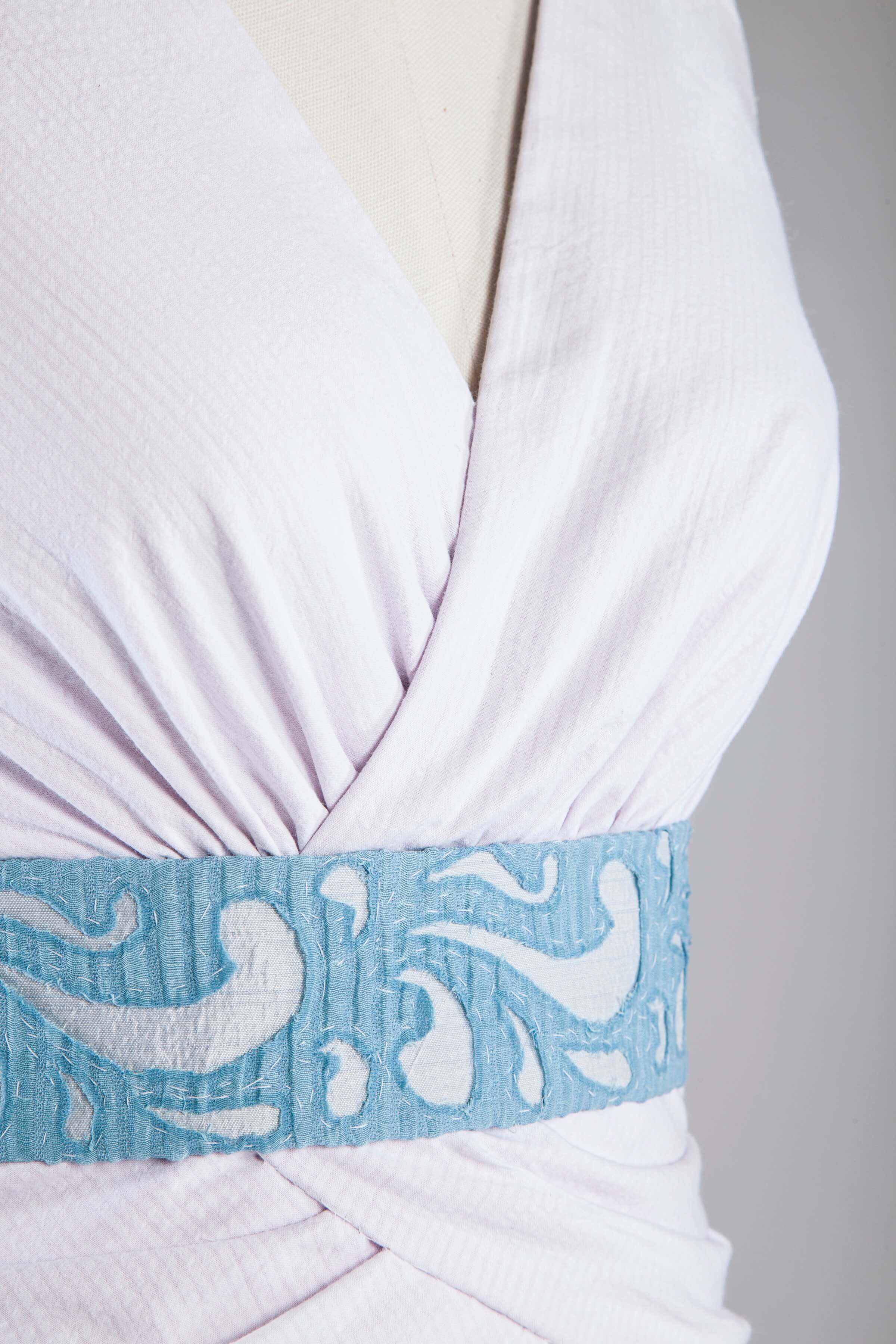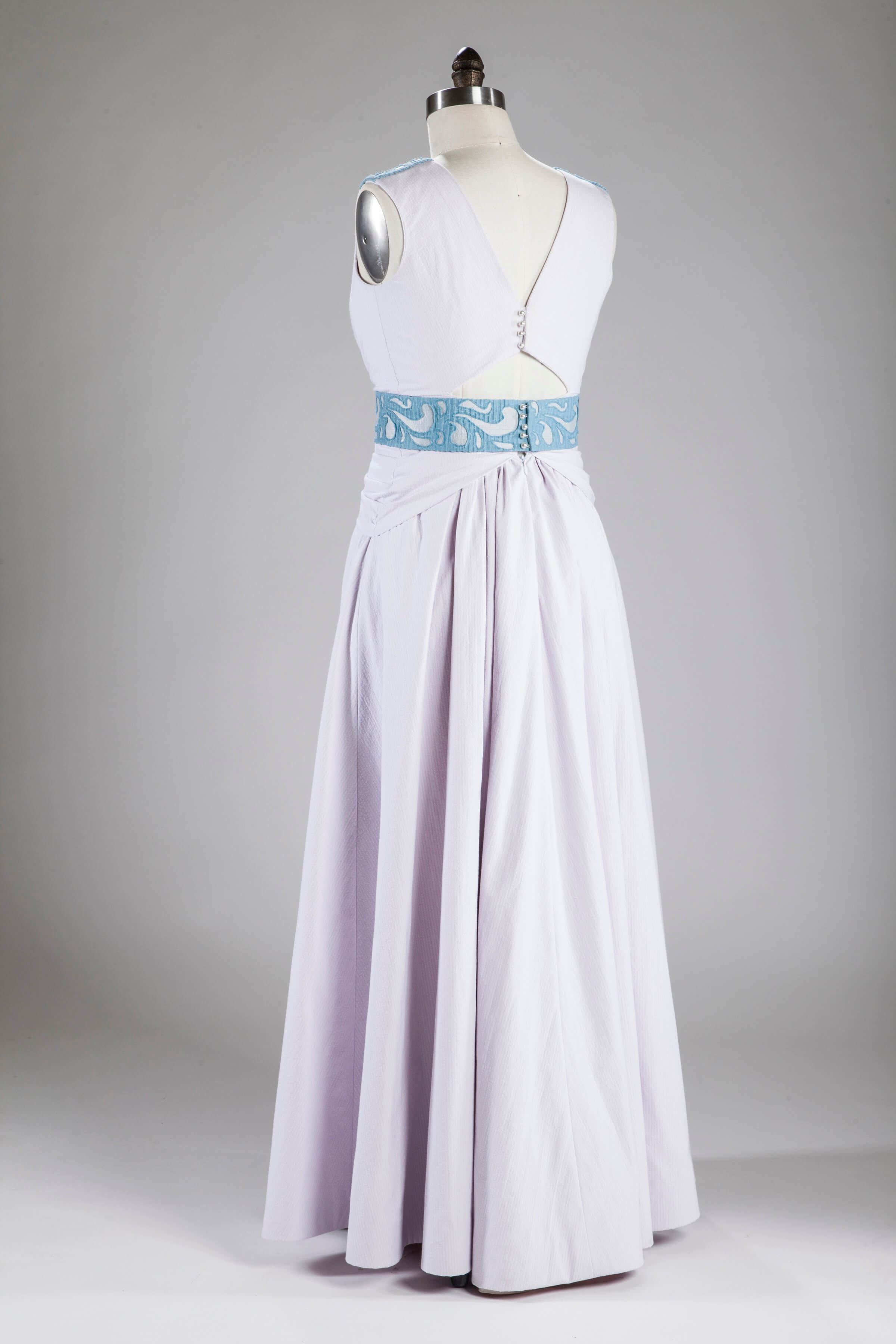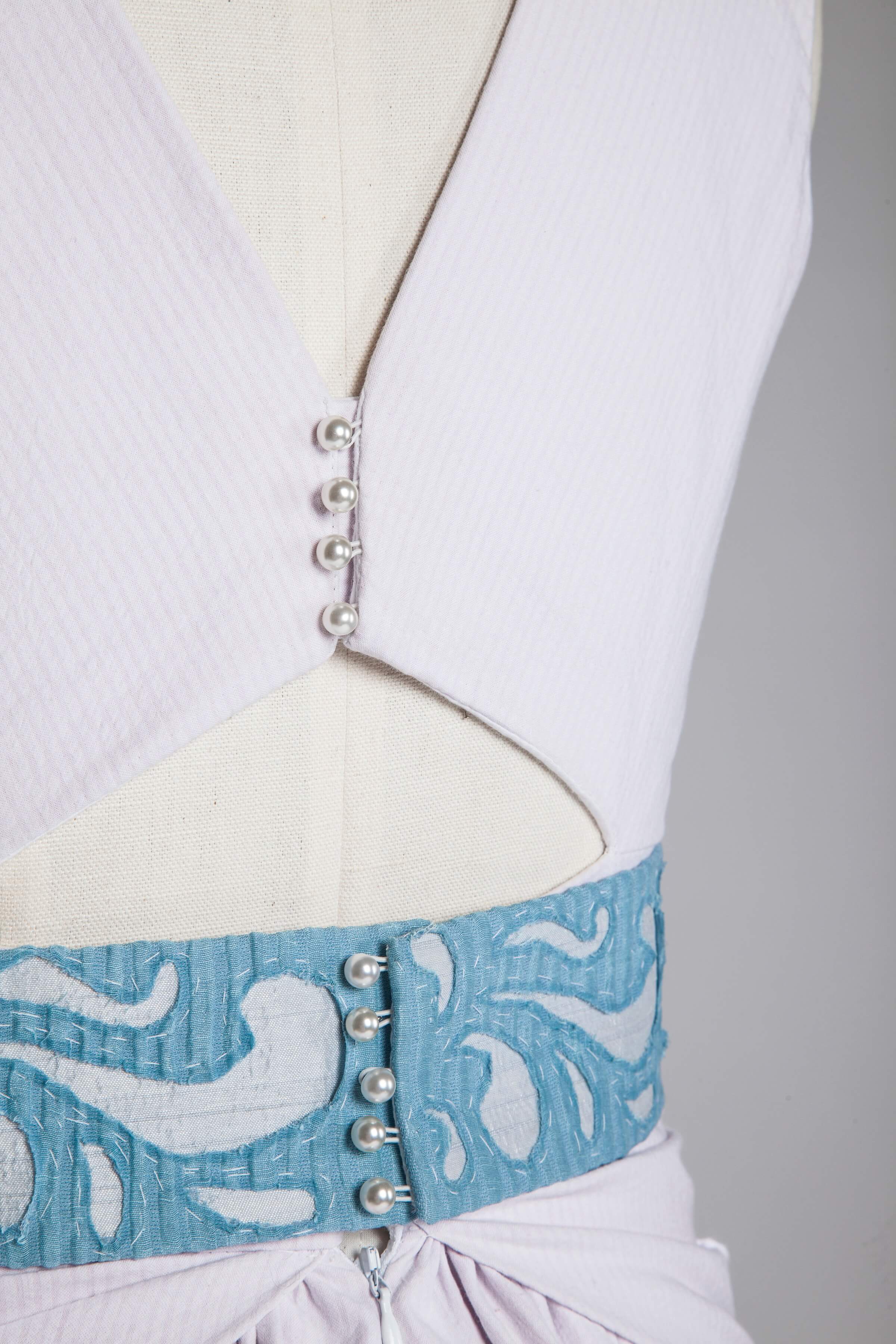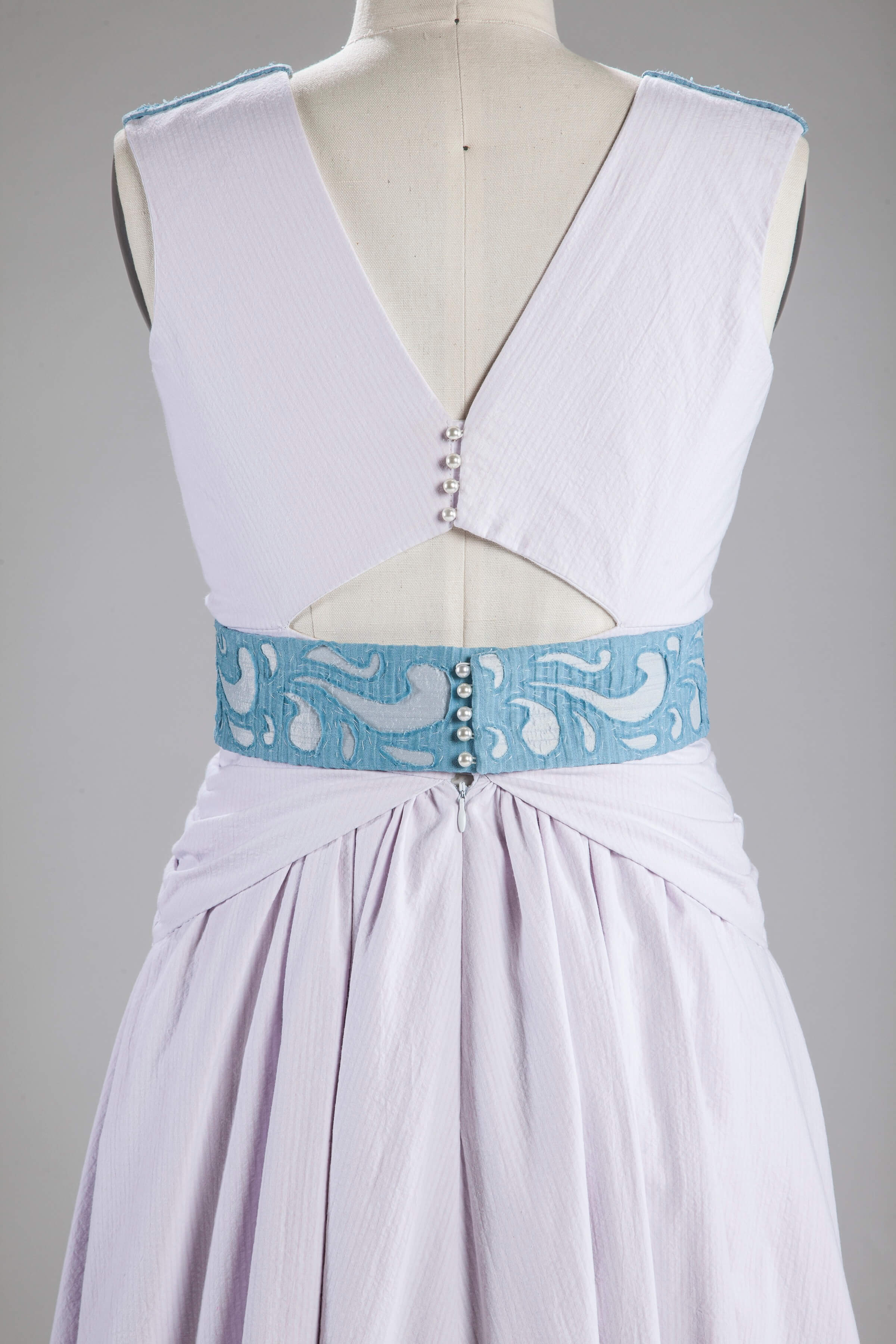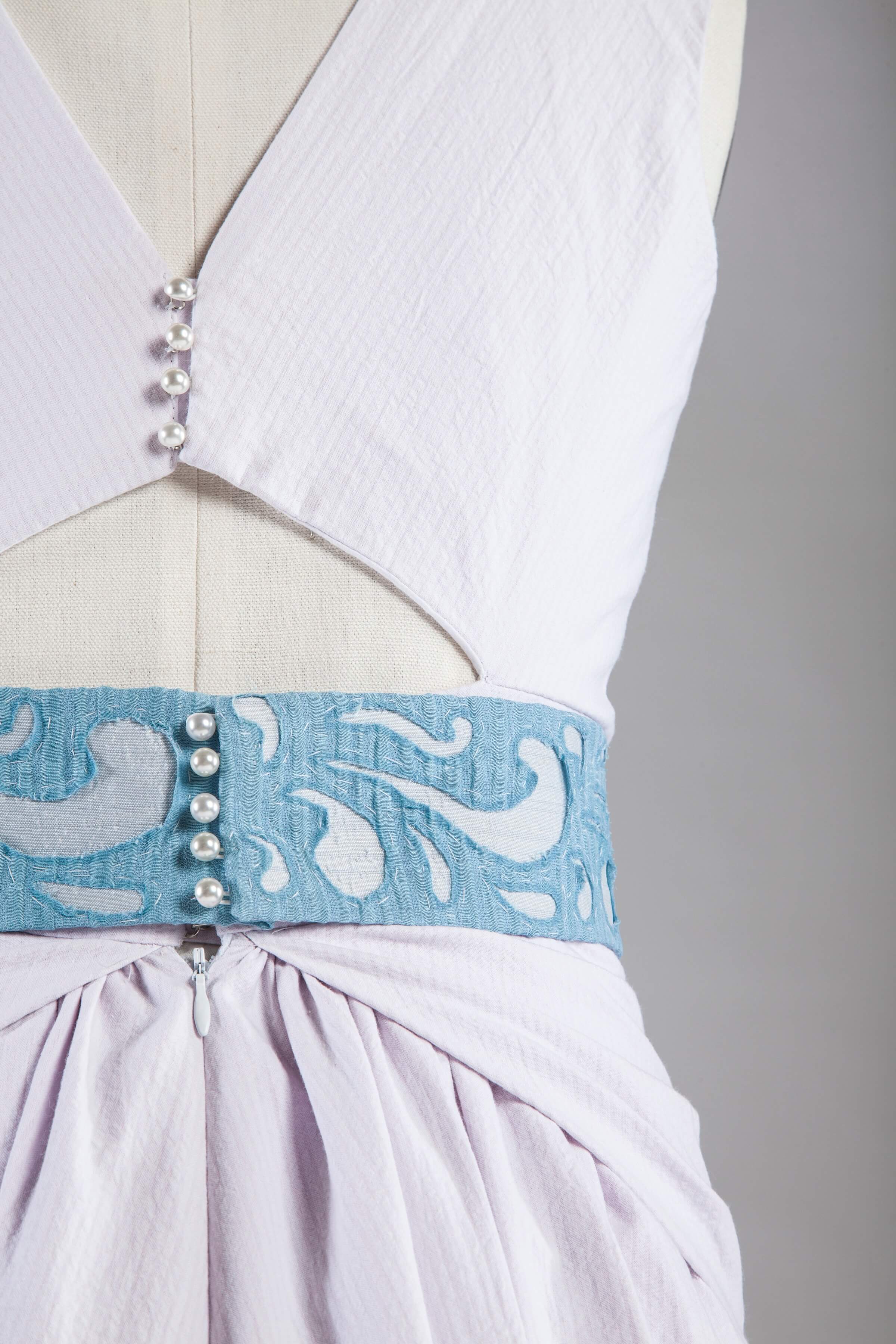 What do you think?? Seeing the final photos makes me so proud of all the work that went into creating this special dress, but it also makes me excited for it to finally go to the bride it was designed for!
Final Fitting/Delivery Day!
We had so much fun in our final fitting and delivery day that I forgot to take a lot photos! Erin and two of her bridesmaids came to my studio for the bride-to-be to try on her completed dress for the first time and take it home with her.
Here are the few shots of Erin I managed to snag during all the "oohs and ahhhhs":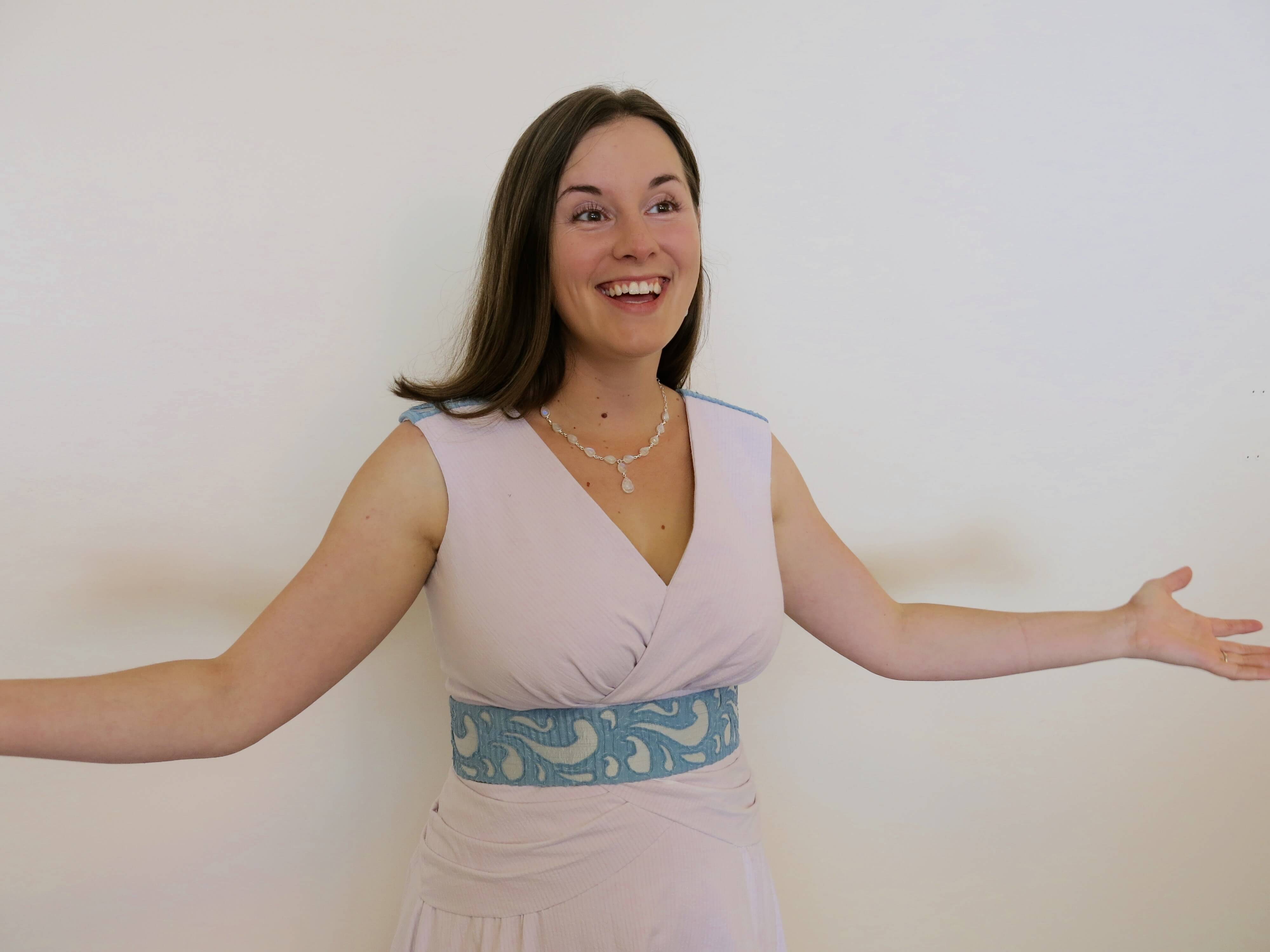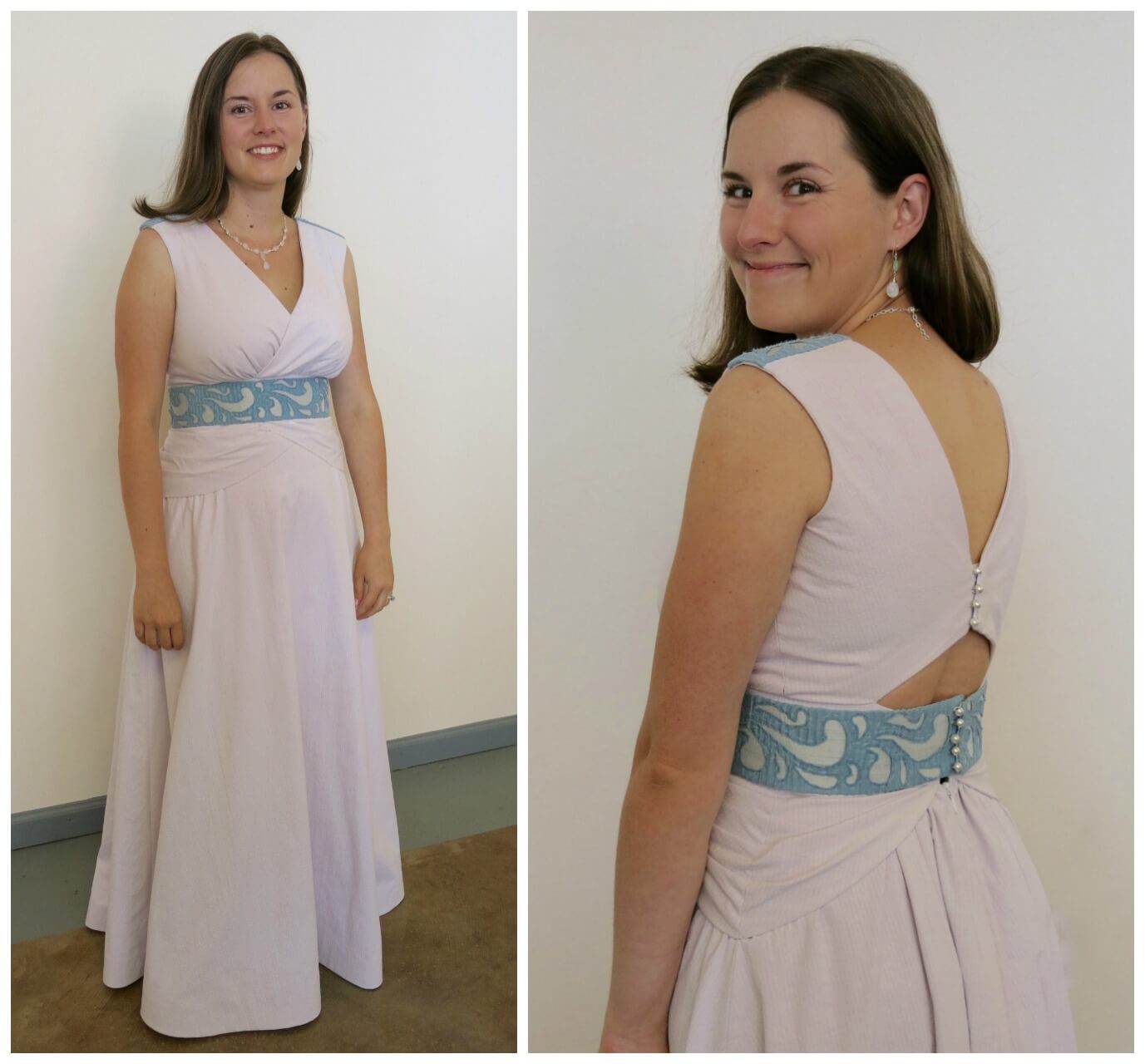 I think her smiles say it all!
After I packed up her dress in a cotton garment bag and she was heading out the sewing room door, I said "I'll miss you!".
Erin responded "Me? Or the dress?"
"Both," I said. "I'll miss you both!"
With huge smiles on our faces, the dress went home with Erin as she prepared for her upcoming beach wedding.
NEXT POST: Erin's Big Day!!! I'll share the incredibly gorgeous wedding day photos from Brooke Mayo Photography! You won't want to miss it!