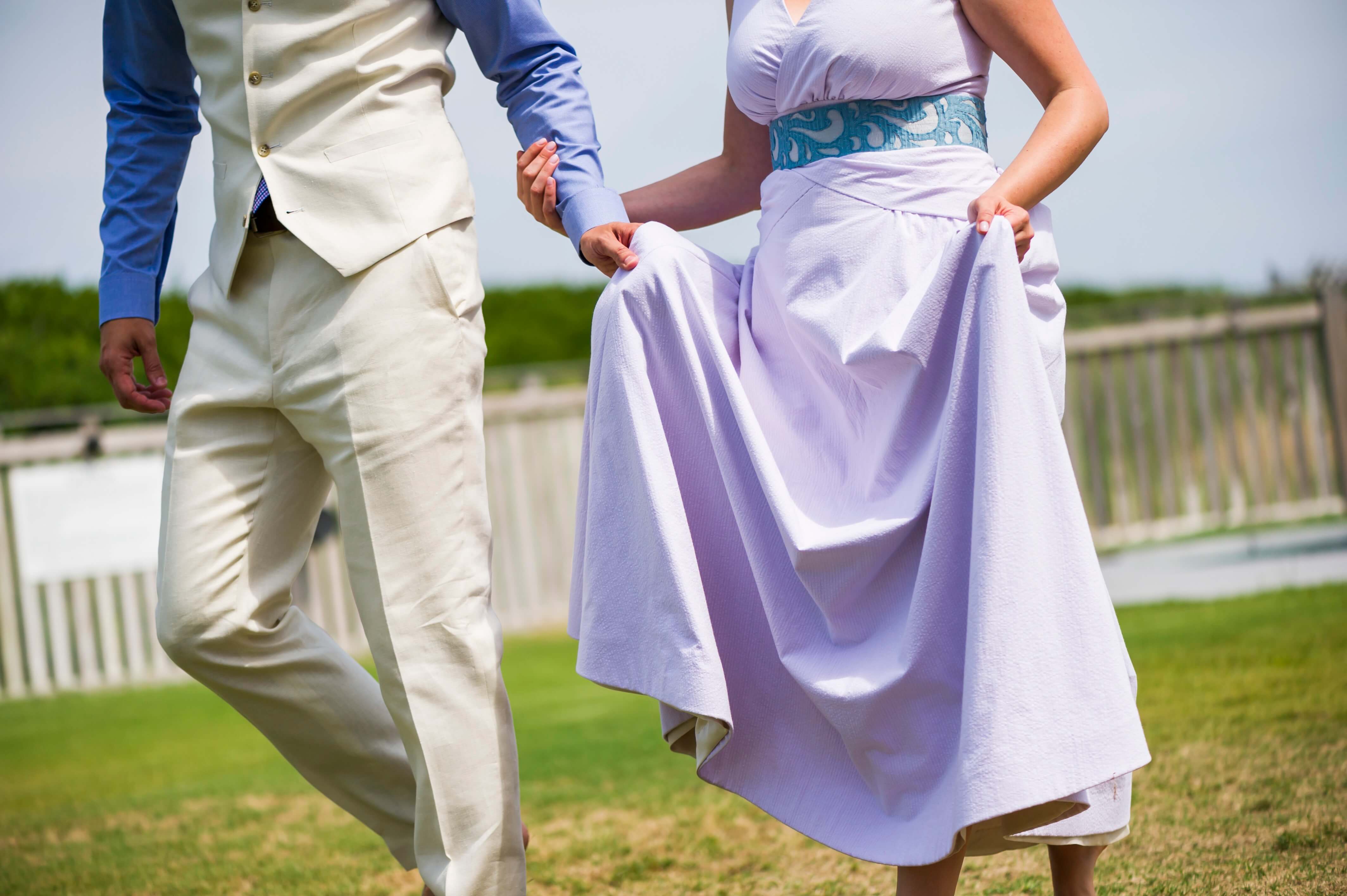 Erin was married on the beach in the Outer Banks of North Carolina in June. Her wedding day was fun-filled, laid-back, and incredibly beautiful. Photographer Brooke Mayo (who seems like a lot of fun herself) was there to document it all.
I've been blogging about this for months and I know you want to get to the Big Day photographs, so without further ado, I'll get on with it already…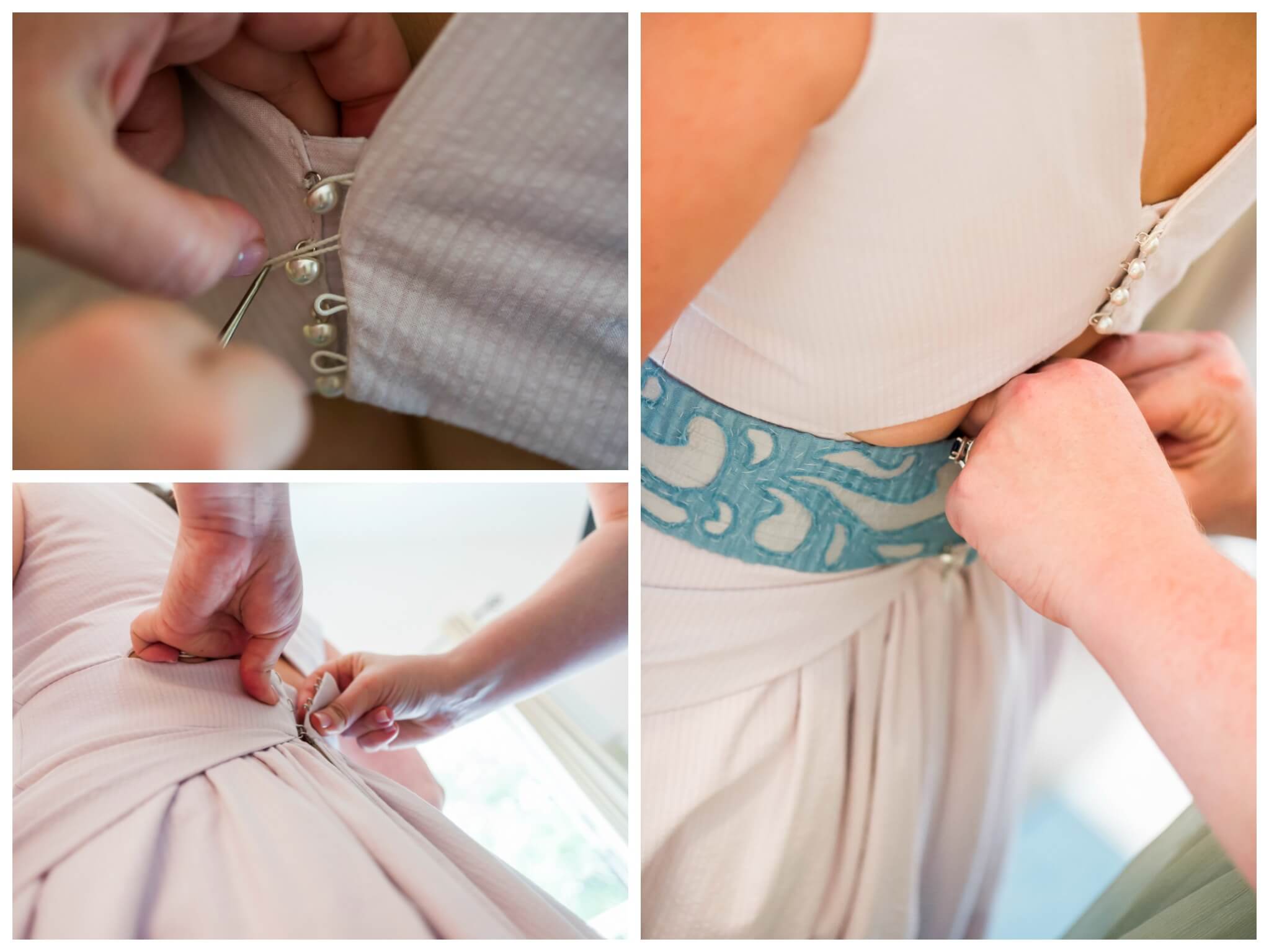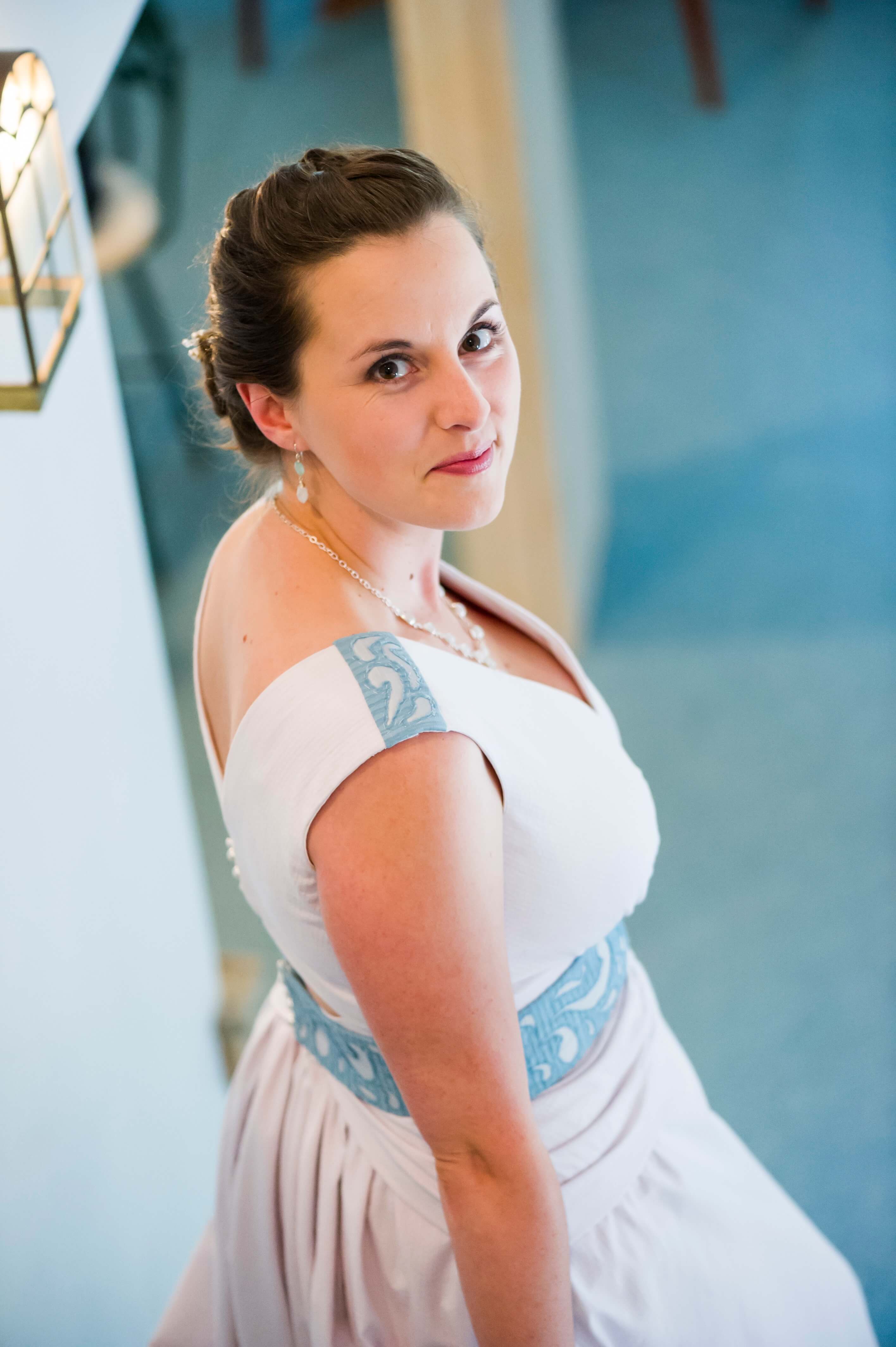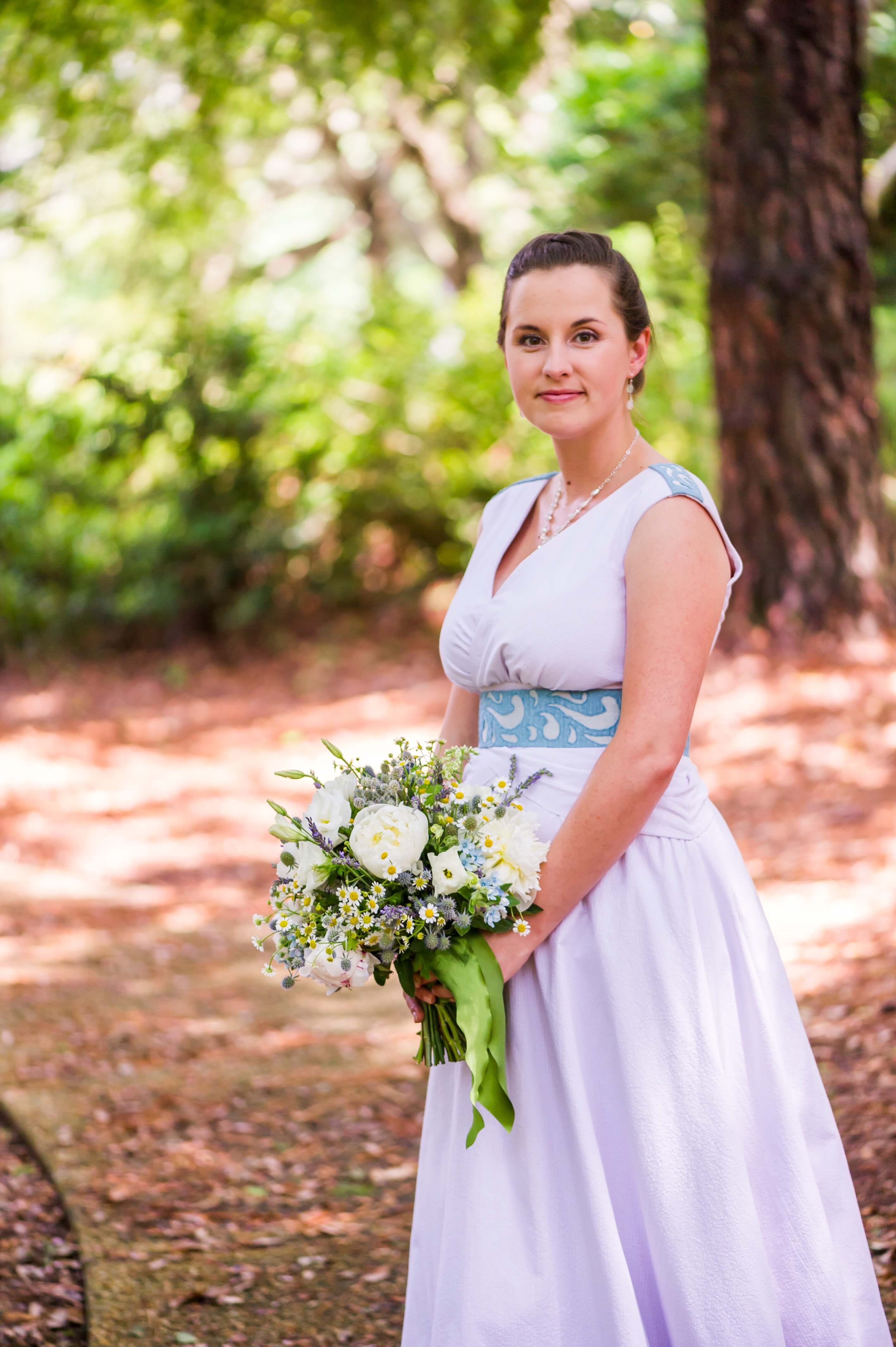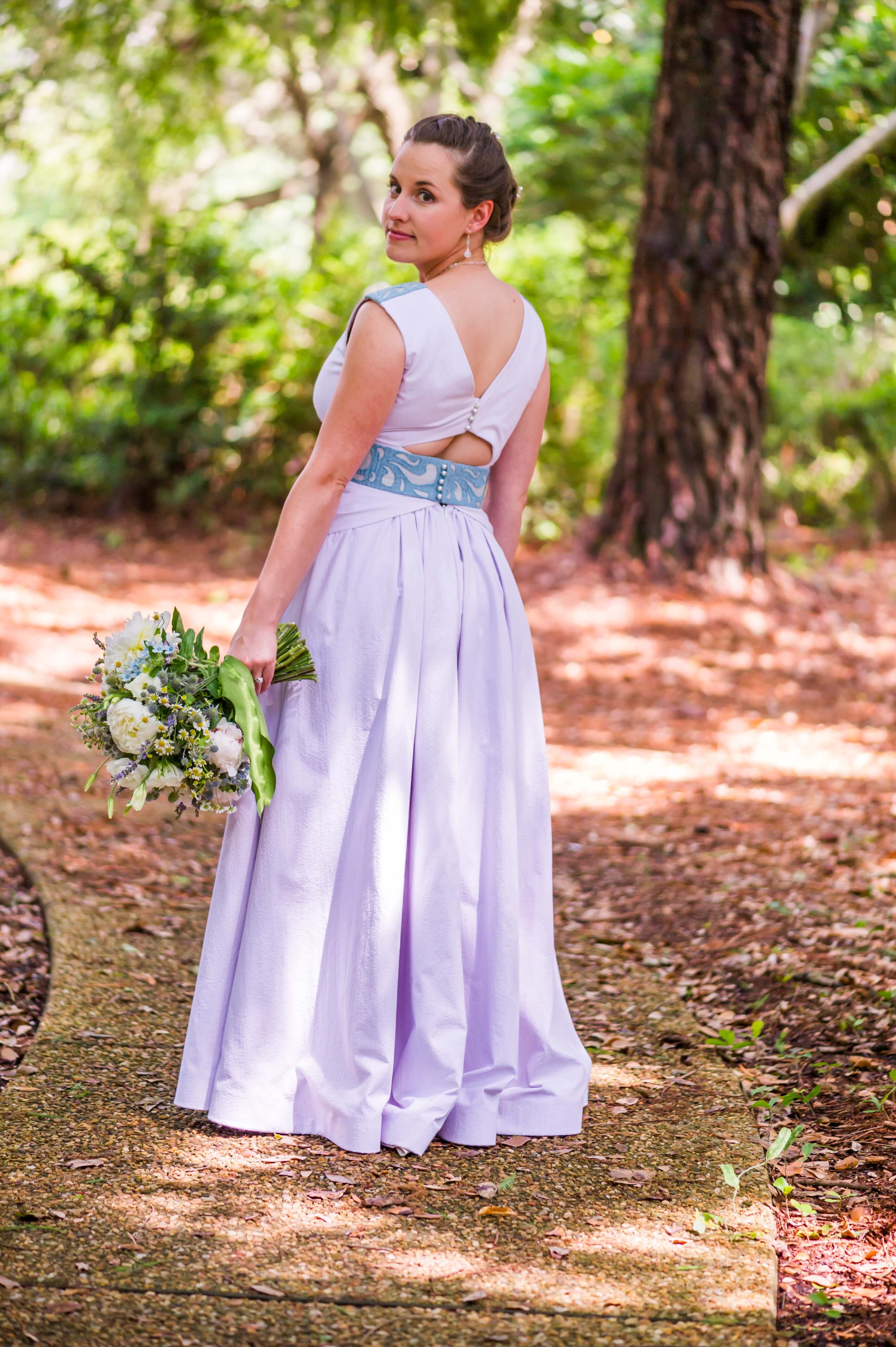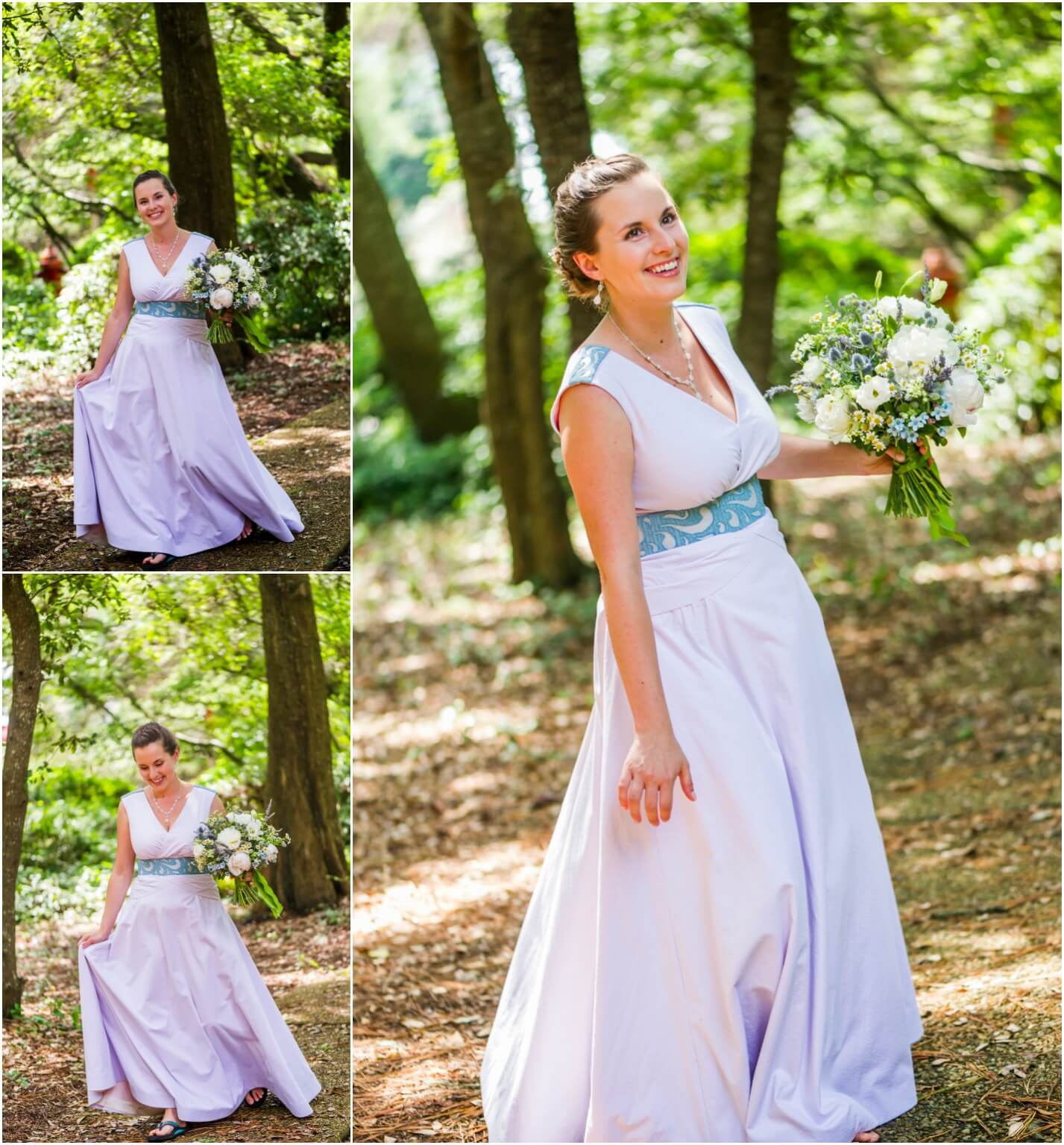 After spending countless hours looking for dresses online and at stores…

I couldn't understand what was supposed to be so fun about looking for 'the perfect dress.' The experience was stressful and impersonal and the dresses lacked the simple, well-made style I was looking for.

I'm so thankful for finding Brooks Ann! Being a part of the creative process of designing my dress was hands down my favorite part of preparing for my wedding. She took so much care and was a true joy to work with. I felt so special and beautiful on our wedding day and the dress was incredibly comfortable.

The biggest compliment I kept getting over and over was, "That dress is SO you!"I am in awe of how she was able to capture all my ideas into one unique and flawless dress. Working with Brooks Ann was a delightful, memorable experience I will always cherish!"

-Erin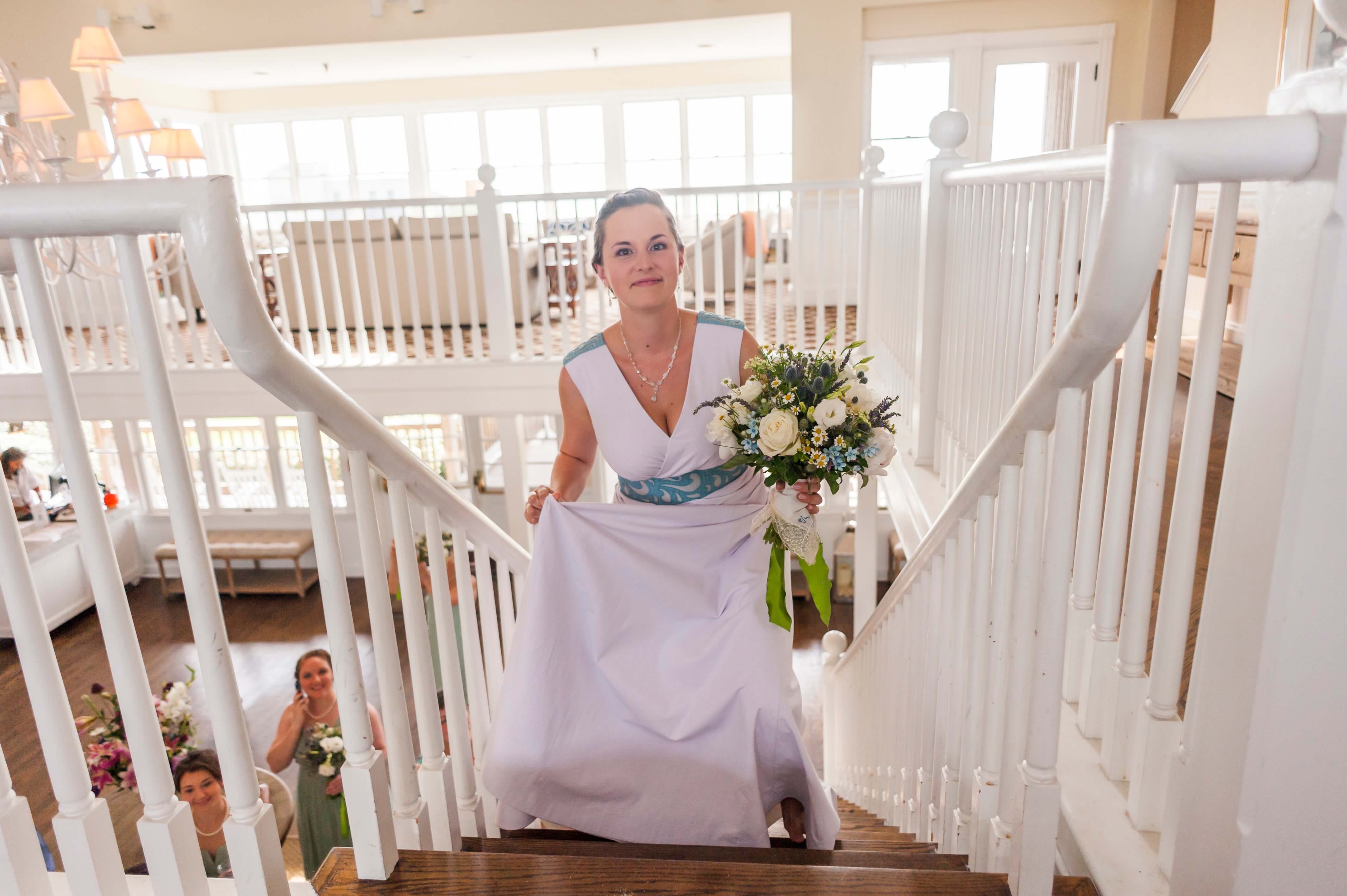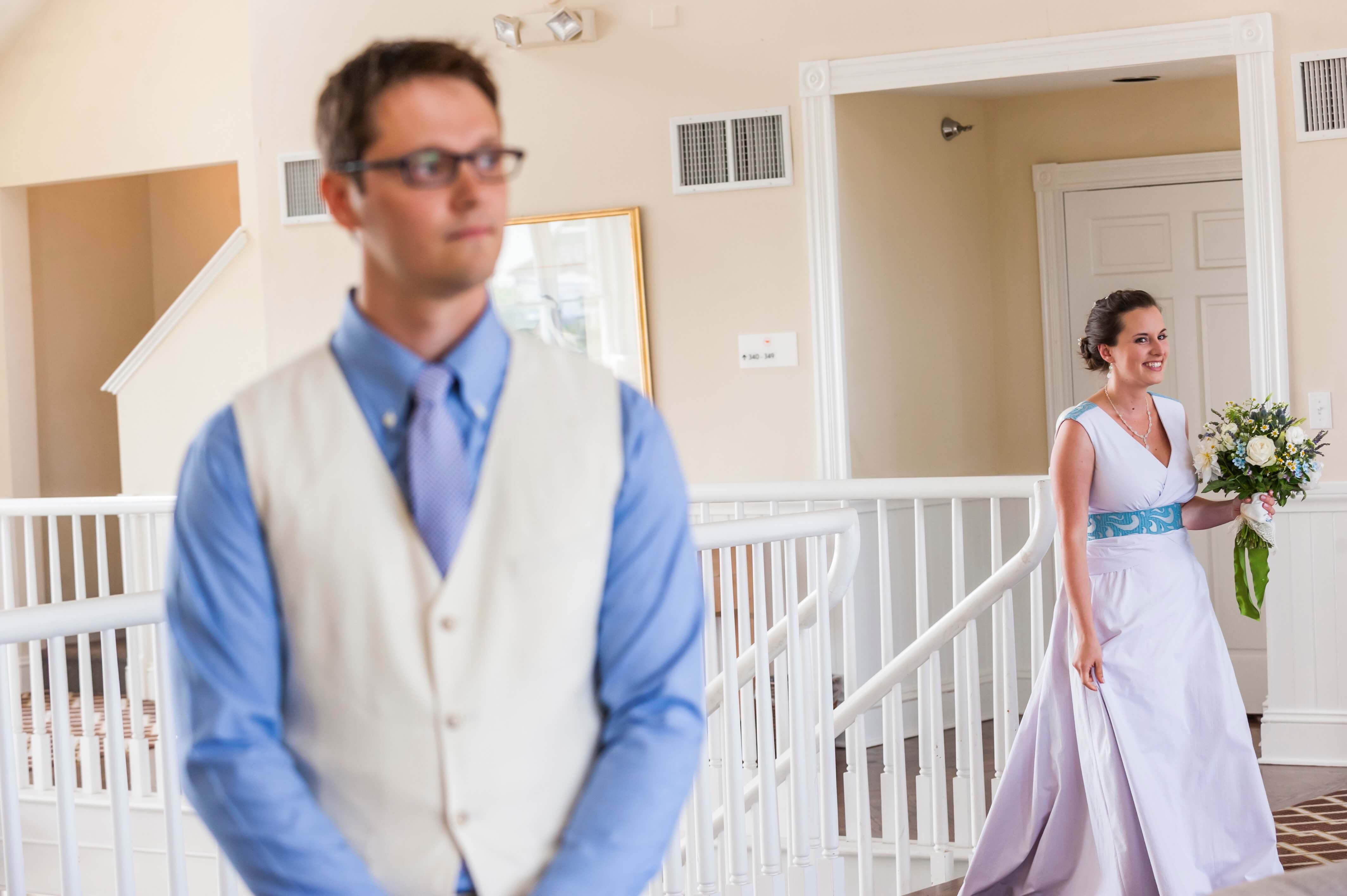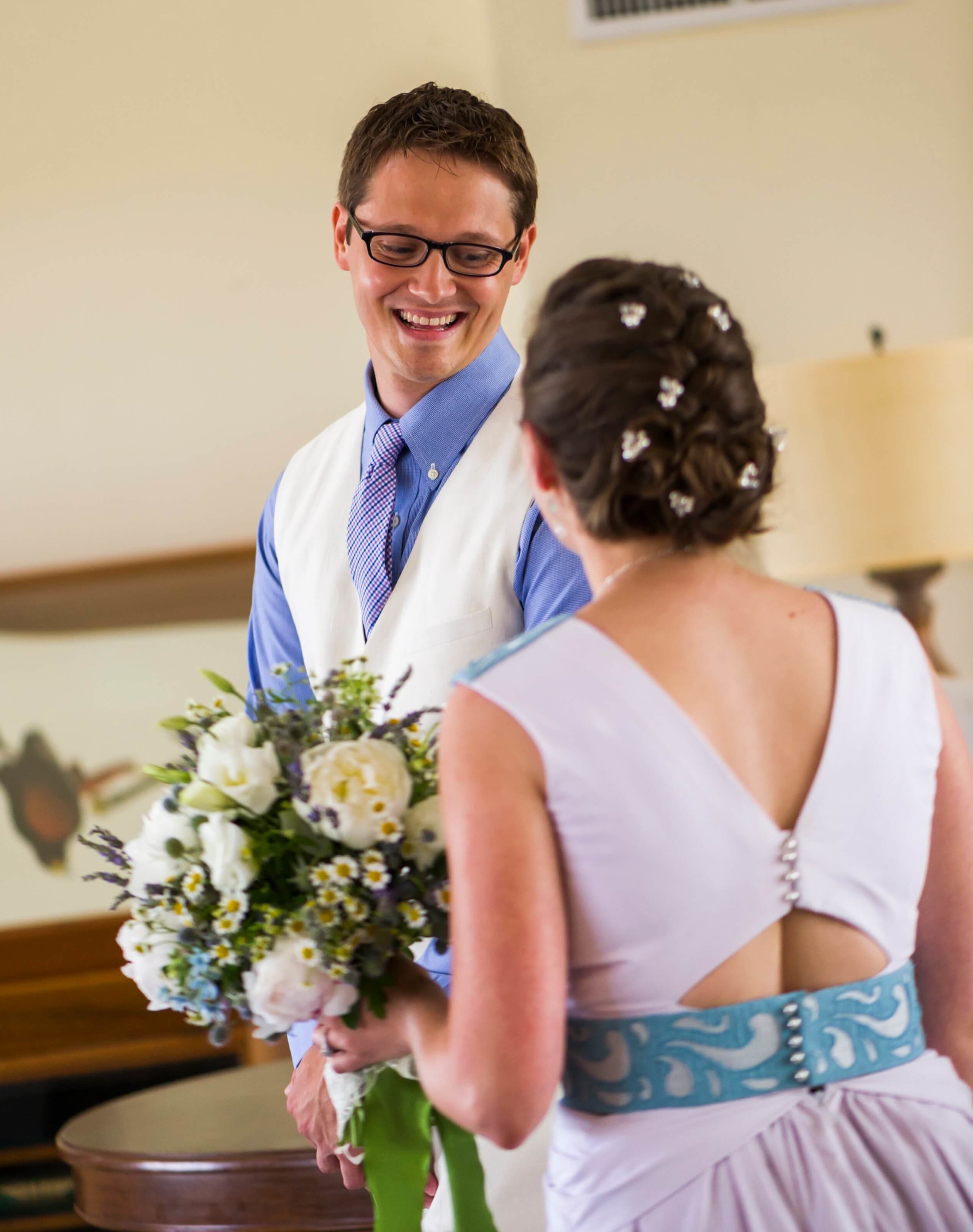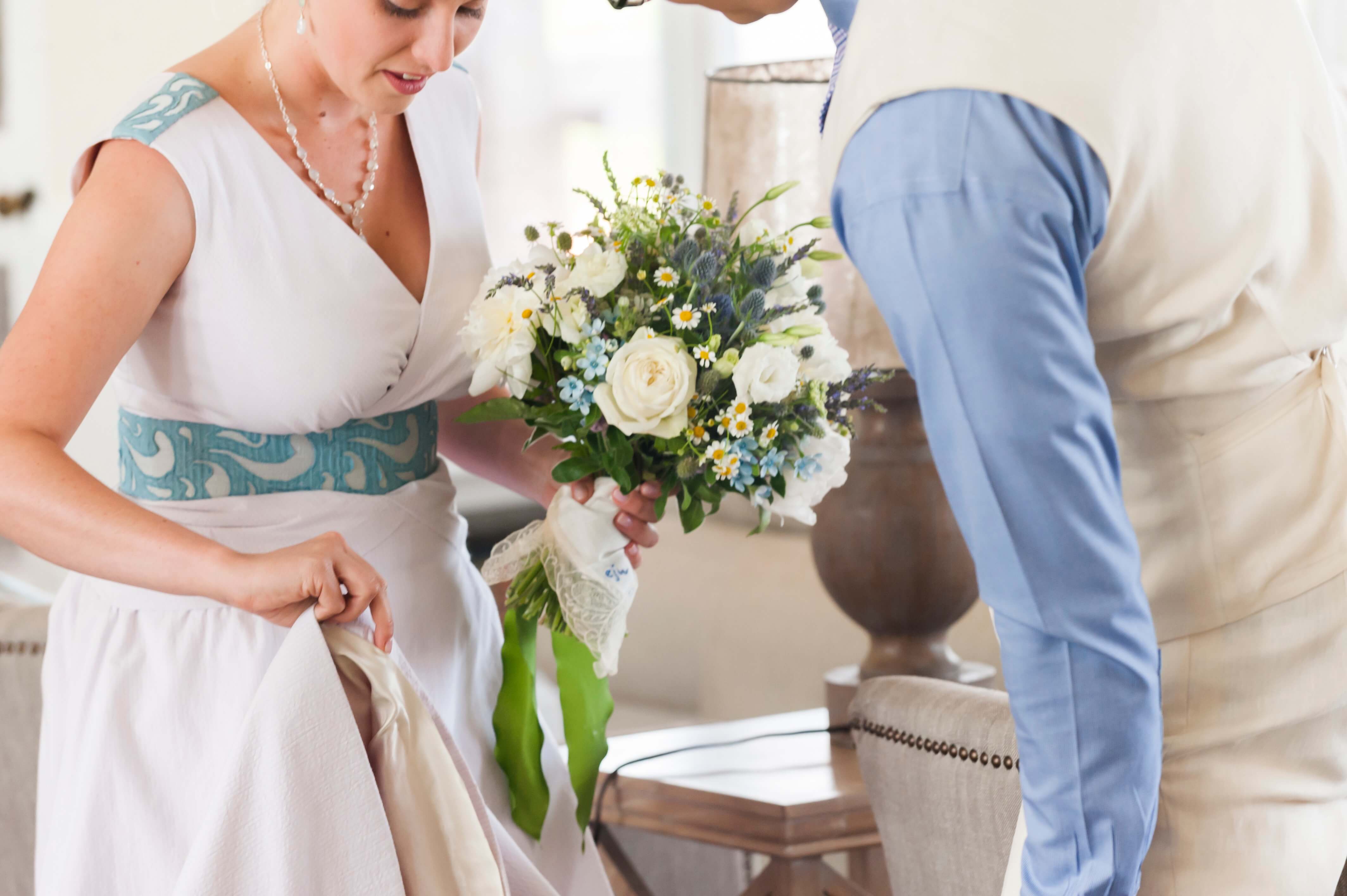 I love that Erin showed her husband-to-be her underlining right after the "first look"!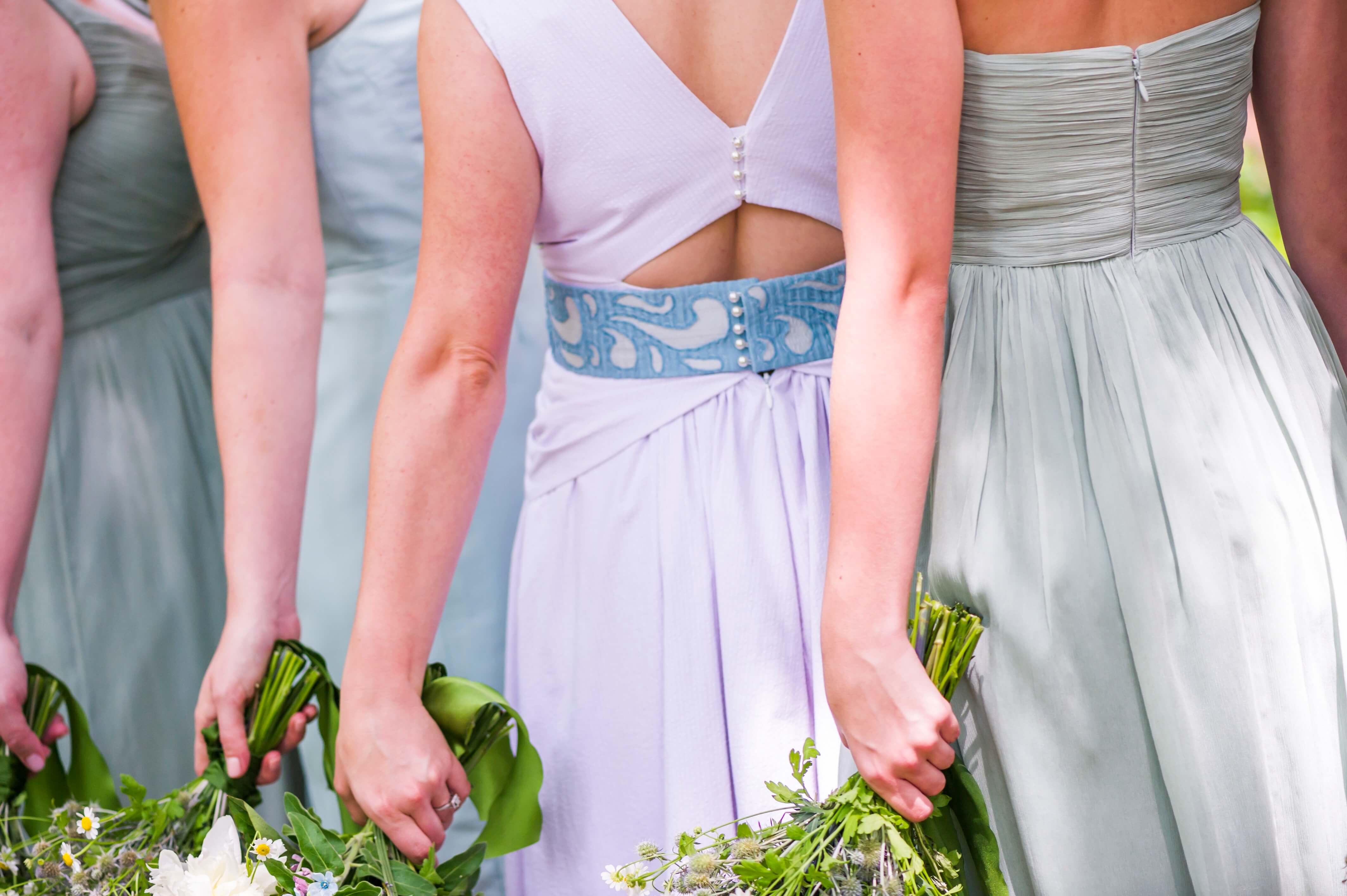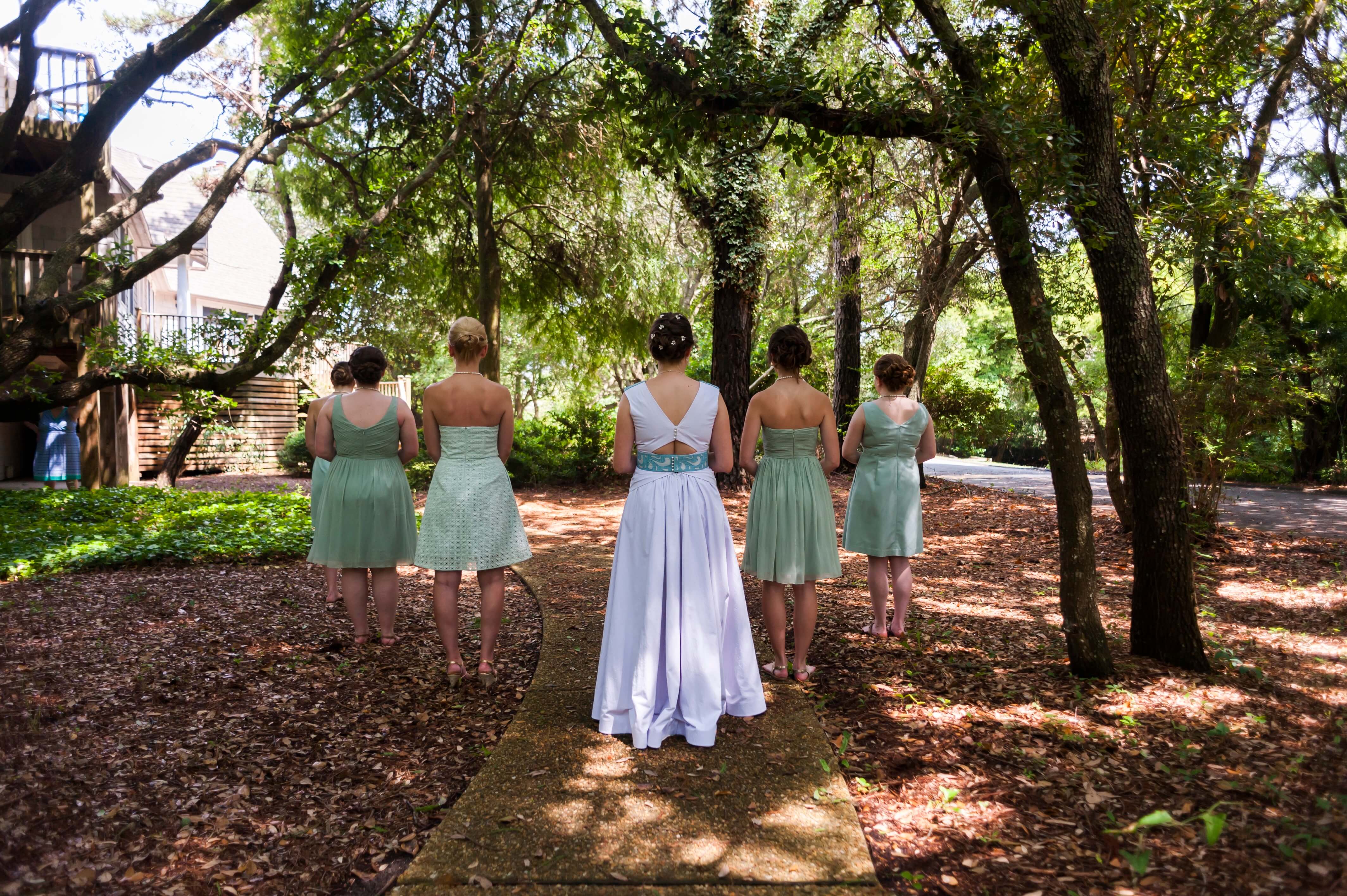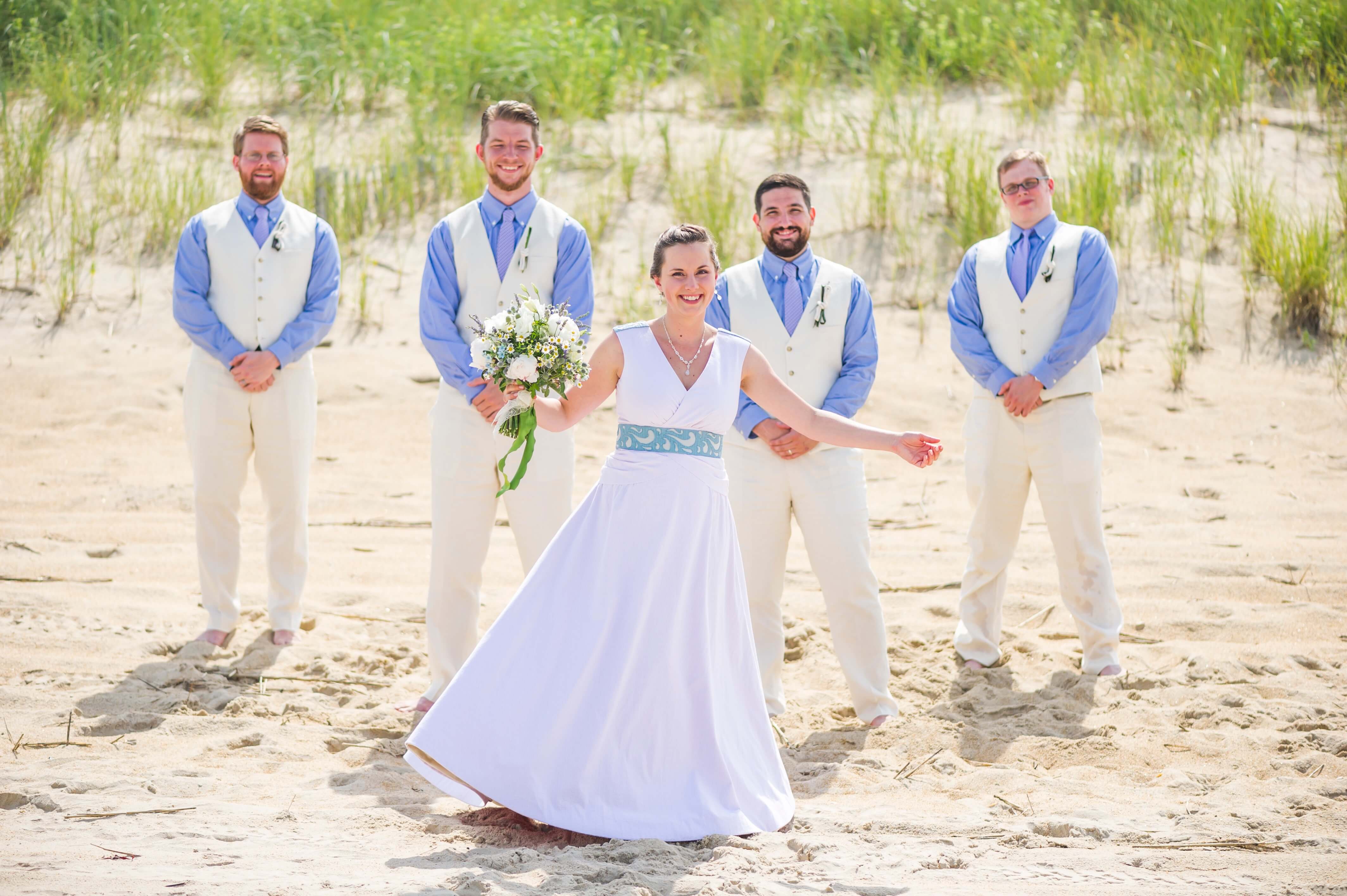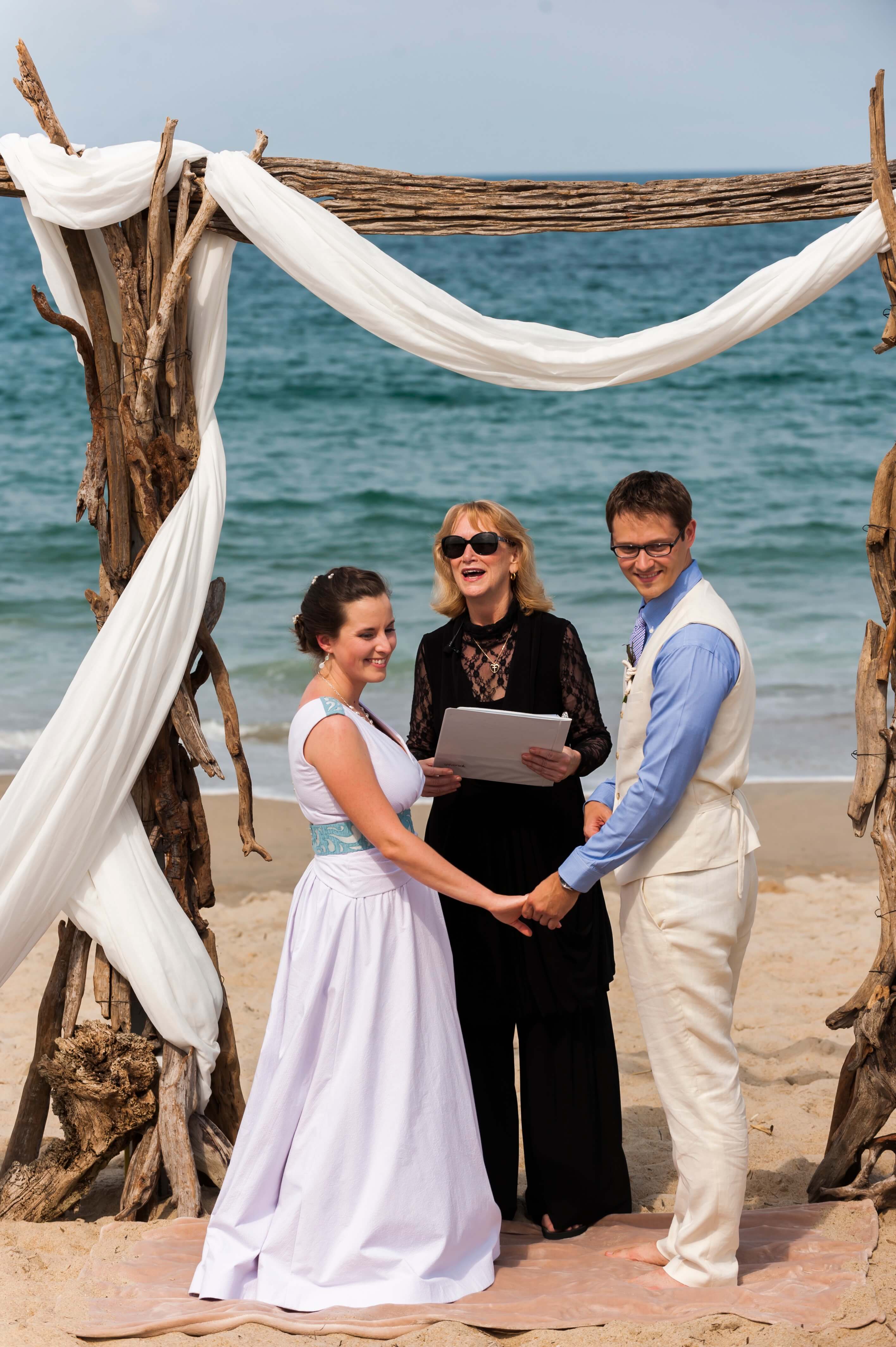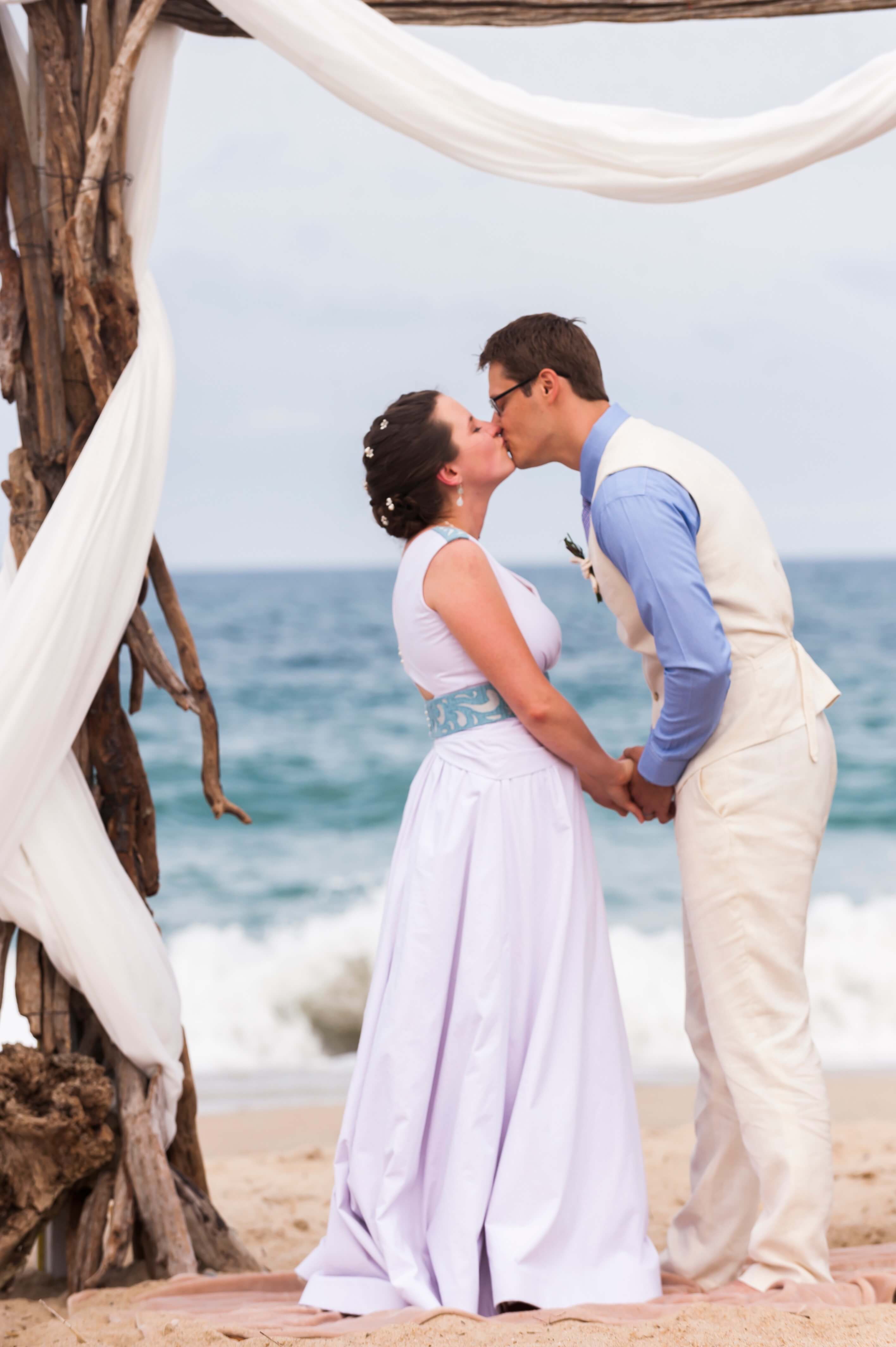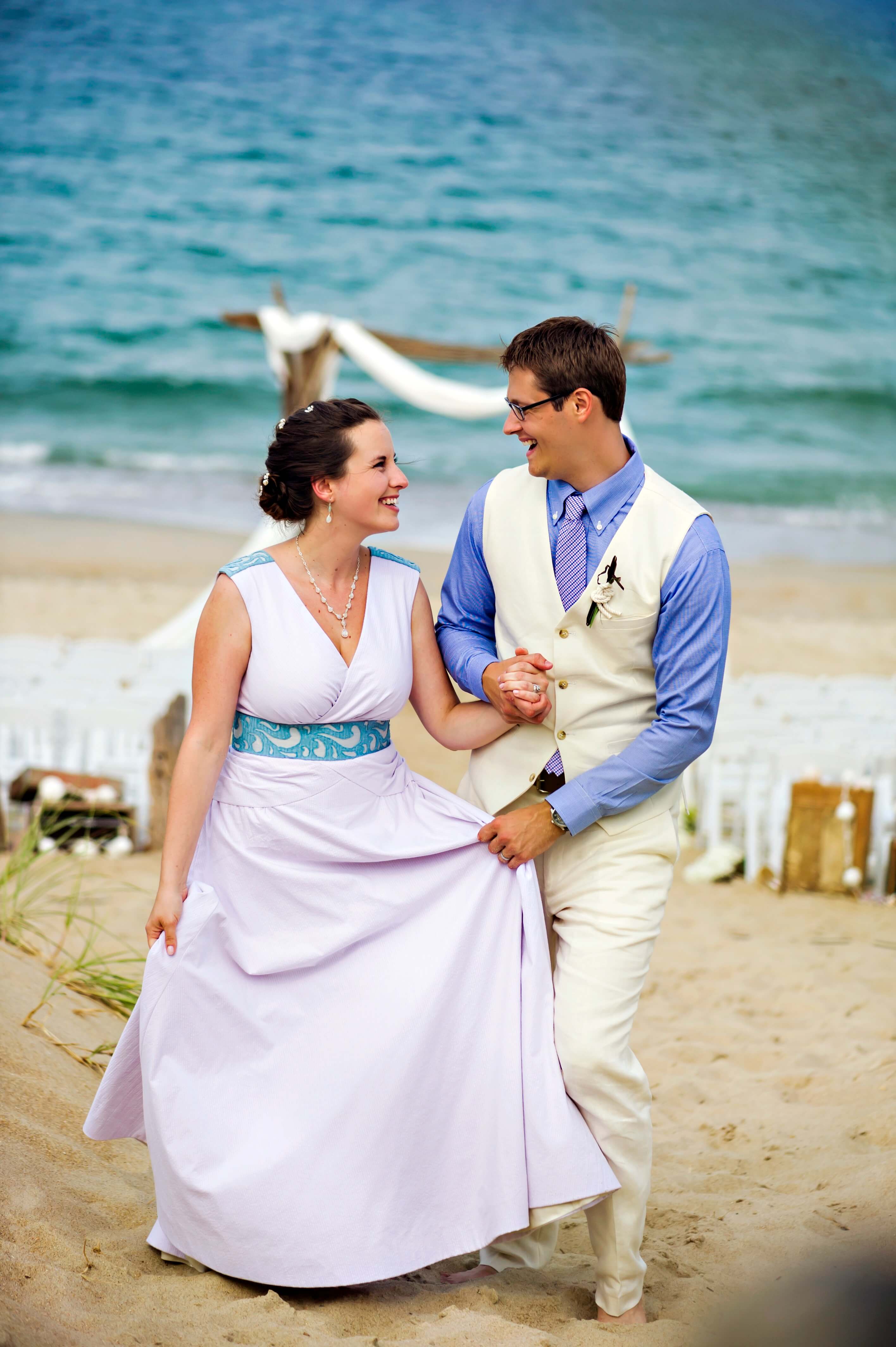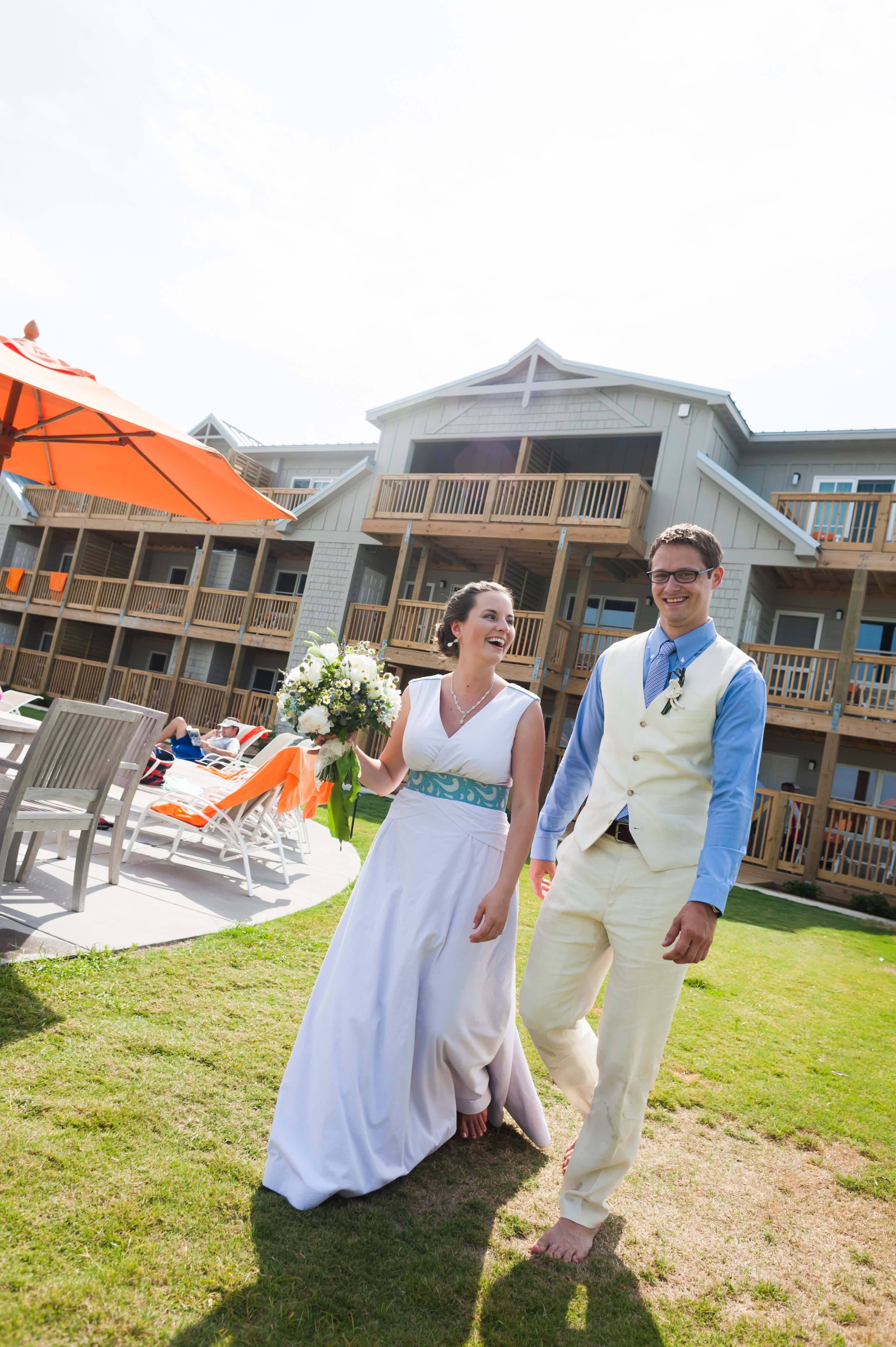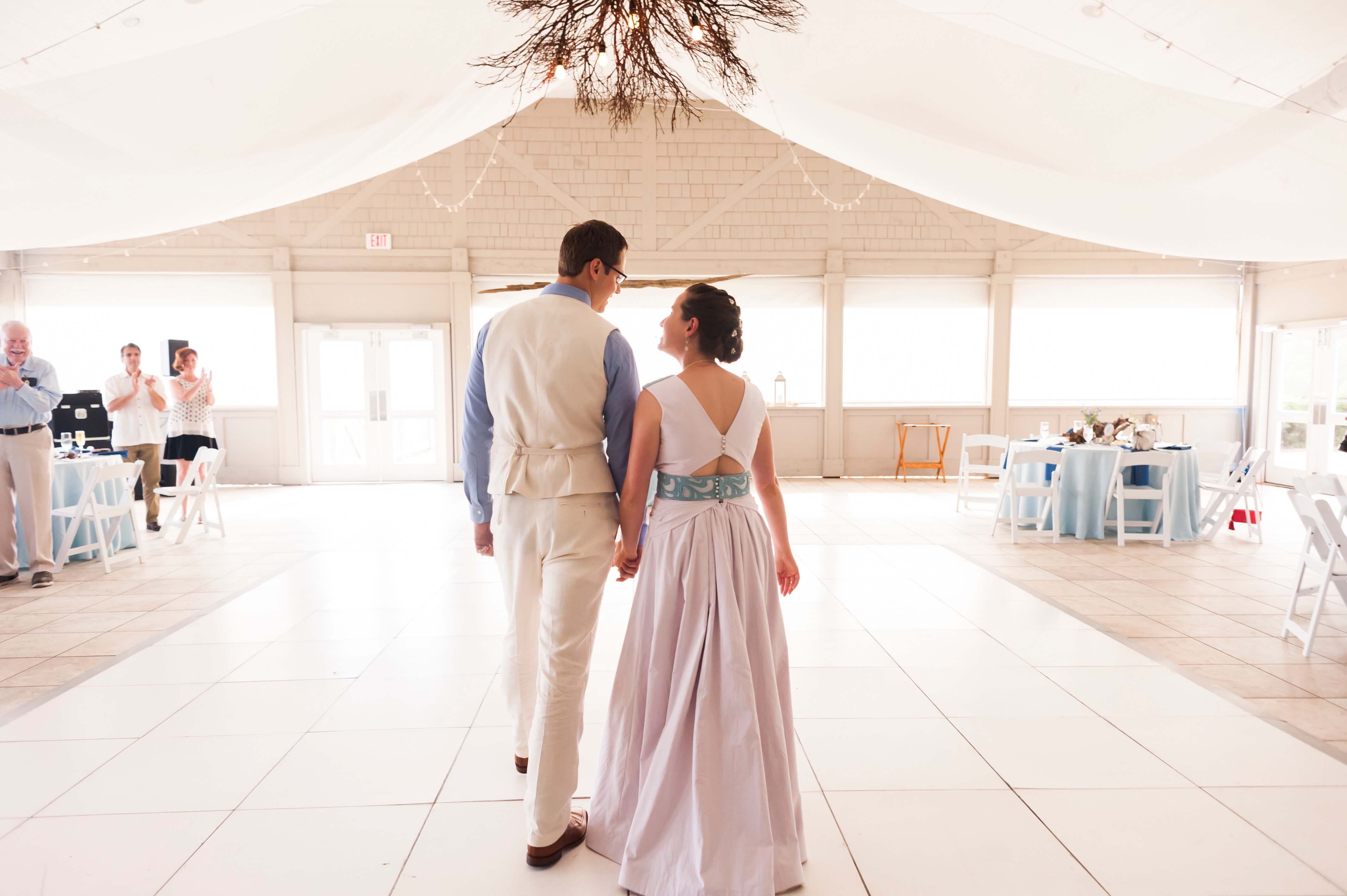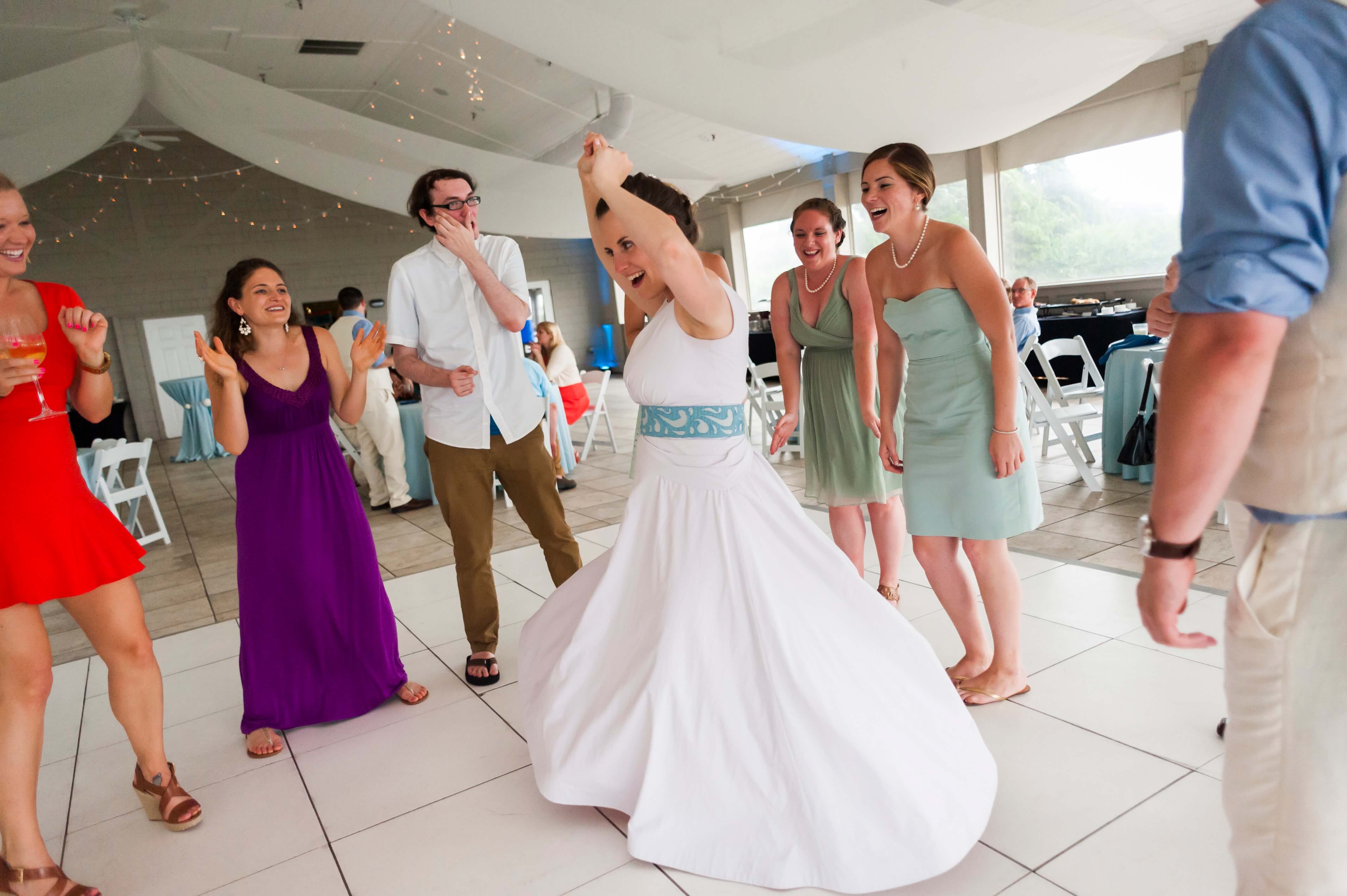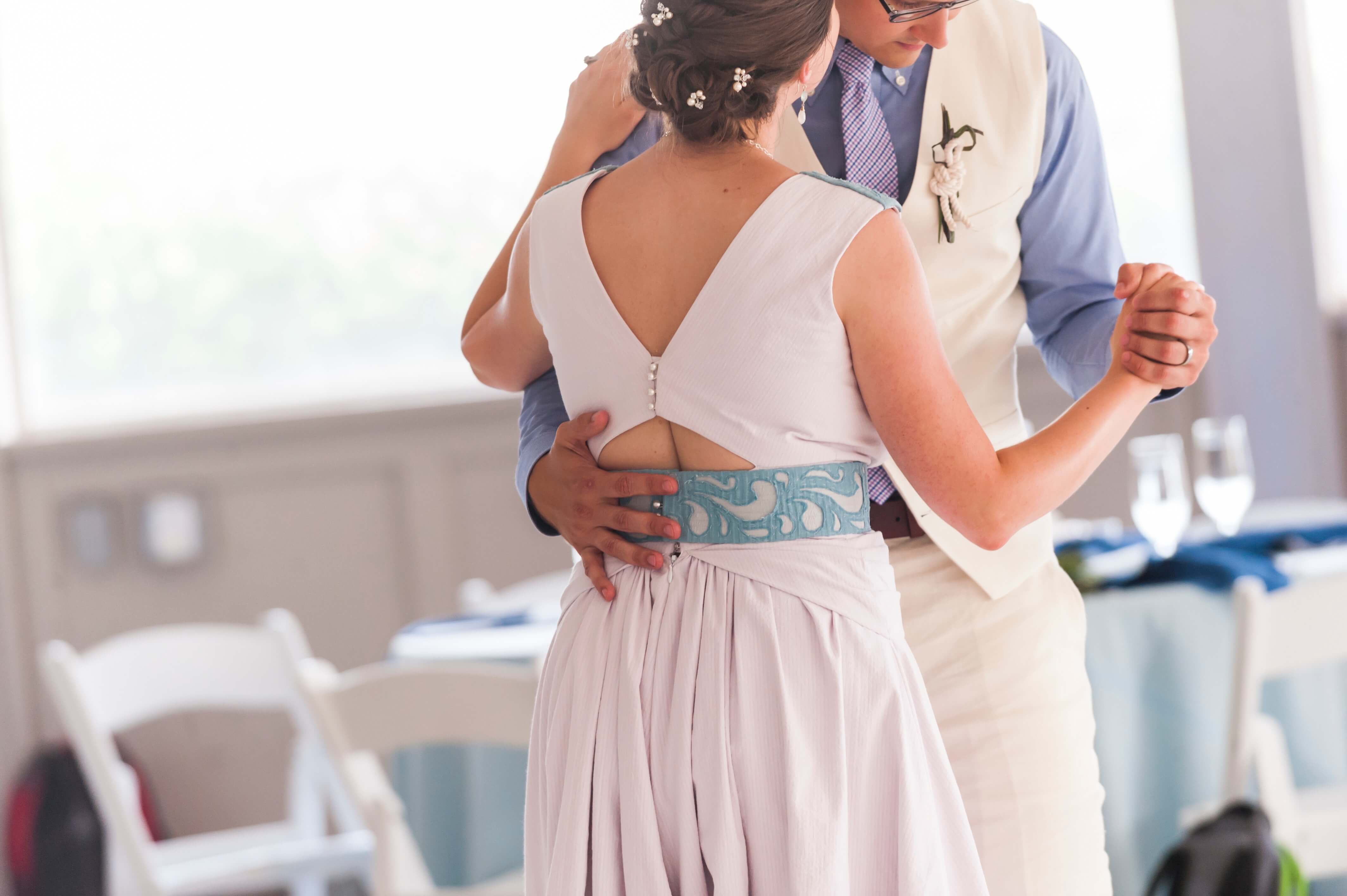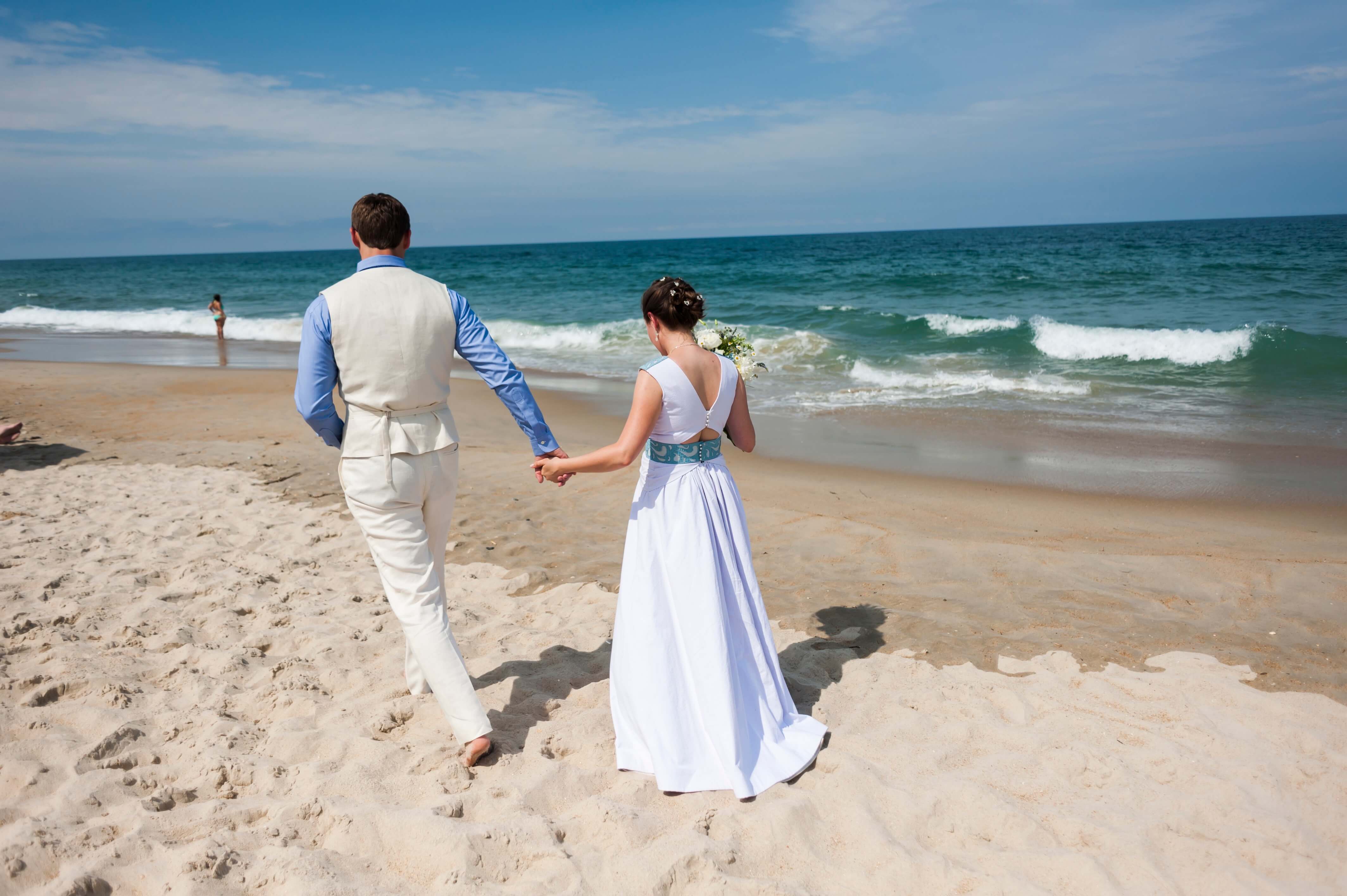 I hope you've enjoyed following along as the story of Erin's unique custom wedding dress unfolded and the behind-the-scenes details of the custom dress being created. Here are all the links to the previous posts:

Meet Erin: My Seersucker Summer Bride

Sketching Erin's Custom Wedding Dress

Creating Erin's Patterns and Mockup

Erin's Wedding Dress Takes Shape

Creating Erin's Beachy Bridal Belt

Finishing Erin's Seersucker Wedding Dress

Photoshoot of Erin's Custom Wedding Dress!

all leading to this final Wedding Day post!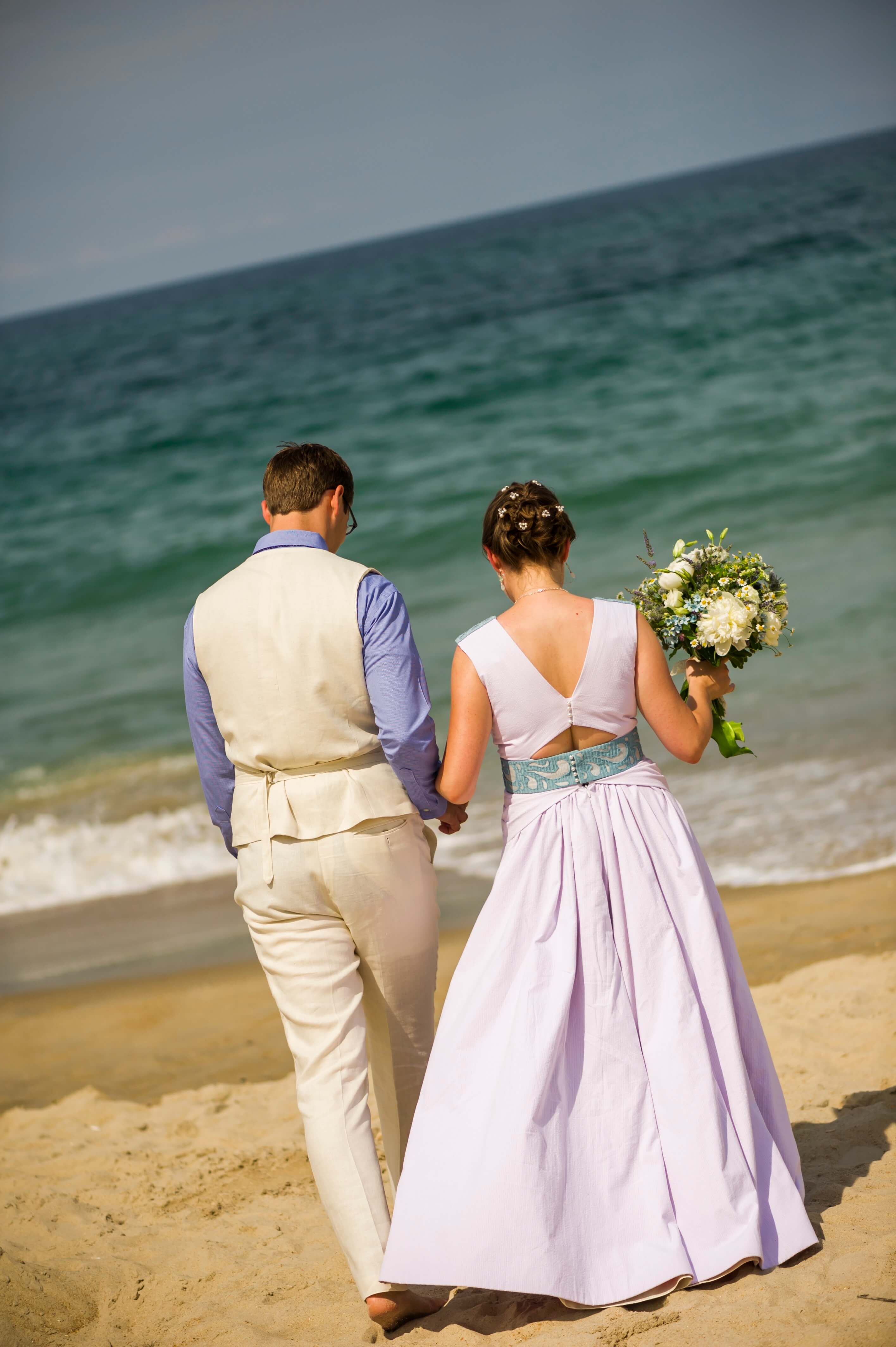 Working with Erin to create this unique dress for her wedding day was a true pleasure. The wedding dress process was truly relaxed and comfortable for both of us. I'm honored that Erin trusted me to bring her unique style to a reality and the fact that the compliment she got the most was "that is so you!" warms my heart and is precisely why I do what I do.
Congratulations Erin and Richard!
Not enough? Click to see Erin's wedding featured on Brooke Mayo Photography's blog and  The Knot!