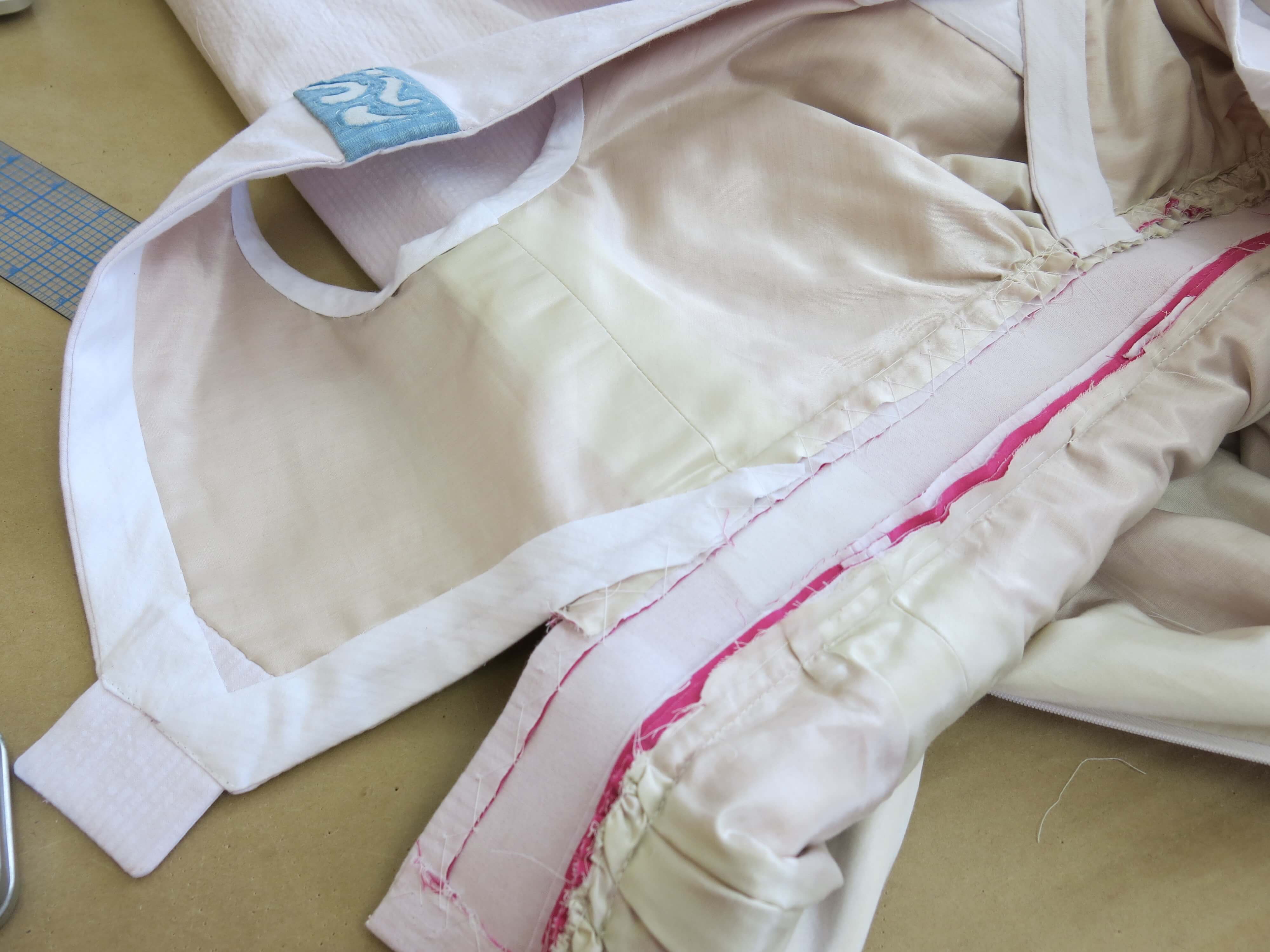 After Erin's basted fitting, it was finally time to FINISH THE DRESS!
As you can see in the photo above, I had done a lot of the lining before the fitting, but still had some finishing work to do. While it's fun to peek at all the hidden couture guts of the dress, like the graded seam allowances cross-stitched to the waistband interfacing that you can see above, it was time to make this dress look as clean and beautiful on the inside as it does on the outside.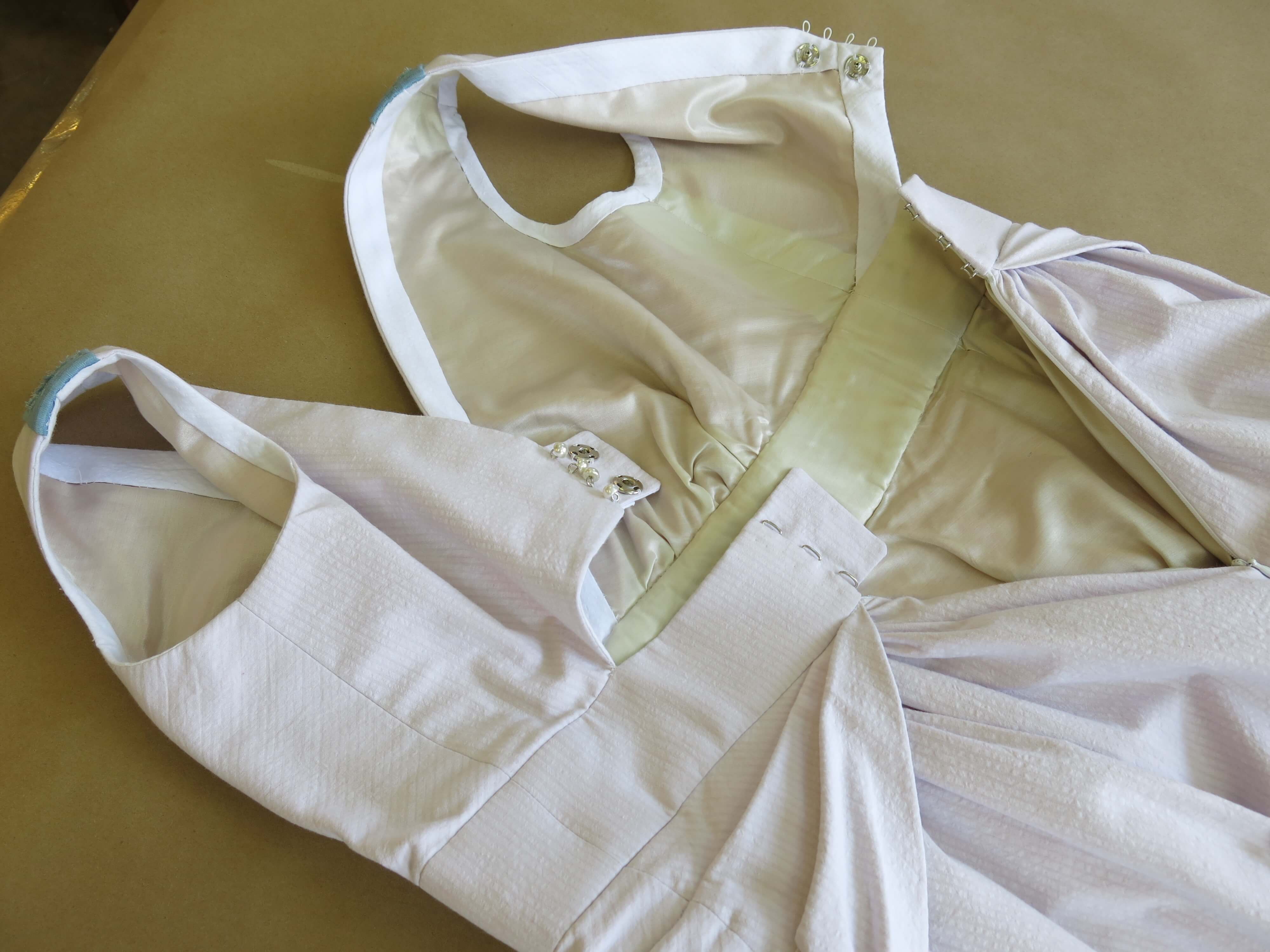 I was now able to add all the real closures and finish up the lining. I added bridal buttons with elastic loops to the back of the bodice, and also a few snaps to ensure that the loops didn't take a lot of stress while Erin wears it on her wedding day.
I also added a hidden loop right behind the buttons. This is for Erin's bra strap! This will not only ensure that her dress fits well all night long, it will ensure that her bra strap never peeks out from the top or bottom of the lovely cut-out detail we designed.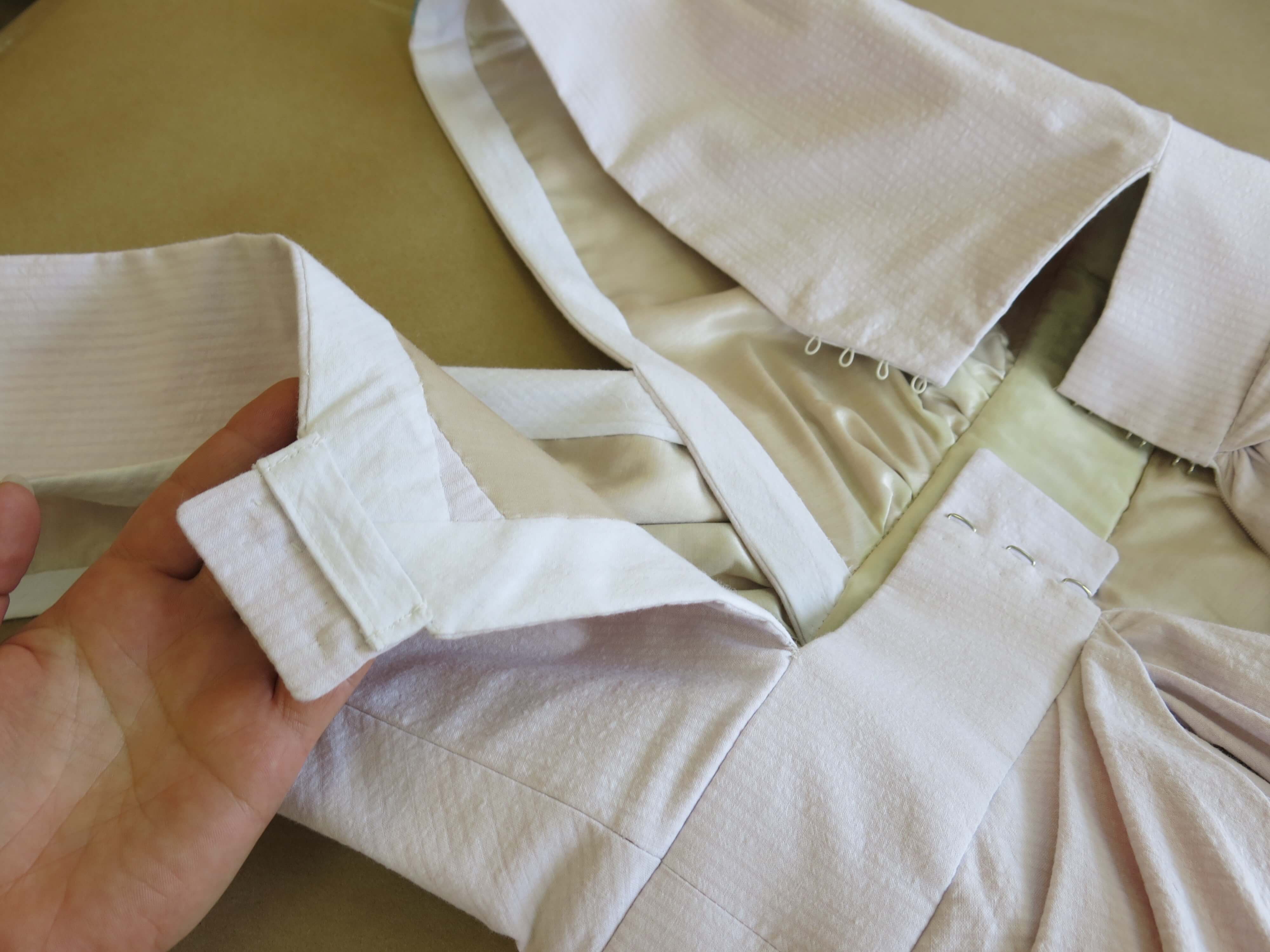 I also always embroider the initials and the wedding date of the couple and add it inside the dress somewhere…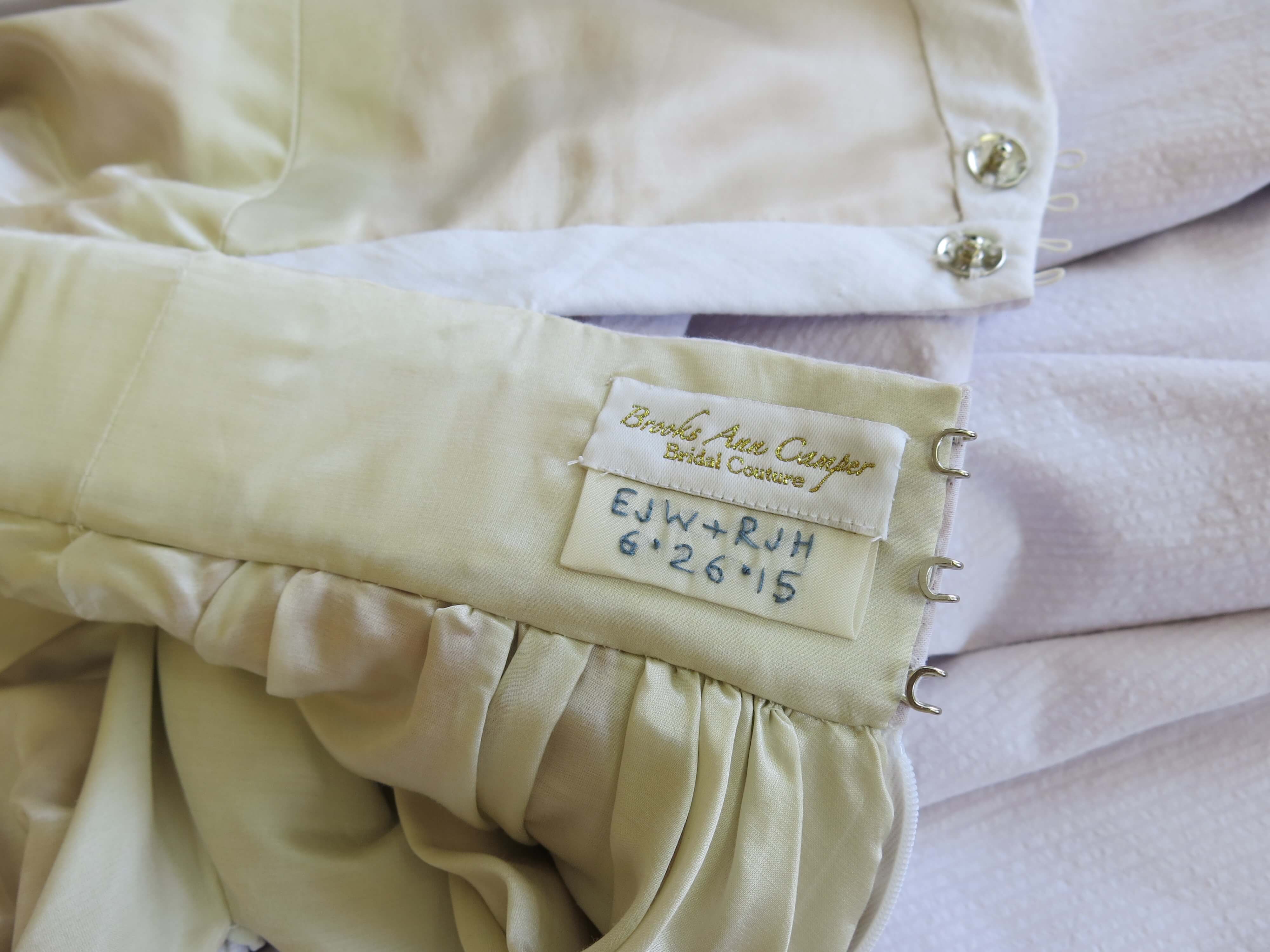 …and ensure that everything is looking clean and sharp!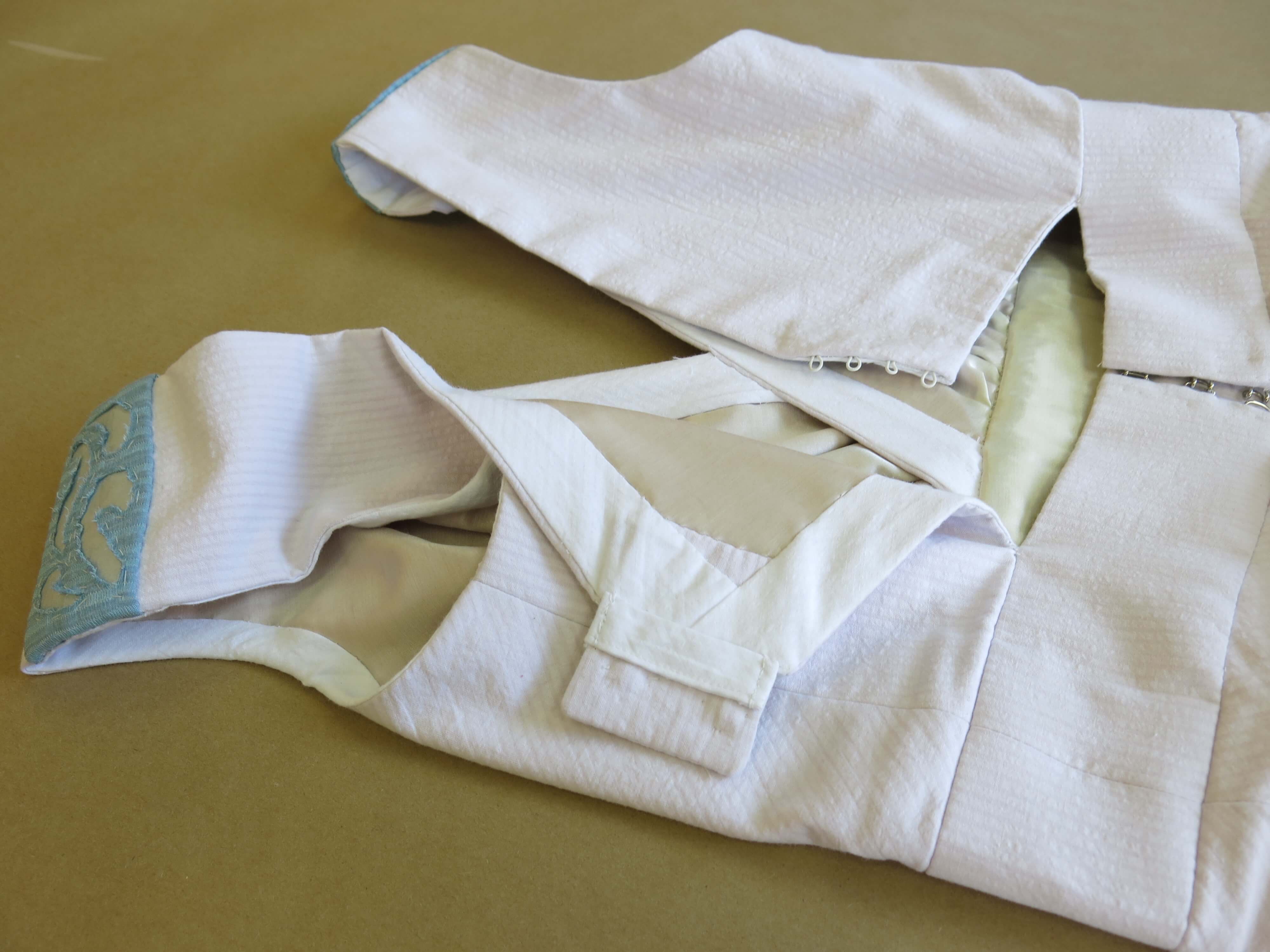 The horsehair hem was now able to be permanently cross stitched in place by hand to the underlining and the lining was blind hemmed by machine.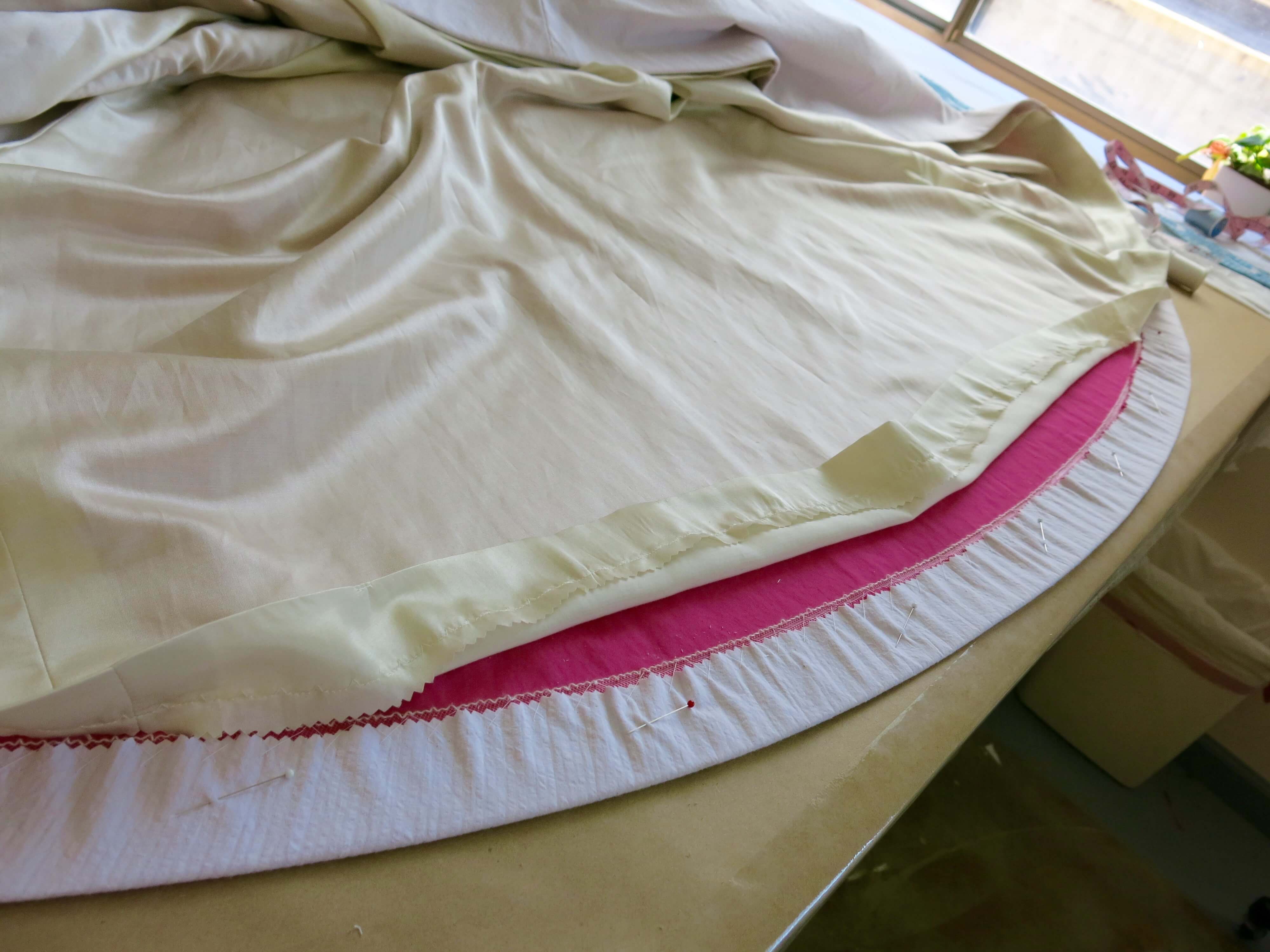 I joined the two layers together with lots of "swing tacks". These are short thread chains that allow movement between the two layers of fabric while keeping them securely in place. (It also allows you one place to still peek at the couture guts of the dress. Erin's loved showing off the hidden hot pink underlining!)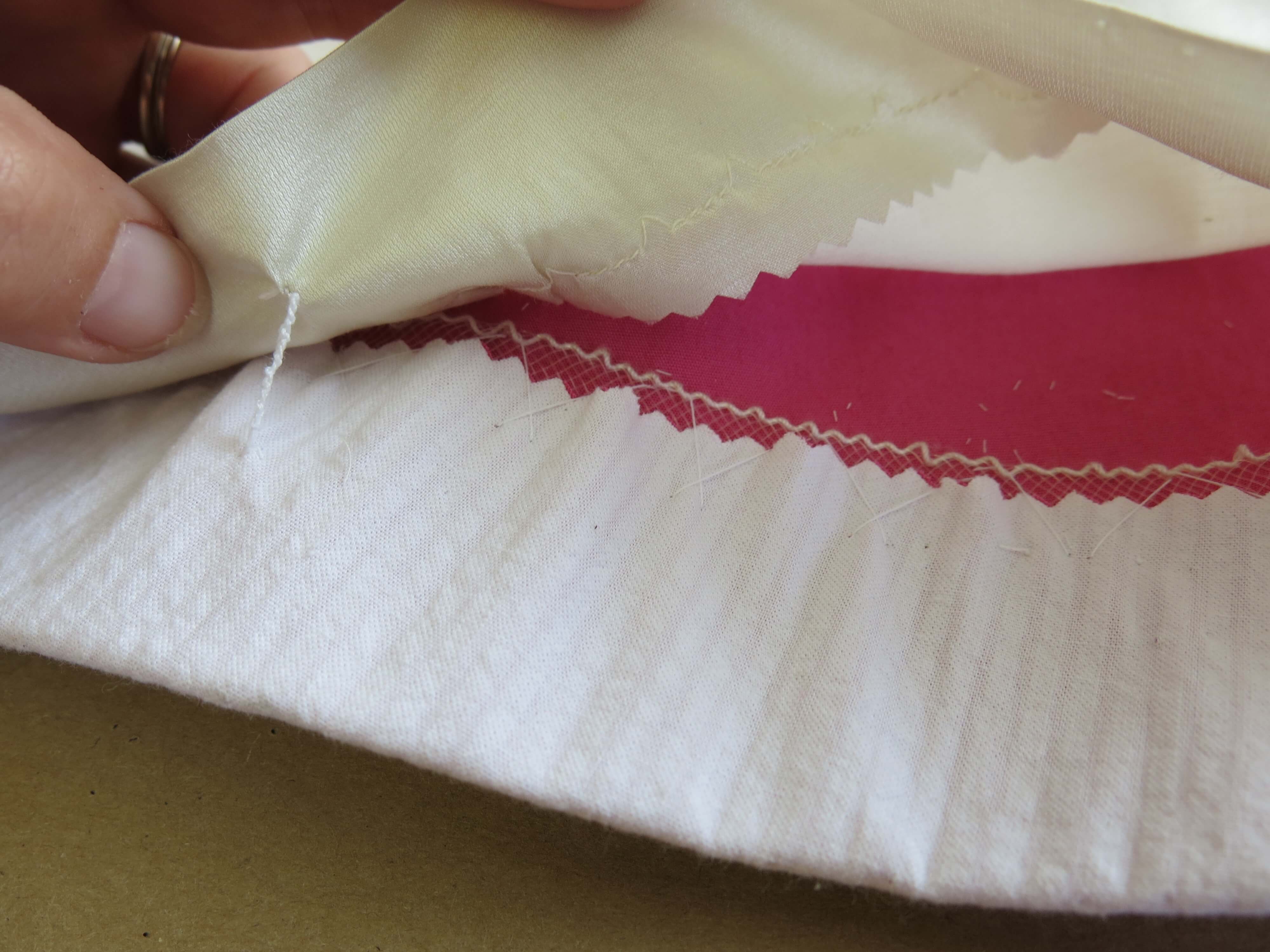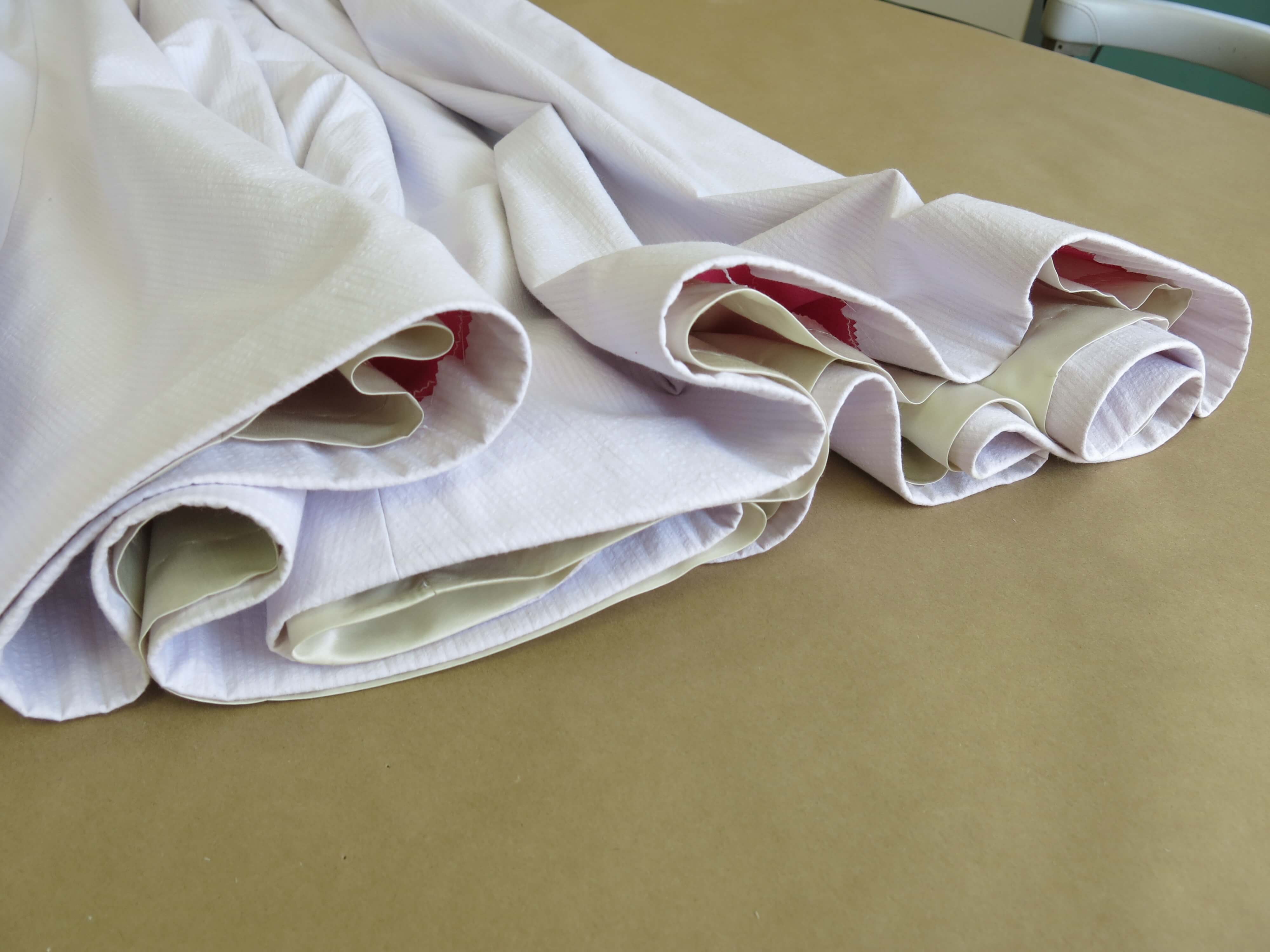 After all the hard work that went into creating Erin's custom wedding dress through the designing and sketching, patternmaking and fitting, sewing and creating, it was finally time to start packing up. It's always bittersweet to put the patterns away. They have such history…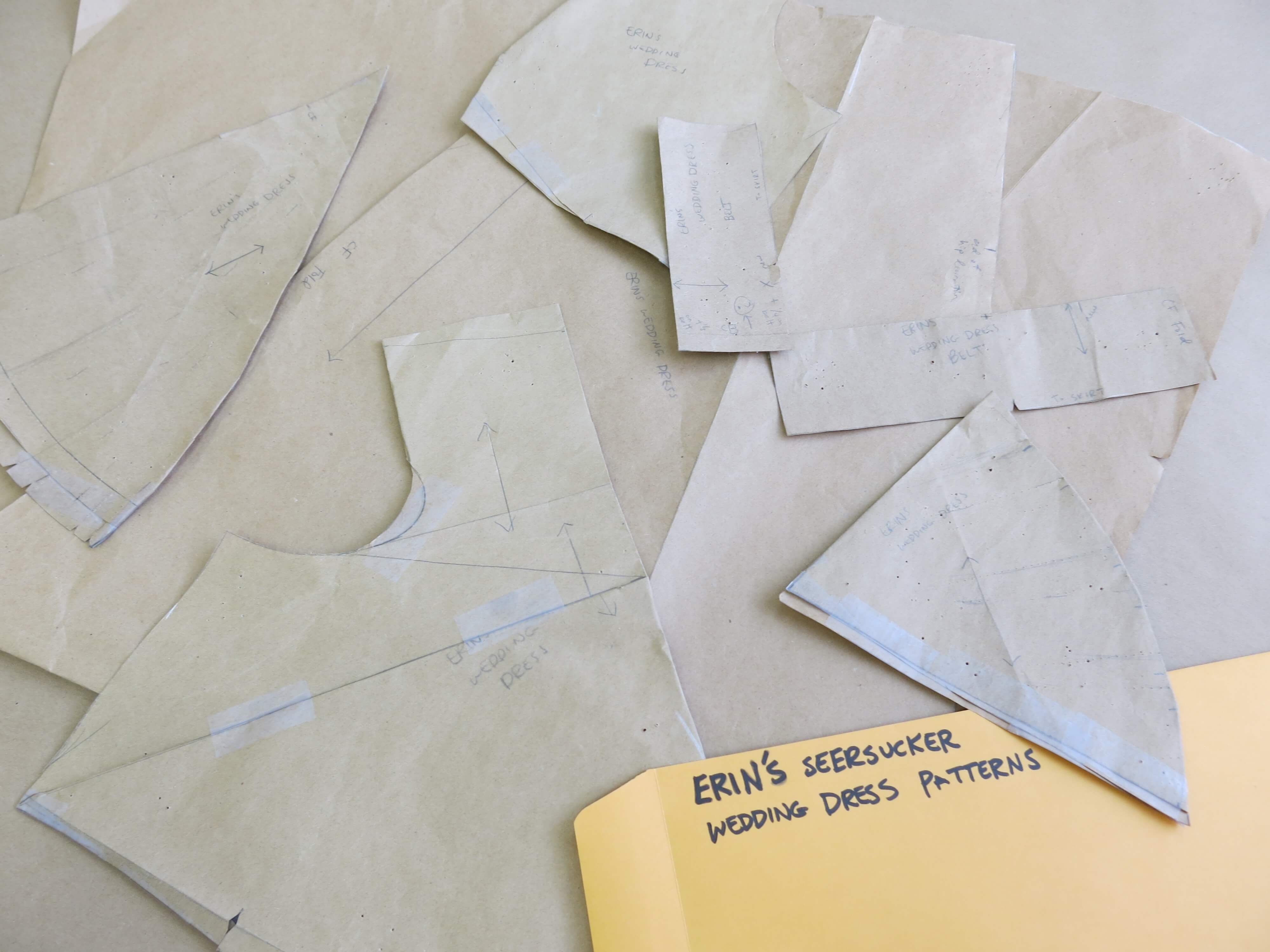 That said, I was thrilled that Erin's dress was now finally ready for the photographer and then off to the bride!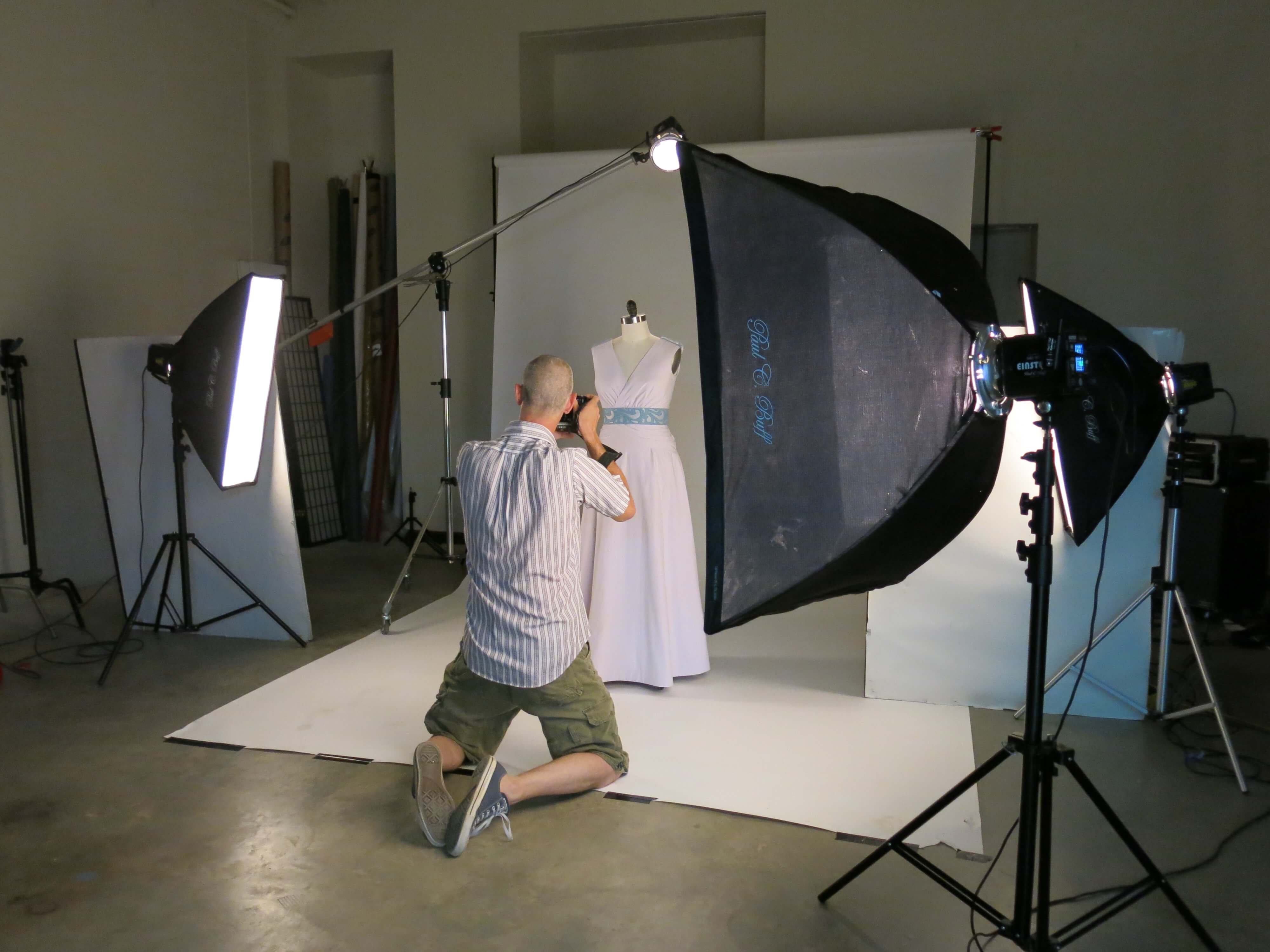 NEXT POST: I'll share the gorgeous photos from the Kent Corley Photography shoot of Erin's completed dress! This is one post you won't want to miss…