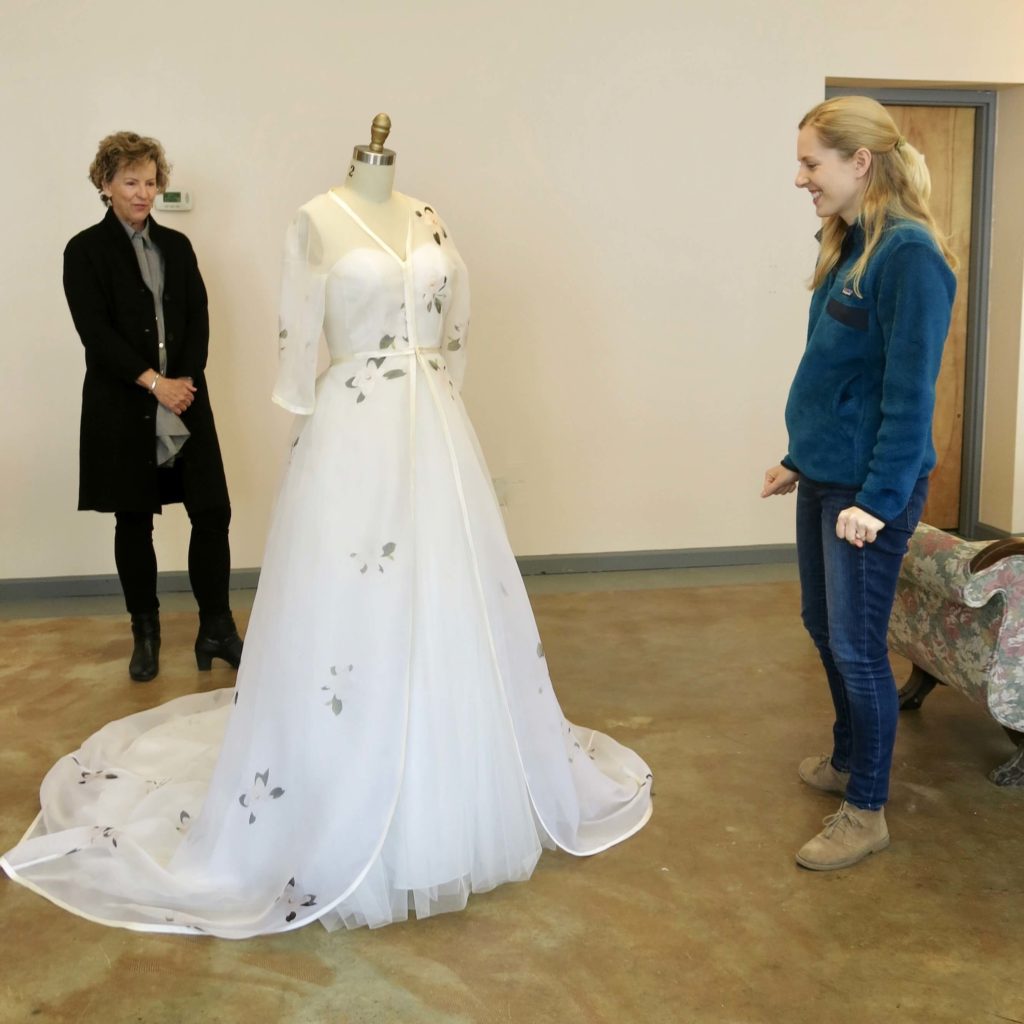 This blog post was pretty easy…
Once the work on her wedding overdress was ready, it was finally time for Cameron's basted fitting. The basted fitting is often the final fitting where the dress is mostly finished, with only a few areas basted for the possibility of changes. Since most of the pattern and fitting work happens through mockups, the final basted fitting is often the first time the bride gets to see and try on the real dress made of the real fabrics. And in Cameron's case, the real fabric was a gorgeous floral silk organza, custom designed and locally printed at Red Canary Studio.
Cameron brought her beautiful mom to this fitting and we all had a great time together!
SPOILER: Since the fitting went so well, this post is really just a bunch of pretty pictures of a very pretty woman in a very pretty dress! So without further ado…
The First Look…
Once Cameron got into the dress, I was happy to catch these smiles of her first look at herself in the mirror…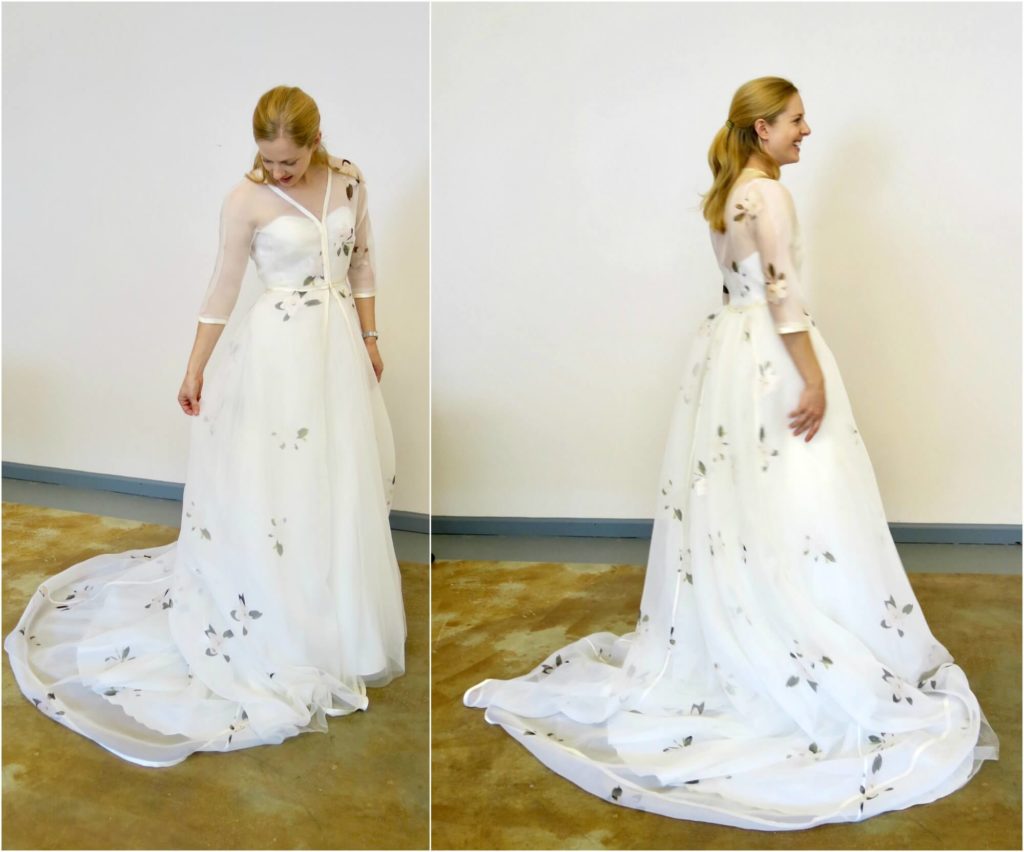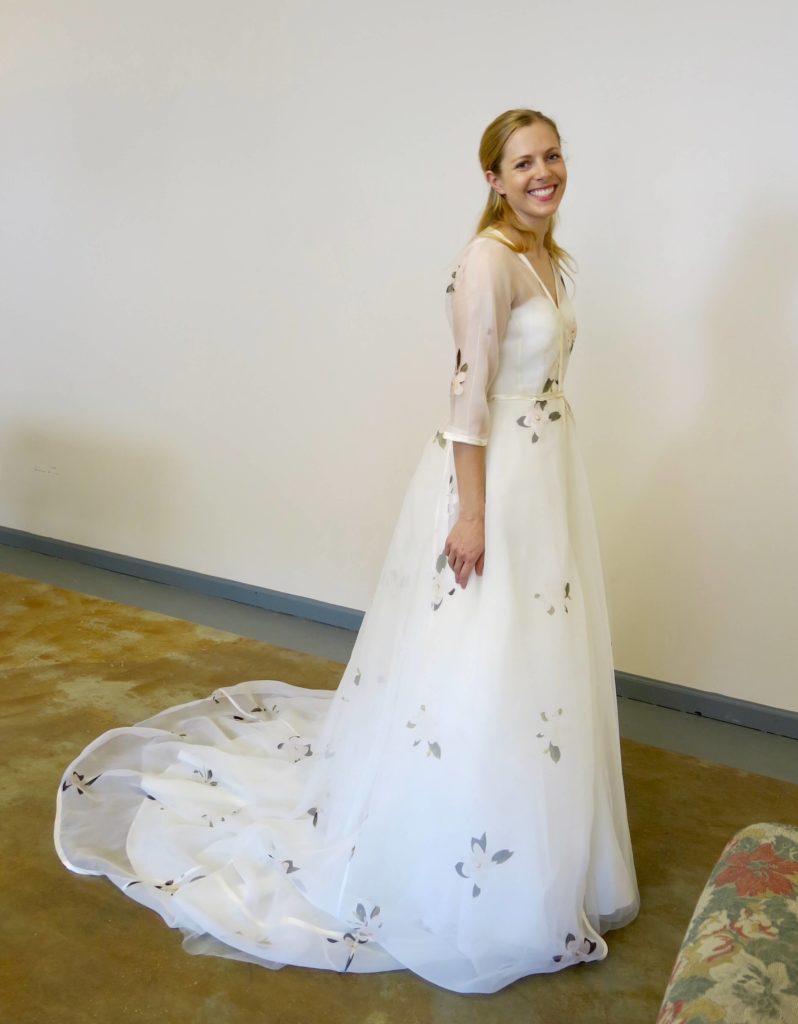 If you thought the dress was pretty before, I think you'll agree that it is a thousand times prettier on Cameron!
The Fitting
It would be easy to just call this perfection, but this is a fitting! The point of a fitting is to observe and experiment ways to improve. The cut-in-one sleeves were only basted together with lots of extra seam allowance for the possibility of changes. We decided to slim the sleeves ever so slightly for an even more amazing silhouette.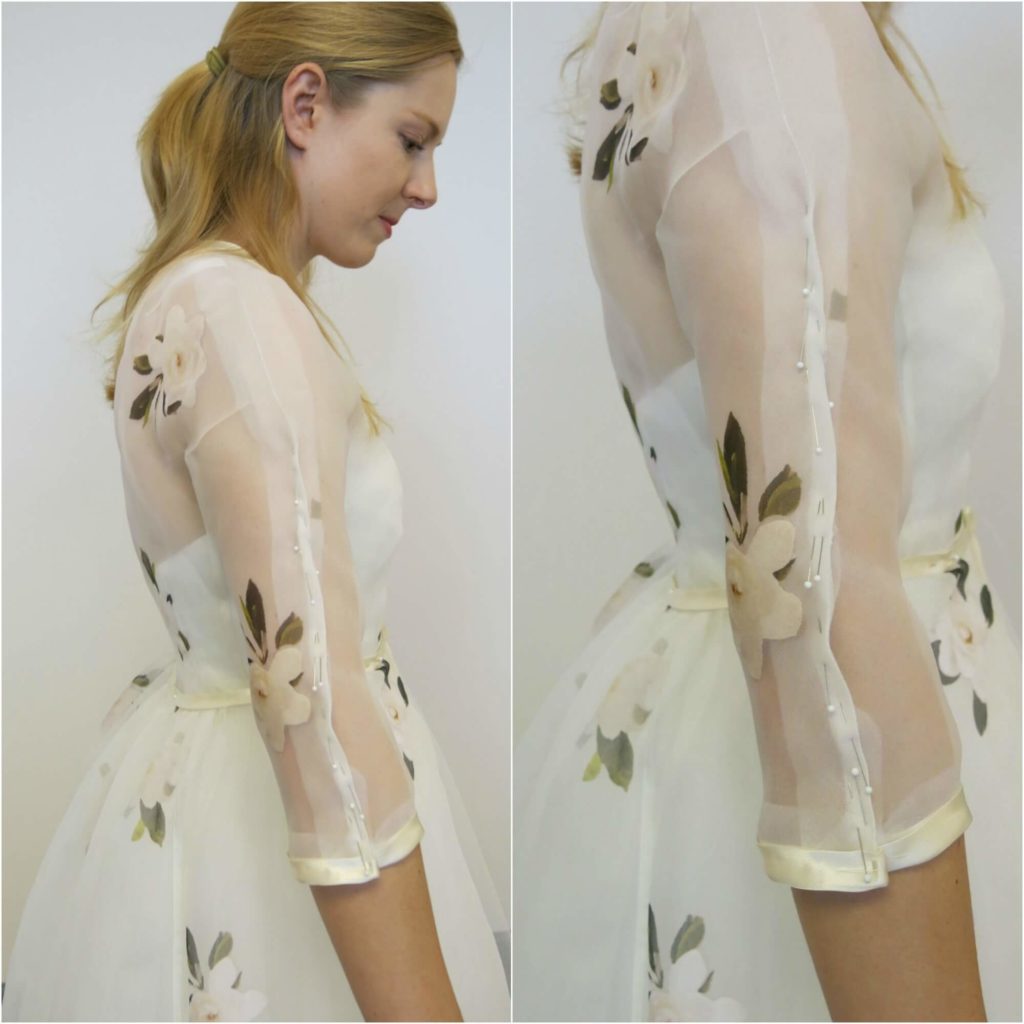 I was excited to clean up and finish these final seams!
The Veil…
Adding the veil gives another rush of excitement! Cameron's mom did the honors.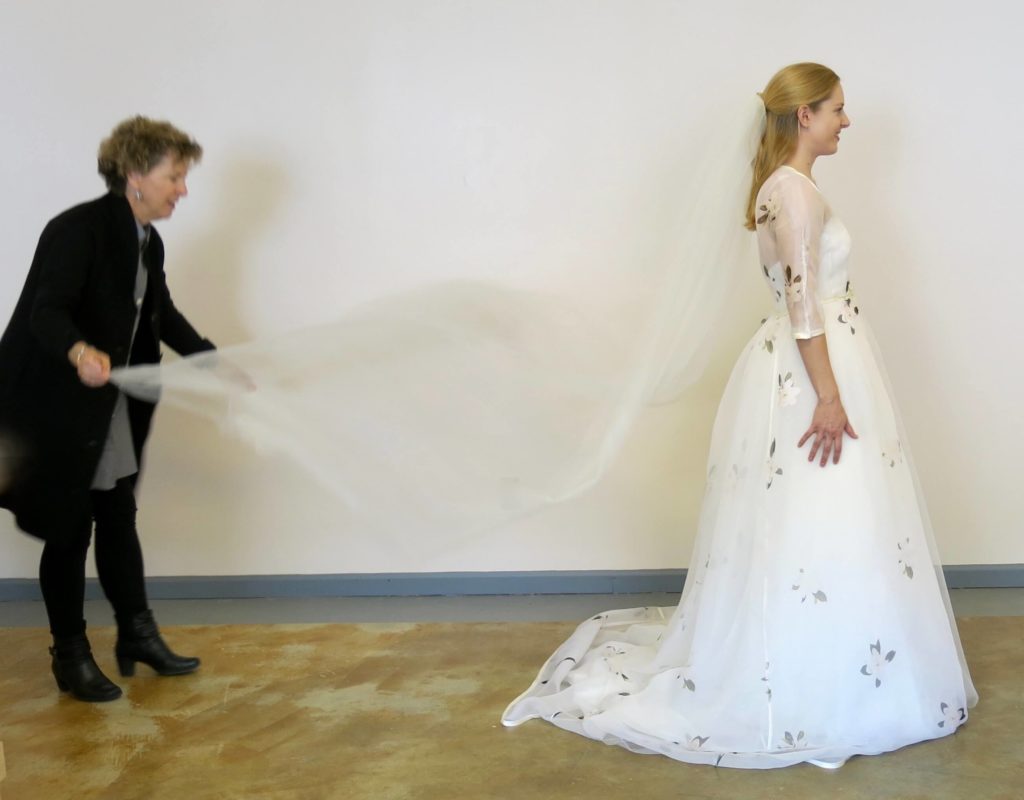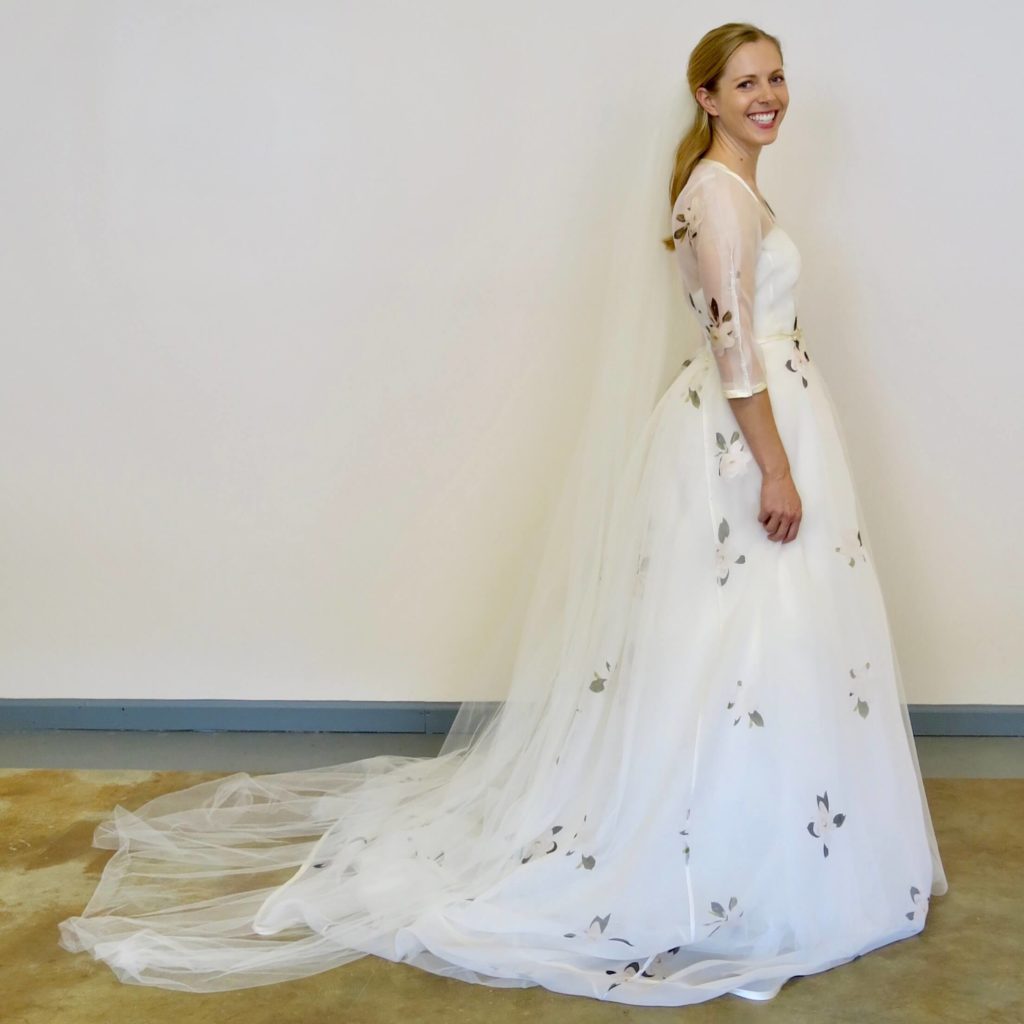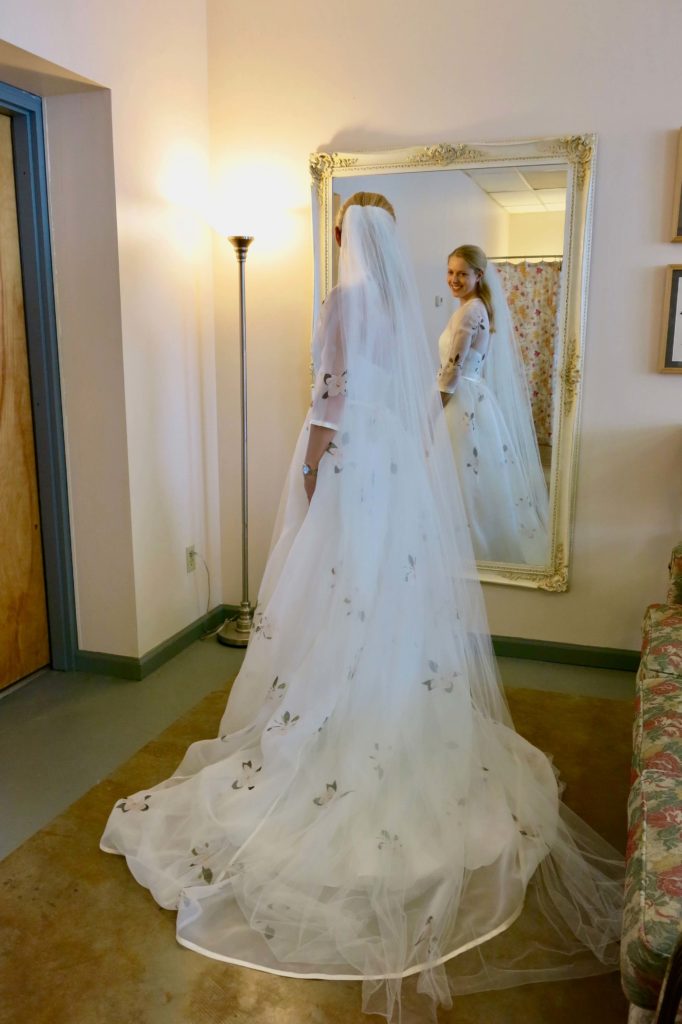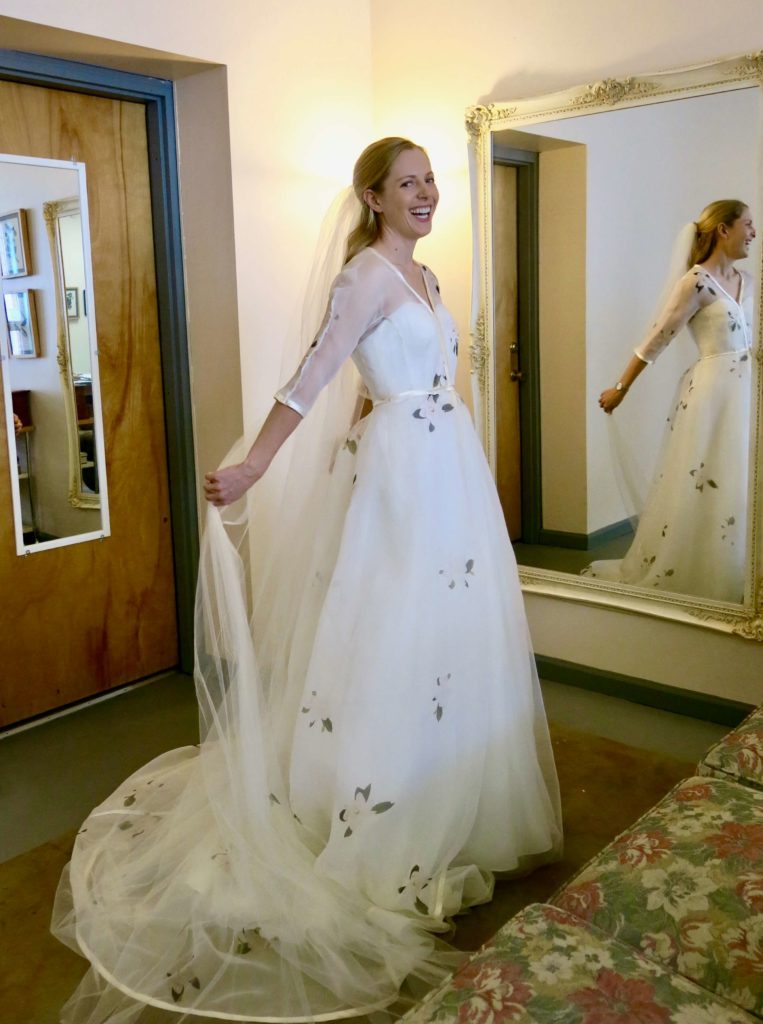 I think you'll agree that this suits Cameron perfectly! It was thrilling to see her original dream dress vision coming true.
Hustle and Bustle…
There was one other important element that needed to be worked out during this final fitting: the bustle. I came up with the bustle design after our last fitting, so I still needed to finalize the bustling points and make sure they worked nicely while Cameron was wearing the overdress and moving around.
It was fun having Cameron's mom in the studio to snap a few action shots!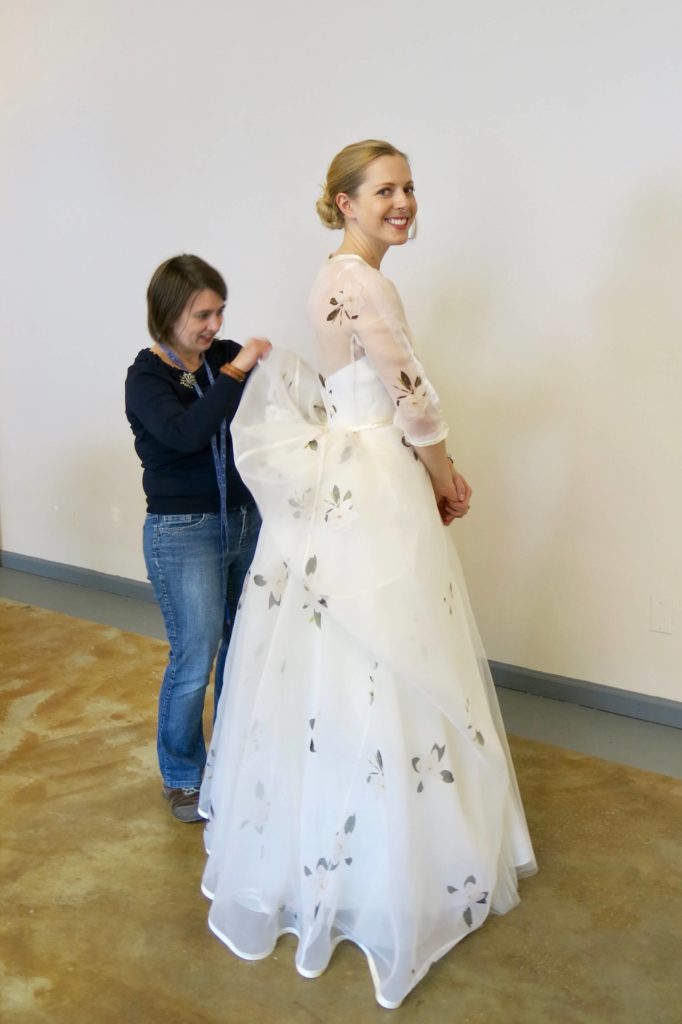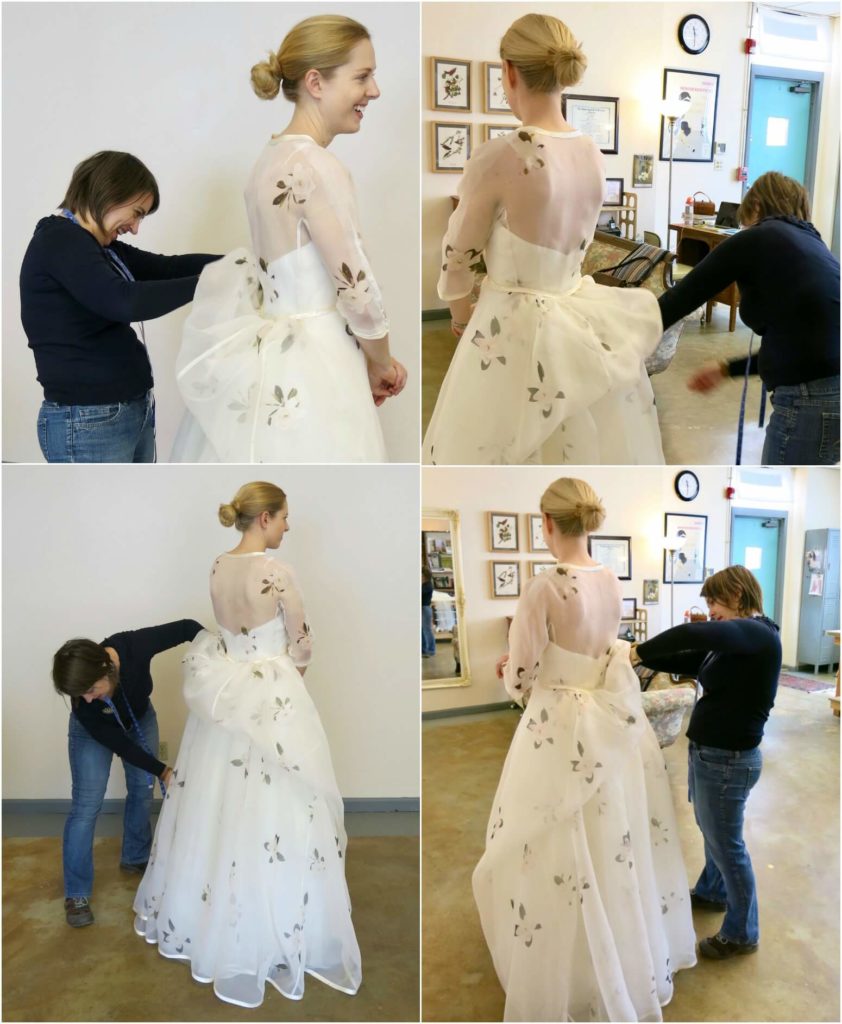 So gorgeous…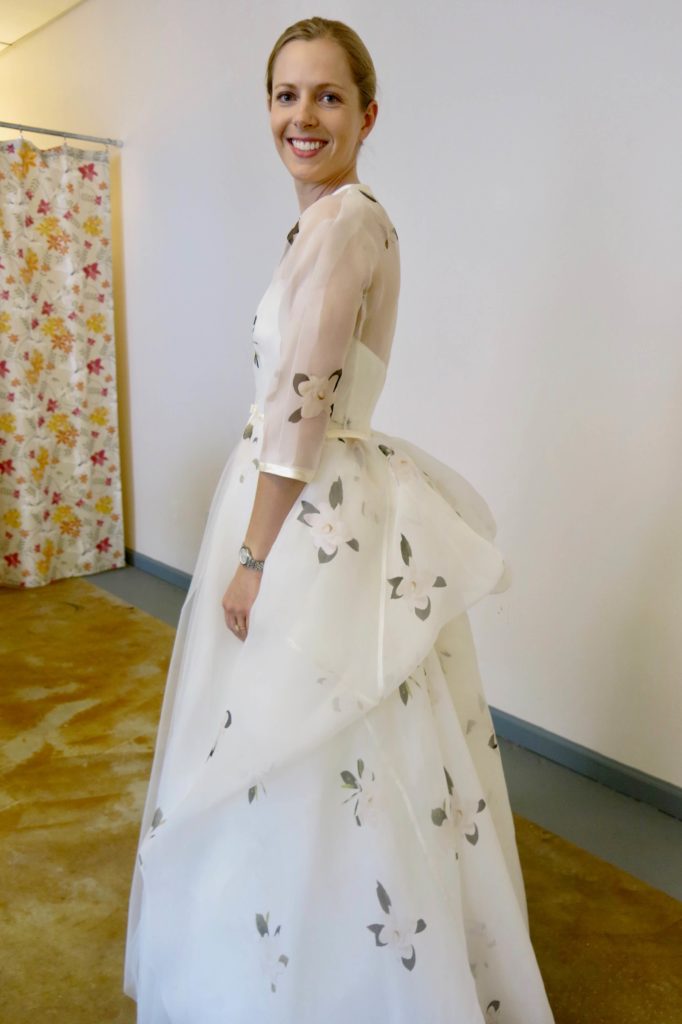 Ready to be Finished!
I finally had all the info I needed to finish Cameron's custom overdress!
With such a beautiful muse, I was motivated to get right to work on all the little finishing touches that happen between the Final Fitting and the Delivery Day.
Keep following along and let me know what you think!
NEXT POST: The final seams, trim finishes, the bustle, and a lot more!
SaveSave
SaveSaveSaveSave
SaveSave
SaveSave
SaveSave
SaveSave