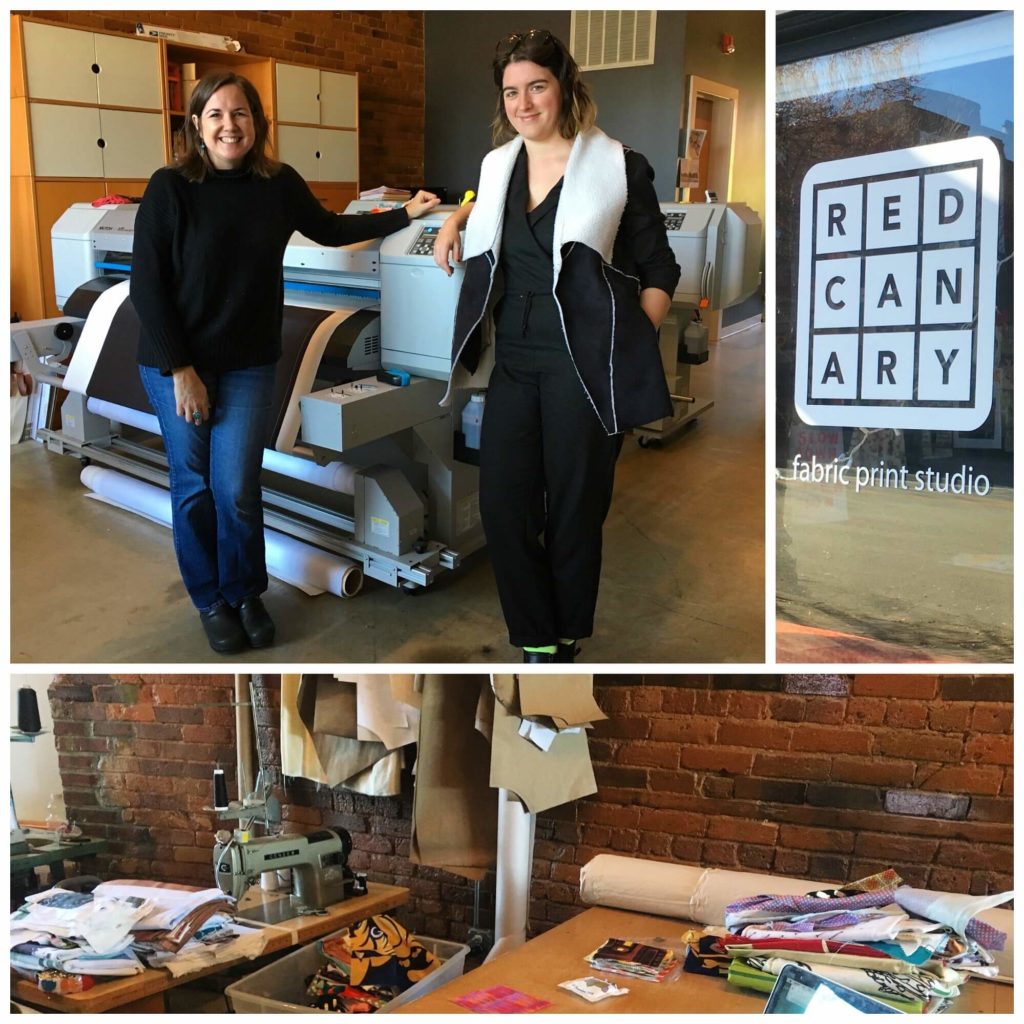 After completing the first draft of Cameron's custom overdress pattern, I shifted my focus to fabric. Though I love shopping at Mulberry Silks for bridal fabrics, sometimes my brides have very specific visions that simply can't be found in a small boutique store. Or anywhere for that matter…
Cameron's custom wedding dress design features a floral pattern on a sheer white silk. She wanted white flowers (with bits of green and maybe gold), fairly large in size, and not very close to each other. Her flower preference was gardenias. I considered making the fabric myself (maybe with appliqué or hand painting?) but Cameron's tight budget didn't allow for these labor-intensive couture techniques.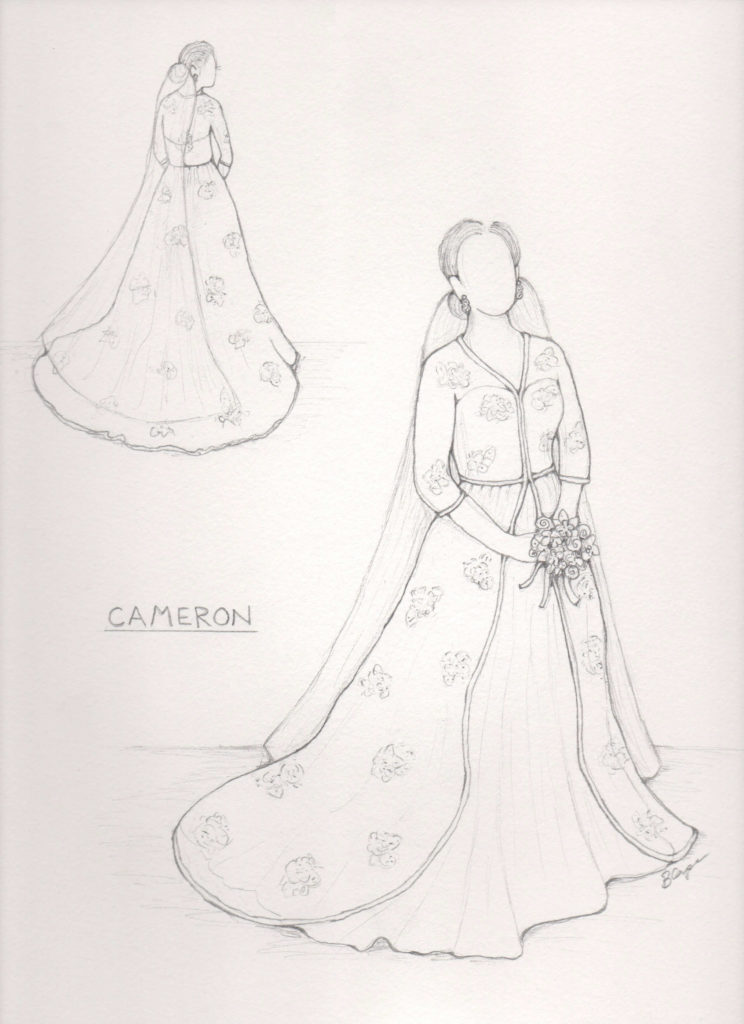 Custom Printed Fabric
When I started to consider having Cameron's fabric custom printed, I first thought of Spoonflower. Spoonflower is a well-known custom printing business local to me in Durham, NC. Even though now it is a huge international company with literally millions of customers, I first visited Spoonflower when it was just getting started. A friend of mine was the part-time bookkeeper back when Spoonflower was only a couple of guys with a couple of printers. It has been incredibly cool to watch this business grow so much so quickly!
But my hopes of using Spoonflower were dashed when I found out they don't have any sheer silk options for fabric printing. Sad trombone.
Then I remembered my friend Ann Tilley mentioning that she knew a custom fabric printer in downtown Greensboro. Enter Anne of Red Canary Studio!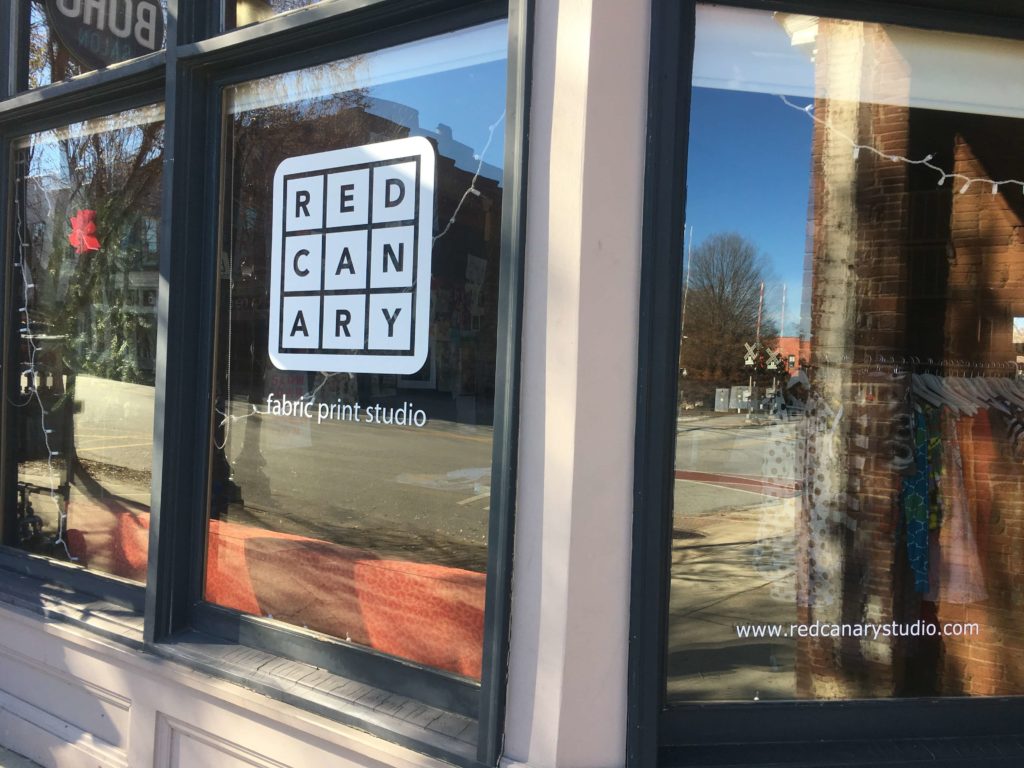 Red Canary
Unlike Spoonflower, Red Canary is a small studio run by only one woman with over 18 years of fabric printing experience. Anne Schroth works one-on-one with her clients for a truly custom experience. (Right up my alley!) And lucky for me, she also prints on sheer silk!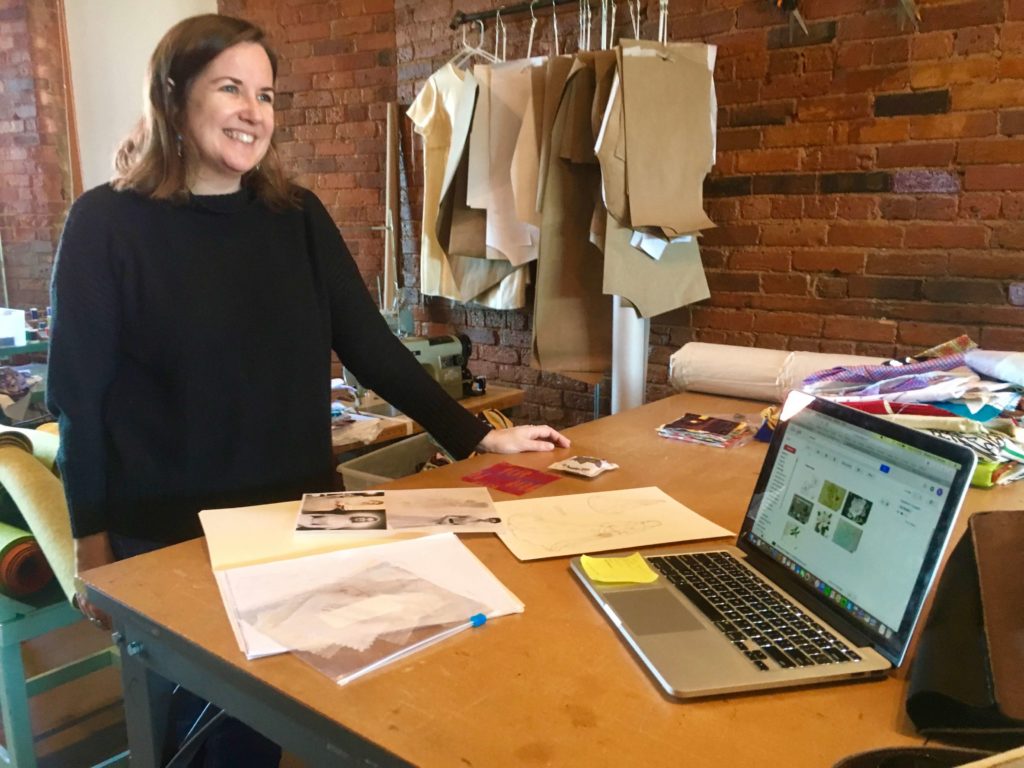 I first contacted Anne over email and we set up an appointment to meet in her studio. While I was there, I showed her Cameron's sketches and inspirations.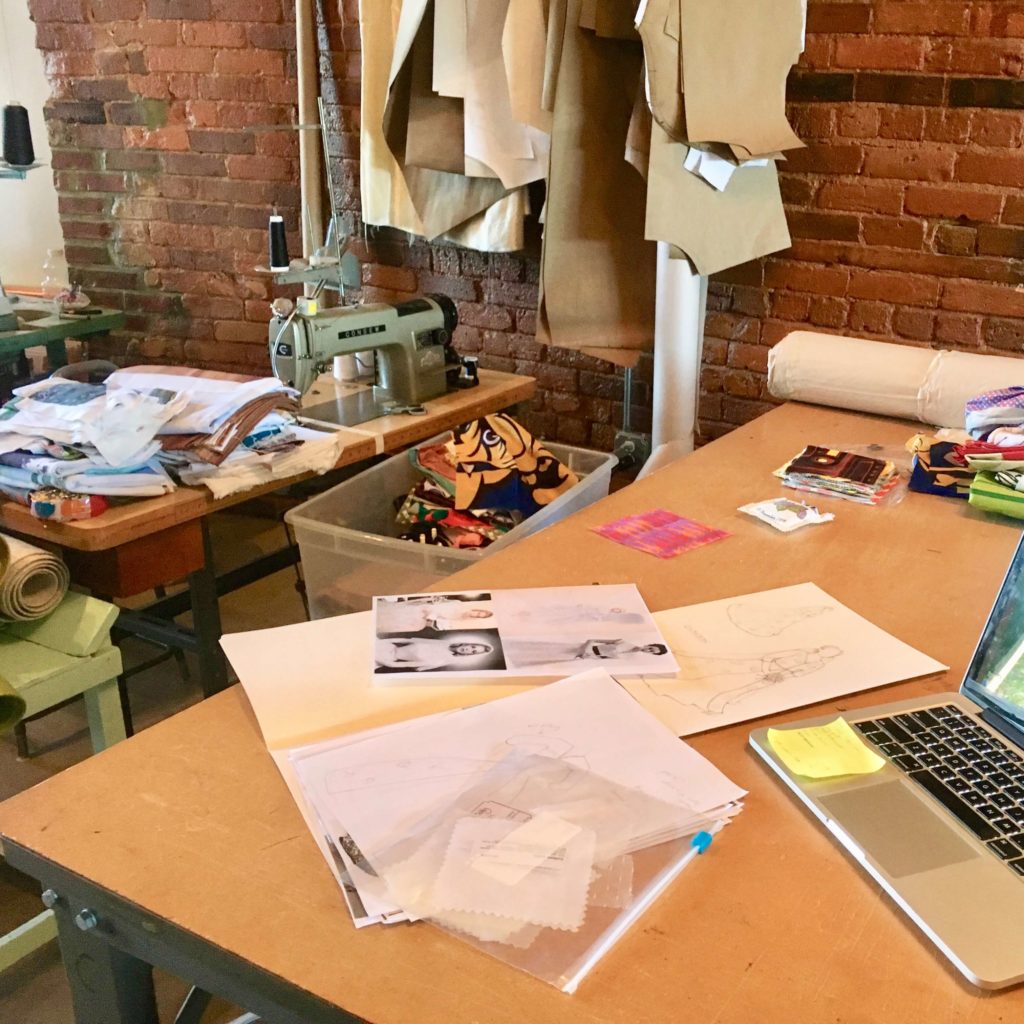 It was a very inspiring experience and workspace!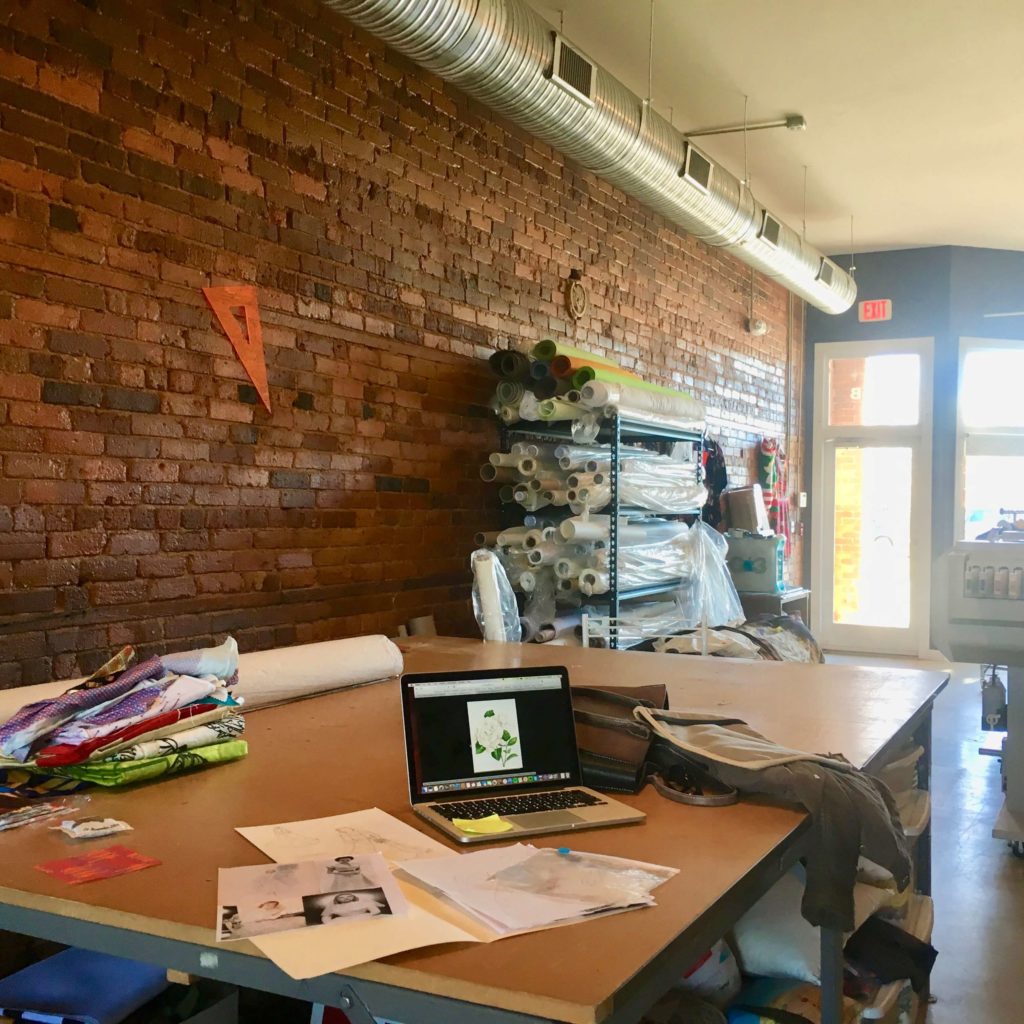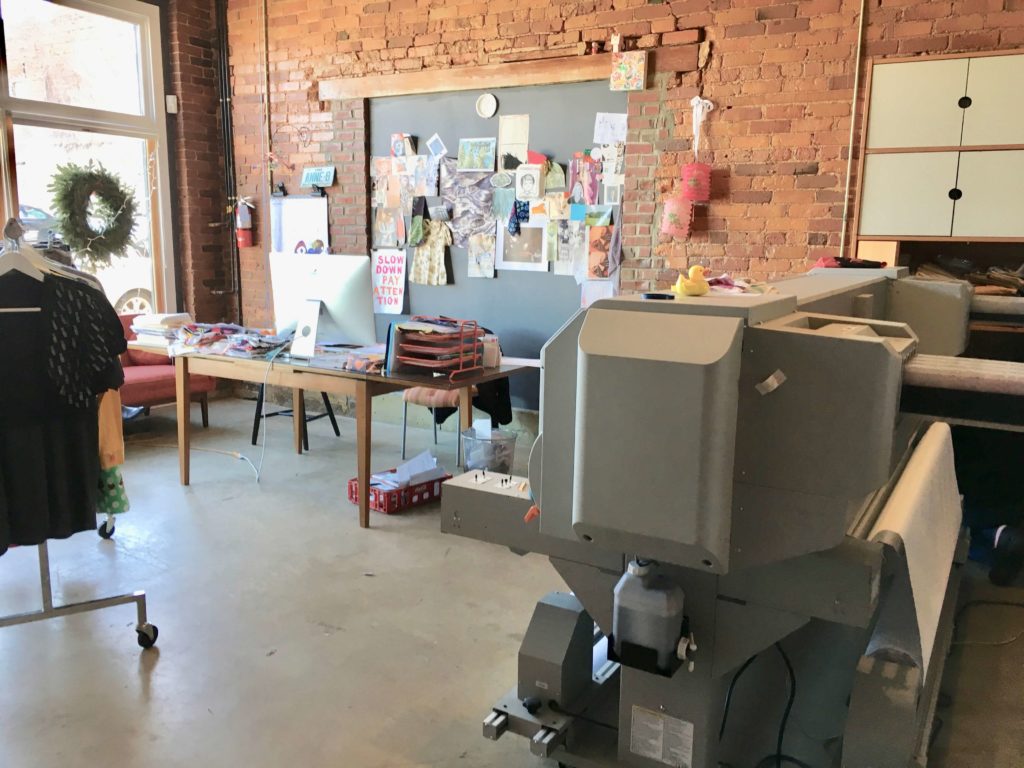 Anne uses two giant printers to create all the custom fabrics!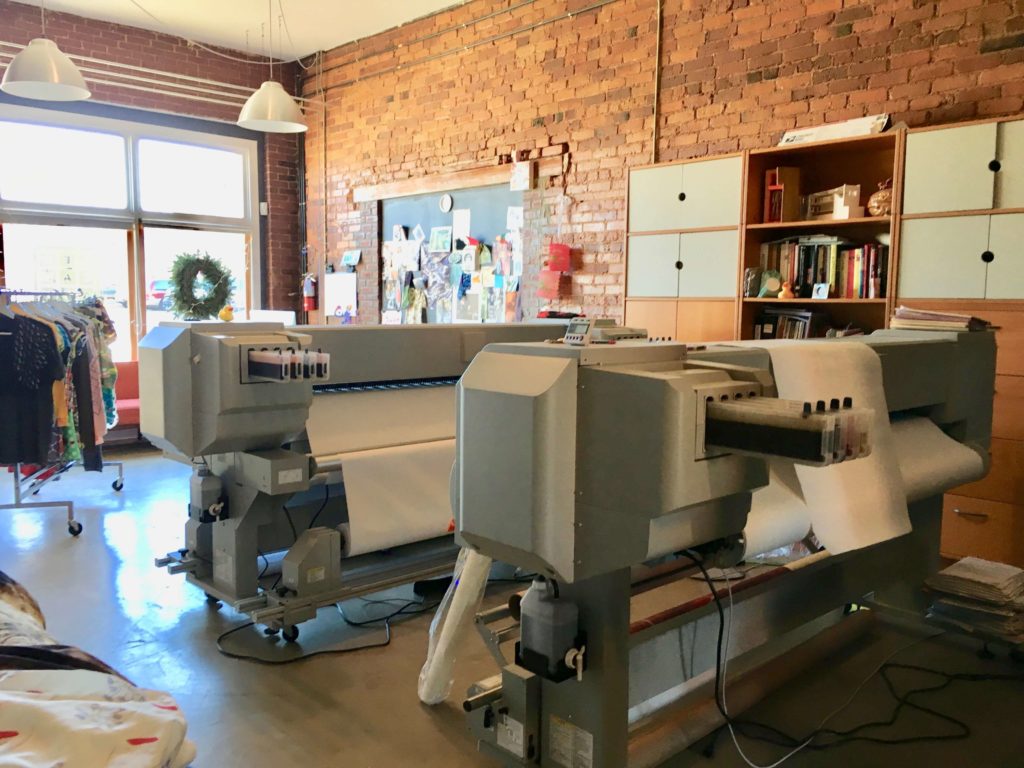 Together, we looked through both printed and plain fabric samples…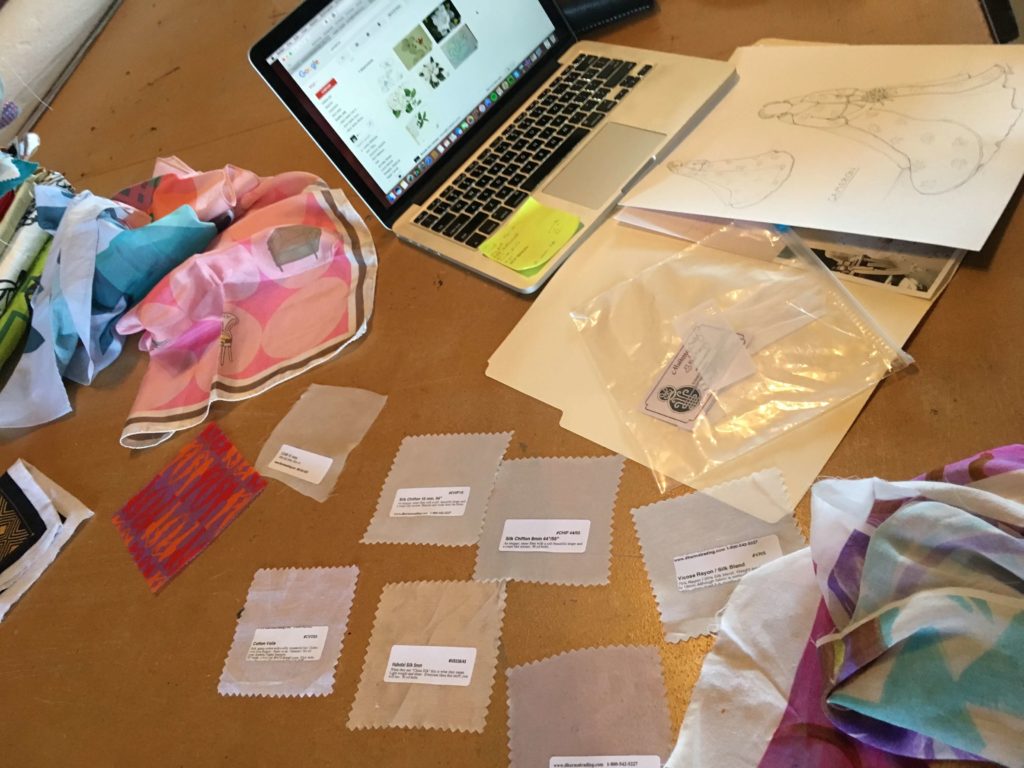 …and I showed Anne some of Cameron's favorite flower inspirations.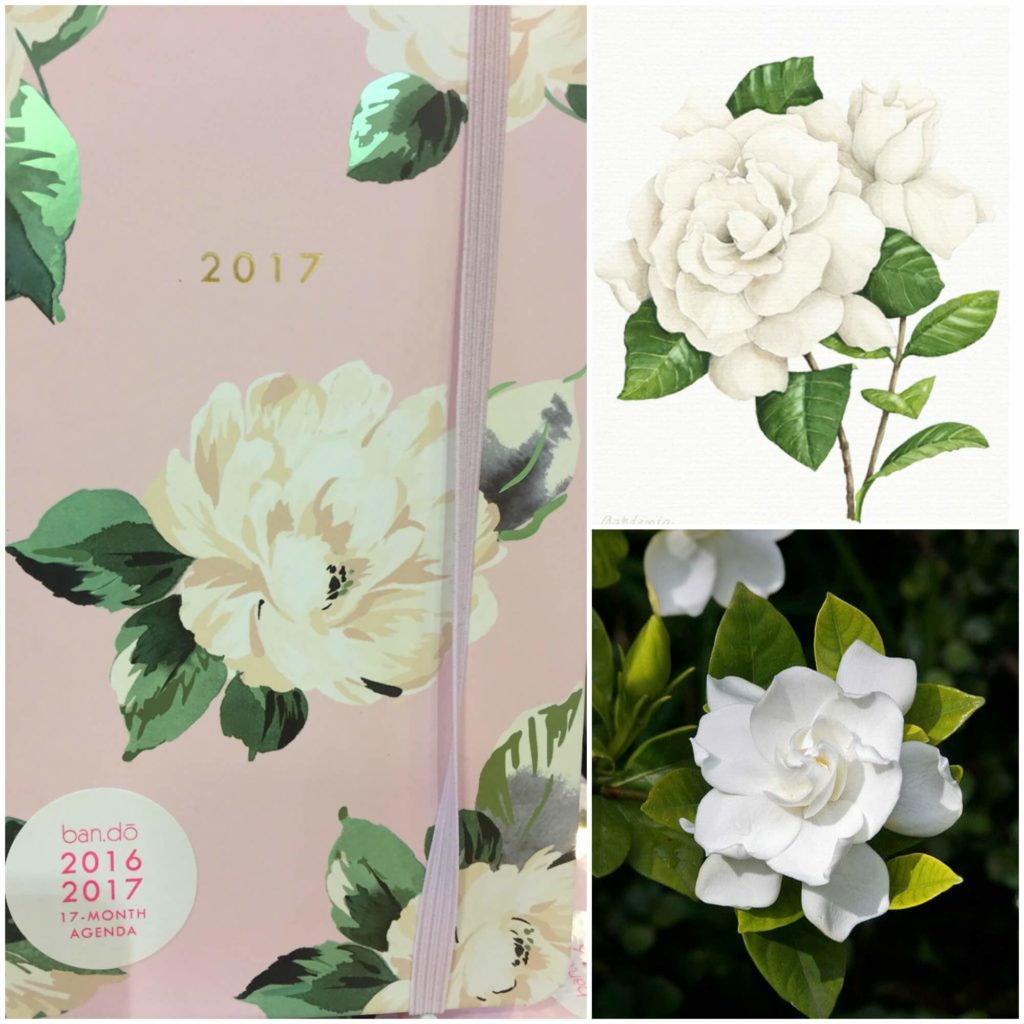 When we started talking about the spacing for the flowers, I knew we'd need to be thoughtful about placement. While the large panels of the dress's skirt allowed for a lot of flexibility, the top would need extra consideration. I wanted to make sure the flowers weren't awkwardly placed or broken up by the seams of the bodice.
To work through this idea, Anne traced a copy of Cameron's bodice pattern to help customize the layout and flower placement!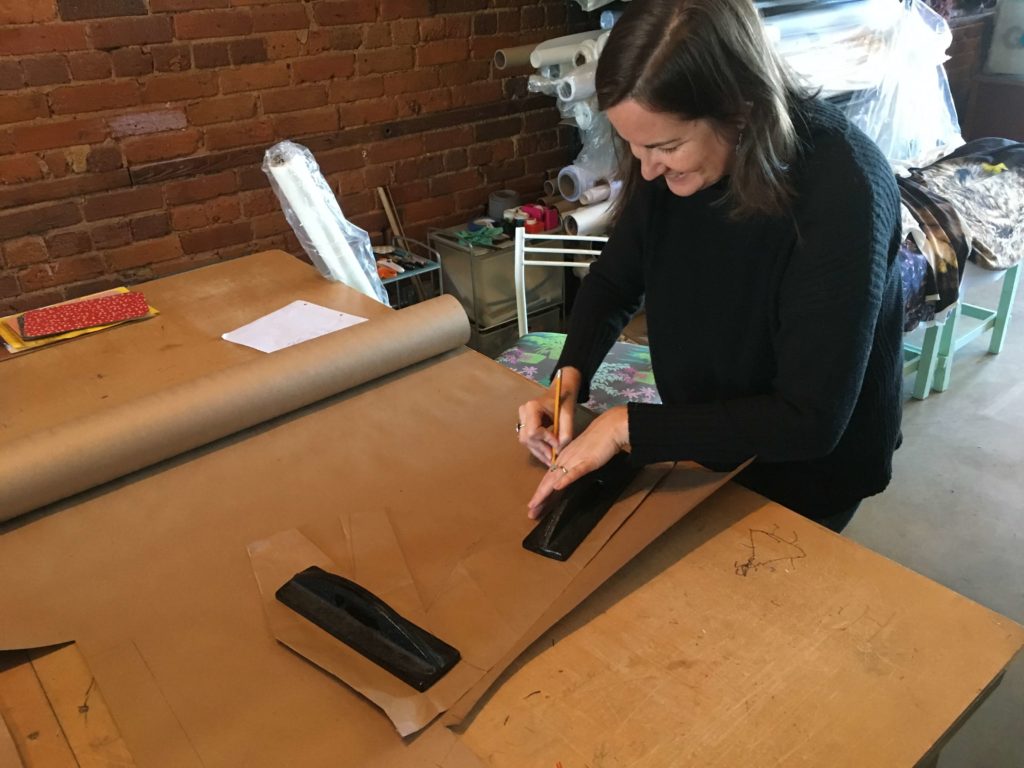 After we achieved a good foundation for where the project was going, Anne let me know that she'd start working up some samples with different layouts, flowers, and fabrics. Once they were ready, I'd be able to show them to Cameron in our first mockup fitting!
Ann & Anne (& Brooks Ann!)
As we were wrapping up, Ann Tilley showed up in the studio! The two Ann(e)s were in the beginning stages of starting their own digitally-printed small-batch clothing line called Ann & Anne.  Their first collection launches on August 4, 2017!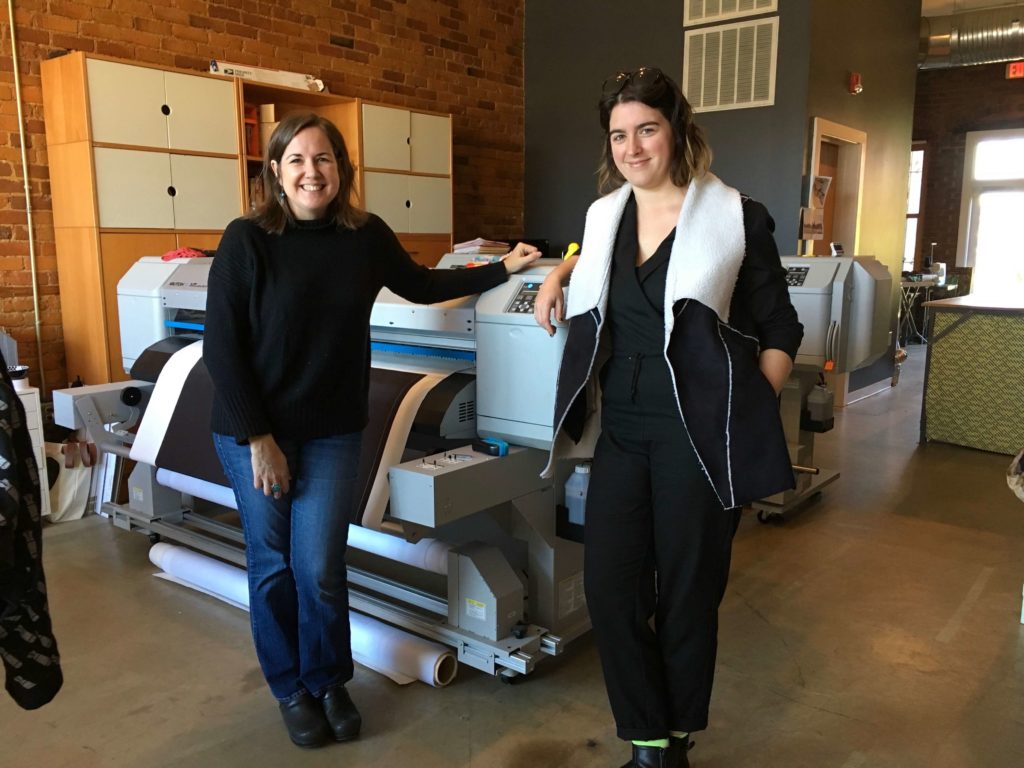 I was so thankful to have found out about Anne through Ann! I felt confident that Red Canary's truly custom service would be a perfect fit for Cameron's dress and future custom sewing projects.
Have you ever designed or created your own custom fabric?
NEXT POST: I start creating the mockup for Cameron's custom overdress!
SaveSave
SaveSaveSaveSave
SaveSave
SaveSave
SaveSave