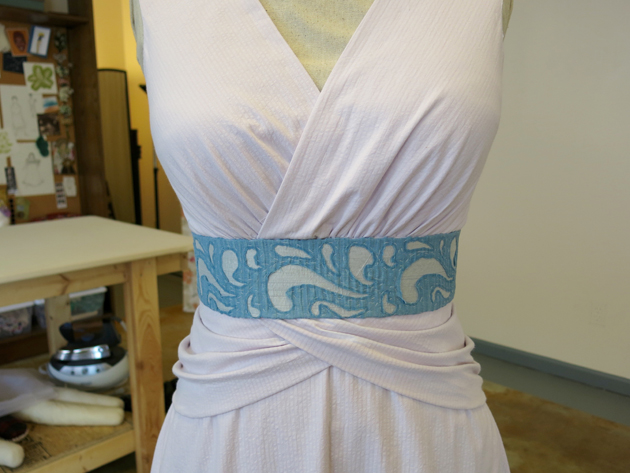 Yay! Erin's seersucker wedding dress was finally ready for her basted fitting!
For this fitting, some parts of her dress were completely finished and others were lightly basted together so that we can easily make final adjustments. Up until now all of our fittings were in muslin, so I couldn't wait for Erin to see and try on her actual wedding dress in the real fabrics for the very first time!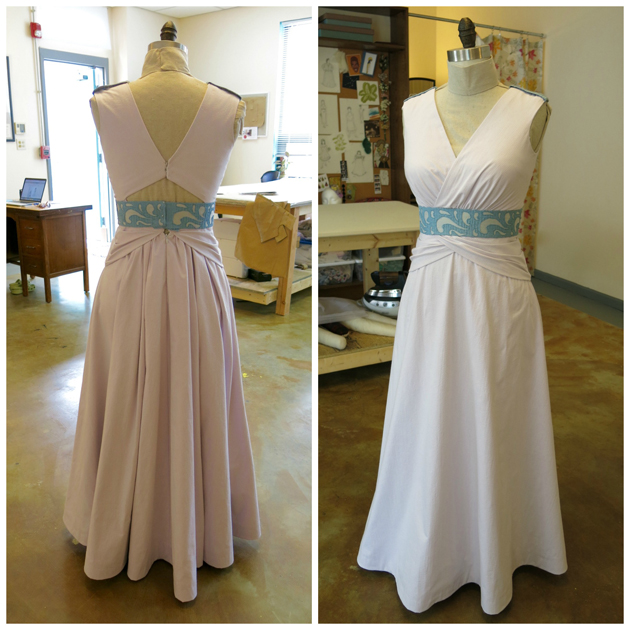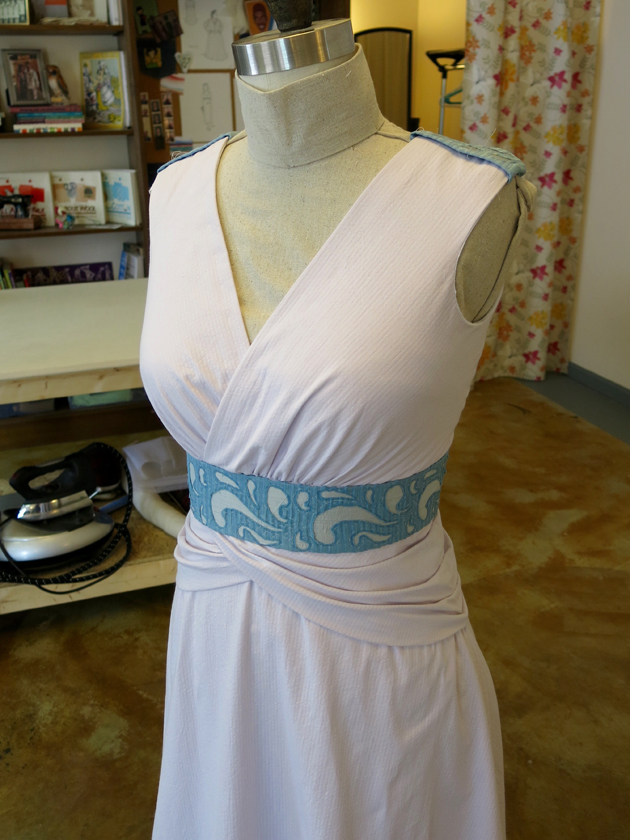 When she arrived at the studio, Erin was absolutely thrilled with the color we created by underlining the seersucker in pink. It was a subtle difference in tone that looked great with her skin.
She also loved the beachy belt! The offbeat wave pattern created with the beautiful blue silks would be perfect for her summer wedding style.
When she first tried on the dress, Erin was absolutely beaming!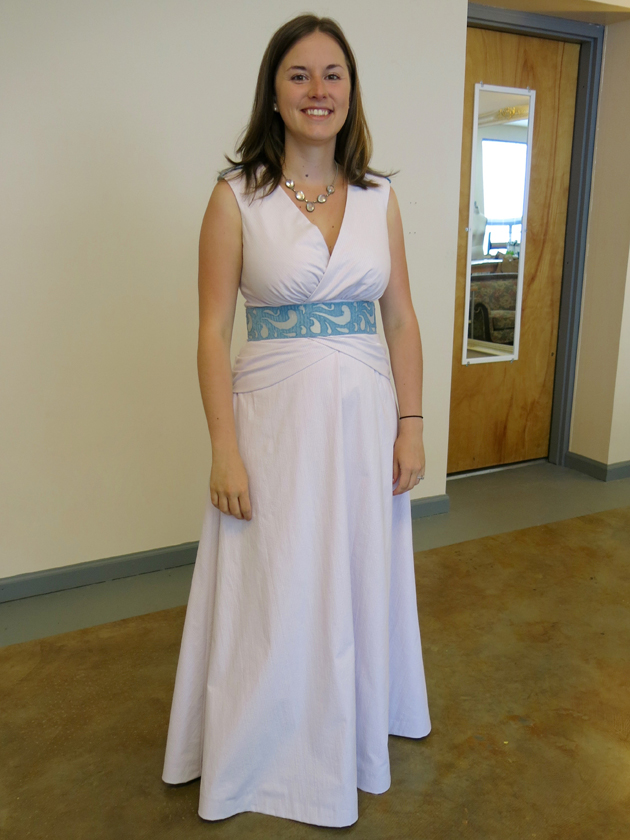 I was also beaming because with only a few adjustments, Erin's seersucker wedding dress would be ready for finishing!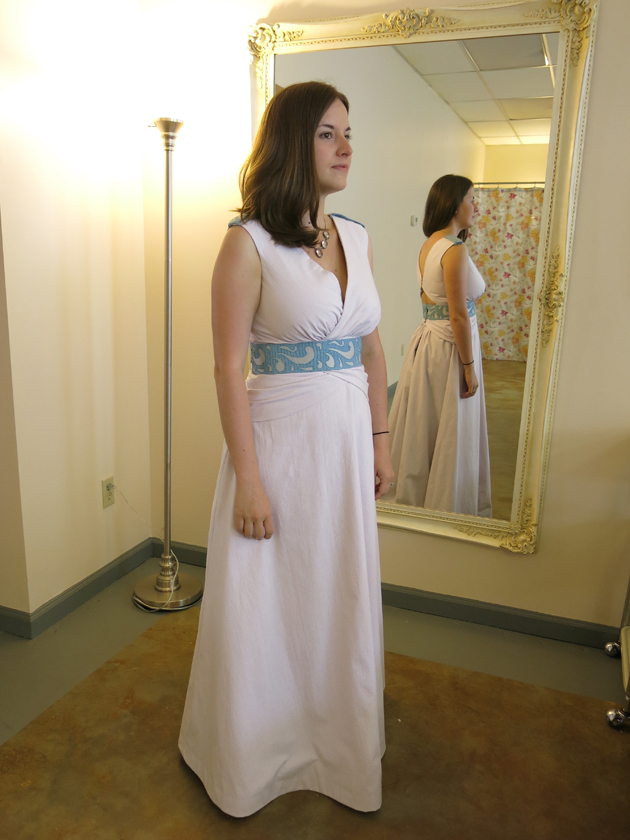 You can see that the neckline had a little too much fabric causing it to fall away from her body.
I was able to easily unbaste her shoulder seam and repin it in a better position for a great fit.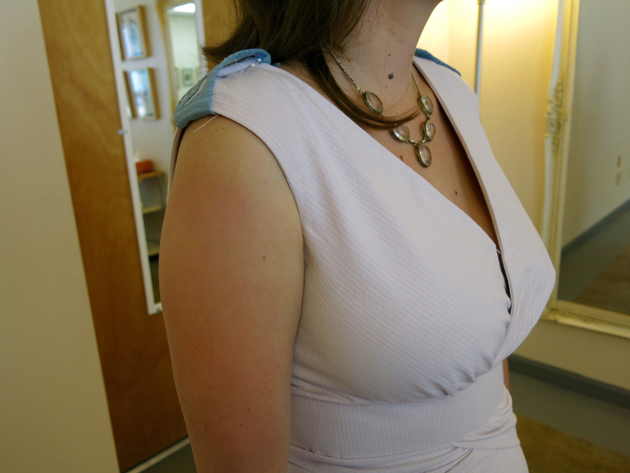 I also adjusted the fabric of her skirt into a beautiful shape on her body.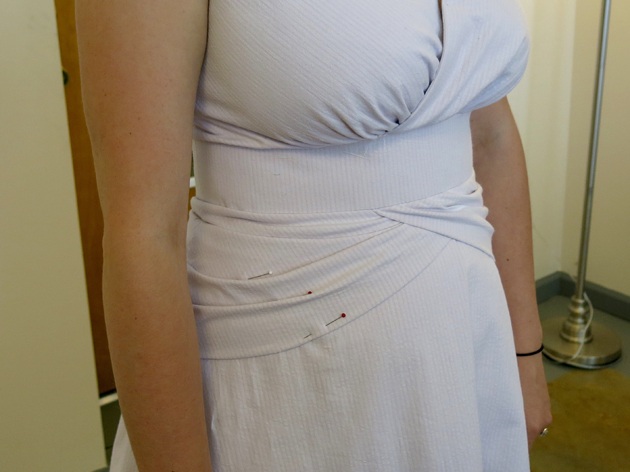 All the hard work during the mockup fittings made it so that the dress only needed these two tiny tweaks before finishing! Erin's dress was almost wedding-ready! Whoo hoo!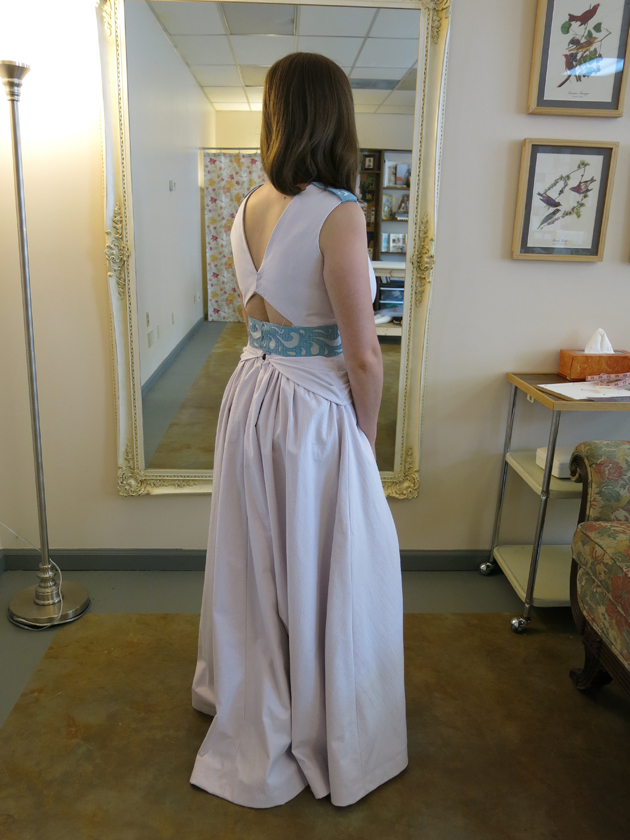 So gorgeous…
NEXT POST: I add all the finishing touches to complete Erin's custom wedding dress!