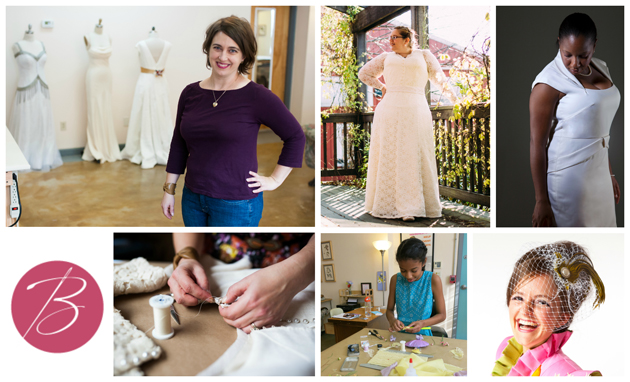 After completing the blog series about Caitlin's custom wedding dress and before I start sharing stories of more recent brides, today's post is an update of what I've been doing lately, including ways that you or someone you know can join me this summer.
[separator2]
First off…
Skirt Skills Summer Session starts July 6! Registration opens MONDAY!
My Intro to Custom Sewing eCourse Skirt Skills is having its third run this summer. The response from the winter session was absolutely incredible.
"I never dreamed I could design and construct my own clothing. It has done wonders for my self esteem to learn this skill. I now know that it will be a long time before I buy another skirt off the rack!" -Shannan
"Skirt Skills was the most perfectly structured and organized class I've ever taken." -Katie
"Learning how to create custom garments with quality materials has changed the way I view clothing…and myself: well-fitting clothes are such a confidence booster!" -Lenore
"Brooks Ann brought the concepts of designing and sewing a well-made and well-fitting skirt into an easy and understandable format. Her down-to-earth and enjoyable nature made watching the videos fun." –Rebecca
Read the rest of what these women (and many others!) had to say here: http://skirtskills.com/praise

The 5-week interactive online course starts July 6. Registration opens on June 1. 
Learn more about this unique eCourse at www.SkirtSkills.com.
Space is limited and the course has gained a lot of interest lately, so I highly recommend signing up for the Skirt Skills Mailing List. That way you'll be the first to know when to click that "I'm Ready to Register!" button via a special Earlybird Discount Email.
It's been such a joy to teach this class and share what I've learned with others. Help spread the word!
[separator2]
Also…

Locals: Did you know I teach private lessons in my Hillsborough Sewing Room?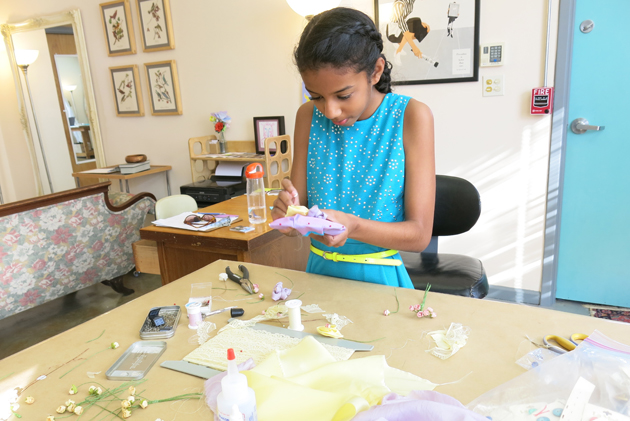 I can help you with your sewing and/or patternmaking projects! I love to tailor personalized instruction based on your skills, interests, and goals.
Maybe you know how to sew but need some advice or help fitting your sewing projects. Or maybe you are a total beginner and my methods sound like the way you'd love to learn to sew. Lessons can be scheduled one-at-a-time or on a regular basis.
Currently I'm teaching a 13-year-old who is working toward becoming a famous costume designer (she's currently obsessed with millinery) and an adult beginner who is making her own wedding dress.
"I came to Brooks Ann because I decided to sew my own wedding dress and was becoming very frustrated with the multitudes of information and sewing techniques out there. Other than a pillow and a couple of children's costumes, I had not sewn much and everyone thought I was crazy for wanting to sew my wedding dress! Brooks Ann, however, believed in me. I feel so comfortable with her process and guidance throughout the past few months that I have added an evening coat to the ensemble and a wedding hat. She's great at breaking things down into simple-to-understand principles that can be applied elsewhere to grow your skills. I get so excited the night before our lessons I can barely sleep!" -Rebecca
For more information, check out my Classes Page at: https://brooksann.com/classes/
[separator2]
And last but certainly not least…
Brooks Ann Camper Bridal Couture offers custom one-of-a-kind bridal wear and accessories!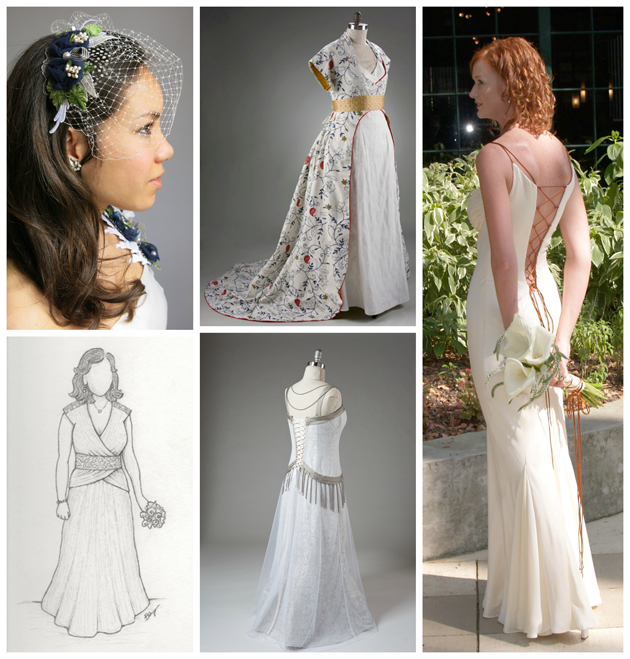 I'm currently finishing up a stunning summer wedding dress for a beachside ceremony next month! (It's made of seersucker!)
Then, I'll be actively seeking my next bride! I'm currently accepting questionnaires for weddings in late summer 2015 and beyond. If you or anyone you know is interested, be sure to contact me soon!
And, if you feel so inclined, take this opportunity to look through my bridal website. I'm always adding new bits here and there. The home page, blog, portfolio, press, and testimonials pages are updated regularly; and the services, about, and faqs pages are chocked full of information on who I am and what I do.
[separator2]
What a difference a year makes…
On this day last year, I was racing to get ready for the Open House of my brand new Sewing Room! I've truly enjoyed my first year working here and running this business full-time. I'm thankful to have worked with the most wonderful brides and students that anyone could ask for. The experiences we've shared keep me believing that I am on the right track and moving in the right direction…
More soon!