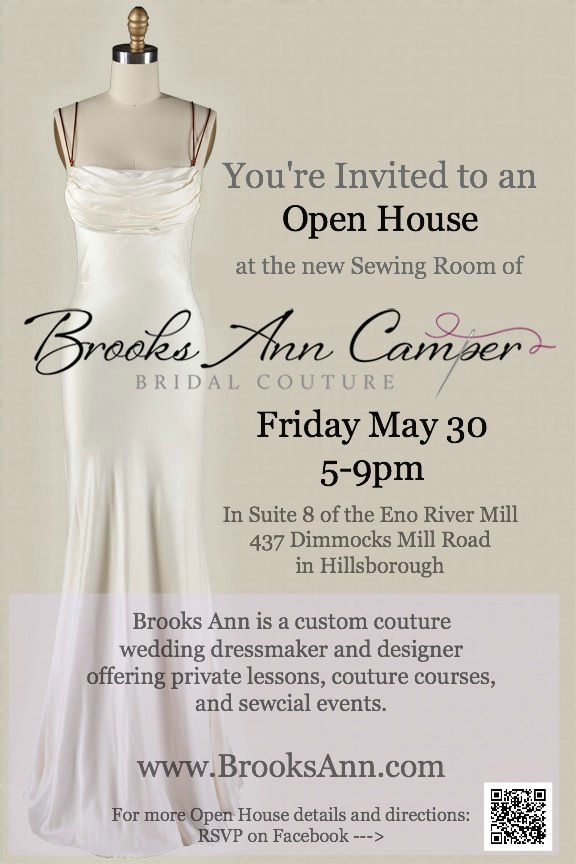 Brooks Ann Camper Bridal Couture is having a Sewing Room Open House This Friday and I hope to see you there!
Why am I having an Open House?
On May 1st, I started leasing a space in the Eno River Mill for my new Sewing Room.  For the past 8 years, I've been making custom wedding dresses and accessories out of a small Sewing Room in my home.  It was a great space and I made a lot of gorgeous things there, but I started bursting at the seams.  Full post on my Home Sewing Room coming soon!
This new space is much larger and will give me room to grow.  I will be able to accept more bridal commissions AND I'll be able to start teaching and inviting people over for Sewcial Events.
For me, announcing the Open House was a way to keep me on a deadline for getting the space ready for business.  The space needed renovations (new floors, new paint, new furnishings, etc.), new design decisions, I needed to pack/unpack…   So, as soon as I got in, I set a date to start showing it off!  And it's almost ready!
Why you should come to my Open House?
There won't be anything for sale, but there will be snacks and drinks as well as fun people to meet and fun things to see/feel/enjoy.   My Sewing Room is normally open by appointment only, so this is your chance to get a behind-the-scenes peek inside my creative space.
– I'll have some of my dresses on display.  A few of my past brides have allowed me to borrow their dresses so that you can see them up close!
You'll get to see Loula's dress: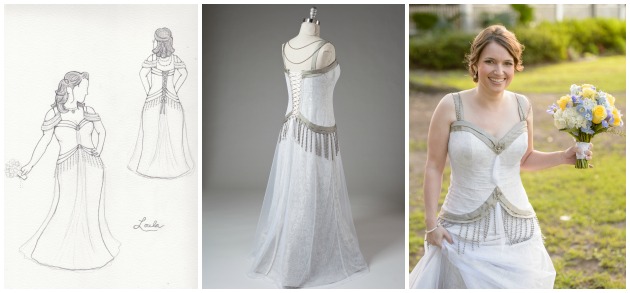 Katie's dress will be on display: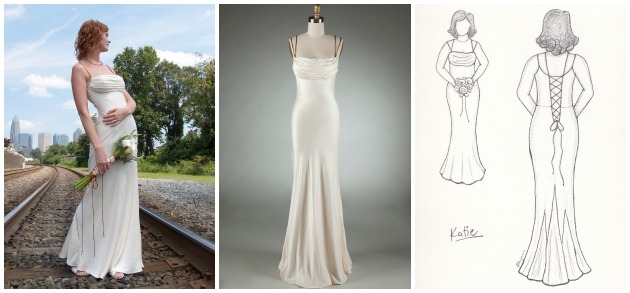 You'll get to see my own wedding dress: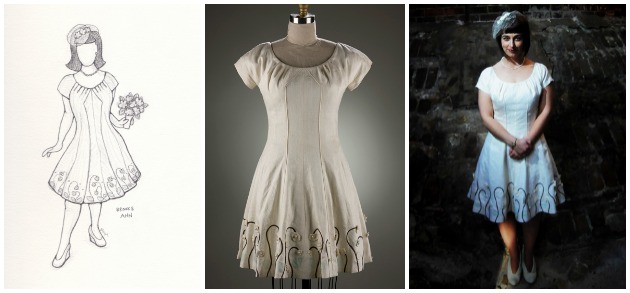 And I'll also have Leah's wedding dress here for you to see: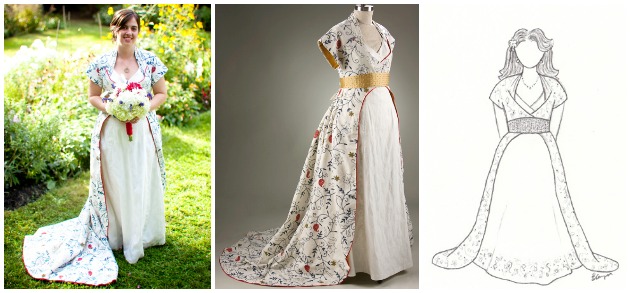 I will also be gaging interest in future classes to be offered in the Sewing Room and online.  I want to approach the opportunity to teach in the same way that I approach my custom designs:  by talking to the individual(s) first and then designing what suits them.  I want the teaching/learning experience to be as personal and thoughtful as the experience I offer my brides.
– Tell me about you!  I'll have some questionnaires so that I can learn about you and what you (or someone you know) may be interested in being a part of.  Would you like to learn pattern drafting?  Are you interested in an absolute beginner's course?  Would you like to have project-based instruction?  Do you want expert help with fitting?  Think about it, then let me know about it!  
– Meet some creative types!  The Open House is not only a way to meet and chat with me, but it's also a way to be a part of the creative energy of the other people attending.  I'm hoping that a lot of creatives and sew-curious people will show up and we will all have fun meeting and mingling with each other.
– Feel the creativity of the space itself!  My Sewing Room is part of a larger space that is shared with photographer Kent Corley (who took many of the photos on my website), and carpenter/framemaker Charles Roche (who is also my hero/husband).   The mill itself is an interesting building that houses other creative businesses (including Mystery Brewery and the new Expedition Charter School).
– Hillsborough is a fantastic town!  Hillsborough, NC is a great place that I love to show off. This Friday is also Downtown Hillsborough's Last Fridays Art Walk.  There will be free music, great food, and local art around town that same night, as well as the everyday attractions such as our excellent hiking trails and parks.
Okay, it's clear that I am excited and could go on and on….  Everyone is invited, even those not interested in wedding dresses or sewing classes.  Hopefully you'll leave feeling inspired and will spread the word that I am open for business!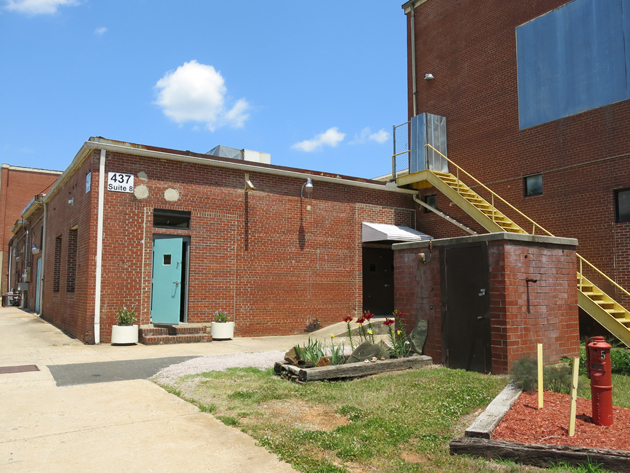 Click here for directions.  Click here if you'd like to RSVP.  Comment below or contact me with questions.
See you Friday!