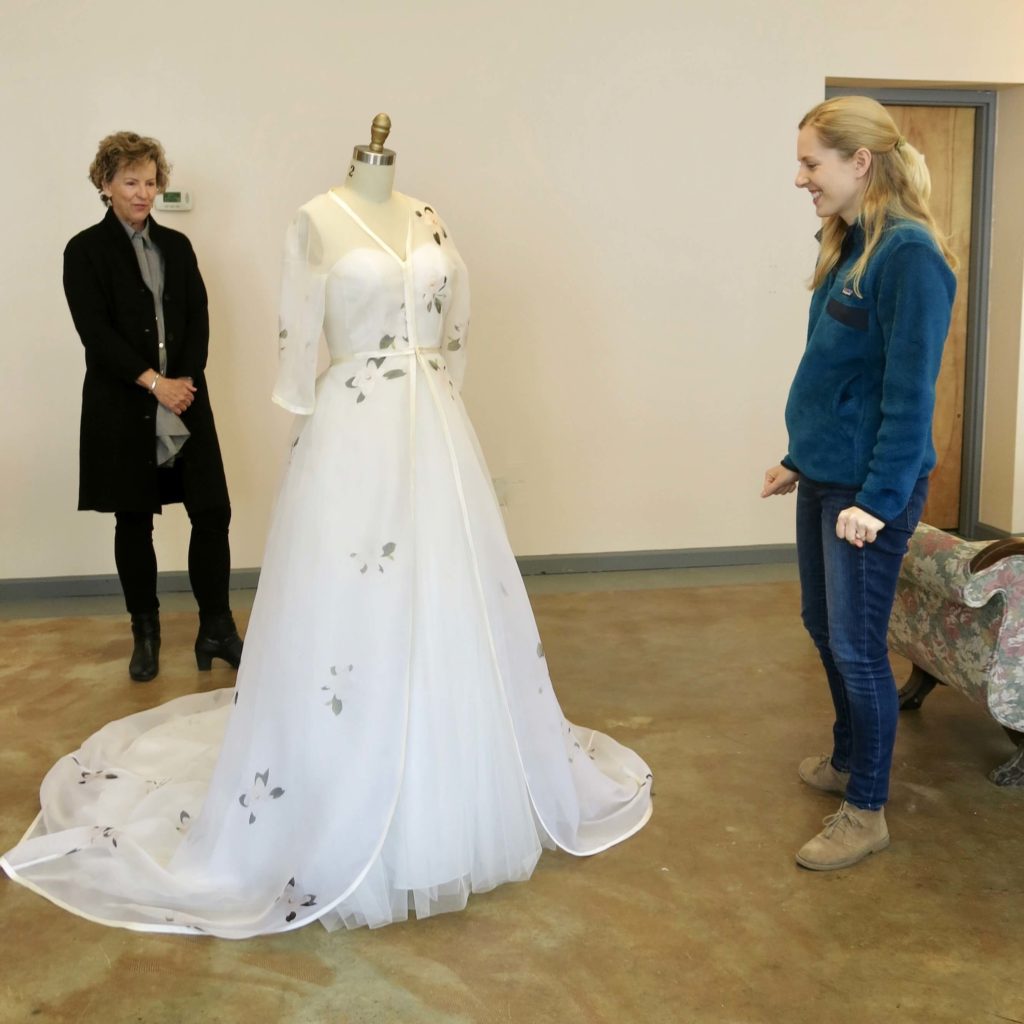 This blog post was pretty easy…
Once the work on her wedding overdress was ready, it was finally time for Cameron's basted fitting. The basted fitting is often the final fitting where the dress is mostly finished, with only a few areas basted for the possibility of changes. Since most of the pattern and fitting work happens through mockups, the final basted fitting is often the first time the bride gets to see and try on the real dress made of the real fabrics. And in Cameron's case, the real fabric was a gorgeous floral silk organza, custom designed and locally printed at Red Canary Studio.
Cameron brought her beautiful mom to this fitting and we all had a great time together!
SPOILER: Since the fitting went so well, this post is really just a bunch of pretty pictures of a very pretty woman in a very pretty dress! So without further ado……