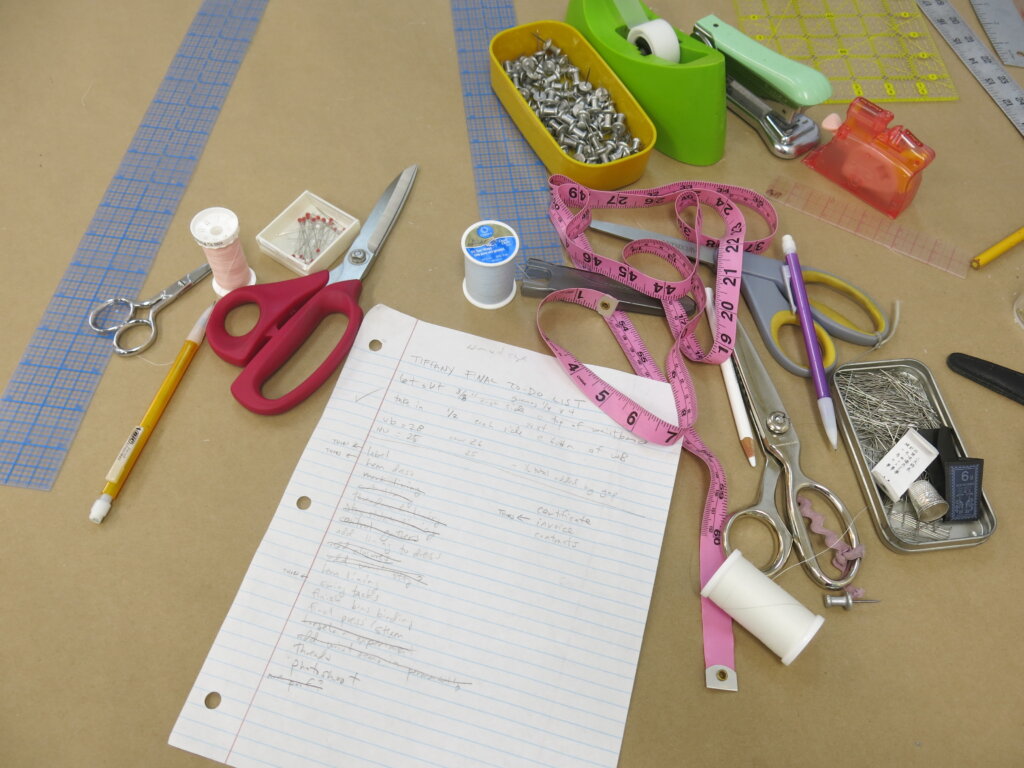 After the basted fitting, it was all about finishing. Anything temporary would now become permanently secured and all the gorgeous inner sewing guts would be finished off and hidden inside a lining. My To-Do list would get shorter and shorter until each task was checked off. This is such an exciting part of the process… Thanks so much for following along!
Though I didn't quite put my finger on it during the basted fitting, I had a nagging thought that there was something missing in Tiffany's dress. So before moving forward with finishing, I compared my memories and photos from the fitting with the final sketch– looking for anything I may have missed or done a little differently.
And I found it.
...
Never miss a post! Sign up for my email newsletter.