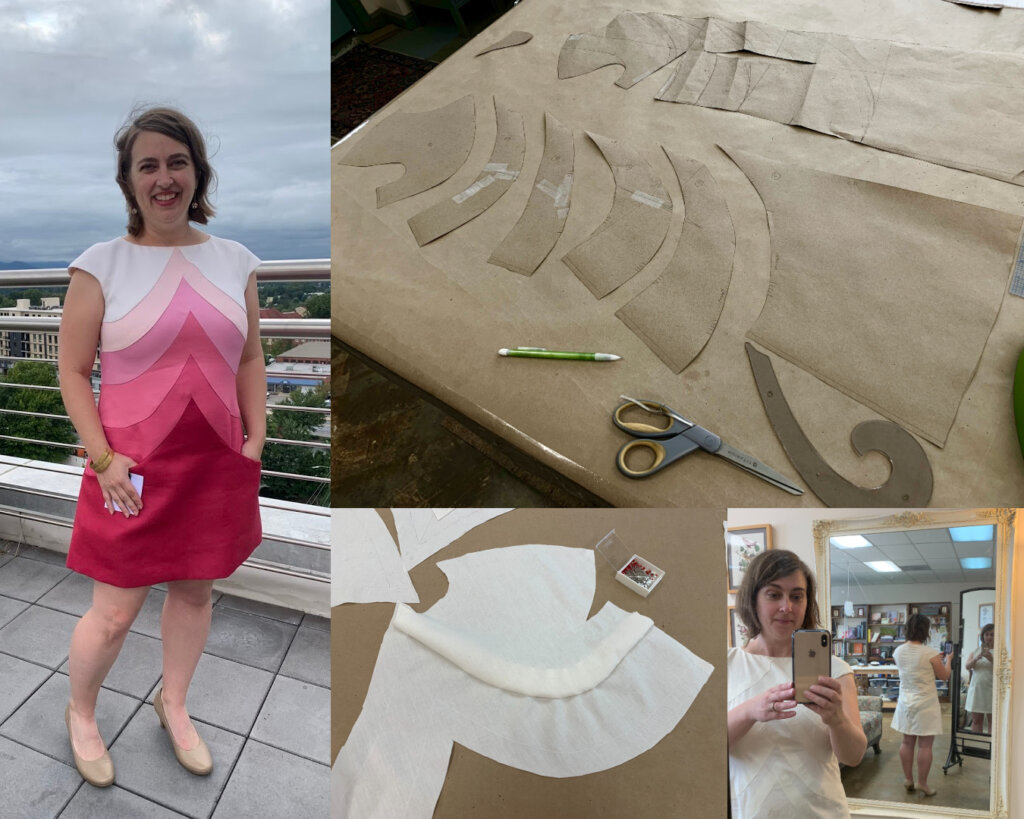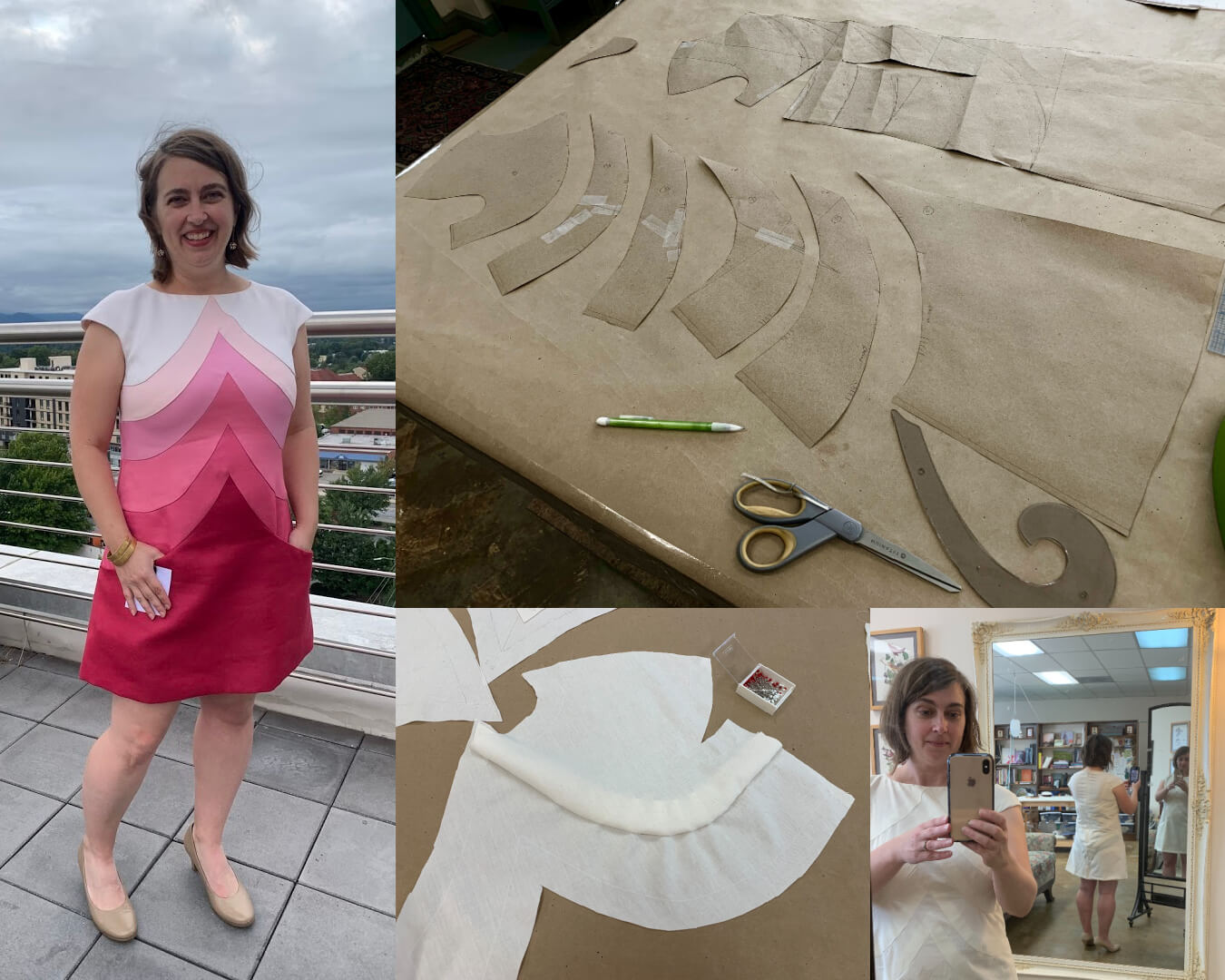 Though my personal wardrobe is mostly "the dressmaker has no clothes", when I do make something for myself, it's usually an epic project. I'm so excited to finally share this super-cool custom-designed self-drafted hand-dyed color-blocked dress with all of you!
Back in olden times (over a year ago), I was working with two brides at once (each will have a bridal blog series coming soon!) (Well, soon-ish...) I needed something for myself to wear to one of the weddings and to Asheville Frocktails. Frocktails is a magical event that started popping up all over the world (back when events were a thing) to give garment sewing enthusiasts a reason to make themselves something super-special to wear while meeting others who love to sew. 
...
Never miss a post! Sign up for my email newsletter.