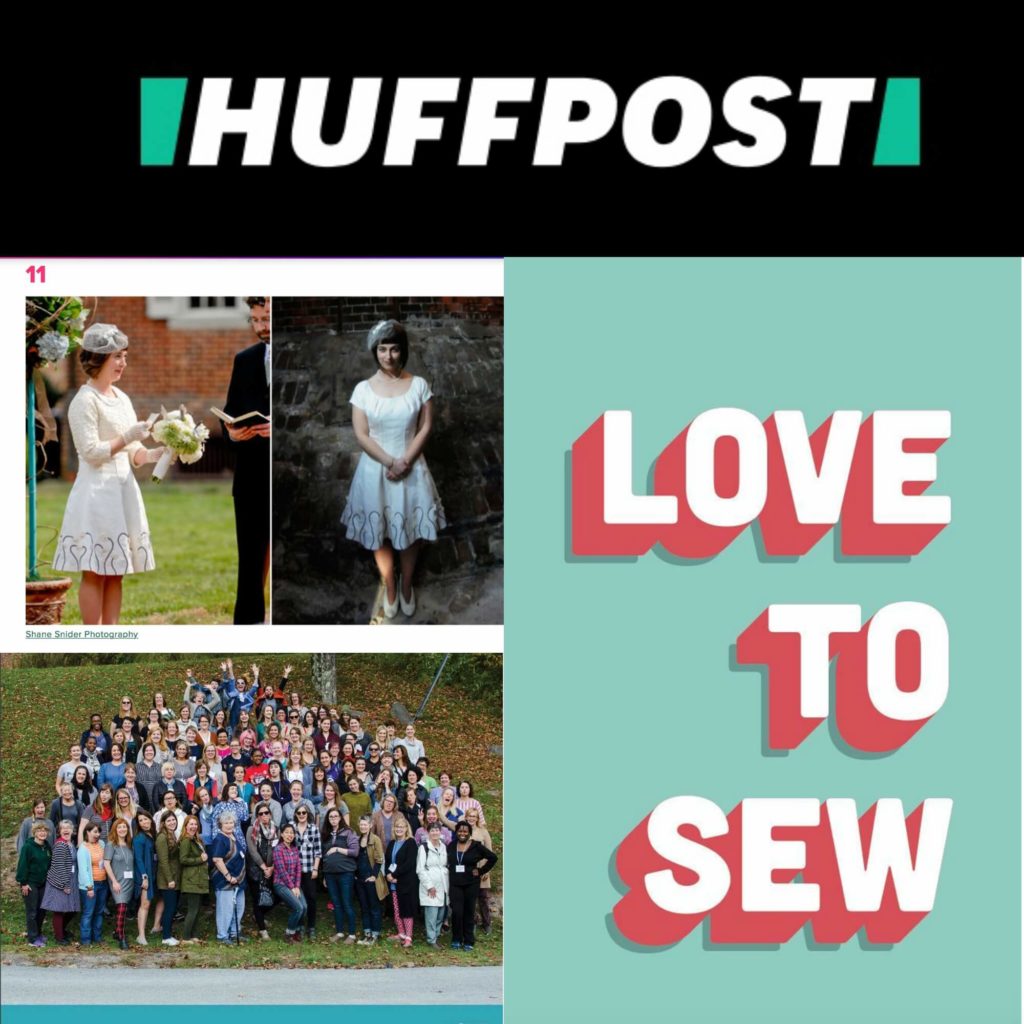 Ok ok… I know I said I'd be back to blogging about Cameron's wedding dress after the intermission, but this week I unexpectedly ended up all over the internet! Most notably the Huffington Post and the Love To Sew Podcast.
The Huffington Post
Last week, I was contacted by the Huffington Post for my permission to be included in a roundup of brides who made their own dresses. About 48 hours later it was all over the internet!
While it sounds super-quick, it features a blog post I wrote in 2012 about my wedding which happened in 2008. Just as I love slow sewing and emphasize patience and practice, this experience shows the slow and steady path it takes to be discovered overnight.  Putting in the work now could serve you well later when you least expect it!
In "11 Talented Brides Who DIYed Their Own Wedding Gowns and Impressed Us All", I'm number 11! Not a bad place to be! (Turns it up to eleven…)…